"I have to admit, when I was rolling on the gravel and I stood up, I thought to myself: 'Okay, Jorge, is this really worth it, after what I achieved? To keep suffering? I'm done with it, I don't want to race anymore."
It's been an old battle over the years. Jorge Lorenzo and Assen. We didn't know it at the time, but on Friday practise, we saw the beginning of Jorge being broken. The cracked vertebrae he suffered, in hindsight, we probably didn't take on board enough as the news came through. He'd initially be out a month.
"No problem", we said. The summer break wasn't far away. Then the delay got pushed back to Silverstone. The results, if not the same, worse. Out of the points. Concerns were had, but we all pretty much safely thought Jorge would be back next year, as determined as ever to get back up the field like we've come to expect.
We couldn't have been more wrong. And that's what's truly heartbreaking about today's retirement announcement. Lorenzo was broken. And this time, he couldn't put himself back together again.
This was the final straw after 15 months of mental and physical rollercoasters. He'd already been dumped from Ducati for Danilo Petrucci, so he went on a revenge tour, claiming three wins in his difficult sophomore year. Ran Dovi close in the title fight after beating Marquez head-to-head in Austria. Was saved by Honda and a determined Alberto Puig. But the last time Jorge was 100% healthy in a race, was Misano.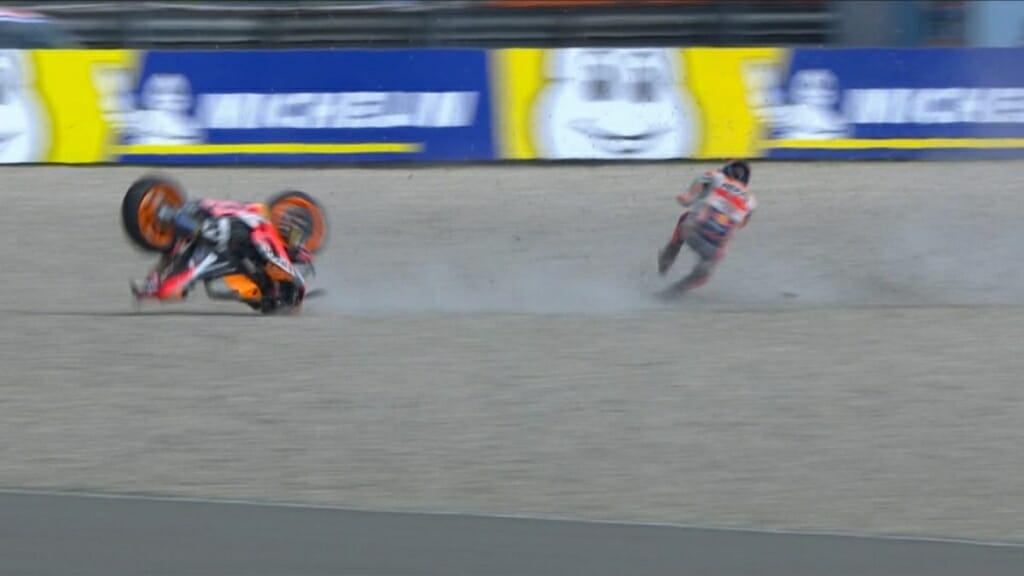 A race he crashed out from 2nd with a couple of laps to go. The first corner crash at Aragon that caused an arm fracture. The electronic failure at Thailand that flipped him off, cracked his wrist and back and effectively ended his 2018 season. A difficult Honda transition, no Top 10's in the first half dozen rounds, including the Catalunya pinball crash that effectively ended the title race before it even started. Dovi, Rossi, Vinales, all hitting the canvas in one fell swoop. Then Assen came.
This wasn't supposed to be how the story ends.
Listening to his retirement speech this afternoon was deeply saddening. It was a stark reminder that went so far against the "alien", the "gladiator" we so often describe these athletes are. When the cameras turn off, the reality can be very different from what's used to get butts in the seats.
"But the truth is, from that moment, the hill became so high and so big for me that I was not able to find the motivation, the patience, to keep trying to climb this mountain."
When Lorenzo rolled through that Assen gravel this time, for the first time, the risk of injury and the daunting nature of recovering from it, planted a seed in his head that made him question whether it was all worth it. And when that seed gets planted, it's nearly impossible to remove it. And try as he might, this one was just one too many. In this series, maybe the most of any mainstream Motorsport, that is a crazy thing to admit. This "alien" era was epitomised by the Superhumanity of MotoGP. And as Lorenzo falls, he takes that era with it.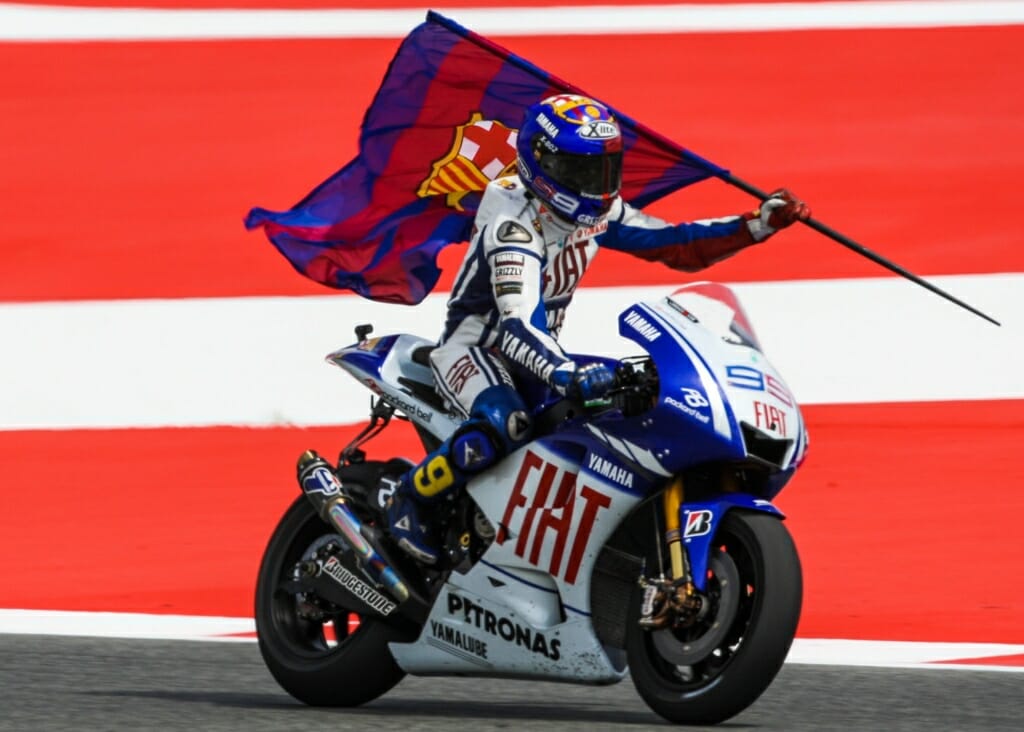 But that might also be the most beautiful part of Jorge Lorenzo's career. He was truly brilliant as a rider, but also in the ways that won't be appreciated at face value. At times, he was so beautifully smooth. Metronomic. Consistent. Precise. The television wasn't always kind, and he had many a complaint about the dominance he often brought to races he won. But my goodness, what a rider he was. If you knew the deeper nuances of bike racing, you had to appreciate just how blisteringly quick he was. Remember when he had a pole position on debut?!
But not only did his speed stand out, but his defiance did too. He had no problem standing up to people like Marco Simoncelli, who was often bullish in his aggressive moves, even if it meant putting his fellow competitor in danger. His rivalry with Valentino Rossi was historic and in the face of the sport's greatest "People's Champion", he had no problem calling him out for the same block passing he hated when he was the victim. Or playing the "heel" while Vale was painting sharks on his helmet. He was often called a diva for it, but Jorge always made his statements on the track, just as much as he did off of it.
And lest we forget his immense bravery. His first crash at Assen in 2013 was one of the most ridiculous weekends I've ever seen in all of sport. A 150mph high side in the rain. A broken collarbone, which he flew out to Barcelona to fix, stick a plate in, fly back, RACE on Saturday AND FINISH FIFTH. ARE YOU F***ING KIDDING ME?
As much as it took him years to find his confidence in the rain again, it was a ridiculous accomplishment and a testament to his immense talent and fortitude. He's had some of the most visually shocking crashes of the last decade, and he kept coming back. And as I said, it's the fact he couldn't do it anymore, is what makes his retirement all the sadder.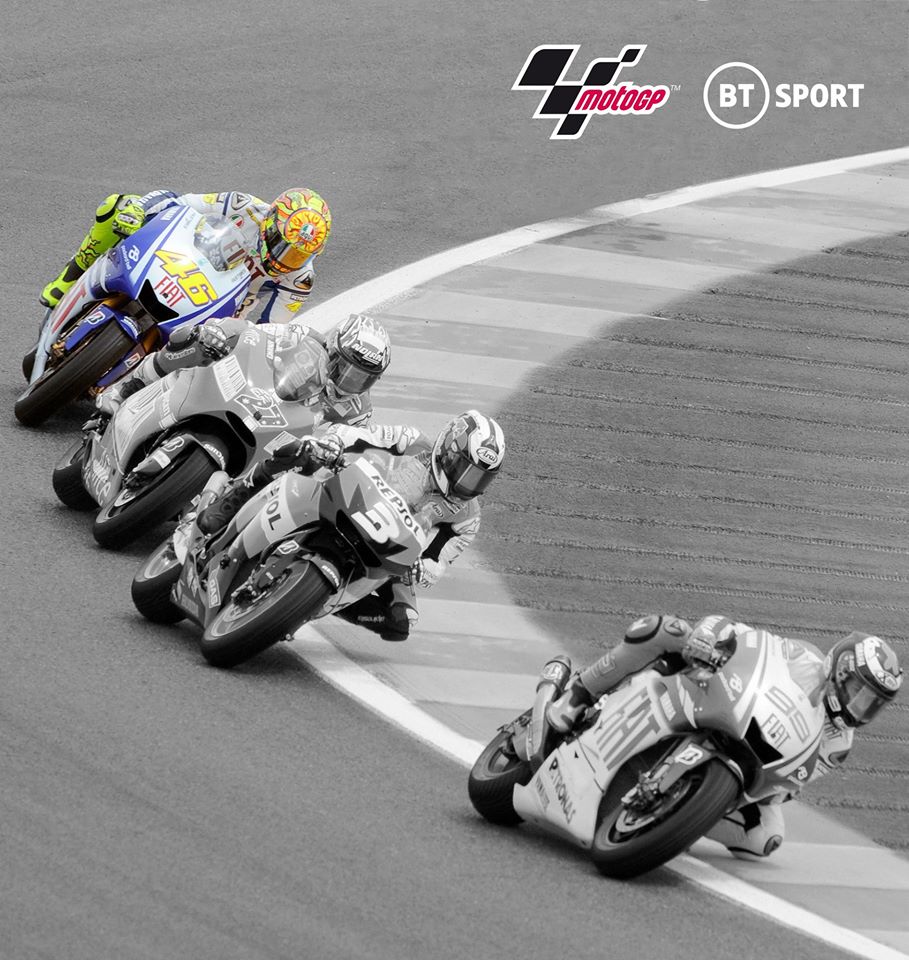 This is the end of the alien era, the golden era of Motorcycle talent. The bridge between Valentino Rossi's dominance, and Marc Marquez's now. A decade that saw the rise of Dani Pedrosa, Jorge Lorenzo and Casey Stoner. The B+ tier right behind of Spies, Hayden and Dovi. A decade that gave Rossi legitimate competition, reinvigorated bike racing as a national sport as Spain took over the sporting world with their football, Rafa Nadal, and Lorenzo vs Pedrosa fighting for the newspaper column inches. And inspired a pair of brothers from Cervera to push for greater heights. Safe to say, 10 world titles later, it worked out okay.
Valentino Rossi, who turns 41 in February and just celebrated a mind-blowing 400th GP, is the last one left. And even his most hardcore fan would have to admit, his days of title contention are probably over. But he somehow managed to outlast an entire era of outstanding, all-time great talent. Now, he stands alone as a figure of what came before, and what we're about to see.
I don't want this post to be wrapped up in the new "How the hell do you solve a problem like Marc Marquez" era. This is about Jorge, and what he meant for bike racing. By any measure, by any era, he stands as one of the greatest of all time. Hardly the "what-if" story so many want to proclaim him as.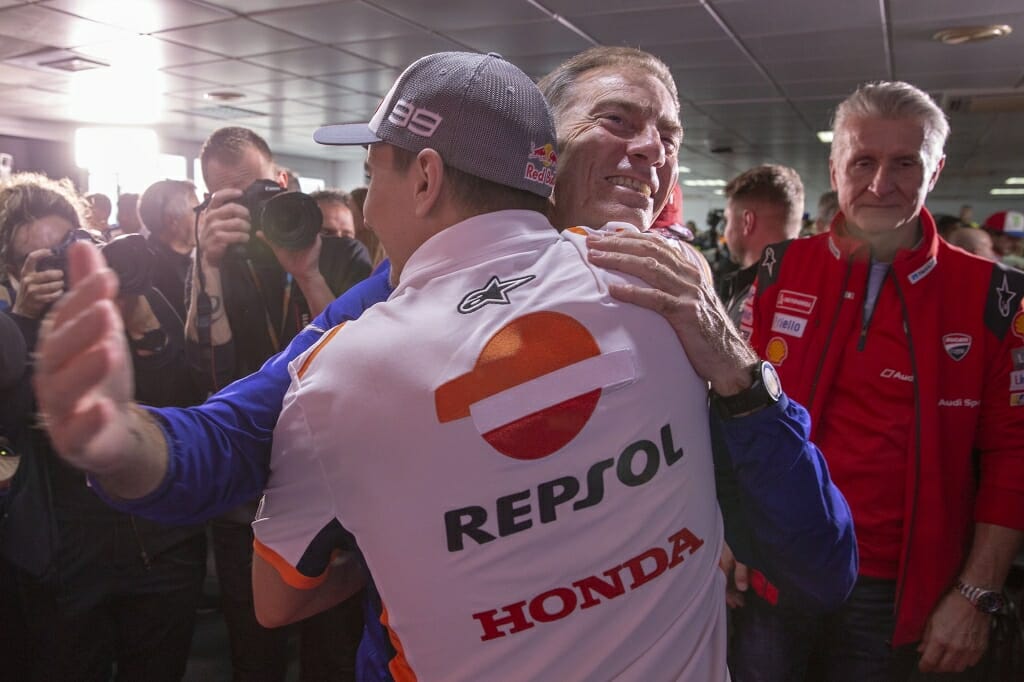 He's a 68-time race-winning, 5-time World Champion who conquered the world and has beaten every great rider of the last 15 years to do it. Scored nearly 4,000 points. Went nearly a decade before he had a winless season in the top flight. Had 69 pole positions. Won with multiple manufacturers too, something only a handful of riders have ever done. He moonwalks into the MotoGP Hall of Fame, probably as a Top 6 rider, ever.
But even more importantly, he did it, his way. He did it, in an environment that often didn't want him up there. He did it with a mental fortitude that was nearly unmatched in this era of Grand Prix. And when that strength finally crumbled, he'll leave behind not only a legacy of greatness, but also a lesson that behind the success, the worship and prosecco, there are 23 gladiators that take to the track 19 times a weekend, and sometimes, being human is the bravest part of it all.
Thank you Jorge, it's been a privilege to watch you race, thank you for being the anti-hero this sport so often needed, and I hope you can find some peace in this chaotic sport we love so much.
"I'm not a great rider, I'm a Champion." – Jorge Lorenzo