It's that time again folks, time for another Ask Dre column for February. In this one, we talk more about Abu Dhabi, more on the W Series, Russia, Yamaha in MotoGP, and future F1 World Champions. Enjoy!
---
"Are Yamaha cooked if Fabio leaves? (MotoGP)" – Ben Corcoran
I'm glad I'm not the only one that's noticed that their factory looks rather… ropey. It's like watching Harry Maguire trying to defend a 1-on-1.
Fabio Quartararo is a brilliant, brilliant rider. As complete a package as a bike rider I've seen since Jorge Lorenzo. He's also the only one who can seem to fully unlock the potential of this Yamaha at the moment. Beyond that, it's not ideal. Franky Morbidelli was superb in 2020, but we don't know what he's going to be now he's had knee surgery and a full off-season. Dovi was struggling with the WithU team in testing. And Darryn Binder is jumping up two classes and is at best, a long-term project.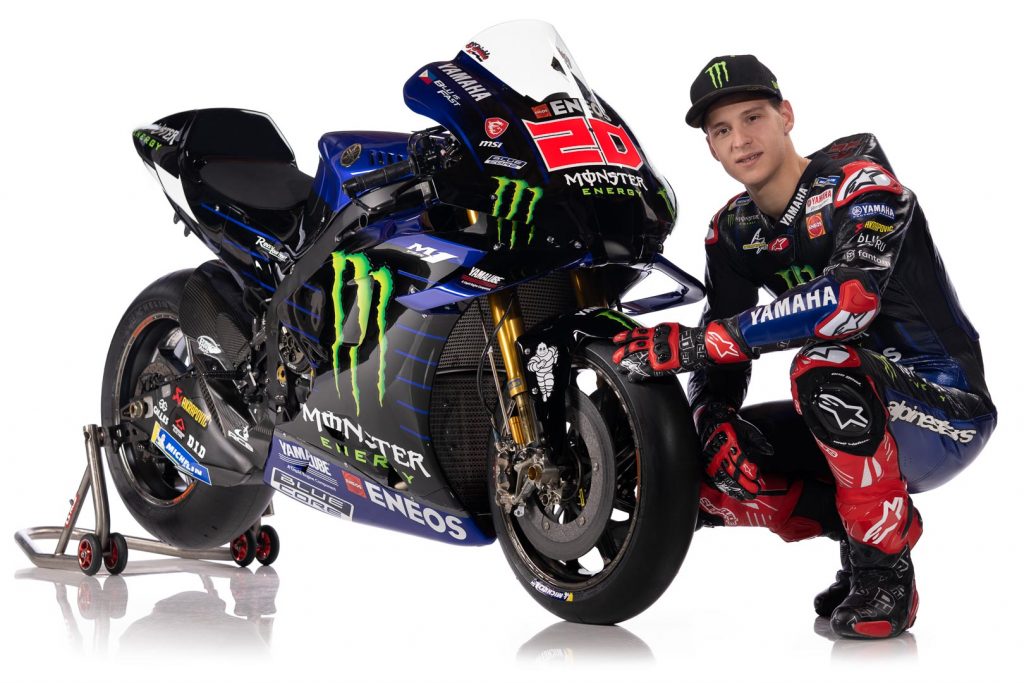 We've given Honda shit in the past for being the "built around one rider" team. But Yamaha seem to be in a similar bind. If Fabio does leave, is Franky good enough now to lead an entire factory now Maverick's gone? Yamaha's master plan would have disintegrated within two years. I don't know. There's a lot of question marks about that camp. At least if he does go, they pretty much get the first pick on someone in free agency. Just not sure who. Maybe Miguel Oliveira? Toprak if Kenan decides to let him switch? In any case, it's precarious.
"If Andretti does join F1 in 2024, who would you think would be the (very) early front runners for their two seats?" – Sammy Mexim
Hard not to immediately pencil in Colton Herta here. He was clearly the master plan when they tried buying out Alfa Romeo's F1 team last year, and there's now very strong rumours if Andretti Global for 2024 is a thing, Colton is the #1 driver. Colton is a Top 3 driver in IndyCar right now and still only 21. He could go to F1, have it not work out, come back to IndyCar and STILL have a 15+ year career. It's a no-brainer.
Beyond that, it is interesting. You have a former F1 guy in Alex Rossi behind you, but is that too much of a drain from the IndyCar programme? Do they go for someone in F1's free agency bubble? I think the name that jumps out to me most if they want an experienced guy in the twilight of his career is Daniel Ricciardo. He's a big closet American, and his contract expires at the end of 2023. Only problem will be that he's going into his age 35 season. Might be a tad too old at that point, and Daniel's said that he feels McLaren might be his last chance at a title. Not sure at that point of his career if he wants another long-term project.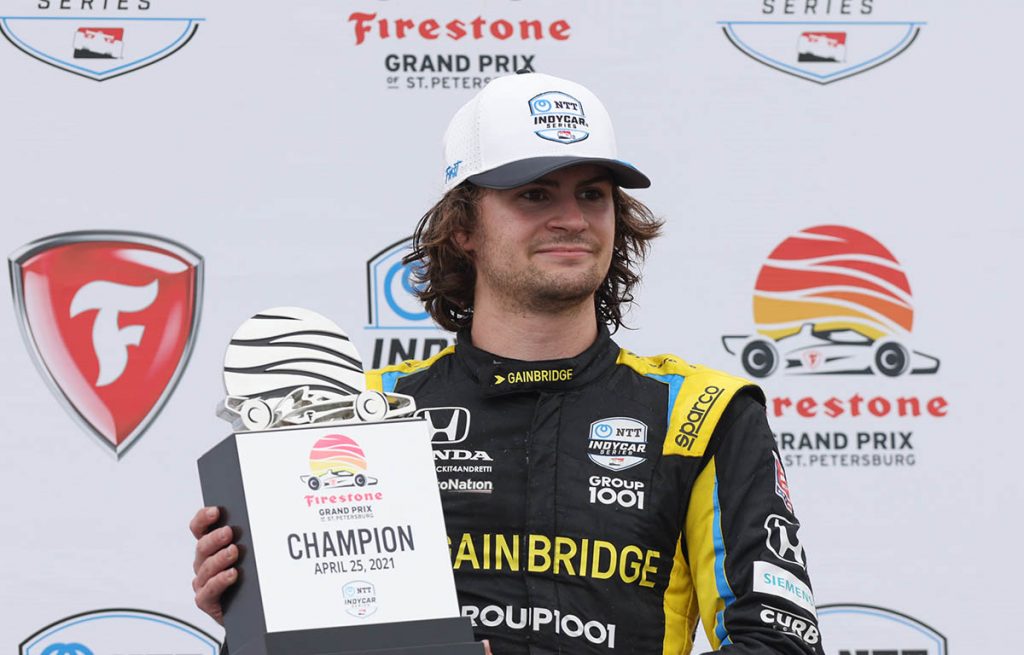 I also liked @AndyGraham22's idea on Twitter – Formula E's Jake Dennis. There's one to watch.
Further thoughts and considerations around W Series, esp w/ Chadwick's return as a double champion and implications of it as a feeder series for F1 and Motorsport in general? Also, is it possible you'll join the dark, i mean, dirt side and follow the WRC and other rally/off-road motorsports this year? – @Revenger210
In case you missed it, I wrote a bit about Jamie Chadwick's situation in the W Series here.
Expanding a little further, simply put – If the W Series really thinks it's feeding F1, at this point it isn't fit for purpose. The prize money is too small for drivers to make the leap, you have to give up your superlicense points to come back and raise more money, and racing against fellow women when we all know the sport is 98% male and that will be the endgame for this generation and beyond (For now) just… doesn't make sense to me. 
Racing in the W Series will just end up ensuring that two-thirds or more of the women involved will be deemed not good enough for any major series. So what's the point?
I wanted to give the series a chance, but it just screams cash-grab, using women as its USP (Unique Selling Point). If the aims of the series when it was created were done with genuinely good intentions, it needs a rethink because Chadders' situation is everything wrong with the current ladder.
My thoughts 💭 pic.twitter.com/eM9dfqHsFz

— Jamie Chadwick (@JamieChadwick) February 24, 2022
I don't think Chadwick has ever been a super-touted prospect, but when you need over a million euros for F3, and over two million more for F2, it makes everything unsustainable. You can't make a career out of being in F2 long-term because there's no money in it. If you want to move up, you basically get two years to win the series or else you have virtually no chance of making F1. And there's no easy way of reducing costs because subsidizing even a fraction of the running would take tens of millions of euros a year that the FIA doesn't have. It's a mess and there's no easy fix. Get Chadders in Indy Lights, it might be her last chance of salvaging her single-seater career, because at 23, she's already on the brink.
As for Rallying, funnily enough – I did watch Loeb vs Ogier and a good chunk of the Monte Carlo rally, and I enjoyed it. A full-on commitment… probably not. Nothing but respect for the series and its drivers, but I only have a certain amount of free-time, and I have to watch F1, its juniors, MotoGP, IndyCar, Formula E, and for fun I watch World Superbikes too. And that's not including the other sports I enjoy like the NFL, the NBA, Cricket and Football. I gotta draw the line somewhere. Sorry!
"Based on livery alone, who's winning the 2022 World Championship?" – Alexander Pitt
Is it too much of a homer pick to say Aston Martin here? It just looks so slick and the fluorescent yellow is just a better fit for the British Racing Green than the pink of BWT ever was. But I think they're in a very close fight with Ferrari, who's added black is a really nice, classic touch. Between those two for me.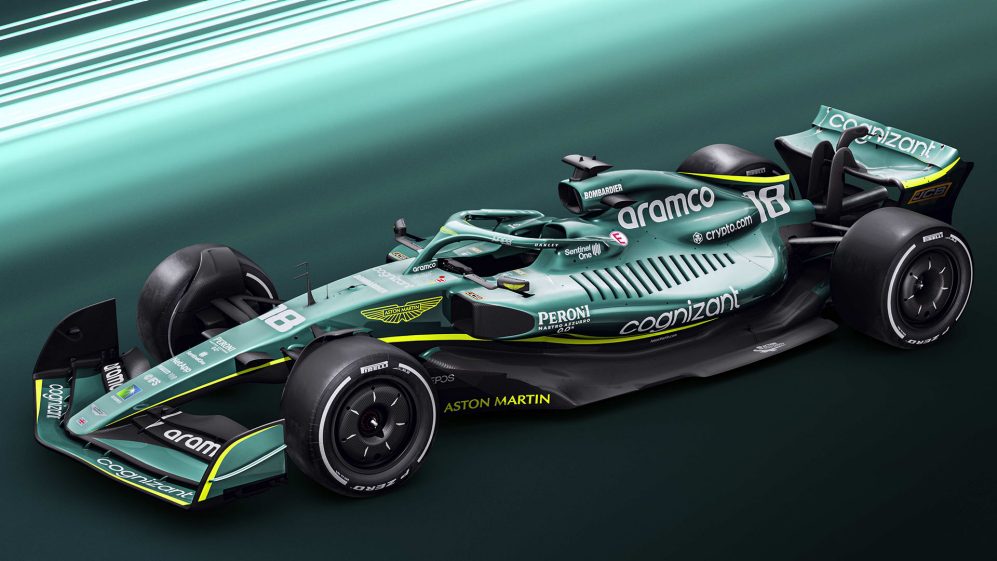 What kind of implications on the racing world do you expect from the Russian war against Ukraine? Everyone thinks there should be no races in Russia but do you think it will have further influence like for example will Haas encounter problems with their main sponsor? – @generisches
I received this question on Thursday. Since then, we now know that Uralkali is gone from the Haas team, at least in the interim. That and the fact that the Russian Grand Prix is off the calendar seemingly for good. War is just about #1 on the list of reasons for just about any contract to get torn up and sports have been one of the fastest worlds to react.
The big one is going to be the Mazepin family. Nikita's future is up in the air for his seat, as well as his Dad, who owns Hitech in Formula 2. They'll be question marks of SMP Bank and G-Drive too, all having close links to Putin and the Russian government.
But honestly, none of that seems to really "matter" right now besides our own morbid sporting curiosity. Wishing the best, and sympathies to everyone affected by the ongoing horrific, fucked up war. If you can, MSF has a donation page here if you can help those in Ukraine.
Has the Abu Dhabi final lap controversy finally blown over? (By "blown over" I mean that the majority of the twitter outrage has died down) – Daniel Monteiro
Look, I don't care that people got mad at Damon Hill for saying the quiet part out loud, but to an extent I agreed with him. There absolutely IS a subset minority of fans who want to believe in a grand conspiracy and keep fanning the flames like a social crusade. Even if from a sporting standpoint it died the moment Mercedes withdrew their appeal.
When repackaging public footage is being shared as new content just to con people into fresh outrage, it's obvious the game was more about the attention on Twitter than anything else. The worst part is it actually worked given Damon Hill interacted with it and Martin Brundle wrote a piece about it on Sky Sports.
I've said this before, that 2021 was the final step in the "footballisation" of F1 and social media. You had an understandably angry subset of Hamilton fans venting on Twitter, mixed with an at best defensive and sometimes downright nasty Verstappen fanbase. And the battle lines were drawn, with one side against the other, with no room for nuance in-between. It's how Messi vs Ronaldo is talked about, but with race cars. This will never blow over completely because a lot of discussions about those two are cemented in bad faith, and when that happens, people will bite and respond because it makes them feel better about defending their favourite.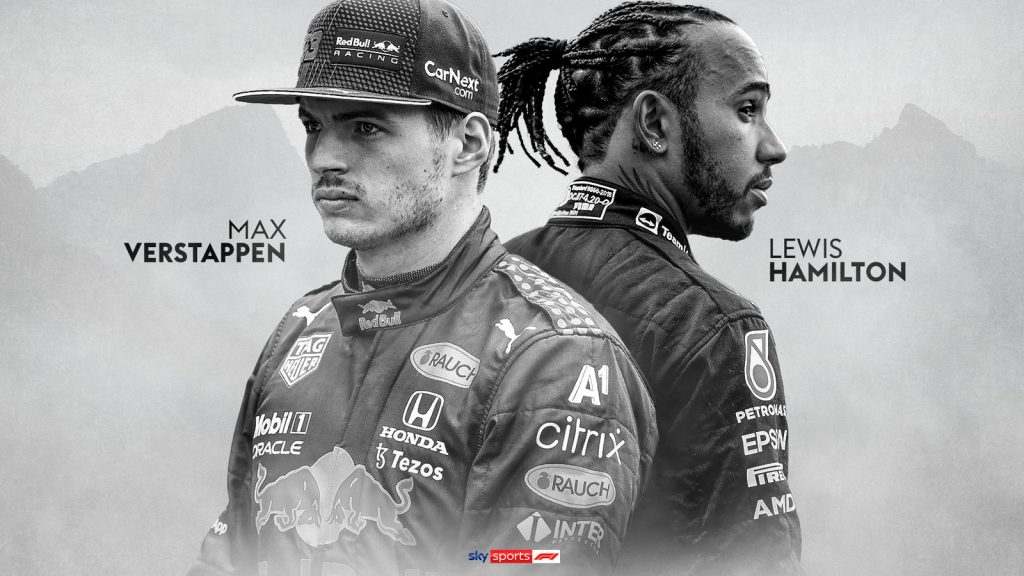 Not to mention, Twitter's built for pile-ons with the way Quote Retweets are a thing as it is. (I'd be a complete hypocrite to denounce it entirely, because I like prompting discussion with them as a tool, but it is absolutely the WORST thing Twitter has ever done.)
What amazes me about it all is because as a matter of fact – Mercedes won. I'm 99% sure they got exactly what they wanted when their appeal was withdrawn. Think about it, since December:
The man responsible for the fuck up was removed from his post.
The FIA completely tore down the old Race Control system and replaced it with a new one
Charlie Whiting's right-hand man Herbie Blash, a well-respected figure, is back as senior advisor
Outside of the impossible "Give Lewis his 'rightful' 8th title" chat, not sure what else you could ask for here.
This is a world where Nicolas Latifi had to hire private security because he received death threats. This is who we are now, there's no repercussions for being a dickhead on social media. Better get used to it, because there's no going back now.
What are your general thoughts on the US expansion of F1 such as Miami, COTA renewal and Vegas street race rumours? – Geoff
Inevitable. F1 has always wanted to crack America and take a slice out of the dominant NASCAR market. I know that series isn't what it was in terms of global influence compared to 20 years ago, but it still holds all the aces on a weekly basis. For all the hype over COTA last year, its TV ratings stateside were the same as… that weekend's NASCAR Xfinity Series race. The B-Show. And this isn't even close again to what their Big 4 does on a daily basis during their respective seasons within Basketball, Baseball, American Football or Ice Hockey.
They have a long way to go and I'm not sure just adding more tracks to the calendar is suddenly going to get millions more people watching, but we'll see. I love Americana, and I'm glad the series wants to grow there. I just wish there was a bit more perspective over the challenges that come with that.
Who wins in St. Pete this weekend? (IndyCar) – Devin Altieri
*Note, I wrote this before the weekend started, honest! Seriously, how good was Scott McLaughlin in Quali? Phew!
Ooo, good question. Well, St. Pete is a tough place to pass, and those with strong quali pace will probably be rewarded. I'm going to go out on a limb and say given he's an incredible all-rounder and he's won round there twice before, I think Josef Newgarden starts the year with a W. Wouldn't surprise me if Herta's in the mix too given he's been SO good around street and road courses lately.
"Which drivers on the grid are WDC Caliber? And who will actually win a Championship?" – Dom
Hard to get a true read on this one because ability is not the only factor that ultimately determines success. Politics and timing play a huge role in this too. And you're never going to get the best idea on this when most of the time, you're evaluating midfielders that are only ever going to be as good as their car lets them. It's why it's nearly impossible to realistically guess who could win a title, because there's so many variables you have to hit.
Of the guys who haven't won a World Title in the current field, I'd be pretty confident to suggest that Daniel Ricciardo, Charles Leclerc, Carlos Sainz Jr. and Lando Norris are the ones that definitely stand out. I still have question marks over George Russell's lack of real competition until now, as well as Pierre Gasly's last time in a top seat. Sergio Perez's 2021 wasn't as bad as some thought it was in my opinion. But getting comprehensively smoked by Max Verstappen made it very clear he's an excellent #2 at the highest level and little more.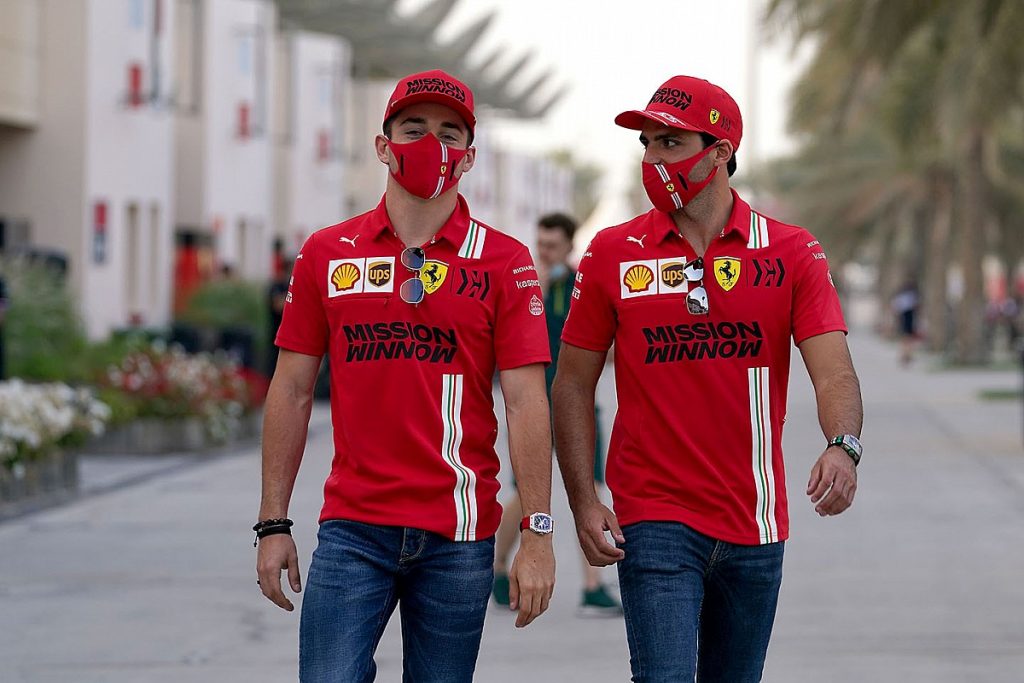 And finally, from the legend that is Jonty's Corner – "Biscuits? Choose your GOAT".
If they're available, I am the man who goes for the Chocolate Hobnob. I am absolutely adamant to this day they are not made of oats, but with crack cocaine. Given that's a bit of a premium choice, if they're not around, Malted Milk. You never eat just one. Unfortunately with me it just ends up becoming half a pack by the time I finally put the package down. I might have a problem.
I'll be back in March for another Ask Dre, thanks for the awesome questions, and next time, we'll properly be underway with mainstream Motorsport this season. Sayonara!