McLaughlin's Thirsty Three
Fun fact, you could have gotten 60/1 odds on Scott McLaughlin to take his first career IndyCar win on Friday. The man has had his fair share of teething problems getting used to these cars, only twice finishing in the Top 10 on road/street courses in his rookie season. But on ovals, he was immense. Second in just his fourth ever start at Texas, fourth at Gateway, and an impressive first Indy 500 showing, even if the result didn't reflect the performance. With Penske downsizing to three cars and Simon Pagenaud moving on, there was a genuine raising of pressure for McLaughlin, a justification of the gamble and faith Roger Penske had put in the Supercars Champion.
St Pete was the payoff we'd all been waiting for. Scott McLaughlin was superb. This was not an easy race to negotiate while at the front, but he handled it about as well as he possibly could.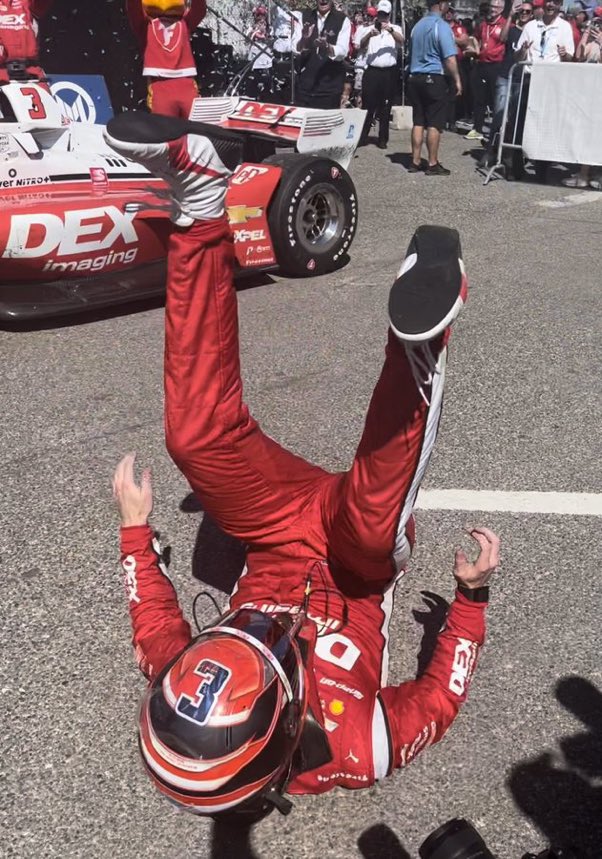 Think about what was around Scotty. He had Will Power directly behind him. Nine time pole-sitter and former winner. Colton Herta directly behind Will; who ended the 2021 season white-hot with back-to-back wins at Long Beach and Laguna Seca, and Andretti's running fast all weekend long. Scott Dixon was in play for a little while with a 2-stopper. Rinus Veekay was in contention too, looking like he was back to his best, pre-collarbone injury.
And of course, right at the end, out of nowhere all weekend in P10, reigning Champion Alex Palou climbed to the front to challenge Scott, and he got help from a blocking Jimmie Johnson and Devlin DeFrancesco right at the end. Scott did look a little tentative when dealing with traffic but besides that, he was virtually flawless, just barely saving enough fuel to keep Palou behind, and managing his push-to-pass and fuel to get over the line with vapors to spare.
This was a brilliantly managed race from McLaughlin and to do it on a street track, where he's been weak before, from pole position, is remarkable. The improvement in the off-season caught everybody by surprise. Remember, he was 60/1 for good reason. If this McLaughlin pace holds up over the season, Penske has another potential title threat looming when they arguably only had one going in. Given Chip Ganassi's cars were all in contention yesterday at times, they may need it.
Jimmie With The Good Seat
Wanted to address this because I got it in the tweets during the race regarding Jimmie Johnson and his status in IndyCar. Even got comparisons to Kimi Raikkonen in terms of "old guy taking up a seat that someone else could have".
Look, I get it. Jimmie Johnson is 47 in September. And he's struggled for his time in IndyCar run to date, there's no arguing that. But you forget, it's Jimmie Johnson. He's NASCAR royalty and a huge pull for the series. And he's doing the full calendar this season. If he has a big 500 basically everything before it becomes irrelevant as a trade in for publicity. Probably the most the series has had from a mainstream standpoint since Danica Patrick. Not to mention, the seat probably wouldn't be there right now without his funding, so it's not like someone is missing out on an opportunity instead.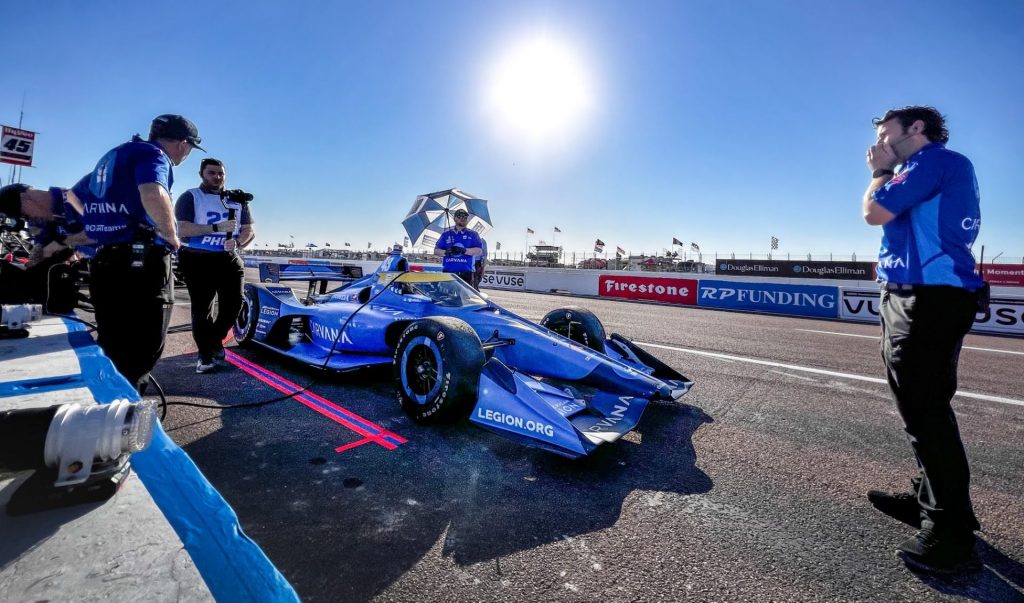 Now don't get me wrong, I do think JJ has been mis-marketed. He was used in the same promo footage as McLaughlin and Grosjean when he debuted last year. This probably wasn't idea. McLaughlin was a dominant Supercars champ in his 20's, Grosjean was fresh off the adjacent F1 as a 10-year veteran and in his 30's (still a reasonable age for IndyCar). Jimmie was coming off a COMPLETELY different series in terms of skill set and was already 45. Combine that with Johnson's candidness about wanting to work hard and that he'd get there with time, has probably set up the cynical dialogue regarding his status.
I've just looked at the whole thing as Johnson doing what he wants to do for fun as his legendary career winds down. Anything more than that, might be an unreasonable level of expectation for what JJ is and what to expect going forward. But no, he's not denying anyone else a shot, and it's always going to be hard to be critical of someone paying their way in for an extra car unless they're flatout awful, and Johnson isn't quite that.
Speed Round
I hope Kyle Kirkwood has hired a chiropractor because boy, I underestimated the carryjob he may have to go through at Foyt. Don't let Dalton Kellett's Quali pace fool you, Foyt are who we thought they were.
Was also a rough debut weekend for David Malukas, two of our podcast hosts pick for Rookie of the Year. Demoted in Quali for a block, then crashing into the Turn 3 wall in the race. Hope it's just rookie nerves, because I really like that fit with DCR.
So when is it time to push the panic button on Felix Rosenqvist?
Personally, St. Petersburg was a good race. Not a classic by any means but some okay passing and an intriguing tactical race that peaked at the end. Can't go too wrong with that.