October 15th, 2006 will go down as one of the most important days in the history of MotoGP. That Portuguese GP at Estoril is straight out of Hollywood. The Double Repsol Honda take out that went viral. The first time we saw what would eventually become the prototypes the sport is known for. Kenny Roberts Jr's final GP podium. And at the front, Toni Elias beat Valentino Rossi by 0.002 seconds, the closest finish in MotoGP, in a race that ultimately denied The Doctor the 10th World Title he desperately craved. Not that we knew it at the time anyway.
We'd have to wait nearly 10 years before we saw another independent win a MotoGP premier class race. Nearly 16 years before we saw a team led by the Gresini family win at the highest level again. But today, we saw some history. Fausto Gresini, their leader, passed away due to complications from COVID-19 last year. And nothing made this writer happier than seeing his widow, and now team principal Nadia Padovani collect the winner's trophy in his name. Pretty sure that's the first time a female team principal has ever won in Grand Prix Motorcycle Racing. (Feel free to correct me on Twitter if I'm wrong)
Enea Bastianini has always been good. Easy to forget he won the Moto2 World Championship a couple of years ago. But even in MotoGP's ever more complicated world of trying to work out just who has the pace to win, Bastianini shocked everyone by qualifying in 2nd, then going on to win pretty comfortably. On pace alone. There were no shenanigans here. This was a legitimate win on pure performance. On last year's Ducati of all things.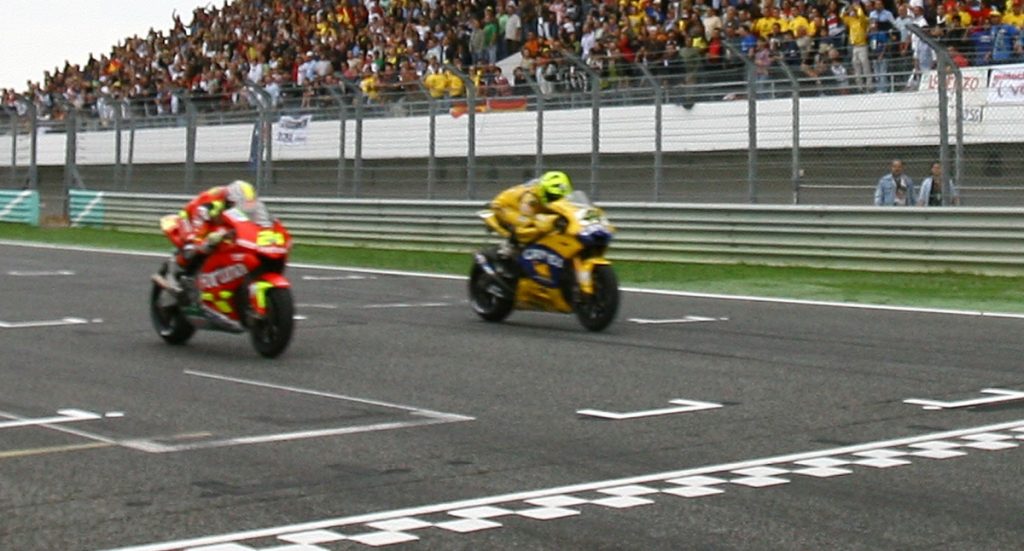 And in those last 6 laps, he turned on the style, broke the lap record, and bullied the long-time race leader Pol Espargaro into a mistake that dropped him to 3rd. It was scintillating, and with Brad Binder close behind in 2nd, it was the sort of the race that really… I'm no closer to figuring out who the title favorites are. And you know what, I don't even care. This shit is just fun. You know what's even more fun, breaking down the fact that there'll be question marks out of almost every factory at the end of this race. Think about it:
Ducati: Enea Bastianini might have saved their bacon, but this was NOT the plan at all. The factory team wasn't competitive at all this weekend. Bagania fell down the order and crashed, taking their highest other runner in Jorge Martin with him. Jack Miller had a technical DNF. Zarco had to claw his way back to 8th, and the Pramac's are the only team on the complete 2022 package. Weird across the board and this was definitely NOT Plan A for them. They'll take it, but Qatar I think gave them more questions than answers.
Honda: Your star man was missing his 6th gear. Marc Marquez limped home in a reasonable 5th but we all know that's below expectations given who he is. I didn't believe him when he said he wasn't a contender for the win, but he may have been sincere the whole time. Pol Espargaro led the majority of the running but it seemed their last minute switch to soft rubber might have cost them two bikes on the podium. Not massive cause for concern, but still odd. 
Suzuki: Had the field shook after sailing through Free Practise… Then not really having the extra legs in the race to challenge for the big points. And what the hell was Mir doing letting himself tow Marquez round in Quali? Amateur hour.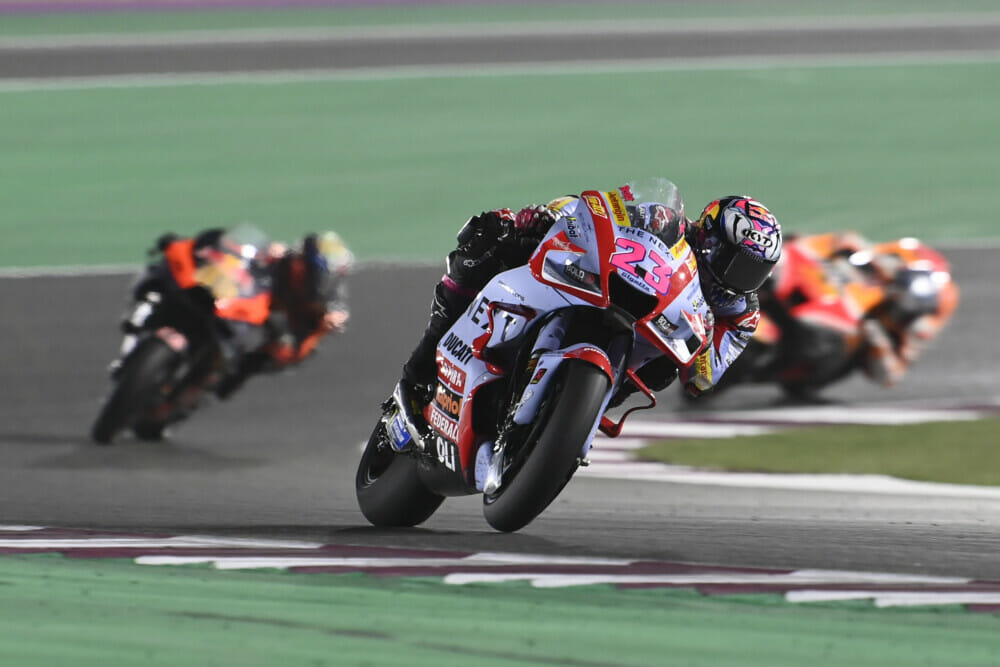 Aprilia: Last year wasn't a fluke. Aleix is good enough to at least challenge for podiums. Maverick Vinales on the other hand…
Yamaha: When Fabio's admitting to Jack Miller after qualifying "Nothing 'went wrong'" after qualifying 11th, and then getting beaten into 9th over the line by Zarco, it seems like Yamaha's problems are genuine. So when's the reigning Champ getting phone calls from Ducati?
KTM: SECOND? HELL YEAH! Beers in for Lord Binder!
Like I said, I'm no closer to really figuring any of the following out. On any level, this doesn't make much sense. Qatar always has a knack of throwing up weird results as it's unlike pretty much every other round on the calendar. But none of that really matters here. This was Enea Bastianini's day, for the Gresini Racing Team, and I'm sure Fausto is looking down smiling at what his team's just done. First race as a true independent again and you win. Wonderful scenes.
---
Speaking of unpredictable, who had Celestino Vietti dominating Moto2, winning by over six seconds? From the pole spot? Okay, sure.
He was brilliant, and a nice reminder at just how much depth the VR46 academy has. Last year Vietti was probably 6th or 7th in that pecking order and he's now won GP's in two different classes. The legacy the man's leaving behind is as powerful as his individual legacy. Great to see Aron Canet live up to some of his pre-season hype in a comfortable second.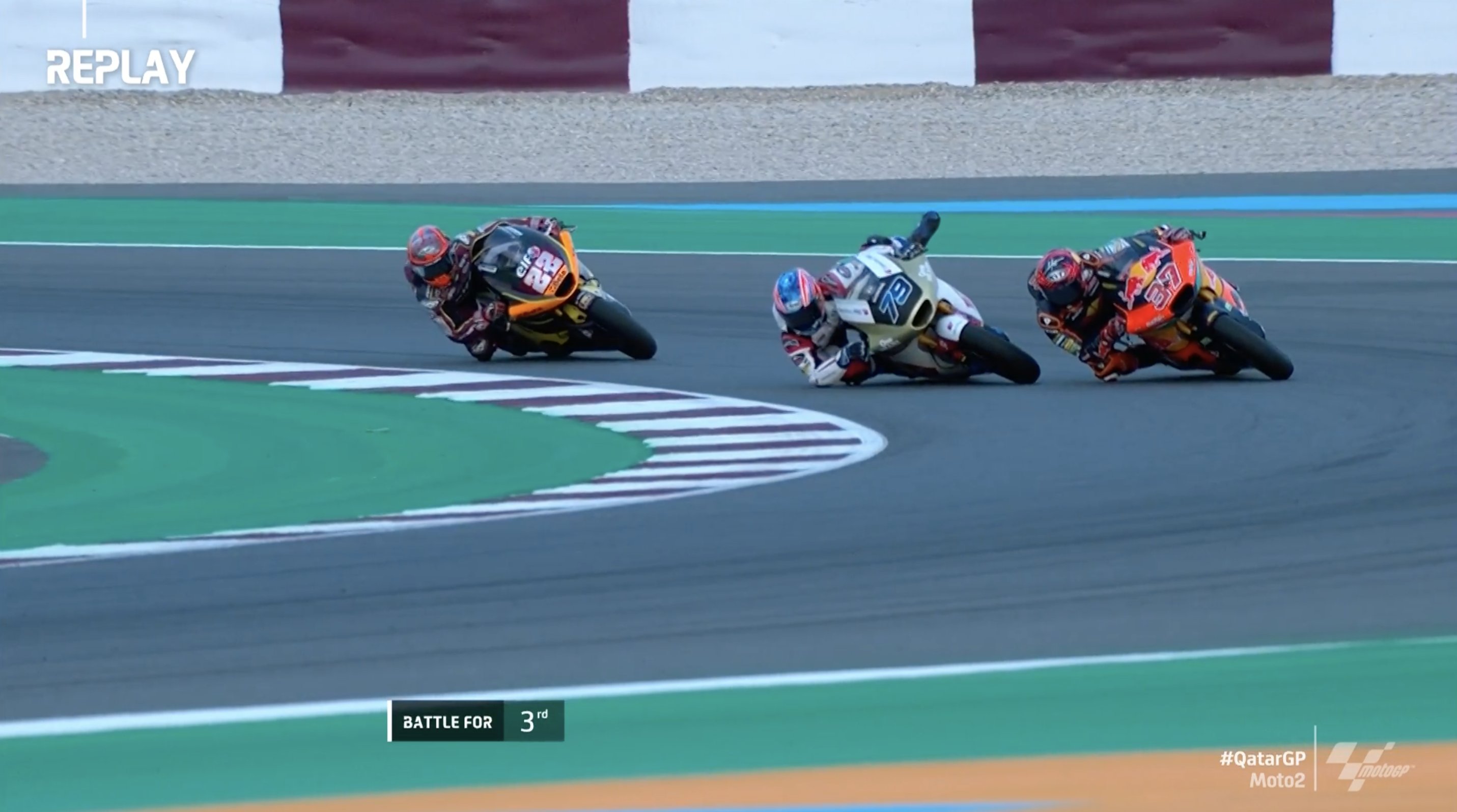 And it was a superb bar fight for 3rd between Sam Lowes, Augusto Fernandes, Ai Ogura and Tony Arbolino. That final corner save from Ogura, almost using Fernandez as a crutch to save himself, was incredible. And of course, Sam stole that 3rd as a result. Good for him though, I know he's had a horrible pre-season. I'm sure BT Sport Checkered Flag are still talking about how gritty it was…
---
Good for Andrea Migno though. Last time he won a Moto3 race, Joan Mir was on the same grid as him. I'd be doing Ayumu Sasaki dirty if I didn't mention how brilliant his early pace was to break the field, but then saving a highside and kicking his fairing out to save himself is just all kinds of rotten luck, even if it was self-inflicted. 9 times out of 10, he's able to keep going and he's fine. 
I love that despite the 8-10 bikes behind him, Migno was always at the front of the pack and no-one could get close enough to set him with a true pass. And Migno had Sergio Garcia and Kaito Toba behind him for most of that race. Peak ruthless aggression and they had nothing for him. Sometimes just keeping a cool head can win you the day.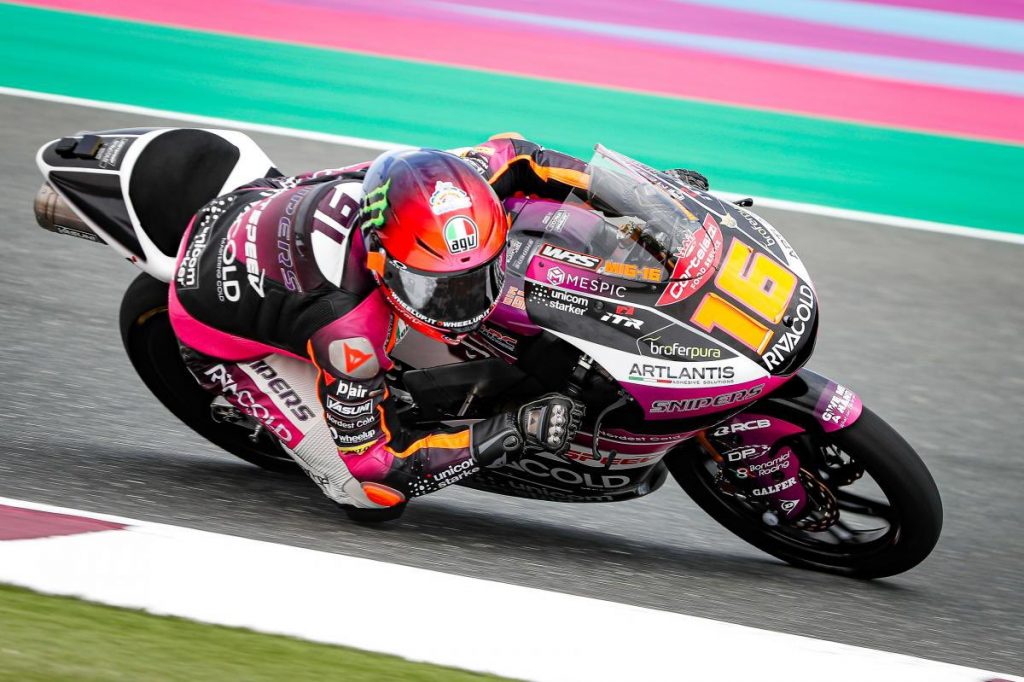 Having said that, MotoGP's stewards continue to alarm me. This was a race weekend that had multiple carbon copies of the weaving that caused that hellacious crash at the Circuit of the Americas last year. That race had Deniz Oncu given a two-race ban for his blocking. I was hoping that the stewards would take some onus from that incident and continue to clamp down on excessive weaving, and they just haven't. Foggia was given a long-lap penalty for doing just that at the end of Q2. It's like they're punishing based on the outcome of the move, and not just the move itself.
MotoGP's stewards seem to take a reactive approach, rather than a proactive one, and it makes me really frustrated because I fear it's going to take another massive incident like COTA 2021's before we get more change.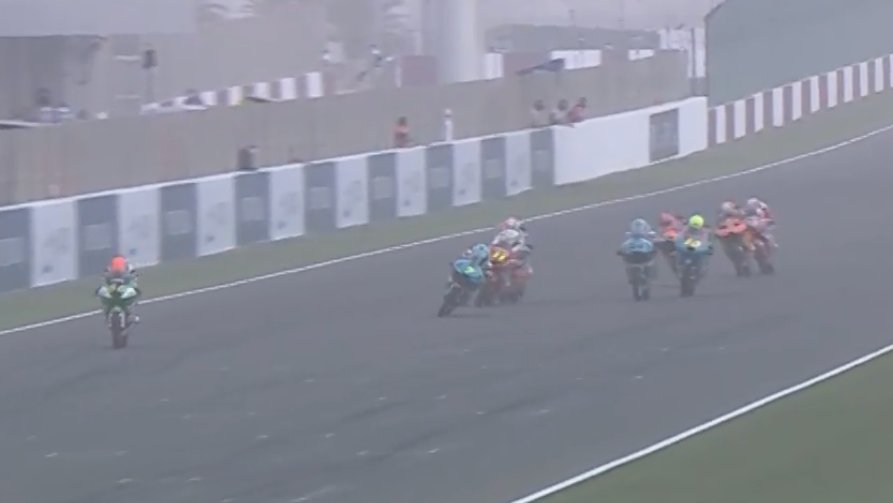 Dennis Foggia had a back of the grid start, and two long-lap penalties and finished 1.9 seconds off the win. Guevara, the original pole sitter, started at the back and had a long-lap penalty, he was right behind Foggia. Pedro Acosta won from pitlane last year. Penalties have to mean something. I thought we were going in the right direction last year, but we've gone backwards to start 2022, and I don't like it. At all.
PS: Dennis Foggia, the biggest offender of the weekend, is in his 5th full-time season in Moto3, and is 21 years old. Please tell me why we need an 18-year old minimum age limit when the grown men are the ones acting out of pocket?