Hey folks, Dre here, and it's that time again where I crack open my mailbag and answer your questions on F1, MotoGP, IndyCar… and sports in general sometimes. Fun set of questions this week regarding the future of the more historical F1 rounds, the cost cap, more on Andretti's meltdown in Ohio and what would be Motorsport's version of "Bazball" after England's Test Cricket team shocked the world in the last month. Let's get into it!
"What's the ending for Andretti Autosport's troubles this season? Who gets the boot?" – Colonel Nutz
Well, the only definite here is that Alex Rossi is leaving at the end of the year for Arrow McLaren SP in a three-car lineup with Pato O'Ward and Driver To Be Determined. The way Felix Rosenqvist is being floated between the IndyCar seat and the Formula E seats they're taking off Mercedes next year says to me he isn't staying put, but we'll see. Rinus Veekay is the rumoured replacement for the #7 car if they don't want to keep Felix on. All the other seats at Andretti for 2023 are already confirmed – Romain Grosjean in the #28, Kyle Kirkwood in the #27 replacing Rossi, and Devlin DeFrancesco in the #29.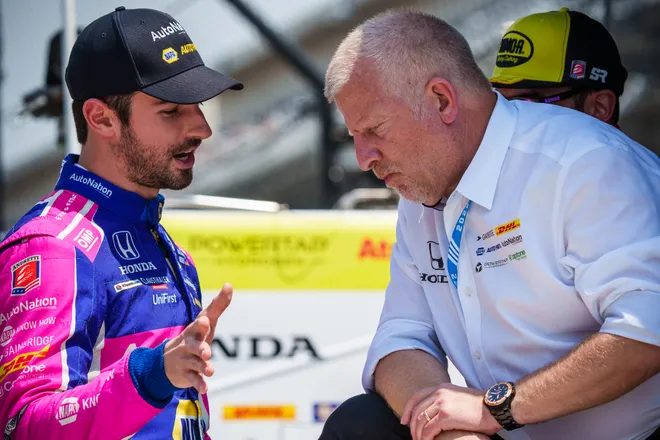 I don't think anything more than that will happen because Rossi seems to be at the epicentre of a lot of the dissention. It was pretty much an open secret between the press, drivers like Scott McLaughlin and Graham Rahal that Rossi and Grosjean didn't get on.
The lay of the land says to me that Grosjean gets a lot of sponsors rotating for his car, and is genuinely elite on road and street courses. Colton Herta is the franchise piece and as much as he wants an F1 drive, the path in is looking very difficult indeed. And Kyle Kirkwood was the former Andretti prospect that should have been there in the first place when he won Indy Lights last year. Now Andretti have the luxury of both his talent, AND Devlin's finances. They'll probably be fine but that line-up looks a little thin for a four car lineup. But that's just me.
"If you could make one major change to each of the sports that you watch, what would they be?" – @LegendSlayer98
Good question. Let's do the Big 3 and I'll tell you what I think:
Formula 1 – Completely balance the prize money structure. It's not as bad as it used to be, where 11th and below got next to nothing when the sport expanded to 24 cars, but they could still go in the direction they're going in with competitive balance, and go one further and stop having the big teams hoard all the money. Give the midfield an actual chance to compete rather than just survive. The big teams will threaten to leave till the cows come home but won't. And those historical payments to teams like Ferrari and Williams were the WORST. A lot of the issues within the sport boil down to the prize structure, I've been saying it for years. F1's started to get the message (Cost caps, windtunnel allowances, etc.) but it could do a lot more.
MotoGP – Ban Front Ride Devices/Winglets. The Grand Prix commission opened Pandora's Box half a decade ago by letting teams dabble in aerodynamics, and it's slowly lead to the sport having its most boring season in a good decade. Once they started allowing shape-shifters off the line, and then getting developed to the point where it's used out of corners, we were too far gone. It's created a knock-on effect where Michelin's already unpopular front tyres can't handle the extra pressure the bikes are now generating, which leads to riders taking more and more risks in order to pass people. It's made races very processional this year and it needs to be banned. Today. So of course they have banned them… for Moto2 and 3. Great.
IndyCar – Cleaning up some of its sillier rules. The delayed caution rule is amongst the dumbest in all of Motorsport. Not only is it extra dangerous to just leave a car out on a live track, it rigs races so that everybody gets a shot at pitting. I don't like the blue flag rule only being optional as well, causes way more problems than necessary, just get the slower cars out of the way. And the series as a whole needs WAY more discipline over driving standards.
"Do you think in the next 10 years or so, we'll see the death of free-to-air sports? Broadcasting isn't exactly healthy now and sports orgs want money but seeing F1 on Channel 4 was nice" – @OtherConor
It won't completely go away – The Big "Category A" events by Ofcom in the UK mean that certain sports HAVE to air on every TV in the country. In our case, that's the FA Cup Final, any World Cup or European Championship football game, and both Olympics have to be shown here. But it's clearly leaning in that direction.
Live sport is ludicrously expensive to film and/or pay the rights to have. And the big terrestrial channels can't afford to compete with Sky, or other groups like Warner Bros. (Who own Eurosport and the Discovery Network and are rumoured to be merging with BT Sport soon) Those respective sports leagues are only going to follow the money, even if less people watch. MotoGP used to get a million viewers a race on BBC2 on free-to-air. It now gets less than 200,000 on BT Sport's premium cable. It's why Dorna are trying to walk it back by giving some races to ITV.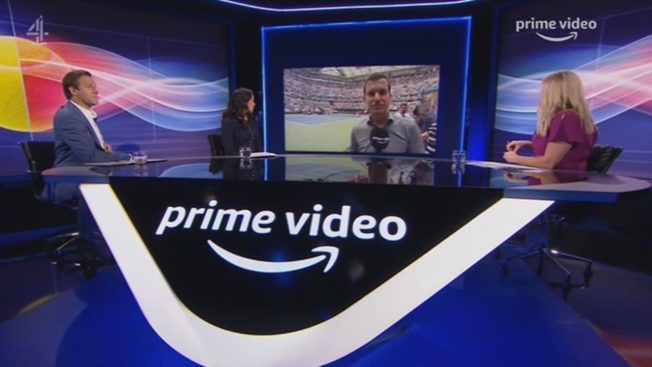 If there is going to be a big change of direction soon, I think it'll be the streaming platforms, with even MORE money, that will start dipping more of their toes in the water. Amazon already have with Tennis' US Open, 20 Premier League games a year and now some Champions League games coming soon. Netflix were bidding for F1's TV rights at the last round of negotiations in the United States, but lost out to Disney's ESPN. If this works out for them and they can see a path for growth, they will throw bucketloads of money at it. Could you imagine a bidding war for the Premier League between Sky and Amazon?! That's where I see this going. How the free-to-air networks react to that is anyone's guess.
"Is Daniel Ricciardo's seat genuinely under threat?" – Len Morrison and James Kalantzis
Probably not. Yes, Daniel Ricciardo's having a really rough time of it, but the list of replacement options are really thin. Pierre Gasly was the nearest I could see to an ideal swap, but AlphaTauri understandably aren't moving him. Oscar Piastri is getting a lot of rumours to be heading to Williams next year to replace Latifi. McLaren probably aren't doing any business with their IndyCar fleet, with Pato O'Ward tied down and Colton Herta needing a Top 5 just to get his super license without extra tests.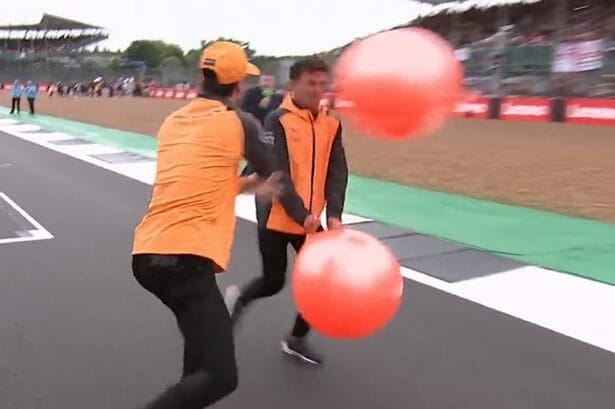 McLaren's best chance might be Sebastian Vettel if Aston Martin can't convince him to stay beyond the end of the season. But I'm not sure what good that does for anyone really besides giving Seb a half way decent near-retirement car. Lando Norris is so good it's going to make almost anyone at that level look silly by comparison. I think the better option for McLaren is to wait until next year's driver market and see if there's any surprises, because this year's looks tame and I think both parties are stuck with each other.
Are Ferrari throwing away this World Championship for Charles? I don't want to rule Charles out but he's lost 3 of the last 5 because of the team's incompetence – @DomB116
Yeah, probably. It's classic Ferrari incompetence. It's almost like their title campaign was a complete surprise to them and now they're in the thick of it against Red Bull, their brains have fallen out. Silverstone was another example of them just getting their priorities wrong. Reluctant to play Team Orders until it was far too late. Boxing the wrong car when the Safety Car came out and then having Binotto sound like a dork when explaining himself to the press. This was their second major strategic goof-up after Carlos Sainz should have really won in Monaco too.
Add in Ferrari's reliability completely going to shit this year (Factory team and beyond) and it's hardly a surprise that they're already staring down the barrel of a gun when it comes to challenging on both fronts. I think Leclerc could have easily won four of the last five. Instead, he's not won since Australia. Unserious racing team.
Is Formula 1 making a mistake dropping the Historical GP's (Belgium, France, etc.)? Are they making the same mistakes NASCAR made decades ago? – Daniel Montiero
Yeah, I'm not keen on the direction F1's heading in here either. The sport clearly wants to expand into new markets. Some of them, I like. It's been far too long since we've had a race in Africa, so Kyalami looks likely. They're pushing the American rounds hard because they've had growth there. And we're almost seeing a reversal of Formula E where as they're going to more custom built tracks, F1's embracing more street circuits than ever. But with the calendar getting dangerously close to the 24 race limit in the last Concorde agreement, something has to give.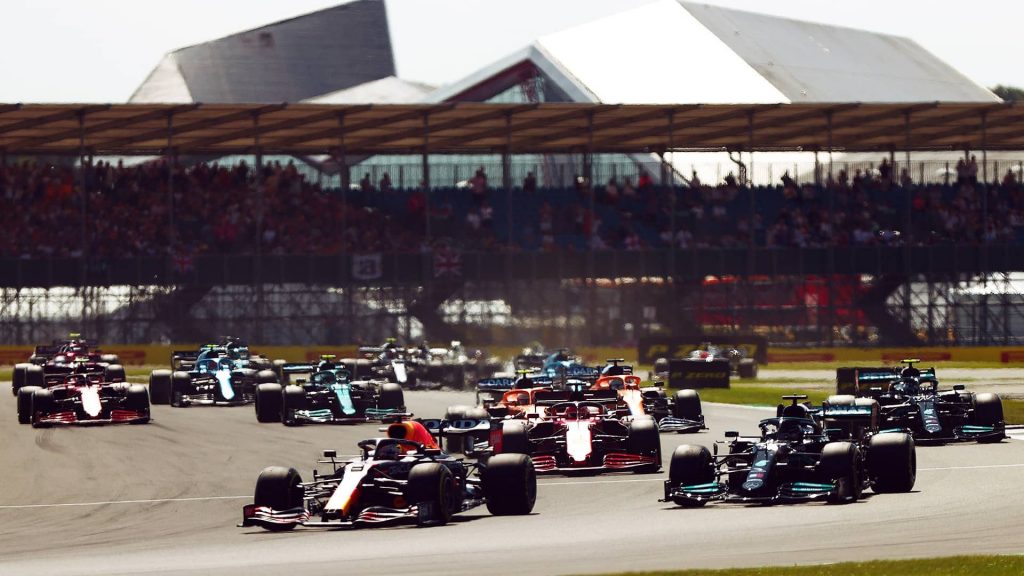 I love the historical, blue ribbon races. Silverstone's been saved a good few times already, because it isn't government backed. We need a GP in France, even if Paul Ricard is a logistical nightmare. It's the home of Grand Prix Racing! We've flirted with losing Monza and I love that race. Spa is an iconic round, so is Monaco, even if they're trying really hard to make it redundant with other high profile street rounds like Miami and Singapore. You need those staple rounds that fans will always look forward to. I can't stand the hype the British GP gets personally. But how the hell can I argue with 142,000 fans re-mortgaging their houses every year to roll up for it? It's basically our Wrestlemania! (Even if it loses millions a year for the BRDC in doing so)
But again, sports leagues, follow the money. We'll see.
Are you happy with how the F1 cost cap being implemented? I'm worries about the possibility of cost cap infringements ending up deciding Championships – Daniel Montiero
Think this will all boil down to the sanctions if someone breaks them. McLaren more or less admitted they're going to go over before the years out, and Williams already got fined 25k for not submitting the right paperwork in time. I wouldn't want the titles to be decided in an FIA meeting as much as the next guy, but you need to send a strong message that this is something you can't afford to go over. And the only way to do that – Is by docking championship points. Again, we'll see who tempts the sports hand here.
"Remember when forcing a car off the track was a penalty?" – Carlton Danga
Ha. Those were the days huh? It's funny F1's heading for Austria this weekend because this was the round in 2019 that gave birth to what I think is how modern-day stewarding is now judged. "The Verstappen Amendment" of Max passing Charles on the penultimate lap despite running him four wheels off. Sales of Fernando Alonso's "You have to leaveh the spaccccccce" T-Shirt fell 99%.
I felt bad for Michael Masi on that one. It was an impossible call. Either you take the win off Max for a borderline illegal pass, or you swap a race winner on a racecraft call three hours after the race has finished and everyone's gone home. And NO-ONE wants that outside of the Ferrari camp. Especially when the teams were barking at him to interfere less on driving standards. Then we got the near redundant warning flag as a result. Fun times.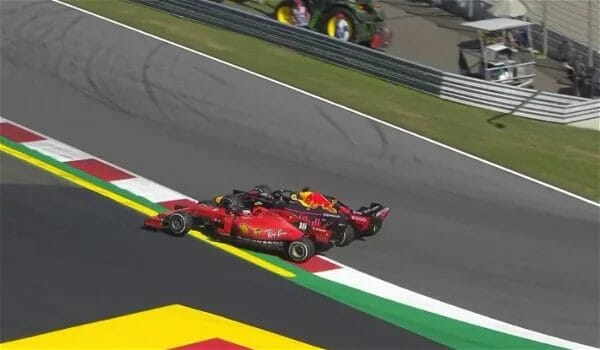 After that, it made those sorts of passes very hard to penalise because a precedent was set where you didn't necessarily have to leave a car width anymore. IndyCar has been rife with these sorts of shove passes all season long and F1 and MotoGP are going the same way as well. Do I like it? No. Has it been a staple part of the sport for 30 years now with Senna, Schumacher, Hamilton and overs? Yep. *Kanye Shrug*
What sporting moment (Not just Motorsport as I know you're a bit partial to sports that don't have wheels), do you wish you could have seen in person? – Laura
I'll give you one of each. In Motorsport, I'd have loved to have seen Sebastian Vettel's Brazil 2012 comeback to win the World Championship. It was the cherry on top of, for me – the greatest F1 season ever contested. The emotions of the Bruno Senna hit at the start and then the comeback, as well as Michael Schumacher's final race would have been very special.
Without wheels? Probably the 2019 Headingly Test Match with Ben Stokes leading the miraculous comeback against Australia in the Ashes. Seeing England comeback from being bowled out for 66, only for Ben Stokes to go from 3 off his first 75 balls digging in for a draw to going ballistic for the win (72 off his last 44 balls to win it), was off the charts. Live, the greatest innings I've ever seen played.
What would be the Motorsport equivalent of Bazball? – Marcus Hoare
Haha, this is a great question – So we're looking for something recently under a new regime that's encouraged being more aggressive and having zero fear of failure?
Would Aprilia's last 2 years count in MotoGP? They were nowhere as far back as 2020, but with Aleix Espargaro and the team's development, they've now suddenly become title contenders. Hell, even Maverick Vinales has found some pace again. They've gone from being the sport's laughing stock to being of its strongest teams. It's been a mighty effort from all involved. Even if the sports fans hate it.