On the face of it, IndyCar's Mid-Ohio race was actually quite dull. By the time a lot of the action had settled, half the race had already gone. There were some very typical moments in there that we've established throughout IndyCar in 2022. But this will know forever be known as the race that Andretti Autosport imploded and it was all through Alexander Rossi. Let's put it to you this way – Mclaren had a double mechanical DNF and NO-ONE CARED. Let's get into it.
The Battle For The Win
Anyone else by the end of this one get a sense of Déjà vu? Because that's certainly what it felt like, with a carbon copy of St. Pete's podium at the start of the season. McLaughlin benefitted from pole sitter Pato O'Ward suffering an engine mapping fault that crippled his car down the straights, and at that point, he was in complete control all the way through. It was effortless from the Kiwi, who needed a big result to get back in the title race and he's done just that.
Alex Palou continues to pull off witchcraft by undercut his rivals into 2nd place and again, trying to hound McLaughlin for the win, but once again, Scotty was able to hold him off. It still mystifies me that Alex Palou continues to show why he's so good, and this is despite not scoring a pole position or a win so far this season. Then friend of the show Zoeey Hamilton hit me up with the factoid – Palou's had 25 starts for Chip Ganassi. He's podiumed in TWELVE of them. A nearly 50% podium rate in the #10 car is absolutely absurd consistency and that's why Palou is as good as he is.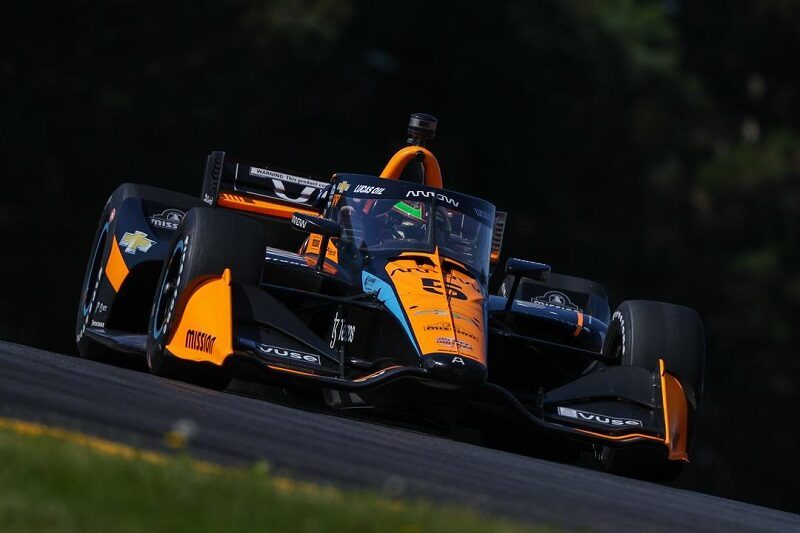 Will Power continues to confuse me in 3rd. This time last year was the first time I really started to question whether he still had that elite level speed and racecraft. He spun out on a desperation heave in the early going, and I was cracking jokes about how this man was being called the "Zenmaster" after his win in Detroit when he'd had two blow-ups since.
Then he mounts a furious comeback through the field and ends up finishing 3rd when he was at one point, 27th. It's still a big net win for Power who reduces the deficit on Marcus Ericsson's title lead to 20, and proves he's still arguably the most consistent man in the field. But the way he gets there is… erratic. Not sure that's sustainable, but hey, it's worked out alright for him so far this season, so who am I to judge?
And someone please pour out a cold one for McLaren. A double DNF just when both of their drivers were looking like genuine title contenders. Pato O'Ward already had an engine mapping problem, then his car just died at the end of pit road after the final round of stops. And Felix Rosenqvist had an engine blowout just a handful of laps in. Pato's now 65 points back, with Felix 108 back. They might be done here, the blessing for them being we still have nearly half the season to go. Rough.
The Andretti Meltdown
I read IndyCar stalwart Marshall Pruett's silly season update a couple of days ago going into this weekend. It hinted that while their lineups are set for next year, Alex Rossi and Romain Grosjean "weren't the best of friends". In a sense, he pretty much saw what was coming.
Alex Rossi went rogue in this race, there's no other word for it. He ran Grosjean into the grass at the hairpin the first time round. Then when Grosjean tried the move the second time, Rossi understeers into him, putting him in the wall. Rossi then hit him AGAIN under yellow. Grosjean tagged Herta in a similar dive later on. And then Rossi hipchecked Devlin DeFrancesco to pass him later on the race with completely unnecessary contact. Devlin, the guy we've ragged on all season, was the only Andretti with a clean bill to his name. Their highest car on the day was 15th.
You could cut the tension with a knife after the race. Friend of the show Chris DeHarde did an outstanding job following the story in the paddock, with Michael Andretti grumbling: "Where is he?" on his scooter looking for Alex Rossi, and calling a "team meeting" after the fact. Grosjean himself was pulled from interviews after calling Rossi a "complete idiot" regarding the incidents.
My perspective? No-one came off this well. Even Colton Herta, the best of the Andretti's by miles, had his race ruined by not pitting before a delayed caution.
Alex Rossi drove like a man that had snapped. It startled me after his Detroit and Road America drives were as good as he's been in years and now it seems he doesn't care about any sort of Andretti goodwill on the way out before his McLaren switch. This was "park him for a round" levels of renegade driving, very similar to the sort of contact that Will Power got away with when he retaliated against Devlin DeFrancesco at Road America.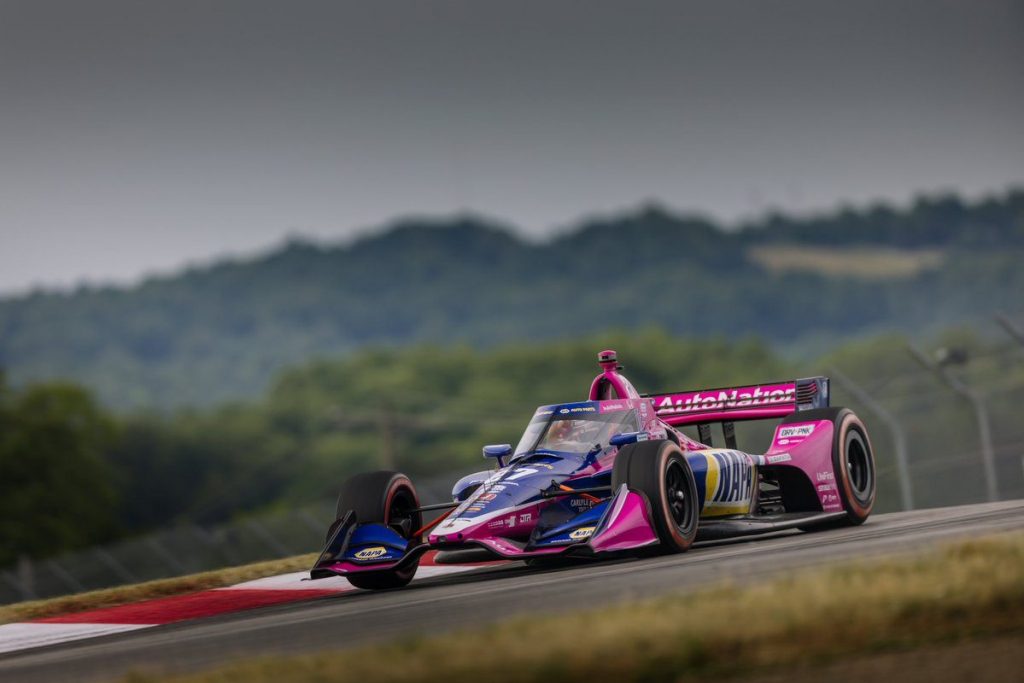 I get it. It's easy to rag on Romain Grosjean. He's the F1 outsider that's racing in a "boys club", that's always turned its nose up at the European pretty boys. And he's absolutely had his fair share of aggression himself. But that's just it – EVERYONE has, and no-one's taken it to the levels that Rossi did in this race.
Multiple times this season I've called out how poor the racing standards have been in IndyCar, and this was yet another example of bush league driving and stewarding. I've said it before, but running a dude off the road is largely legal in the series. You have to really ruin someone's day to get any sort of penalty. This needs to be stamped out, now. It's getting silly for everyone involved.
As for Andretti themselves – I don't know what running 4 cars has ever done for them. We've seen cracks in the organisation before when they had a stronger team than this. Back when Marco Andretti and an injured James Hinchcliffe was their floor and Ryan Hunter-Reay was their ceiling. Penske downsized to three and have been every bit as good as they've always been and turned Scott McLaughlin into a multiple race winner in less than two years.
Their nearest contender in Colton Herta is now two races back, 109 points off the top. And he doesn't even really want to be there with F1 aspirations in the back of his head. Rossi's going and has clearly been frustrated at his downturn of form for the last three seasons. Romain Grosjean is better than his 14th in the standings but had a terrible 500. And Devlin is there for financial backing despite the fact that this team doesn't need money. And now they're publicly calling for massive team meetings because their drivers can't race each other. What a mess.
The Lightning Round
And another thing – I love James Hinchcliffe, he's generally been an excellent addition to the broadcasts. He actually used a gender neutral term to describe the drivers on air, and I really appreciated that. But to be critical, defending Rossi's actions on the air was really, REALLY poor form, and if you feel like you're compromising your podcast by being unable to leave your biases at the door or criticise a driver for their bad driving, you shouldn't be on the mic. Again, it gives off the impression that the series is a "boys club" and it's not a good look.
David Malukas is STILL driving like Jimmie Johnson owes him money. Qualifying 8th and finishing 9th is a really strong showing from the rookie.
Great to see Rinus Veekay back up at the thick end of the running in 4th, and he had a brilliant double overtake in there too. That is the Rinus Veekay that should be the hottest commodity in IndyCar. MORE please.
Can IndyCar please do something about the delayed Caution rule? It's seriously silly. If a car off the track is worthy of a caution, get it out straight away. It's seriously dangerous to keep a stranded car out there on a live track. And then giving everyone a chance to run through the pits before putting the yellow out is literally manipulating the race in real time. If you get screwed on a surprise caution, tough titty, that's racing for you. Shit happens.