WARNING: This post contains discussions that include racism and transphobia that you may find upsetting. Reader discretion is advised, look after yourselves – Dre
The sport is lucky. Formula 1 has just had its best British Grand Prix in years. You were probably expecting this very post to be a classic Dre race review with a Lightning Round. But nope. This has been a horrible fortnight for famous figures in Formula 1's extended family exposing their own bigotry, and here's my view on just about everything that's come around, because more than ever… Motorsport, we need to talk.
Juri Vips was caught dropping an n-word at the end of a Twitch stream with his fellow Red Bull Academy graduates. He was almost immediately suspended by Red Bull Racing and then released from the seat a week later, the same day another famous person's comments came to light. More on that later.
I can't believe this needs to be said in 2022, especially after the embarrassment of NASCAR driver Kyle Larson's near identical fuck-up too, but here goes anyway. There is ZERO excuse for dropping that word. Juri is a 21-year-old Estonian, who's extremely well-travelled and from a former part of the Soviet Union where they knew full well that word was evil and shouldn't be said. If it comes out of your mouth when you're heated or upset, it's already an ingrained part of your vocabulary, and you need to work to remove that. For once, Red Bull absolutely did the right thing and cut all ties to Vips, but it still stinks of more of the whispers about the "locker room culture" within F1.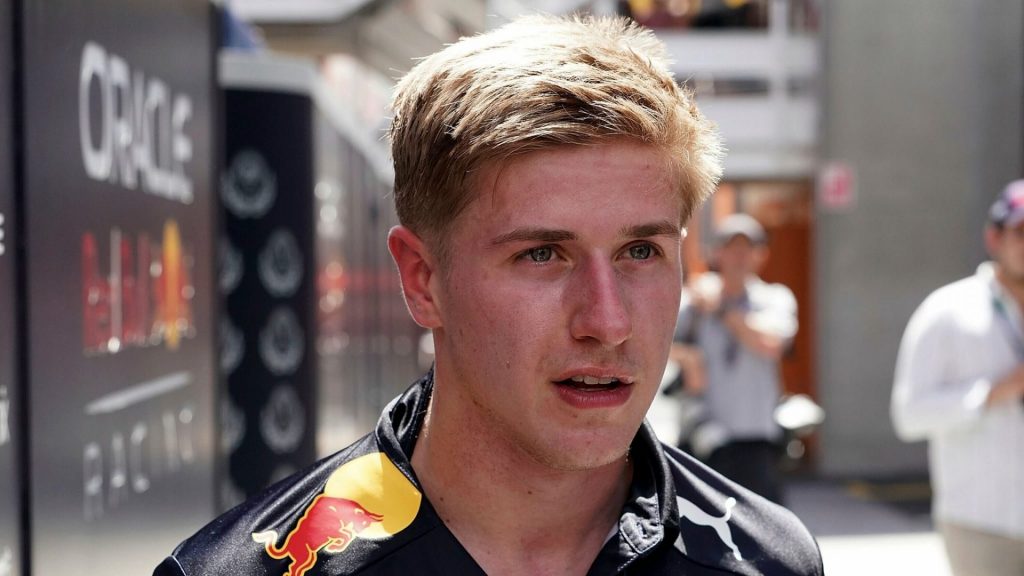 Red Bull had to fire a member of staff last year over racist texts. Helmut Marko is still on the payroll. Mercedes, despite doing good work with Accelerate 25, had to fire four members of staff in 2019 for bullying a Muslim colleague. Mercs are still the only team to have said on the record just how their team is made up in terms of ethnicity and identity. If anyone actually read the Hamilton Commission report, and not just the summarised points slapped all over Instagram for performative reasons, there were many stories about people of colour being the victims of racist humour, discrimination and isolation. Juri Vips just said the quiet parts out loud by accident. To the well observed, we already know how the sausage is made.
Hitech however, kept him on as driver for the team with a statement that leant towards forgiveness. Now look, from a personal standpoint, I do believe in second chances. I do believe in rehabilitation and forgiveness. I genuinely believe it makes us better people. But just having Juri Vips drive a Formula 2 car without any sort of address for what he's done or going out of his way to try and mend relationships is just not going to fly for me. If he won the Silverstone feature race this weekend, would all have been forgiven?
As a small tangent, there was no excuse for what Kyle Larson did. But at least he went on TV and he went out of his way to Minnesota after George Floyd's murder and worked with black activity groups in the area to try and atone for what he did and give back to a devastated community. As much as forgiveness can be asked for, it should never be expected. But I do have a degree of respect for the fact he's genuinely made an effort, despite falling up in his career since. I'll never root for him, but it is something that in my eyes is worth acknowledging.
I suspect that the real reason Hitech put out that statement, was that they couldn't afford to sack him. Juri is extremely well funded, you have to be to demand a top-tier F2 seat (From what I've been told, north of 4 million euros a year). You need that income to function as a team, and the unsustainability of the FIA junior ladder has been well documented and is spiralling out of control. If you cut him, it could put the whole team's future at risk.
That's probably why the FIA themselves haven't intervened. Going over the top to take a man's license away is opening a huge can of worms from a legal and business perspective. Not to mention the potential ethical issues of a team potentially letting staff go despite "doing the right thing". Do I like all of this? No, I utterly despise it. Do I understand how and why we got to this point? Unfortunately, yes.
As for Nelson Piquet and beyond… Fucking hell. A 2021 interview was dug of him describing Lewis Hamilton with a racial slur. More footage since has been dug up since of him using a homophobic slur too, doubly embarrassing after claiming it was a translation error by the media recently. After his half-baked apology was thrown out, F1 lowkey barred him from the paddock, after a pretty vague statement that basically boiled down to "racism is bad, and what that Lewis guy is doing is great." In general, there was a reluctance to mention the man by name, which was weird. Like, what are you afraid of doing here?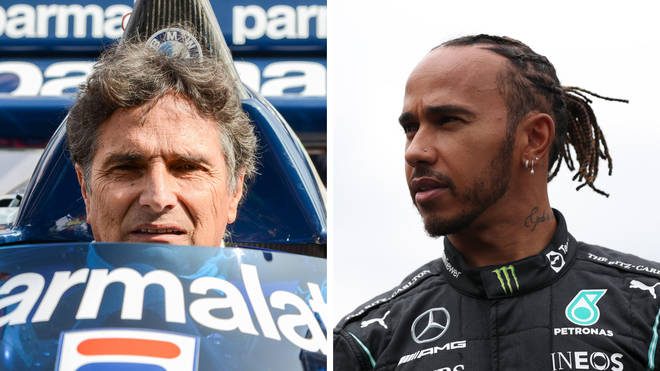 Sadly, this will make little difference in the grand scheme of things. Nelson Piquet was never popular. He had no problem making crude jokes over Ayrton Senna's death. Or Lewis Hamilton when he was still seeing Nicole Scherzinger on a live podium. This is clearly a man who has spent 40 years not giving a shit what people think of him and I don't expect that to change when he thought he could get away with what he did by putting it down to mistranslation. And banning him from a paddock he was hardly ever in is symbolic more than anything else.
The drivers are not going to be championing this cause as much as you'd hope, barring the usual suspects. If you think Max Verstappen, the ableist slur user who's always been ignorant of social issues was going to totally shut down his future father-in-law, I've got some beachfront property to sell you in West London. Like clockwork, we got some white text on black backgrounds from many of the drivers' social media admins, so we knew that we were being serious. As a collective, they told us exactly what they thought two years ago when only two thirds of them were prepared to take the knee. Pretty much the only major sport that couldn't agree on a gesture. I don't need 18 white, privileged millionaires to tell me racism is bad, I knew that already. I need the focus to be off the tick boxes exercises as to who's backing Lewis up on social media, and I need the teams, the sport itself and its governing bodies, the shareholders that have real power to start acting. This isn't Lewis Hamilton's problem. This is OUR problem, he and many others behind the scenes have suffered enough.
On a greater level, this fortnight needs to be a reminder of where we're at. We're now at two years to the week since #WeRaceAsOne came into being. The sport had a clear manifesto laid out to improve diversity within the sport going forward. There's been some action here and there, more diverse and great presenting hires like Ariana Bravo. Since then, we've stopped taking the knee with the hope that more actions would be taken. But does it really feel like the needle's been moved? The message has been diluted down by adding sustainability and community elements to the overall bill.
There's been $2m raised from Chase Carey and the FIA's development fund, as well as extra from merchandise sales. But where's that money going? What's the plan for the next 2 years? 5? 10? Where's any sense of S.M.A.R.T (Specific, Measurable, Achievable, Realistic, Timed) objectives? Where's the money going? The sport's lack of transparency combined with its incredibly awkward approach to dealing with racism is not going to build up any sense of goodwill whatsoever.
Even Jamie Chadwick, who I know takes the burden of being arguably the most high profile woman in European Motorsport heavily, came out with some horribly transphobic comments saying that trans women shouldn't be allowed to take part in sports. Comments that were very in-line with her team owner Caitlyn Jenner, but against her own W-Series leader that trans women would be welcomed in the series. Even mentioning the "physical advantages", straight out of the Carmen Jorda playbook. It's horrible, it's transphobic, it's discriminating, and its selfish.
Sports are an extremely important part of humanity. Sports can be empowering, inspiring, from the greatest of athletic feats, to just kicking a ball around a school playground.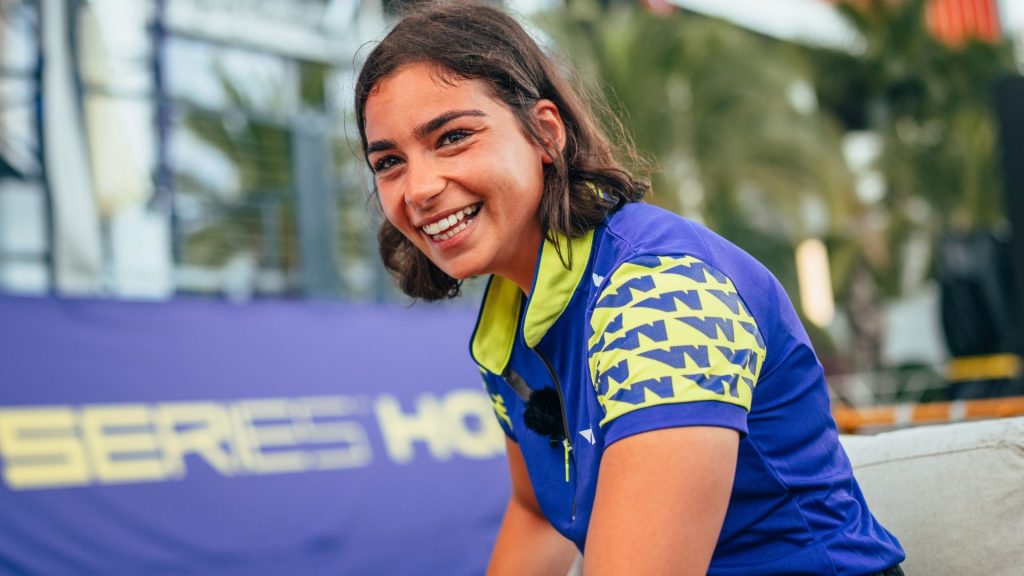 I was a bullied kid in school until I was 16 years old. Playing Basketball on my school courts in West London, it was one of the few times I felt like I genuinely belonged. Had people on my side. Where I felt happy. Even though I was crap at it. My Dad and I never really got along as I grew up, and is no longer in my life, but sports were the ONE thing we bonded on. You wouldn't be reading this if it wasn't for him, and even though my personal feelings towards him are largely negative, I'll always credit him for that.
To exclude a subsection of humanity from organized sport, something that 99.9% of people WILL never do professionally, is straight out of the stone age. There should be no place for this sort of belief in any form of society, especially in Motorsport, where women can compete directly against men with no drawbacks. And the worst thing is, it draws out the worst kind of sports fan – The men who completely ignore the myriad of other issues affecting women's sports (Lack of participation, lack of funding, systemic abuse at many levels), and go straight for the policy on trans athletes and anyone who says "Hey, this seems like a baseless bad idea." It's the WORST.
I was dreading this when she buddied up with Caitlyn Jenner's team and my worst fears were realised. She can do better. Her boss can do better. Her series can do better, especially with the stance they've taken in the past.
It's been a horrible fortnight in Motorsport, one so bad you'd think there was something in the water. Let me take you back to June 2020. When Lewis Hamilton launched his commission into the lack of diversity in Motorsport, he said: "The time for platitudes and token gestures is over".
Two years on, I'm not sure we've gotten anywhere.