WARNING: Sexual misconduct and discriminatory abuse is discussed in this post. Again, look after yourselves, you may find this one upsetting. – Dre
This Race is Dangerous For Women
"Fuck off, stay home." – Toto Wolff
Unfortunately, once again, Formula 1 having an excellent race is marred by a much darker, horrible story. In the stands, multiple women came forward over the course of the weekend that they had been abused. From sexist to misogynist language, to racist taunts and even stories of women being touched inappropriately. And if you read the statements from the women affected on Twitter, this has clearly been an Austrian GP problem for multiple years.
This is obviously, absolutely horrific. Women have been screaming about these issues at race events for long as I can remember, on the exact same pyramid scale from cat calling, to inappropriate comments, all the way up to sexual harassment. The same sexual harassment we absolutely destroyed Nikita Mazepin for. If it wasn't already clear enough, lout culture has gotten far too comfortable in F1 and it now needs a rapid response to siphon it out because this is completely unacceptable.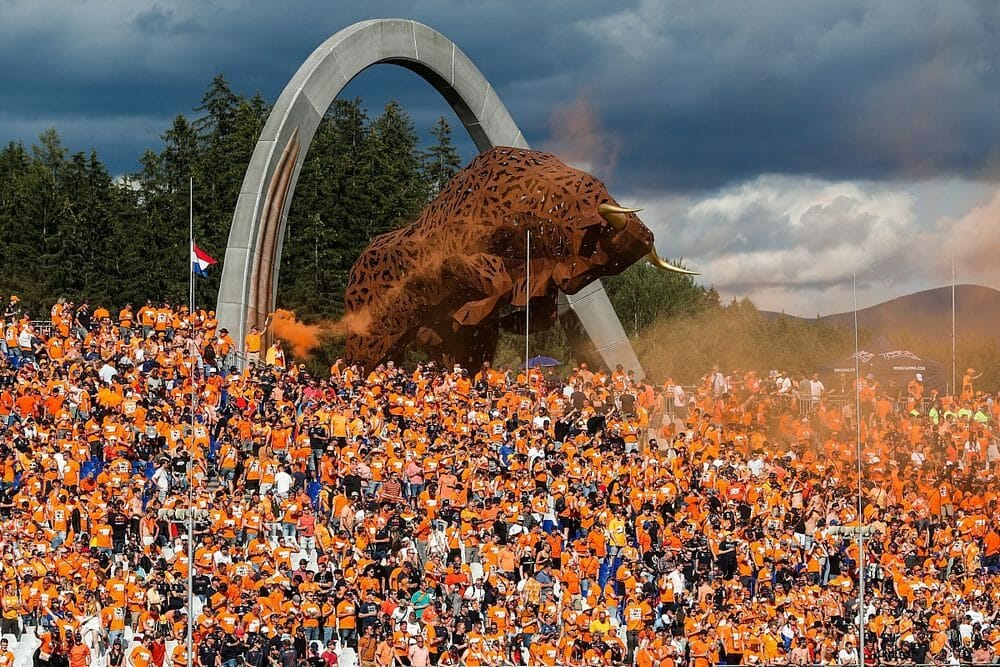 As much as I respect Aston Martin and Mercedes' kind gestures of taking a handful of fans into the garages to at least give them some positive memories for the weekend, it shouldn't come down to the teams to be the ones to solve the problem, it needs to come from the very top. F1 could very easily implement lifetime bans for misconduct like Sebastian Vettel suggested. I'd be all for reduction in alcohol sales like Max Verstappen suggested, the only man to really link the fact that one leads to the other and there's no excuse for those actions.
If the culture of football is being replicated in the stands, we can borrow their enforcement procedures given the Premier League's been dishing out said multiple-year, sometimes lifetime bans like cotton candy in the last few years due to their own increase in racist and homophobic abuse. There's no reason Formula One Management and/or the FIA can't pressure the promoters responsible for the race to buck their ideas up or risk their event being struck off the calendar, like they threatened with in Spain in 2008 when Lewis Hamilton was racially abused by fans in blackface. Toni Cowan-Brown's suggestions of increased awareness of codes of conduct, whistle-blower lines and safe spaces being further highlighted can only help too.
And if you're a fellow male fan of this sport who's had the privilege of being able to go to a race, CALL THIS SHIT OUT. The problem starts and ends with us. Hold your friends to account, report people that are being dicks out here. Because this isn't going to stop in any other way on a micro-level. We are absolutely a part of this problem and we need to be a big part of the solution.
The sport, and the promoters for its events have a duty of care to provide a safe space for everyone who attends, not just the cis-gendered white men. Until this is addressed at a large scale level, please don't sit there and tell me you race as one, because this is just another reason why you don't. The locker room culture of Formula 1 has been utterly exposed in the last month, and the wound is only continuing to get bigger.
The Bittersweet Horse
This was meant to be a comfortable 1-2 finish for the Scuderia. The track was cooler than usual and that led to Red Bull struggling on their tyres for traction and understeer. If you can't stand MV1, it must have been fun to see the race become a 3-stopper up the front and seeing him getting passed on track three times!
But even then, the weekend was only a minor win because Carlos Sainz' power unit literally exploded just as he was about to pass Max for second on the road. A huge fire happened, and Carlos did really well to steer his car into the wall to avoid it rolling back down the hill at the bottom of Turn 4.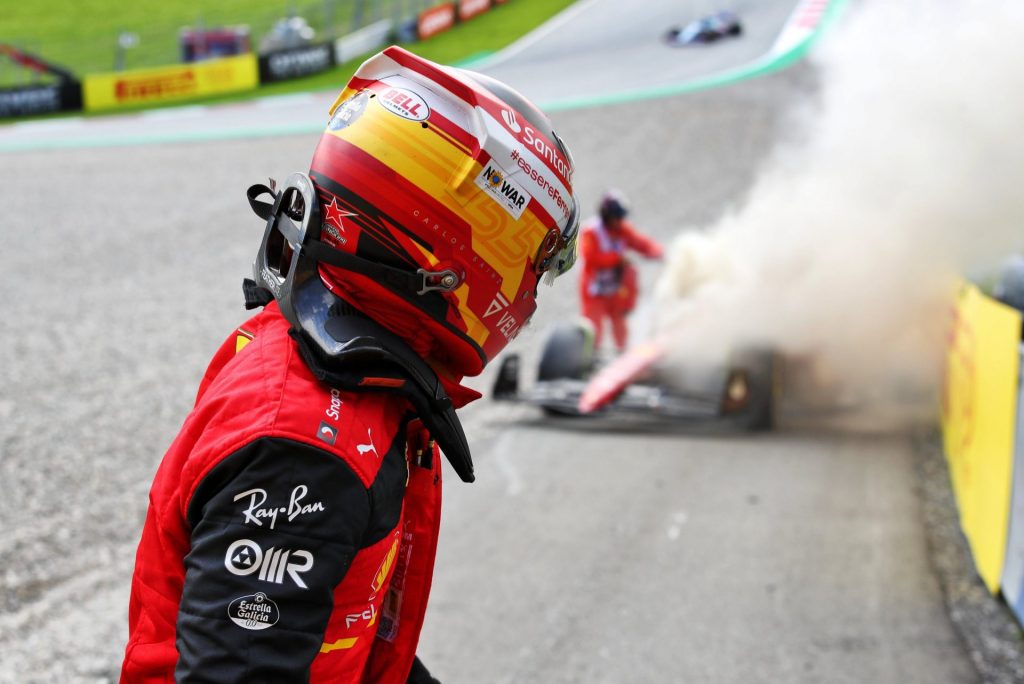 But if Carlos had a legitimate argument to avoid Ferrari's rumoured team order talks with only an 11 point gap in the title between him and Charles… It's now 37. Carlos might be forced into a #2 role by proxy here if Ferrari want to keep both their title hopes now. A bittersweet end to what should have been a huge win for Ferrari in Red Bull's back yard.
And then Charles Leclerc right at the end has a stuck throttle that cost him a good half second a lap with 6 to go. What is it with this team and giving the viewing audience a cardiac arrest?!
The Lightning Round
Mick Schumacher – Driver of the Weekend. No doubt. Drove an excellent Sprint and did very well to hold off Lewis Hamilton for as long as he did, and then got sassy afterwards after asking for a swap with Kevin Magnussen. One that felt justified after finishing in 6th, a huge career high finish. Good to see the man finding his feet in such a loaded F1 grid right now.
What is it with Red Bull's being taken out around the outside of Turn 4 by a Mercedes?
It's ironic that after the drivers seemed to snap at the lack of consistency in the stewarding calls after Silverstone, F1 had the best managed races they've had in donkey's years. Track limits were harsh, but fair in a world where drivers are always going to take liberties. And all the major calls like Russell on Perez, Gasly on Vettel and Albon on Norris, were all on the money with 5 second penalties. More on that and we won't have Sebastian Vettel march out of the room with a 25,000 euro fine, right?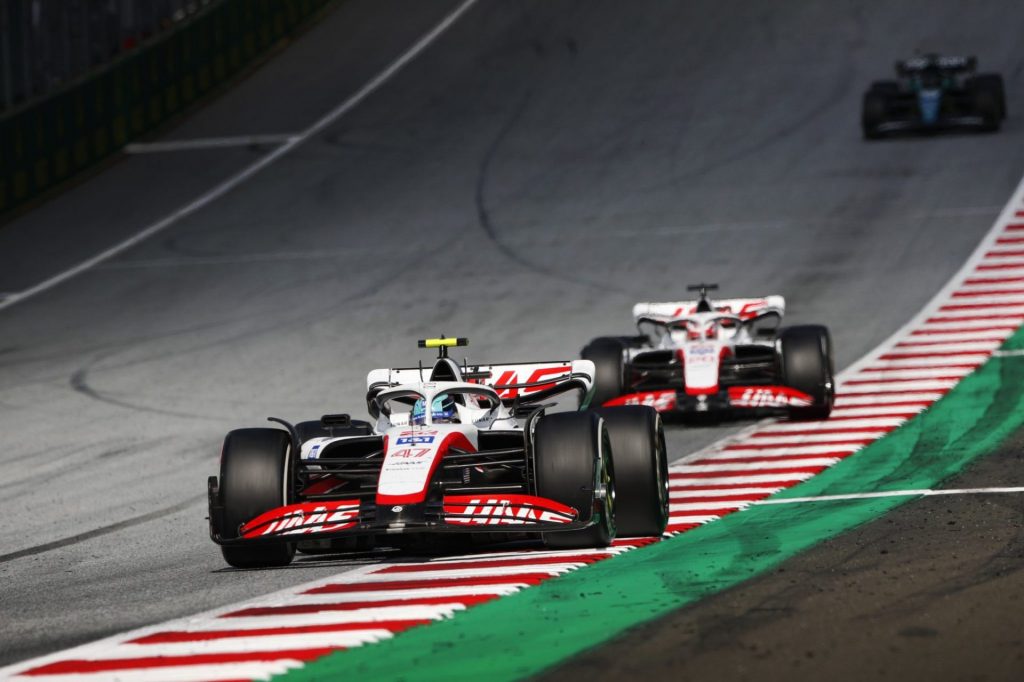 PS: Dear drivers, please stop suggesting more grass and gravel everywhere on tracks where MotoGP also races, where said gravel will make them flip over and far more likely to hurt themselves. Yours, Dre, a bike fan.
Fernando Alonso had the weekend of hell, featuring a power unit failure, getting in the wars with the midfield, and nearly getting clapped for his car leaving the pits in an unsafe condition. He still finished 10th, with Ocon 5th on his 100th start. Alpine's food is bussing. Haas looks stronger too. McLaren might be in some trouble here if this holds up…
Dre's Race Rating: 8/10 (Great) – Recommended viewing this one. I promised on Twitter I'd add an entire extra point for the incredible five-car sequence between Magnussen, Zhou, Norris, Alonso and Schumacher for some absolutely sensational racing. The midfield had some superb entertainment all the way through, and we got a fair slice of drama with Sainz's sudden retirement and Charles Leclerc' throttle pedal getting stuck at the death. Back-to-back really good F1 races. Just wish everything around it was better. Please people, be better.