Well, the month of May has come and gone just like that. And it's time to crack open the mailbag again and see what you guys wanted to ask me in the latest Ask Dre blog. We got some fun Moto3 legacy questions, as well as talk on all things regarding struggling drivers. Let's take a look here shall we?
Despite being very early in the Championship, do you think Monaco is already a pivotal point for the title? – Iestyn Rhys Thomas
Could be. While in pure points alone it wasn't a complete disaster, what will hurt Ferrari that much more was that they could have easily scored a 1-2 with the right strategy calls, and instead ended up 2-4. This was also a banker round for Ferrari, with their high mechanical grip, Monaco was meant to suit them down to the ground and I think they had the faster car on raw speed. So to lose control of the race and gift wrap Perez a win to put him back in title contention AND lose more points to Max is an unmitigated disaster.
I can't think of too many more races that Ferrari are going to be nailed on favourites to win. Maybe Singapore? In any case, it's a horrible look and reinforces a lot of the doubts many have always had about the prancing horse. Red Bull's winning the war in the trenches.
If Schumacher keeps having these big crashes, could we genuinely see him dropped mid-season and who would replace him if so? – Brandon Dawe
I don't think we're in that sort of territory yet. Let's not forget, when Haas had Kevin Magnussen and Romain Grosjean together they both had their fair share of crashes. I think Red Bull's actions of previous years have tricked a few of us to thinking that mid-season moves are more common than they actually are. If by some sort of freakish situation he was booted out, Enzo Fittipaldi would almost certainly fill in.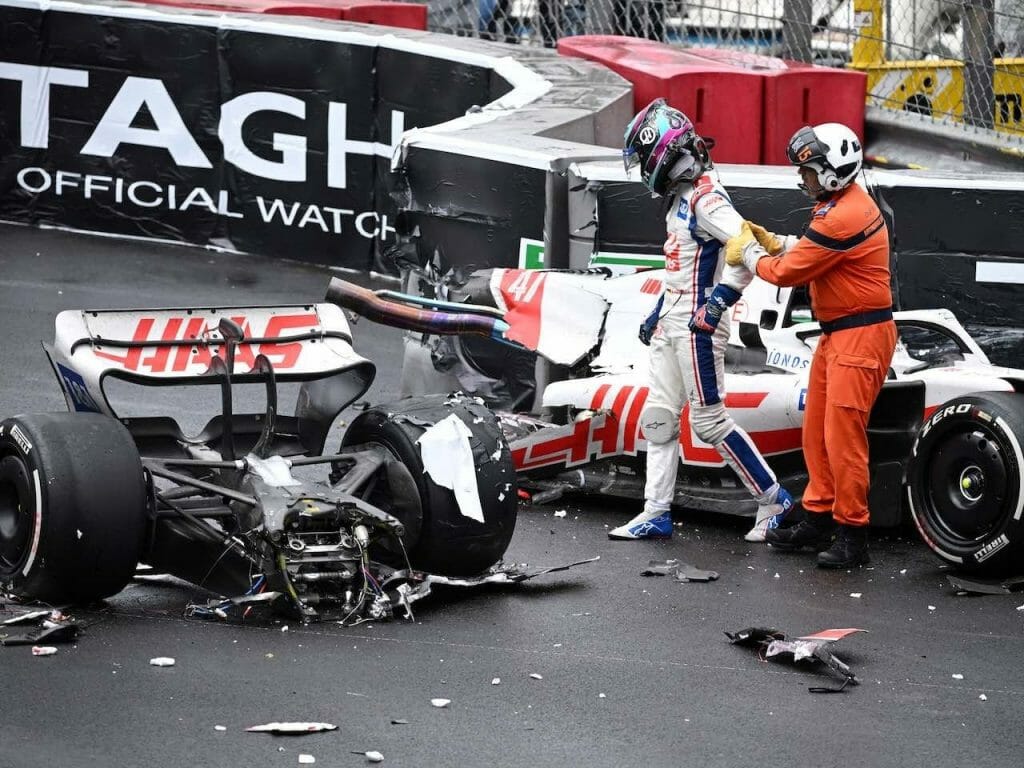 There are concerns regarding Mick Schumacher in general. He's never been a quick learner. He was a two-year guy in Formula 3 and Formula 2 when many look to the one-and-done drivers as the cream of the crop (Russell, Piastri, Leclerc, etc). Then his first season in F1 was almost redundant because his teammate was Nikita Mazepin, who's had more government sanctions than good days in the sport. Kevin Magnussen is a huge leap up in opposition, a really solid journeyman of the sport who probably shouldn't have been out of F1 to begin with. That's a tough situation for any driver to face.
I'd like to see Mick get a third season to truly evaluate where he is, because his sample size as a Formula 1 driver to date has been almost completely redundant. But I completely understand the concerns.
Do you think Bottas' impressive performance in the midfield after being consistently unable to challenge Hamilton shows a clear gap between the Top 3 'Number 1' drivers and the rest of the field? – Geoff
Yeah, this is the problem with Formula 1 and driver evaluation these days. I think the Top 3 drivers in the world – Lewis Hamilton, Max Verstappen and Charles Leclerc, are brilliant. They are clear of the rest because they've proven their excellence in the best machinery against top-tier opposition. Bottas just wasn't on that level. It reminds me a lot of Jesse Lingard at Manchester United. He was never going to be good enough to be the starting attacking midfielder for them, but he flourished at West Ham on loan where the team was built around him and he was put in the right environment to succeed.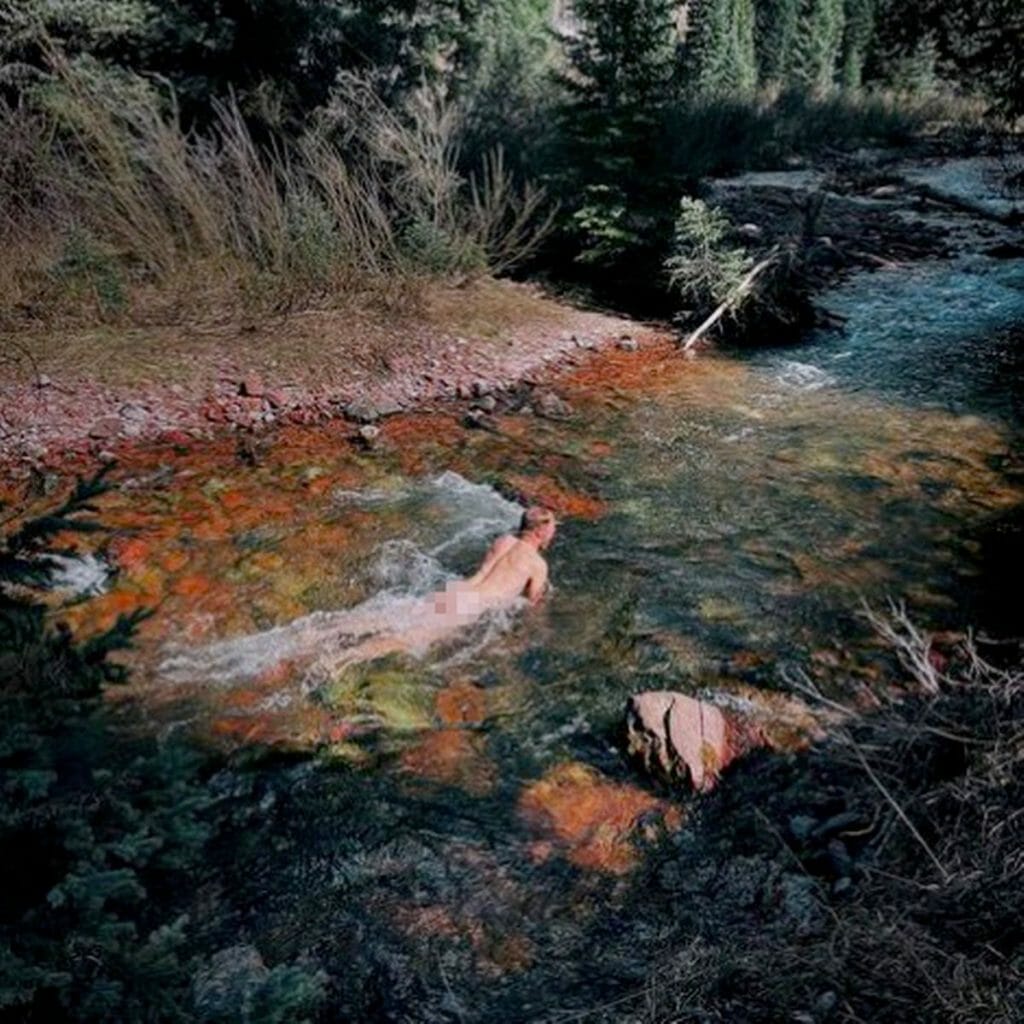 That's how I see Valtteri Bottas. Was he good enough to be a title contender? No, and his bad days were so off key it made people question if he was worthy of anything at that level, let alone equal status in a top team. But in the context of an Alfa Romeo team who were 9th overall last year, and has had the team rally round him, he's flourished. Bottas is only proving what many people should have already clocked when he was at Williams – Which is that he can be a great #1 driver at a midfield team. And that's okay.
Will Nicholas Latifi be F1's last Pay Driver? – Daniel Monteiro
Not any time soon. Technically speaking these days everyone is a pay driver. It's just become a term that I feel we only associate with drivers we don't think belong in their respective class. For instance, Lando Norris came from a privileged as fuck background and no-one ever called him a pay-driver, eh?
You need millions of pounds of funding to make it to the highest level and most F1 teams don't have the luxury to pick drivers purely on merit, because they're surviving, not competing. Anything to lighten the load financially for 90% of the ability of the very best, is probably worth doing. Hence why we talk about Nicholas Latifi how we do.
For the days of the pay driver to die, you'll probably need to have massive changes to the redistribution of the prize money, where the top teams don't get anywhere near as big a slice of the pie as they used to do. Then, you're going to have to give huge subsidies to F2's teams. How much would you have to give to someone like Prema or MP Motorsport a year to ensure they go all-in on best driver available? $3 million a year? $5m? And where's that money going to come from?!
Has Rosenqvist saved his McLaren/IndyCar career during May? – Daniel Eckersley
BIG fourth place finish for Felix at the Indy 500 to take him 69 well-earned points (Nice). Only a help in the grand scheme of his time in the series. I think he's probably been the biggest victim of the rise of Pato O'Ward, especially if you believe the talk that McLaren lean in on his driving style so heavily that no-one else can really drive it like the Mexican can.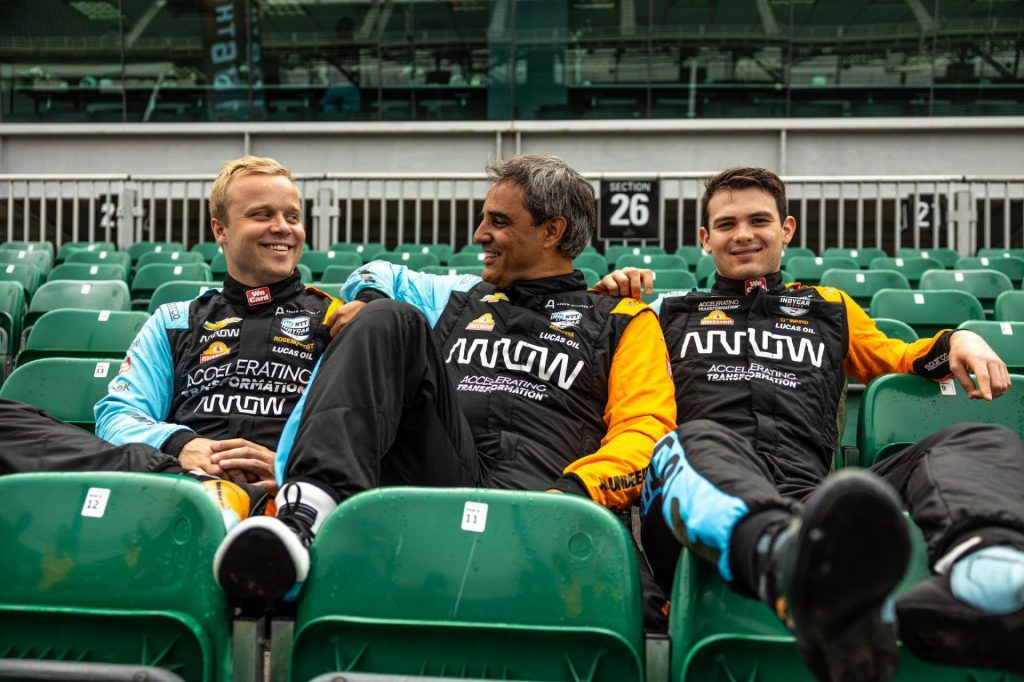 I personally would be fine with keeping Felix for at least another year and I hope we get more weekends like Indy, I saw what he did at the #10 car at Chip Ganassi and I know for a fact he's better than this. But if Rinus Veekay really is on the market… Felix might be cooked.
EDITOR'S NOTE: Curse you Jenna Fryer for starting a barmy rumour that Alex Palou might go to McLaren, now you've gotten people talking FFS! *yells at cloud* (For what it's worth, I think Palou has everything in him to be the next Scott Dixon at Chip Ganassi right now. So unless McLaren has offered him literal "fuck you" money, I don't see any good reason for him to leave.)
What's your point of no return for Danny Ricciardo? Have we already crossed it? – Daniel Monteiro
I'm genuinely not sure how bad is "too bad" here. Because F1's midfield is kind of in an interesting spot. I think McLaren has only one team that can compete with them long-term for 4th in the Constructor's. And that's Alpine. Why? Because they're the only other midfielder right now that has a decent car AND two drivers competing at a good enough level. Everyone else has issues.
AlphaTauri don't look anywhere near as competitive as they did last year and their leading man Pierre Gasly has suffered for it. Haas has had Mick Schumacher struggle. Aston Martin's car just isn't there. And while he is still a rookie, Zhou Guanyu has struggled for pace and luck.
But when Lando Norris is beating you comprehensively while carrying tonsillitis, and you came into that team with a better reputation than him, people are going to talk. The other blessing for Daniel Ricciardo is that there isn't a replacement that's ready to go. People have made suggestions. So let's play "Blind Date" and weigh up the contenders with our Dre-ham…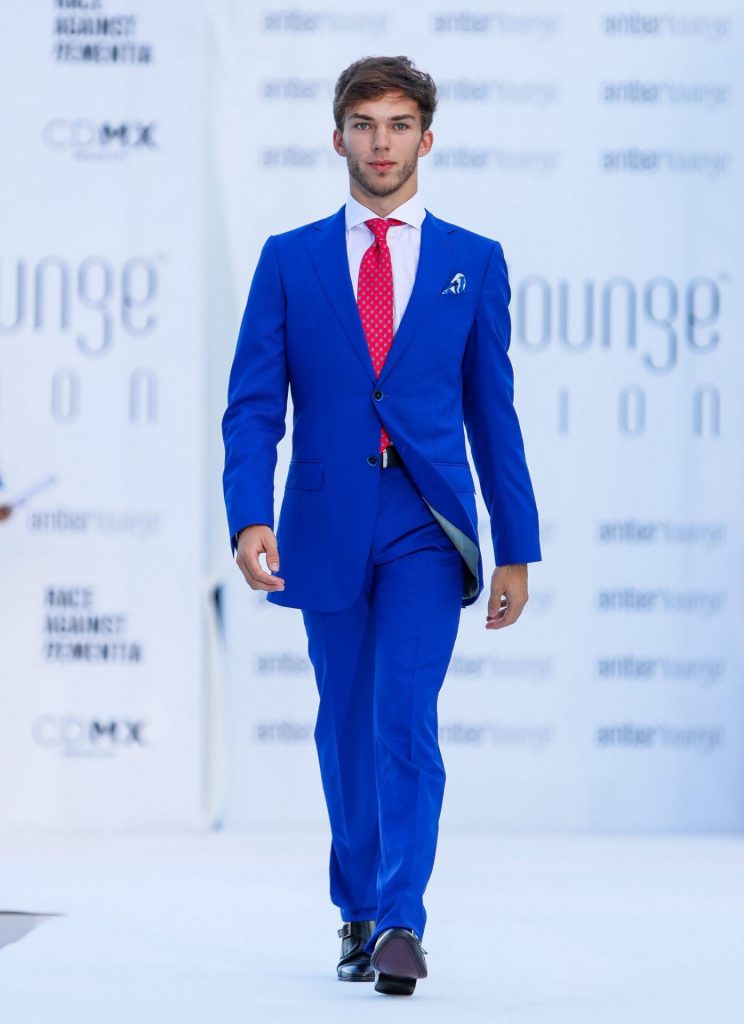 Eligible bachelor #1 is the lovable hunk from France, Pierre from France! He's a hottie who shined ever-so-brightly in the 2020-2021 pandemic seasons! The unfortunate bit of baggage here is that he really wanted his ex back. The one who treated him like dirt and ditched him for the tall, dark and handsome fella from Thailand. But with his ex now settling in with their new Mexican partner, he might be desperate for a change of scenery. Or at least, he should be…
Eligible bachelor #2 is Oscar from Australia! He's on the rebound after having a whirlwind romance with a DRS Wing in Formula 2. Think it was known as "cuffing season". But after a year on the sidelines watching his French and Spanish friends get hooked up, Oscar's back on the market. The problem is, our McLaren is fussy and wants to climb the ladder, and Oscar is pretty new to the scene. Can they afford to be patient if they were to hook up?
Eligible bachelor #3 is Pato from Mexico! He tried the European dating scene and it didn't really work out, so he decided to move to America, and he's now become a real catch! So much so, he met a partner that saw all the potential in him to be their man for life! Just one problem… he's misses his European scene and lowkey, wants to come back. Can he convince his new potential partner to take the leap back across the pond?
*vinyl scratch*
Woah, sorry, don't know what came over me there. Had a terrible moment where I thought I was hosting a late 90's dating show. Anyway, look, McLaren have options… but I don't think any of them are particularly appealing. McLaren seems like a tricky car to be able to drive, and even if you dumped Ricciardo's hefty salary and took a chance on someone else… there's no guarantee they're going to be in range of Lando Norris, who is a debatable Top 5 driver in the sport right now. If this move doesn't work out, then what? McLaren might be a bit too Norris focused by accident for a second driver to succeed.
Daniel Ricciardo hasn't been good by any stretch, but it doesn't mean the alternatives are any better either. In any case, a darn shame what could be the last chapter in a great career for the honey badger is him going out sad.
I know it will be 20 years next year since this happened, but this is the 2003 125cc class the most stacked and legendary lightweight class in history? – Deckster
I'm glad someone can nerd out on these things like I can Deckster! When writing "The Kick" on the 2015 MotoGP season, I mentioned Marc Marquez's climb through the ranks and how ridiculously stacked his Moto2 class was. And because people transition up the ladder at different times, sometimes you get these loaded classes of guys who were great, or would eventually become great. For those who don't know the Class of 2003, here's a full rundown of the guys involved:
Dani Pedrosa – Would win that season's 125cc title, and then go on to become the youngest ever champion at 250cc's (And repeated the next year). 31 wins in the top flight, 7th all-time for wins with 54 in all competitions. Probably Top 10 rider of all-time.
Andrea Dovizioso – 5th in 2003, would win the 125cc title the next year. Eventually wins 15 rounds in the premier class and three-time MotoGP Championship runner-up to Marc Marquez. One of the riders of the 10's.
Casey Stoner – Only 8th in 2003 but was Rookie of the Year and won at the final round at Valencia. He would fly up the ranks, eventually becoming Ducati's most recent top-flight Champion, and the youngest of its kind until Marquez showed up in 2013. He was 21 at the time. Would go on-to win 2 MotoGP Championships, with 38 wins in the top flight and inducted into MotoGP's Hall of Fame. Again, probably a Top 10 rider of all-time.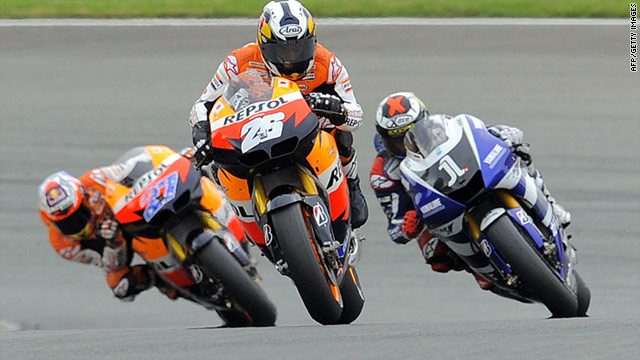 Jorge Lorenzo – Struggled in 2003, only finishing 12th. But would win 5 World Championships across the classes, including three in the Premier Class. MotoGP Hall of Famer. 68 wins all-time, 6th on the all-time wins list. He's probably 5th on my all-time list.
Gábor Talmácsi – 125cc World Champion in 2007, real shame his career never kicked on from there. Still made history as Hungary's 1st and to this day, only World Champion in GP racing.
Alvaro Bautista – 2006 125cc World Champion, runner-up in 250's, 158 starts in MotoGP and runner-up in World Superbikes. Leading the Championship right now in 2021 at the tender age of 37.
Marco Simoncelli – Was 250cc World Champion in 2008, and could have been a future Premier Class champion, who's career was tragically cut short at Sepang at just 24 years old. He is sorely, sorely missed.
Roberto Locatelli – A classic veteran of the class, and 125cc World Champion in 2000.
Emilio Alzamora – 1999 125cc World Champion. Only the second rider ever to win a World Title without winning a race. There's one for your local pub quiz.
Mike Di Meglio – 125cc World Champion in 2008. GP flamed out at the highest level, but would go on to win the Bol D'Or twice and the 24 hours of Le Mans twice in Endurance Racing.
Those are the highlights. I've not even mentioned guys like Youichi Ui as a two-time 125 runner-up and staple of the class. Or guys like Mika Kallio, Hector Barbera and Alex De Angelis, riders who all had good days on occasion as top contenders, deep in the 200 appearances club. Or even great gatekeeper Thomas Luthi and Simone Corsi, in the 300 club as all-time appearance leaders. It's a truly incredible heap of biking talent. Lovely.