How does a boring GP weekend produce so much news?
The boys are back together as a threesome to talk about a hectic Brazilian GP weekend, as Max Verstappen took his 17th victory of 2023, but Lando Norris clearly established himself as the leader of the chasing pack with a valiant second place. We talk about Max's dominance, as well as McLaren's incredible turnaround.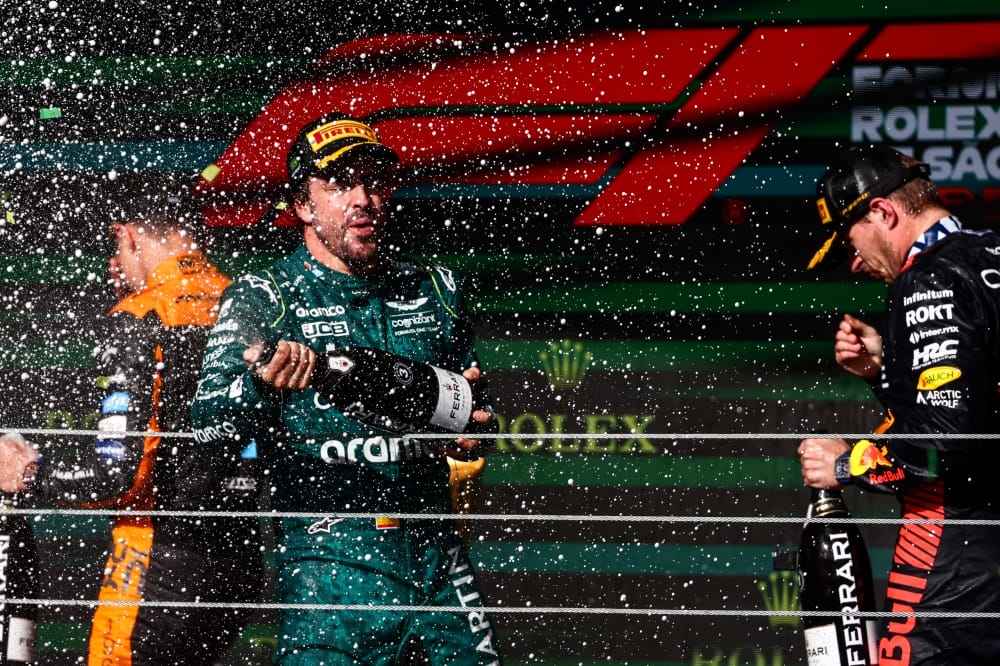 We also talk about the awful days from Mercedes and Ferrari, as Charles Leclerc couldn't even take the grid after an electronics failure in his car left him in the wall. On the formation lap. As you. A golden opportunity missed given Lewis Hamilton could only manage eighth after a combination of tyres being butchered, a car draggy as hell due to the rear wing being so big, and still lacking downforce. Besides that, it was great!
And of course, we have to talk about the epic Fernando Alonso and Sergio Perez battle for the podium, with Spain winning the fight with an incredible final lap, one of the season highlights of 2023!
All that and more on a ridiculously silly, Motorsport101!