Content Warning: A fatal incident is discussed in this episode. Be careful.
Not going to lie folks, this isn't the easiest of listens, as Dre Cam and RJ review the Catalunya GP, with a shocking first lap incident where Francesco Bagnaia miraculously went practically uninjured after being run over at Turn 2 by Brad Binder. There was also a six-rider pileup into Turn 1 as Enea Bastianini broke his ankle after tucking his front.
This is one of those: "What the hell are we doing here?" kind of episodes where we break down the accident, discuss some of the harrowing broadcast footage and wonder just how lucky we got, as well as the general state of the sport.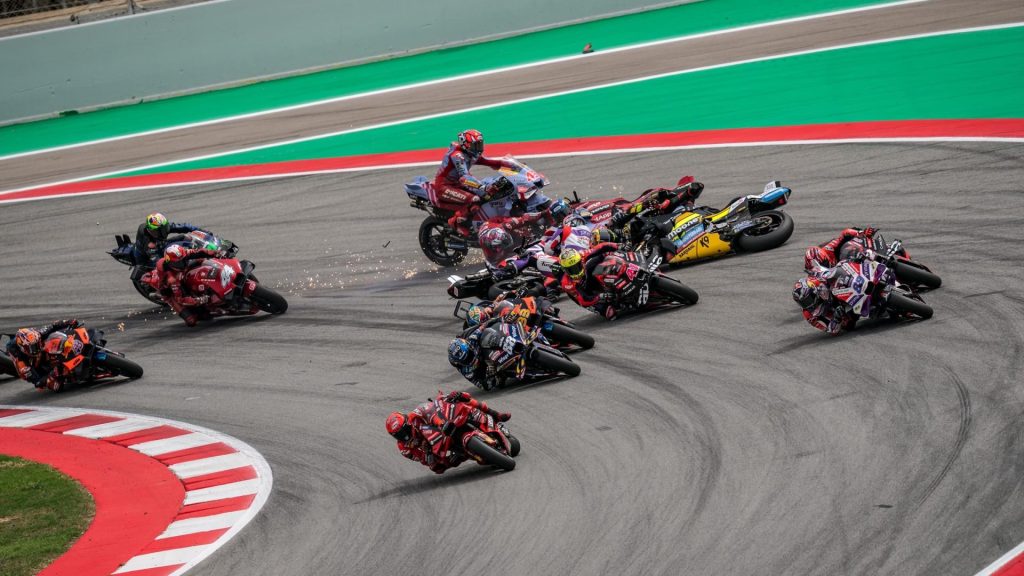 We also break down the aftermath as Aleix Espargaro won in Aprilia's banner day in MotoGP, with Maverick Vinales close behind for a 1-2 finish, and Miguel Oliviera finishing in the Top 5 too. Is there something in the other Italian brand?
All that and more on another Motorsport101.