Another manic F1 weekend and yet again, in the end, Max Verstappen wins. He becomes just the second man in history to win eight races in a row, and in this episode, we break it all down!
We talk about the very nature of wet racing as yet another rain-affected weekend played a big role as the Sprint got delayed by 35 minutes and then shortened on Saturday. Is the Extreme Wet tyre now useless?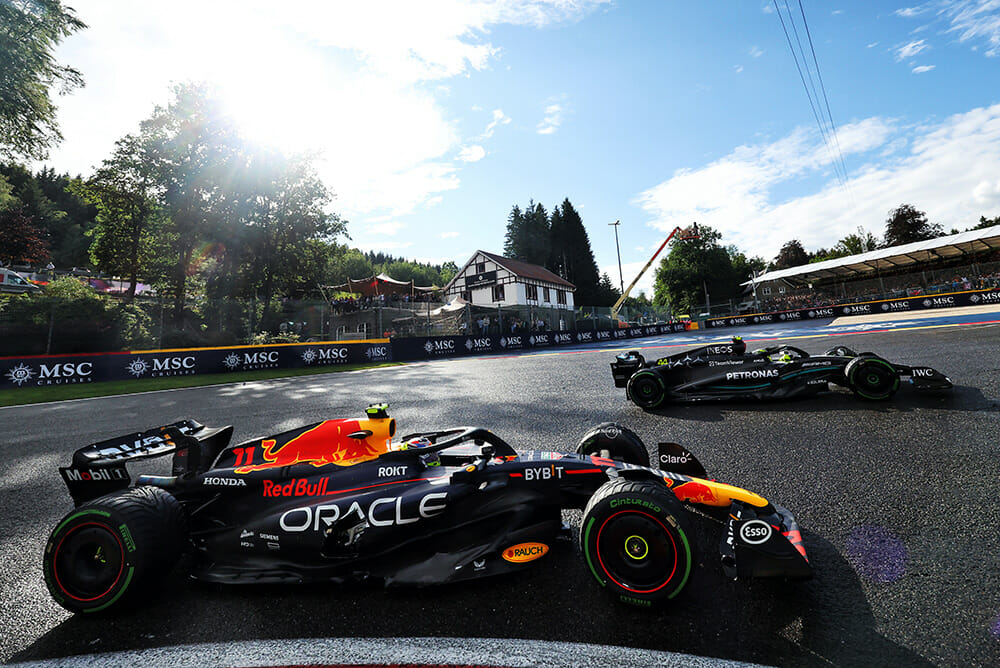 Chaos at Alpine as well as a shock departing for Otmar Szefnauer in the middle of the race weekend with Bruno Famin taking over and 34-year sporting director Alan Permane also leaving. Just what the fuck is going in that team?
And a shoutout to Max for leaving it all the way until Lap 17 until taking the lead against Sergio Perez… and winning by 22 seconds. So easy he was even joking about taking an extra stop towards the end. Just how do you beat this man? And what did we make of the Checo/Hamilton and Sainz/Piastri clashes?
All that and more on another Motorsport101!