It's the hope that always gets you. Lewis Hamilton scores his first pole position in 33 race weekends, and only the second time all year a Red Bull isn't starting from pole… and he led the race for about 400 metres.
It was the biggest beating of the field yet by Max Verstappen, a 33.7-second dominant display by the Red Bull, leaving Lando Norris in the dust, with Sergio Perez back on the podium too. We try to make sense of just how dominant this Red Bull is.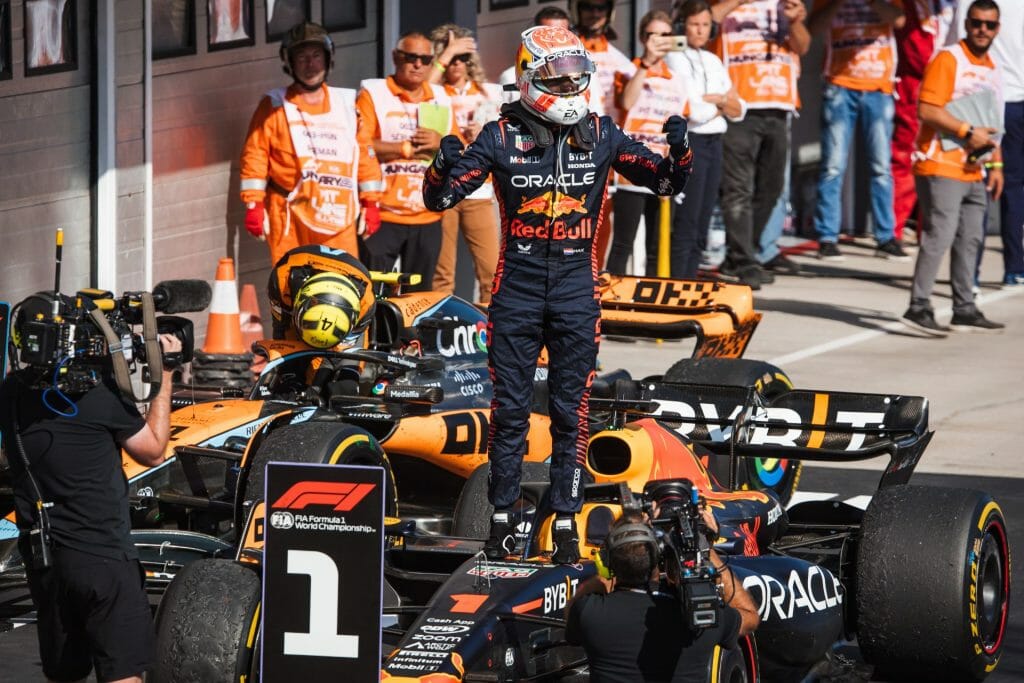 We also talk about the F1 Juniors broadcast and some disappointing comments made by Danica Patrick, who implied that her "un-feminine mindset" was the reason she won… on a child-friendly broadcast. We break down why her comments were so wide of the mark and how they may end up doing more harm than good for an important cause of trying to get women into Motorsport.
And we try to make sense of the midfield battle in F1. McLaren are on a rampage, tripling their points haul in the last two weekends. Aston Martin thought they could win this one… and ended up 9th and 10th. And for Ferrari… well they just revealed that Charles Leclerc hasn't had a working radio for four races. Normal. So in the words of Larry Bird, which one of y'all is finishing second?!
All that and more o- OH WAIT DANIEL RICCIARDO'S BACK TOO, DID ANYONE MENTION HIM?!