Oh Canada, Verstappen won again! *logs off*
But Motorsport101 is back to review a surprisingly decent Monaco GP as Max Verstappen made yet more history. The fastest lap shy of back-to-back Grand Slams and all 70 laps led to extending his streak to 224 at the front of the field. The last time someone else led a lap of F1, was 45 days ago. And he caught a bird in his brake duct. Seriously. Straight out of Randy Johnson's playbook (Google it!)
But we also talk about one of the greatest podiums ever seen in F1. Adrian Newey joined Alonso and Hamilton on the stage and we think there are 24 Championships and 370+ wins between them, with Newey collecting his 200th as a designer!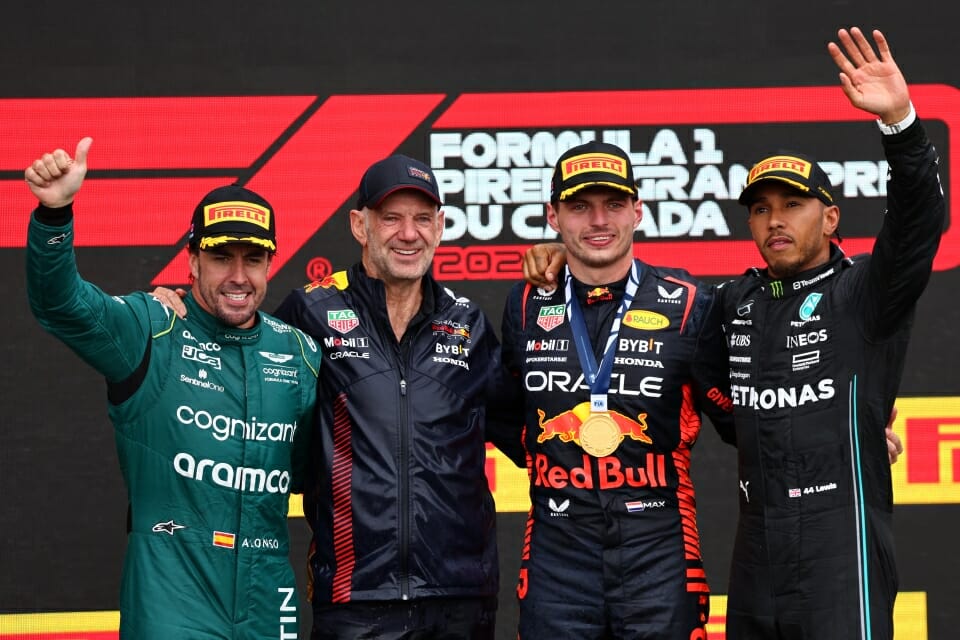 Also on the bill, Alex Albon collecting some flowers after an epic 7th place drive for Williams, keeping Norris and Ocon behind him on a 58-lap hard-tyre stint. One of the most important drives for Williams in recent times as we get into why!
All that and more in another, Motorsport101!