Baku stunk. I know it, you know it. It wasn't a good time for anyone involved. So we largely decided to ignore it and took about everything else bar the result itself!
We talk in-depth about the Sprint Shootout, and the changes from the F1 commission designed to improve the format and get more aggression out of the teams. Did it work? Well, yes and no. We break down in detail why it won't solve the problems the sport is currently in.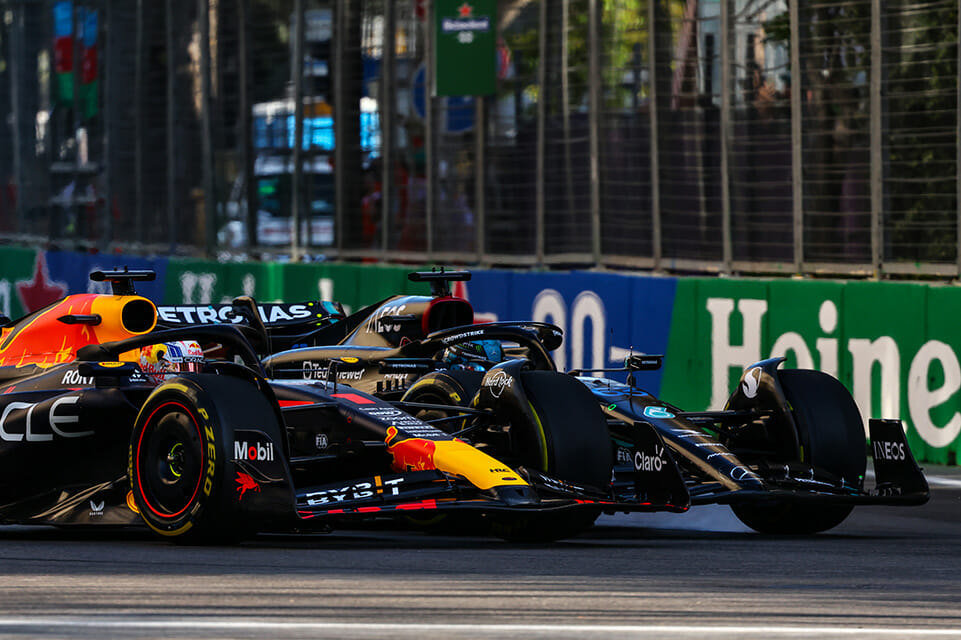 We talk about George Russell and Max Verstappen's incidents in the Sprint, with the World Champion getting a hole punched in his sidepod. It seems people were more enamoured with Max's reputation for hard racing than the incident itself, we break all of that down!
And arguably the most dialogue of the weekend was on the F1 Academy. It had its first weekend of the year at the Red Bull Ring in Spielberg, and while there was a crew and highlights show, there'd be no live coverage. Dre breaks down a little bit behind the scenes as to what led to this and whether we think this was the right idea for the series that claims it wants to improve participation but not be fully committed to that in practice.
An in-depth edition of Motorsport101, listen in now!