Well… this was a lot.
MotoGP's season opener was always going to be an anticipated affair, but this weekend was all over the place and it was pure unbridled chaos.
We had a dodgy Portimao circuit that had Pol Espargaro clatter an unairfenced wall at speed as the gravel refused to slow him down. The result, a horror crash with a lung contusion, a broken mandible and a broken back.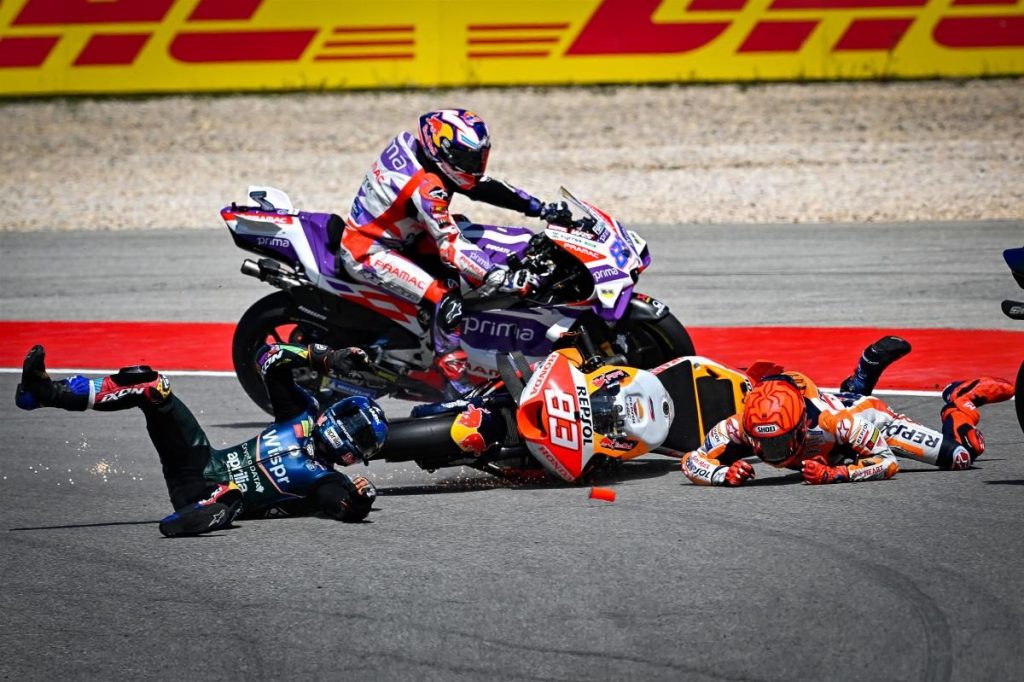 That was intense enough, but then title contender Enea Bastianini gets collected by Luca Marini in the sport's first-ever sprint race. A great showcase of the sport at its most aggressive… but at what cost?
Oh and then Marc Marquez takes all the headlines with a hellacious clatter of Miggy and Martin, injuring all three of them in the process. It's become the headline story as Marquez got a Double Long Lap Penalty that he might not even have to serve… We break it all down in an 80-minute season opening special. MotoGP is back. And it's wild.