WARNING: About 35 minutes in is a discussion about assault and the Tom Booth-Amos video that did the rounds last week. You may find discussions on this upsetting. Look after yourselves. – Dre
The dentist will see you again. MotoGP has a new #RainGawd and his name is Miguel Oliviera. Not you, Danilo Petrucci! Anyway, we talk about his outstanding 2nd win of the year in Thailand, during a thunderstorm that very nearly got the race abandoned.
We also have an even more ridiculous situation. Let's weigh this up: Fabio Quartararo only finishes 17th after getting jitters in the rain. Aleix Espargaro only finishes 11th after they hate the rear tyre and Aleix takes a long lap penalty for bumping into Brad Binder. And with Jack Miller 2nd, Franceso Bagnaia 3rd and Enea Bastianini in the Top 6, we now have all FIVE men within 40 points of the title with only 75 available. We assess all their weaknesses in this game of shithousery and ask once again, does anyone want to win this title?!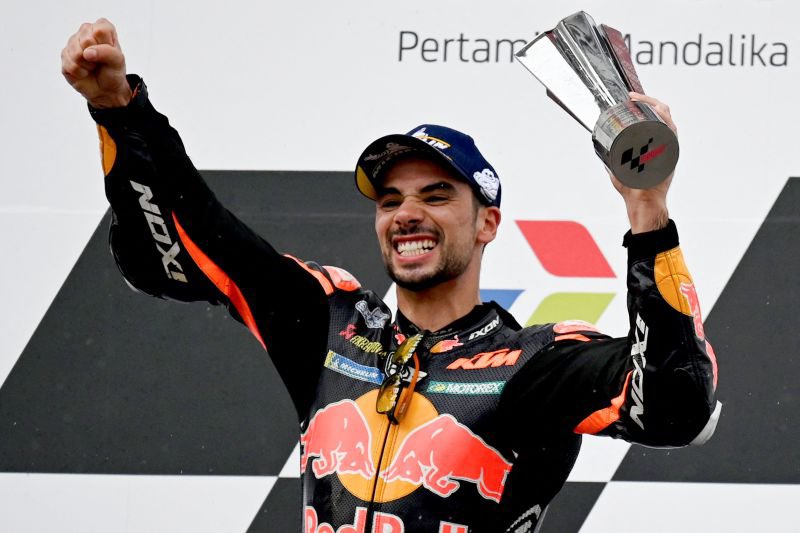 Also, that warned discussion is on the leaked video of former Moto3 rider Tom Booth-Amos getting assaulted by a crew chief who was still in the paddock at the time of the leak. It forces me and Cam to have a serious dialogue about safeguarding within the sport and whether it has any sort of finger on the pulse about how it looks to the outside world. it's heavy stuff, but we think worth the time. Thanks for listening.