Well what do you know? On the 11th second, of the 11th minute, of the 11th hour on Sunday night in Singapore, it was a win for Car Number 11.
Yes, the Max Verstappen win streak is over, But how we got there was spectacular, yet boring all at the same time. Verstappen had to start 8th due to abandoning his final lap due to a lack of fuel. In fact, both he and Lewis Hamilton, probably the two best drivers in the world looked completely mid, with both men overdoing it under braking and either going down the escape road or tapping the wall. Weird.
At the front, Sergio Perez held off a furious charge from Charles Leclerc and the Minister of Defence nursed his tyres to a comfortable win. Or was it? We got controversy with Perez dropping too far back behind the Safety Car THREE times, and having to wait till literally Monday Morning Singapore time before we got a final result. Is that okay? We talk about it.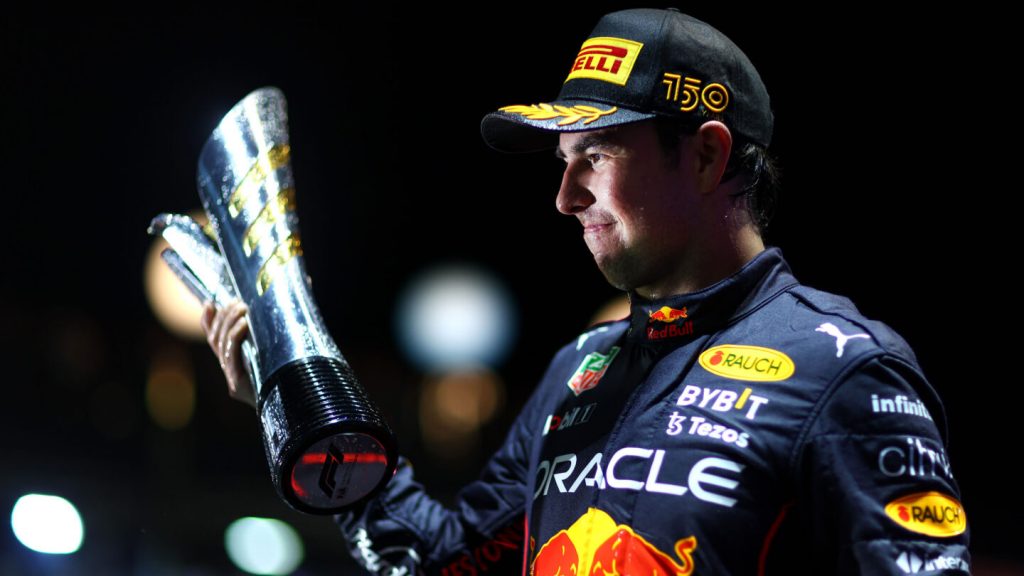 ALL of this was overshadowed by a huge rumour that came out of the media. According to The Race, Red Bull Racing and Aston Martin might have just gone over the cost cap, and now it's led to a huge discussion about what sort of punishment they should get if they truly have broken the rules, which we'll find out for certain on Monday. The prospect isn't unthinkable that Red Bull could get docked points for 2021. Should they though? Dre and RJ have an honest chat about it.
We also talk about some of the genuine shithousery of the race, such as both Alpine's suffering power unit failures. Again. Or the fact that Aston Martin got both cars in the points. We also talk about the potential collapse of the W Series too, so it's all a bit miserable all around.
Try to make the most of this one, and enjoy!