It's the return of the King! Ryan Erik King that is, the Jalopnik writer returns to the show for a one-off guest appearance!
And for the four of us, we sat around the table for a huge beat-em-down of massive proportions. as Max Verstappen absolutely dominated the Belgian Grand Prix. Despite engine penalties from nearly half the field making him start the race from 14th, he was leading by Lap 18 and would go on to win by 18 seconds.
And to make matters worse, his main title rival Charles Leclerc would have to settle for 5th, after one of Max's tear-off's inexplicably landed in his brake-cooling system, resulting in an extra pit-stop and a pit-lane speeding violation due to an over-heated sensor. Woof. Are we absolutely done title-wise here? Surely we are, right?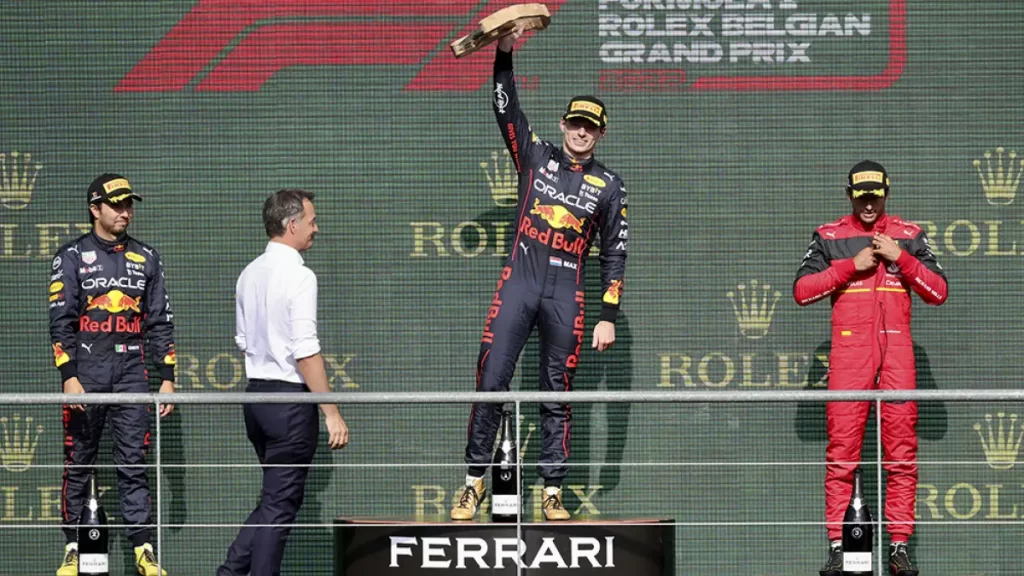 We also talk about some of that second-hand embarrassment of EIGHT drivers taking a power-unit penalty. Does the system need looking at again, or are we overreacting again?
Also, Daniel Ricciardo is out of McLaren officially after being bought out of his contract a year early. We assess his future and McLaren's future in their pursuit of Oscar Piastri and ask how much of their failure is ultimately on him.
And finally, we talk Spa's future. It signed a one-year deal to stay on the F1 calendar for 2023, but in a world where France has been removed, rotational calendar spots are on the table, and China and Qatar coming back, are we looking at Spa being a stop-gap as it transitions into a part-time venue? More on that in another Motorsport101!