This has been an interesting 24 hours for me as an F1 fan, two stories I really wanted to talk about, one involving Lewis Hamilton and last night's Sports Personality of the Year live show, and the other one being the big news coming out of the BBC that they're dropping their F1 live coverage early to save costs, as Channel 4 have decided to pick up the slack for 2016. Let's talk about it right here.
So, Sports Personality of the Year was last night on BBC1, and in what to me, was quite a surprise, Lewis Hamilton didn't retain the honor from 2014, as Andy Murray became the first tennis player to win the award twice. Congratulations to him, winning the Davis Cup must have been huge for his chances given the timing, Britain's renewed interest in the tournament, and Andy Murray basically busting his balls to go 11-0 in the tournament to help Britain get over its 8- year hump. Andy is a badass, and he is basically putting the whole of British tennis on his back, and I'm totally okay with him winning.
It was a really stacked field in general this year, to be honest. I know there was a massive push for Rugby's Kevin Sinfield, Chris Froome had no chance despite winning another TdF because he's South African and doesn't have sideburns, Greg Rutherford was basically blocked by Jessica Ennis-Hill's comeback despite him become a Grand Slam Champion, and Tyson Fury obviously got a massive push from the Irish for his recent World Title win, despite his bigoted homophobia. Yay.
[fusion_builder_container hundred_percent="yes" overflow="visible"][fusion_builder_row][fusion_builder_column type="1_1″ background_position="left top" background_color="" border_size="" border_color="" border_style="solid" spacing="yes" background_image="" background_repeat="no-repeat" padding="" margin_top="0px" margin_bottom="0px" class="" id="" animation_type="" animation_speed="0.3″ animation_direction="left" hide_on_mobile="no" center_content="no" min_height="none"][fusion_imageframe lightbox="no" style="bottomshadow" bordercolor="" bordersize="0px" stylecolor="
" align="left" animation_type="fade" animation_direction="right" animation_speed="1″]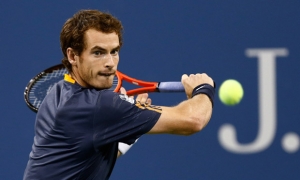 [/fusion_imageframe]But the trend has been that many of the British Media, such as Martin Brundle, Toby Moody, Tiff Needell and Chris Harris have all turned their noses up at Lewis Hamilton for not showing up to this ceremony, or the Autosport Award Ceremony of last week. A lot of them, as well as fans having the attitude of: "Why doesn't he show up here and inspire some people?"…To which I say, bullshit.
What's inspiring about a guy coming out with a mediocre speech and lifting a trophy? We as a society now have a cynical approach to award ceremonies as it is. You can't go past an MTV Music Awards, or a Grammies, or an Oscars, without some varying degree of snootiness. I'm sorry, but you can't have this kind of attitude, but then get pissed at a guy for figuring out he could have better things to do than show up to a pokey awards show or two.
Lewis was in America, trying to expand his brand in the United States, by appearing on Jimmy Kimmel's show, James Corden's late show, as well as "60 minutes", basically the US equivalent of Panorama. He even said out there that award shows "suck", and I agree with him, we don't take them seriously anymore, so why should he?
Does Lewis Hamilton owe you money? Because that's how a LOT of people sound right now. Here's a newsflash for some of you… Lewis Hamilton doesn't owe us a damn thing. He's done his business on the track. What he does off of it, is down to him. As fans, we don't have a divine right to demand he show up to these things. He doesn't have the right to "inspire" people, and Lewis doing his own thing is what so many fans have wanting, in seeing the REAL Lewis Hamilton. You can't accept his reality, then pull the rug out from underneath him when you don't like the outcome.
And I'm sorry, but if you need him to be on a podium, lifting a trophy to inspire you, when he won the exact same set of awards last season, then I can't help you. If you're not inspired by Lewis having 43 wins, and now being one of just ten drivers with three World Championships, then I think your priorities are out of whack, or you really weren't as big a fan of him as you thought, because what are the hell is so inspiring about Lewis Hamilton's off-track life? Private jets? Funky hats? That shit was on "Dallas" back in the 80's, it's nothing new.
I feel there's a good chunk of the British media who have a strong sense of entitlement that needs to go away. I do find it funny though, that the UK media are desperate for Lewis Hamilton to feed them more stories, while the US really don't give a shit about him. What a paradox.
---
[fusion_imageframe lightbox="no" style="bottomshadow" bordercolor="" bordersize="0px" stylecolor="
" align="right" animation_type="fade" animation_direction="right" animation_speed="1″]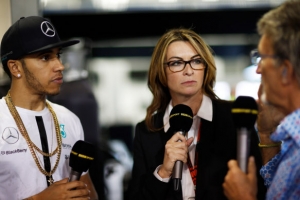 [/fusion_imageframe]Meanwhile, the big news coming out of the F1 broadcasting world this morning, was the announcement that BBC are dropping their F1 coverage a year early to deal with their cutbacks, and instead, Channel 4 will be picking up the live rights for 10 races in 2016. Um… Wow.
Okay, I can't say I'm surprised that BBC are dropping their coverage. It's been on the cards for sometime. The BBC are cutting where they can afford it. Less people than ever are paying the TV License with the discovery of the Internet, TV CatchUp and other providers, and they're set to lose a good chunk out of £60m a year with Top Gear compromised as a brand.
And if you look at what's left, the big one is Formula 1, and flying out a big crew of people to 21 different locations around the world over a period of 8 months is STUPIDLY expensive and hard to justify, even more so if you're only showing half of the races live, which they gave up at the end of 2011.
What has surprised me, is that Channel 4 is getting the rights and not ITV, who after their widely praised BTCC coverage, isn't giving F1 another go, since dropping it in 2008 – Especially given it's a broadcaster that fans recognize. It's hard to forget that ITV had live F1 from 1997 after all.
Now, my thoughts are still kinda raw when it comes to all of this, but one thing is obvious to me… I'm gutted for the BBC F1 team and those who were there. They were a great team, and they were very entertaining. I still remember the dream team they assembled back in 2009, and some of the brilliant memories I hold with them. Jake Humphrey was a brilliant, energetic and charismatic anchor, and had perfect sidekicks in DC and Eddie Jordan.
Their time filling in Canada 2011 was incredible broadcasting for an HOUR, and the BBC's video packages always did such a brilliant job of capturing the human element of the sport, such as Eddie Jordan's season reviews, and that brilliant 2010 outro to the season with Alistair Griffin's "Just Drive", before Sky F1 drove it into the ground. In any case, I'm gutted the BBC never got a true and proper send off. That sucks.
Oh, and I still have an enormous crush on Lee McKenzie. That helps.
But in any case, despite the casualties that team took as Sky became the juggernaut it is now, they were still my go to broadcaster and enjoyed all their work, so its a real shame they're gone. I hope there isn't too many redundancies and that others can find more work.
So, "F1 on Four" then? Yikes. Now, I'm not going to be ultra-cynical about this. The thing with Channel 4 is this – They kind of have an image problem. They come across more as the edgy, risky, controversial broadcaster and the home of Big Brother: Series 46. They've only really broadcasted more niche sports such as horse racing, and their new initiative of the Paralympics. And to be fair, that gave us "The Last Leg", which is a magnificent programme, so that gives me hope…
…But then I remember what happened when they showed the 2011 World Championships in Athletics in Daegu, and just how cringe-worthy it was with Ortis Deley as a host. It was bad. So bad he was yanked off half way through the competition. Michael Johnson was there and it looked like he wanted to strangle him. And of course, who can forget: "Jessica Ennis. Goodnight.":
Sure, I'm nervous, but if there's one broadcaster that will try to do something different, and take the sport in a new direction in how it's shown, it's Channel 4. And to be honest, I've always said that F1 needs to embrace the new generation of younger fans and be more appealing to the 18-34 demographic, because F1 still has this whiff of the "old man" sport about it, which was why I loved it when BBC had Jake as an anchor, because he was younger and more energetic about the old thing, as opposed to Sky, which is basically Simon Lazenby and the old boys club.
So, I remain cautiously optimistic about the whole thing. Channel 4 and sport has had its ups and downs, and they've been wanting F1 coverage since 2011, so they've always had the motivation and the intent. Here's their chance. I hope it delivers, because this is a massive opportunity for them, and I think the potential is massive.[/fusion_builder_column][/fusion_builder_row][/fusion_builder_container]