"The winds of change are blowing in Woking again."
Ah, McLaren. A team that's fallen upon some hard times in recent years. After having a ridiculously fast, but ultimately unreliable car in 2012, McLaren were in the middle of a serious changing of the guard.
While old director Ron Dennis was away, Martin Whitmarsh came out to play and for McLaren, the winds of change were blowing. After 6 seasons, a World Championship and 21 wins under his belt, Lewis Hamilton had decided to leave the comfort zone of the McLaren family that raised him, and departed for pastures new at Mercedes. McLaren then jumped at the chance of signing Sergio Perez from Sauber for 2013, the Mexican hotshot who podiumed on 3 occasions with them.
Then Whitmarsh then decided to change the fundamental style of the car for 2013, instead of going with an adapted 2012 car, that was already proven to be pretty much at the top. That's when everything went pear-shaped. According to McLaren staple Jenson Button, by the time January testing rolled around, he claimed the team was 1.5 to 2 seconds a lap slower than their rivals. The penny had dropped. McLaren, had suddenly become a midfield team.
Their streak of 60+ points finishes stopped in Canada. The team failed to get on the podium the whole season. Sergio Perez was rather embarrassingly cut after just one season, after being out-pointed by his World Champion teammate nearly two to one. The season, ultimately forced Ron Dennis back into the fold, and cost Whitmarsh his job, after 26 years with the Woking factory.
The team gambled on 20-year old academy rookie Kevin Magnussen, and he came through nicely, scoring an incredible 2nd place finish in his very first drive. And while Jenson Button has been his usual awesome self this season, McLaren are still fighting for Force India for 5th in the Constructors, and the title of "Best of the Midfield runners".
[fusion_builder_container hundred_percent="yes" overflow="visible"][fusion_builder_row][fusion_builder_column type="1_1″ background_position="left top" background_color="" border_size="" border_color="" border_style="solid" spacing="yes" background_image="" background_repeat="no-repeat" padding="" margin_top="0px" margin_bottom="0px" class="" id="" animation_type="" animation_speed="0.3″ animation_direction="left" hide_on_mobile="no" center_content="no" min_height="none"][fusion_imageframe lightbox="no" style="bottomshadow" bordercolor="" bordersize="0px" stylecolor="" align="left" animation_type="fade" animation_direction="right" animation_speed="1″]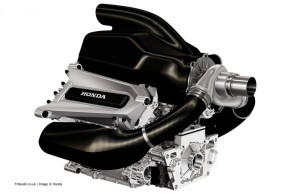 [/fusion_imageframe]And now, McLaren are going to dramatically change again next season, a new partnership with Honda awaits, and with it, a potentially massive coup. The return of Double World Champion, Fernando Alonso is heavily rumoured, after 5 unsuccessful seasons at Ferrari. But it's this move that all of a sudden, has put McLaren in a bit of a dilemma. Do you let Jenson go, or do you end the Kevin Magnussen experiment early? This is the awful decision that McLaren now has to make, and to carve out the plan of attack for the next few years.
So, do you roll with the best possible team, in Jenson and Fernando? As I mentioned earlier, Jenson Button is having another very solid season. I know a lot of people think Nando' is the guy who often gets the best out of cars that aren't the most competitive, but Jenson is doing a superb job in the McLaren right now. Given how that car is barely Top 5 in the field, I don't think he could do much better if he tried. On merit alone, he undoubtedly deserves to be in the field next year. He's done 5 years with McLaren, is a great team leader, and has no problem stepping back and supporting the team if necessary, like he was willing to with Lewis Hamilton's 2012 title campaign. Jenson being a great team player as well as fast in his own right is a great asset in its own right, and someone Fernando won't have to suck the life out of like he did with Felipe Massa at Ferrari!
But you have to also consider the age factor. Jenson and Fernando are two of the oldest guys in the field, who are 33 and 34 respectively. You're in a situation where, you KNOW you're limited for time in the medium to long term. Just how many good seasons do they both have left? On top of that, you have to double-dip for replacements and that carries double the risk. And if the Honda deal doesn't work out, how do you attract decent names?
Then, you have the Kevin Magnussen problem. K-Mag has done a pretty darn good time this season, already scoring more than Sergio Perez did last year at McLaren, and of course, has that feather in the cap of scoring McLaren's best result this season, a 2nd on his debut. On top of that, he's out-qualified Jenson over the course of the season, and has shown he's now afraid of getting stuck in either, despite the occasional penalty for driver etiquette, something he'll only naturally improve as he gets older. We forget he IS still a 22-year old rookie.
[fusion_imageframe lightbox="no" style="bottomshadow" bordercolor="" bordersize="0px" stylecolor="" align="left" animation_type="fade" animation_direction="right" animation_speed="1″]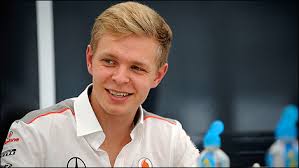 [/fusion_imageframe]So in my eyes at least, Kevin has proved he more than belongs. So do you end that and drop him for Alonso, when you have no idea what kind of potential he has? Surely at this point, McLaren have invested WAY too much into Magnussen to suddenly let him go. Remember, this is the guy who they thought was a bigger asset than Sergio Perez.
And this is the exact mess that McLaren now have themselves in. The experienced, versatile, team leader that's stuck through with them thick and thin, is probably going to be muscled out. And that's a shame, because Alonso is only marginally better than Button, and is like I said, 33 years old, similar in age, and probably isn't the long term plan.
But another factor many aren't taking into account is this – McLaren haven't had a title sponsor this season, and have struggled for sponsorship in general. Fernando Alonso is one of the most beloved, respected, and well sponsored drivers in the field, and if he can bring some of those sponsors over, the team itself will automatically be in better shape in terms of generating money, alongside the Honda name.
Let's not forget though, with McLaren, switching to Honda power is an enormous gamble in itself. What many people are forgetting is that McLaren are leaving the best engine suppliers in the field in Mercedes, and switching to Honda, a team, obviously with an incredible history in F1, but are unproven at this level. And I'm not sure that's a good way to go, in an era where these engines have twice as many moving parts as their V8 predecessors, with the other suppliers having a 1-year headstart on them.
The blessing here for Honda is that they themselves can observe and engineer from what they've already seen of the current engine crop, develop off in the background, and obviously, aren't bound by the engine "freeze" on development until they enter the sport in March. Not to mention, Honda are really going to take this one seriously, as they plan to supply other teams in 2016. So essentially, Honda are treating this season like a job advert, with McLaren in the shop window as the guinea pig. The eyes of the paddock will be watching, especially those on Renault and Ferrari engines further down. Competition will be fierce.
The winds of change are blowing through Woking again. Their road car department is flourishing again, but their F1 team is struggling as a result. The last time they finished outside the Top 4 in a Championship for two straight seasons, was 1981. They've never really recovered after life post-Hamilton, and now, they're moving away from Mercedes altogether. This is an important turning point for McLaren, because how they prepare themselves now, could get them back to the top where they belong, or continuing their downward spiral into obscurity.[/fusion_builder_column][/fusion_builder_row][/fusion_builder_container]