Hi gang, Dre here, and it's time to crack open the Inbox for another round of your Ask Dre questions from around the world of Motorsport. F1, IndyCar and MotoGP all get a look-in here, including Alpine, Augusto Fernandez, and the F1 Superlicense. Let's get into it!
"Do you think it will be possible for marc to compete in all 5 races left, or should we expect him to sit one out? Everything I heard makes me think he plans to sit one out." – @LegendSlayer98
I hate to have such a boring answer here, but we just don't know. This is uncharted territory, even after how seemingly well Japan went. At this point, there's nothing for Marquez to rest for. His bone is 100% healed. What the rest of this season will be about for Marquez will be getting the muscle memory and the strength back in his arm. It's easy to forget that because of the pain of his humerus being rotated 34 degrees last year, he was in constant pain and had to change his usual riding style to compensate. That's why Japan was so promising. It was because he could ride the bike his way and not be in pain in the aftermath. That's the first time that's happened for Marc since the end of 2019.
Obviously, we'll have to see. One more impact on that arm could be curtains. This is an incredibly intense part of the schedule and I know he couldn't do massively long runs all day in practice in qualifying. I think there's still a better than 0% chance he could skip one of these. But ultimately, we're all guessing on this one. On the other end of the coin…
Will Marquez win a race this year and is Pecco's crash the nail in the coffin? – Brandon Dawe
Let's get the easy one out of the way – His crash at Motegi wasn't a deal breaker. In fact, it was probably the least punished DNF of MotoGP's 2022 season. Fabio Quartararo only managed 8th and Aleix Espargaro didn't score at all. That crash was only worth… maybe minus seven points. If you're going to go for a hail mary pass and fail… this was probably the one to do it. Definitely NOT worth it, but hey ho.
As for Marquez winning – He's got a couple of chances. I think Philip Island traditionally is such an equalising round that the Honda might actually be competitive around there, and Marquez has always gone well there. Also, if it rains anywhere else on the calendar, given his confidence and the lack of pressure on his arm in wetter conditions, could also open that door. I think it's a long shot, especially given the backwards state of the sport's regulations. But hey, doubt Marc at your peril. He has a knack for surprising people.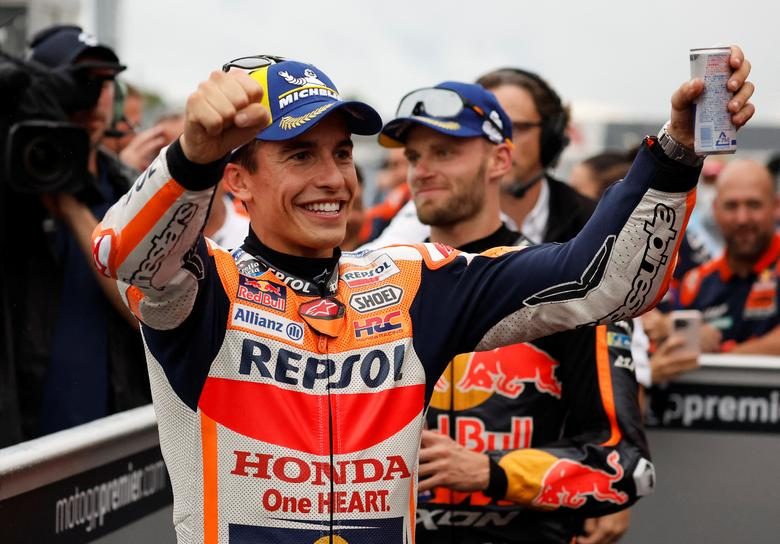 "Is the FIA super licence points system working, its blocking good drivers who come outside of FIA Sanctioned events ie Colton Herta" – Joseph Hudson
For the most part, yes, I think it is working. You look at the state of the F1 grid right now, it's as healthy as it's ever been, and the younger drivers are in at all levels of the sport. Charles Leclerc and George Russell are Top 5 drivers in the sport. Norris is just outside that and has been excellent for 2 years now. Gasly's had better seasons than this year but he's been an exceptional midfielder prior. Albon got a bit too much too soon but he's proving he belongs with a solid season for Williams. If anything, the system has worked a bit too well with Yuki Tsunoda, Zhou Gunayu and Mick Schumacher having to live up to the standards of those who are now the backbone of F1 and could be for the next decade.
The sport isn't actively blocking Colton Herta from getting into F1. If his results were just a little bit better, none of this would have been an issue. We've had even better drivers like Josef Newgarden and Alex Palou completely passed over when team bosses have run through talent like crazy. The opportunity has been there. So no. I don't think the sport is stopping IndyCar's drivers from coming over and trying to get in. I think the question we should be asking here is, "Why aren't F1 teams considering IndyCar drivers?"
Two similar questions on Alpine's academy from Conor and Sammy Mexim: "Do you think Alpine will follow through with the disbandment of their academy or is it just something said out of frustration more than substance?" and "Do you think Renault's bosses would be okay with Alpine's academy being shut down if they kept a consistent 4th in the constructors, or to phrase it another way – F1 prize money versus junior driver sponsor/prize money, which pleases the boardroom more?"
Alpine's academy is a… head-scratcher. Going into 2022, they were probably a bit too good to promote Piastri. Yes, Fernando turned 40 that season and they'll always be an argument to move on because of age, but I totally get why you'd want to keep him on, he was one of the better drivers of 2021 (7th on my list).
But then when Piastri was basically told: "Well, maybe we can give you a ride in 2025", I can also understand why he'd want to piss off. Combine that with the shock of Alonso's departure for not giving the 41-year-old multiple years of commitment and Otmar got caught with his pants around his ankles for essentially not committing to… anything, really.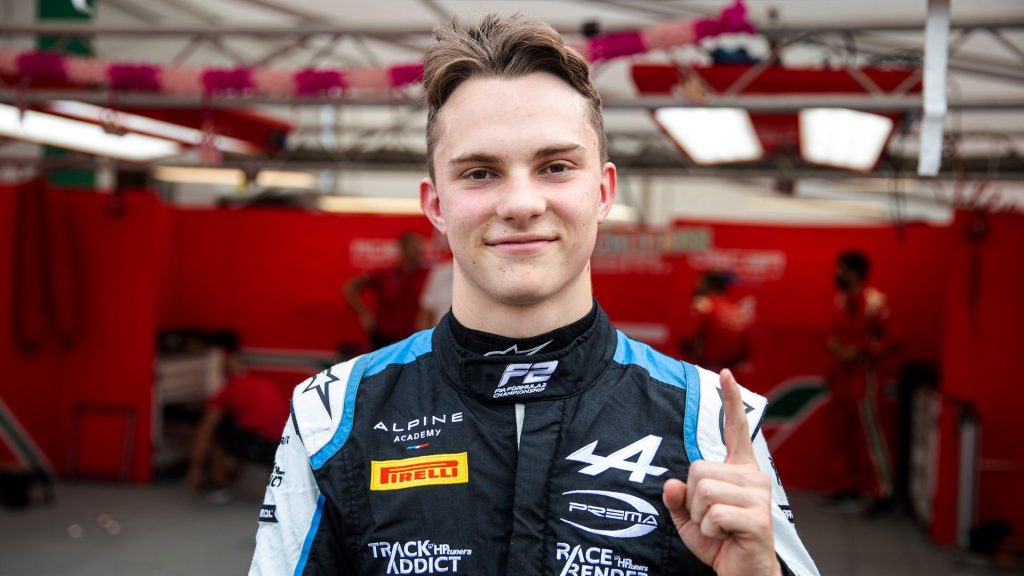 And Alpine has taken it about as well as that younger sibling you have who cries when they don't get that second portion of cake. The bitching from their camp has only exposed how badly they got exposed in all of this. I don't think they'll actually shut the academy down, it's in their best interest to keep talent from potentially being used against them. Let's be real here, that's the real reason these factories have "academies" because they're not useful for much else.
For what it's worth, 4th in the Championship is worth millions of dollars and worth way more than a functioning academy, which to be fair – Alpine has NEVER had. They already had a horrible reputation for hoarding youth talent and never promoting them. Piastri was going to face three years of loan deals before Alonso's departure. Last year they had Zhou Guanyu, Christian Lundgaard and Oscar Piastri last year and NONE of them ended up in one of their cars. They've largely been fine without them, but what this drama has done is the equivalent of smashing an egg against their own face.
"Do you think Augusto Fernandez will last more than one season on that GasGas or is he going to be booted for Acosta in 2024?" – Narendra Alief
Unless Fernandez is the second coming of Christ on a motorcycle, I'm not holding out much hope here. Pedro Acosta has a very good chance of winning the 2023 Moto2 title with Ai Ogura the only bonafide name you'd expect to challenge on paper unless maybe Izan Guevara or Sergio Garcia are quick learners.
If Acosta really does come through, what the heck does KTM do then? Pol Espargaro and Jack Miller are solid riders with proven track records. Brad Binder is a Top 6 rider in the sport right now… Augusto Fernandez has to make KTM's lives very difficult or else it's going to be hard seeing him as anything more than a placeholder. And given it's taken him this long to climb the Moto2 mountain, I have my doubts he'll be any better than Remy Gardner or Raul Fernandez were.
"Will a scholarship system ever be implemented in the FIA ladder?" – Daniel Monteiro
I don't think we're getting that anytime soon. A big part of Mohammed bin Sulayem's manifesto when he ran for FIA President was an aim to make the business profitable. The costs of the junior ladder are skyrocketing fast and are only set to get higher with the world's economic struggles. Do they recognise their current ladder as having a problem?
And if they did, how do they go about it? How much money do you put to one side? Where does it start? Karting? Regional F4? F3? There are a lot of complicated questions and I'm not sure there are many good answers.
What are the odds of Ferrari winning an F1 championship title before the new engine regulations arrive (2026)? and "How confident are you in a Mercedes come back next year?" – Daniel Monteiro
Pretty good. No, I'm serious. Look, I know this season will be remembered as the season with errors out the arse. But in any case, this was still a big leap forward for Ferrari this year.
Last year, they were a distant 3rd and only really had a couple of chances to win a race. This year they've already won four races and at one point had big leads in both Championships… then the mistakes came in.
They've got a lot of the structure in place to be winners. Charles Leclerc is an exceptional talent, the fastest driver in the sport for me on raw pace alone. Carlos Sainz has proven to be a solid #2 so far. The car is definitely quick at times. But everything I've mentioned in this paragraph has performed sub-optimally. Leclerc has made errors. So has Sainz. The car chews its tyres to death and its porpoising has gotten worse over the season. And that's before I've mentioned the… explosions.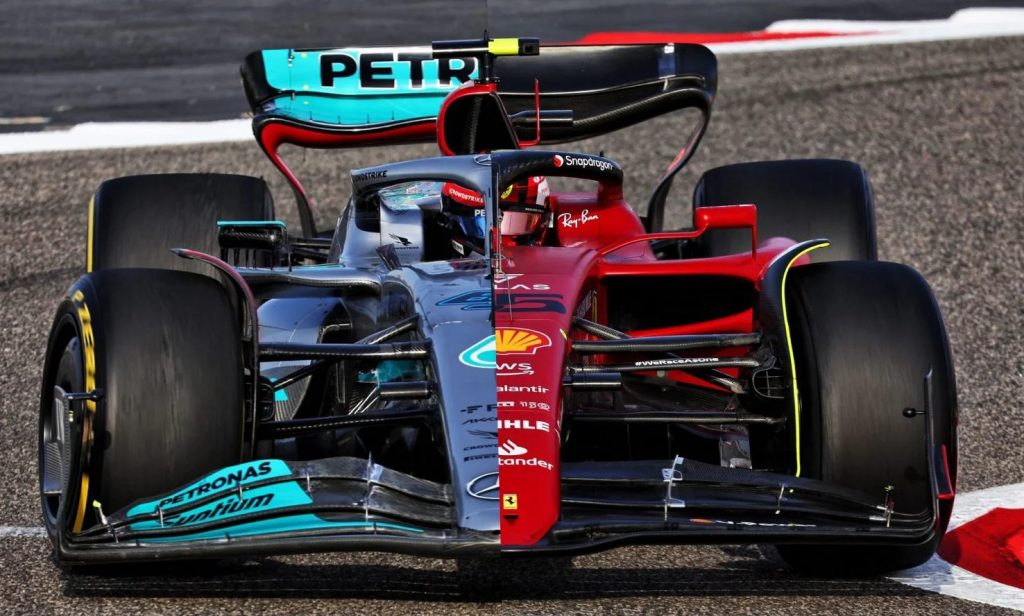 Everything from an operational standpoint has suffered, dragging this team down from a genuine contender to… genuine fight with Mercedes for 2nd. All while Red Bull drives off into the sunset. Very 2013 vibes.
If they can iron out a lot of these kinks, they definitely have something here. The problem is… this is Ferrari. When was the last time they earned the average fan's benefit of the doubt?
You could make similar claims about Mercedes. George Russell has proven to be a worthwhile gamble, being 10-6 up in races and 8-8 Qualifying so far this season with Lewis Hamilton, arguably the greatest ever. Their car is reliable. And despite the bad start by their standards, by mitigating errors and driving really well, they're giving Ferrari something to think about.
This is a really long-winded way of saying "I don't know", but I'll be fascinated to see what their 2023 contender looks like because, unlike Ferrari, Mercedes is one of the best in the business now for good reason.
And finally, in non-Motorsport question time: "Who's your T20 WC winner? Australia on home turf going to be too much to stop?" – Marcus Hoare
This is a tricky one. The bookies think it's going to be a really tight three-horse race between Australia, India and England. I mostly agree, but wouldn't rule out Pakistan either, who were one Marcus Stoinis overhead boundary away from quite possibly beating the eventual Champions.
Here's how I stack it up:
England – Probably the strongest batting line-up on paper. And this is in spite of losing Jonny Bairstow via a freak golf accident. Their batting strength in depth is ludicrous. Buttler, Hales, Ali, Livingstone, Malan, etc. Harry Brook has played himself into starting role contention, having balled out in Karachi. They could bat down to #8 quite comfortably if Liam Dawson comes in on standby or Sam Curran's an emergency batting option.
Having Chris Woakes and Mark Wood back in the squad in time is also a huge win for England… but I do worry about their death bowling. Chris Jordan always seems like he's one bad ball away from a meltdown, and Woakes was no better last year. Wood being your 95mph enforcer is a great tool, but this unit doesn't inspire me with confidence. Reece Topley's probably their #1 quick. Is that enough?
India – India is intriguing. Incredible bowling depth. Shami, Bumrah, Kumar and probably Mohammed Siraj. If Hardik Pandya stays healthy, they could have five frontline quicks, and I've not even mentioned Ashwin and Chahal.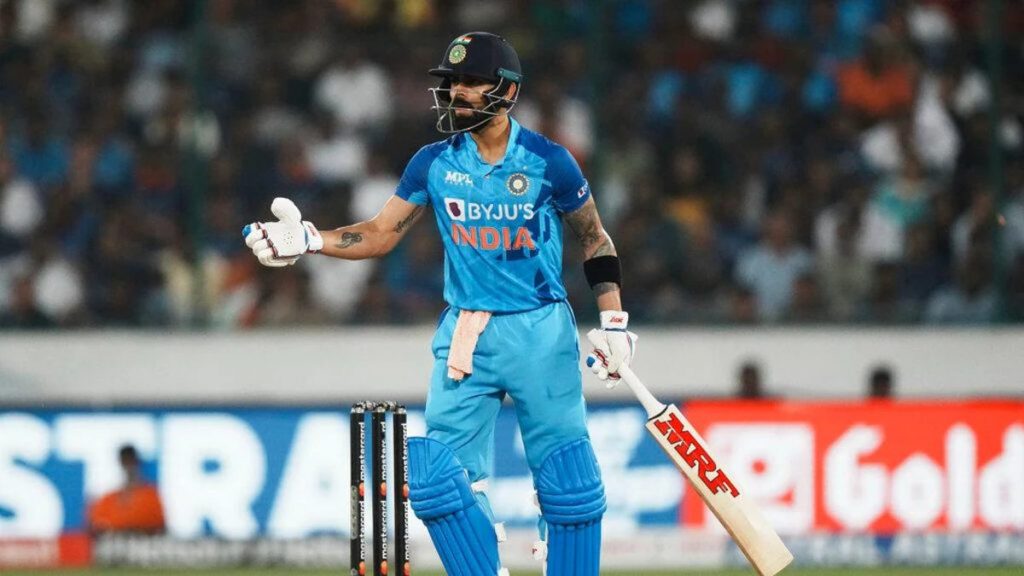 But their batting is going to be interesting. The talent is immense. But it seems to me that this team doesn't know what it wants to be. I think they've got too many anchors. Rahul, Sharma, and Kohli might be a tad too conservative. I love Rishabh Pant but he seemingly doesn't translate his full potential into T20 Internationals. Which is frustrating when Suryakumar Yadav is right there, striking at nearly 160. He, Hardik Pandya coming off his IPL winning season and Dinesh Karthik's career resurgence could play key roles in the middle order. It's no coincidence they've shuffled their top order soo much to try and find the magic formula. If they can crack it, they win. And it only helps Virat Kohli seems to have found some form at the right time…
Australia – Can't ever rule out the Aussies as reigning Champions on home soil. This could be their "Last Dance" for their current core with Aaron Finch retiring from the yellow jersey at the end of the tournament. I do wonder though with his skills in decline, he may be holding these guys back a bit.
But besides that, the Aussies have got a lot of key areas ticked. David Warner has regressed, but only from being "incredible" to "very good". This team screams "X-Factors". Most of us know Glenn Maxwell is an otherworldly threat at all times. Tim David has been a T20 revelation for the last few years and is finally getting an extended run. Matthew Wade was huge as a #7 late in the last world cup, as did Mitchell Marsh. And if anything, they may regret not taking Cameron Green, who's been great as an opening batter in the India series. And did we mention the Hydra dragon of Cummins, Hazelwood and Starc? Factor in home soil and I think this team has the biggest overall "upside".
…My heart says India, my head says the Aussies surprise and retain. Pakistan gets the dark horse treatment because Mohammed Rizwan can't stop scoring runs. What do you reckon cricket heads? Let me know. See you next month.