"Live, on ESPN?"
Here's something I can't believe I'm typing. It must be hard being Jorge Lorenzo. No, seriously. In a sport where you can be a five-time World Champion, and yet you get boo'ed for any great achievement, still play second fiddle to Valentino Rossi in the column inches, and anything left over goes into Marc Marquez continuing to be a phenom. The reigning champ's been kicked to the kerb by the sport he's been a top player in for six years now.
And now, for the first time in his MotoGP career, we're seriously entertaining the possibility that Jorge Lorenzo will leave the Yamaha Factory team he's made his own, and move to pastures new, the scarlet red of Ducati. And if you ask the right people, it's as good as nailed on.But Jorge, leaving the team he started his career with, won three world titles with, and over 30 top class victories? Seems almost unthinkable.
But how did we get to this stage? And what about the other side is so appealing? I'm having the same thought process I had when LeBron James announced to the world that he was taking his talents to South Beach.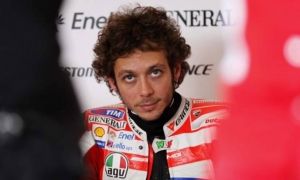 MotoGP commentator and journalist Julian Ryder made some brilliant observations about the contrasting lifestyles between the Yamaha boys. Rossi with a private 'copter and entourage, Lorenzo by himself on a chartered plane and eating by himself in the cafeteria, like he's just hacked Nick Young's phone.
The contrast is telling, and a microcosm of the sport today. He hasn't won a World Title in nearly seven years, but this is still Valentino's sport, even more so after the "kick" in Sepang and the subsequent "tin foil" hat nature of his character, and many of his fans. Being the overly charismatic showman has never been Jorge Lorenzo's game.
He wasn't put on a bike to entertain, he was put on a bike to win. And Jorge himself, more and more in recent times, has lashed out in celebrations and statements, a clear sign of his frustration given his status in a sport that if you saw the discussion regarding Valentino, is still stuck in 2009. Who can forget the "shark" in Aragon, and the "silencer" at the season opener just three weeks ago? Jorge is as intense and as passionate a competitor as I've ever seen in Motorsport. Gentle, but determined and fierce when the visor goes down.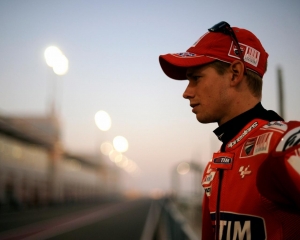 It wouldn't be a stretch to say that Jorge might just need a greater challenge to stay motivated – Beyond all the motivational tweets he proclaims. Valentino did it in 2004, jumping from Honda to Yamaha, knocking off Sete Gibernau to become a then, a 6-time Champion. Of course, of greats have gone on to achieve this – Stoner, Lawson and Agostini to name a few.
Of course, Vale being up to his usual mind games, has very much changed his tune. From being motivated by Jorge being the yardstick in 2014, to now, pressuring the size of the Spaniard's balls as he godes him to leave and follow his footsteps, a move that could very easily clear the way for the 10th title Vale himself so desperately craves – Given the M1 is the best all-round package in the field.
There's also the money too. Now I know MotoGP financial details might as well be kept in Fort Knox, but if the rumours are true that it could be anywhere from $11-20m a year, that alone could be incentive enough, if Jorge is that way inclined. As much as it's easy to be cynical, I can't blame any athlete for going after the cash. If you're a professional athlete, outside of a less physically demanding sport, you may only get a 15-20 year window for your career, so I say, get money, holla back.
So, when you combine the nature of being in Rossi's shadow despite his ridiculous achievements, (Only the 3rd rider in history with 5 World Titles, 60 wins and 60 poles), the promise of money, a team built around him (again), and a chance to cement your legacy, you think this was nailed on, right?
But there's the other side of the coin. There's no getting around this – Ducati haven't won a race since 2010. They've been the consistent third wheel Factory in MotoGP since 2007. They gave Casey Stoner a rocket ship that he was able to master when he joined in 2007, but the field caught up, and his greatness was diminished year by year before departing for Honda in 2011.
[fusion_builder_container hundred_percent="yes" overflow="visible"][fusion_builder_row][fusion_builder_column type="1_1″ background_position="left top" background_color="" border_size="" border_color="" border_style="solid" spacing="yes" background_image="" background_repeat="no-repeat" padding="" margin_top="0px" margin_bottom="0px" class="" id="" animation_type="" animation_speed="0.3″ animation_direction="left" hide_on_mobile="no" center_content="no" min_height="none"][fusion_counters_box columns="4″ color="#dd3333″ title_size="" icon_size="" body_color="" body_size="" border_color="#000000″ animation_offset="" class="" id=""]
[fusion_counter_box value="232″ delimiter="" unit="" unit_pos="suffix" icon="" direction="up"]Races[/fusion_counter_box]
[fusion_counter_box value="61″ delimiter="" unit="" unit_pos="suffix" icon="" direction="up"]Wins[/fusion_counter_box]
[fusion_counter_box value="61″ delimiter="" unit="" unit_pos="suffix" icon="" direction="up"]Pole Positions[/fusion_counter_box]
[fusion_counter_box value="5″ delimiter="" unit="" unit_pos="suffix" icon="" direction="up"]World Titles[/fusion_counter_box]
[/fusion_counters_box]
And it's not for lack of trying on a rider standpoint either. The team history since has been littered with World Champions, from Casey Stoner, Nicky Hayden, Loris Capirossi, and of course, Valentino Rossi himself – All notches on a bedpost of mediocrity as only the Aussie was ever able to get the maximum out of the package.
Things are different now. Gigi Dall'igna has assembled a heck of a new team, and has an incredible amount of resources. And as we've seen so far, the bike is friggin' quick, especially in a straight line, and on its day, competitive enough to challenge at the very top. And while the team has a pair of incredible riders in Andrea Dovizioso and Andrea Iannone, I suspect Ducati want to eliminate the possibility that the issue in the team could be the riders.
And when you've got money to burn, why not try to hook in one of the aliens? Of the two or three left, Lorenzo probably has the greatest possibility of leaving, and it could bridge the gap in the Ducati package right now. Paraphrasing from the movie "Rush" – You're never going to win a World Title with Dovi, you may just win one, with Jorge Lorenzo. I'd still personally make the argument that going young again with Maverick might be the way to go, but I digress.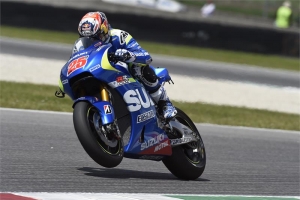 Furthermore, you have the tricky conundrum of what you're leaving behind. If the Ducati isn't good enough, then what? Lorenzo is 29 this year, in his prime.
Marc Marquez is going to be Honda's franchise piece for the rest of the decade at least. You clear the path for Valentino on the M1 to potentially win one more time there, given his late career resurgence.
And with Maverick Vinales and Alex Rins knocking on the door of big promotions, aliens that could be locked into a big factory as a power play for the future – Lorenzo may be 31-32 at the end of his contract, and have literally nowhere to go. It wouldn't be inconceivable that Yamaha's team by the end of 2018, could be Maverick Vinales and Alex Rins. A team could you build a foundation on for 10-15 years.
Told you – This isn't a straightforward decision. It's anything but, and I don't believe it's anywhere near as clean cut as the press want to tell us.
Jorge Lorenzo has a massive opportunity here. He's already one of the greatest riders ever, Top 10 all-time without question. This is essentially, opening Pandora's box. This could be the decision that thrusts into GOAT discussions, or the move that lets the tide roll-in for half a dozen others to enhance theirs, like asking what would happen if Michael Jordan didn't win all those Championships in the 90's, and the other legends who missed out as a result, like Patrick Ewing, Charles Barkley, Karl Malone and John Stockton.
In any case, I wish Jorge the best, in whatever he decides to do. In a series dominated by the earring rocking Italian grump, we need him as the passionate foil – As said before here,, a true Lex Luthor figure where Batman and Superman co-exist. I just hope that he makes the right choice, because the butterfly effect, could have dramatic effects for the entire sport.[/fusion_builder_column][/fusion_builder_row][/fusion_builder_container]