July 28th, 2019. It's the closing moments of Round 5 of Motorcycling's Endurance World Championship. But you might know it better as the Suzuka 8 Hours.
This wasn't just any Suzuka 8 Hours though. In one of the greatest versions of the race ever seen, Team Kawasaki are leading with less than 10 minutes left. And the Japanese Manufacturer has put together an all-star team of amazing talent.
Jonathan Rea, it's greatest World Superbike Champion, enroute to his 5th of 6 eventual titles. Leon Haslam, 2018 British Superbike Champion, dominant in one of BSB's greatest era for talent. And Toprak Razgatlıoğlu, fresh off a breakthrough second season in World Superbikes. In fact, his first win in the top flight would come just two months later in France. 
Kawasaki won the race after a controversial finish involving a late crash and the "countback" rule. But it was a tight, hectic race, with heavy rain throughout. As a result, given it was Toprak's first attempt at Suzuka, he wasn't used at all across the 8 hours as the more experienced Rea and Haslam carried the team to glory. This, *allegedly* is what setup the fall out between Toprak, his management and Kawasaki, because at the end of the season, Toprak left them for Yamaha.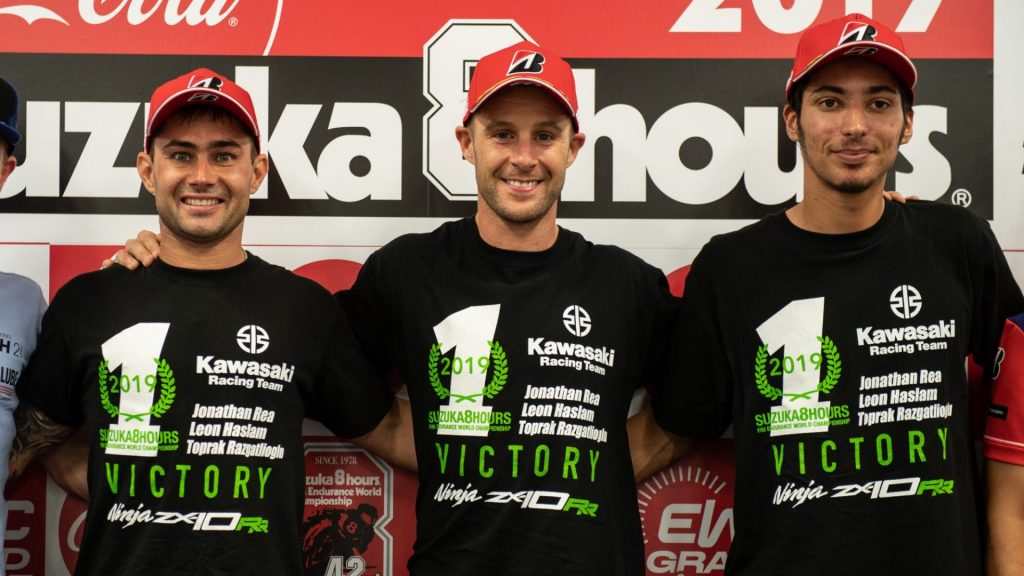 Just two years later, Toprak did what many thought might be unthinkable – He ended Jonathan Rea's six-year reign of terror to become 2021 World Superbike Champion. And now there's rumours swirling that he might be trying to make a switch to MotoGP in 2023.
You'd think this would be straight forward right? The rare case of a World Superbike talent being scouted for greater things AND still in his Mid 20's should be a no-brainer given Dorna now runs both shows, and MotoGP is the big fish. But then you remember who Toprak's manager is. His name is Kenan Sofuoğlu. Yes, that Kenan.
Kenan Sofuoğlu was a five-time World Supersport Champion. He tried cracking the bigger classes at points during his career in Moto2 and the premier class of World Superbikes, but he was never able to convert his clear talent into bigger machinery. But he was still highly revered back home, and has become somewhat of an influential manager in Turkish bike racing, working with Toprak, as well as the Öncü brothers (Can and Denis). He's done a lot of the talking on Toprak's behalf regarding his future, and his comments on January 7th to German publication Speedweek which is what got me thinking:
"I've already talked to Yamaha about it, they have great interest in Toprak for MotoGP in the future. But one thing is very clear: This is only possible if Toprak continues to win races in the 2022 Superbike World Championship. When Yamaha makes us an offer for the factory team, we'll think about it. And only then. It's not that we dream of MotoGP, Yamaha knows that too. We won't be racing for a B team either, but only for the works team. Even if Yamaha offers us a place in the works team, I'm not sure. I will be very careful with Toprak's career. I don't want to make a mistake and thereby destroy his good feeling. He's really enjoying racing at the moment, I don't want to ruin that. "Razlan Razali (team boss of Yamaha's customer team) has already asked us several times about the next season, but we are not interested. I made it clear to him that we would only consider the works team." – Kenan Sofuoğlu
Look, Kenan is dead set in his thinking. Because for Kenan, it worked. He's bragged in the past that he made more money in endorsements than even Jonathan Rea did by being the big fish in a relatively small pond, and Turkey's first motorcycle star. So much so, he's literally a part of Turkish Prime Minister Recep Erdogan's parliament. Kenan's a genuine superstar back home. Toprak's already cited Kenan as his hero in bike racing. So he's going to listen.
BUT Y I K E S. Kenan's quote worries me here. I fear he might be projecting his own career onto his star client and friend, and I wonder if his thinking is going to apply in the same way for Toprak, because there are some major differences.
First of all, Toprak might actually be a more talented rider than Kenan ever was. Beating Jonathan Rea to a World Superbike title is like trying to play a Dark Souls game without healing. For someone on his talent level, WSBK might be selling Toprak short. They've (almost) never gotten a fair shake in terms of their relative talent, and offers that may or may not come. Tom Sykes did when he was Champion, but was only prepared to do it for a factory seat. Understandable. Loris Baz and Eugene Laverty moved over, but were both stuck in "Claiming Rules" hell. James Toseland could never command anything more than a satellite seat either.
If you wanna go back a bit further, Neil Hodgson made the switch and described it as a nightmare with a broke satellite Ducati team. Jonathan Rea won six consecutive titles and became the series' greatest rider ever and a serious offer never landed. He'd know about missing out, Jonny was 4th in Livio Suppo's pecking order at Repsol Honda when the latter had Marc Marquez (Still in Moto2), Dani Pedrosa and Casey Stoner to micro-manage a decade ago. 
Toprak is definitely good enough for consideration in Yamaha's MotoGP ranks. But if Kenan's projecting is true, you're asking him to be so good, you're dropping one of either Fabio Quartararo or Franky Morbidelli for him. And that just isn't realistic when Yamaha has the reigning World Champion, and 2020's Runner-Up, finally at 100% health again.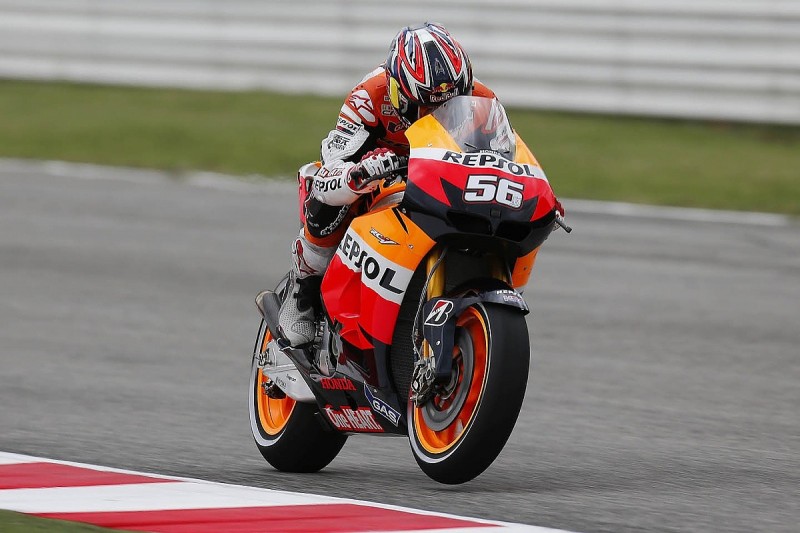 Furthermore, the artists formerly known as Petronas essentially built the factory teams current house. They arguably were MotoGP's best team in 2020. Using the previous years Yamaha. It's a bold strategy to brush off one of the few team bosses more receptive to taking a more open-minded approach to talent. Fabio Quartararo had 1 win at Moto2 level before coming up. He was a punt. A very successful one, but a punt nonetheless.
Another problem is, Yamaha's eyes might already be looking elsewhere. In 2021, they had the briefcase with the £450,000 required to buy KTM's Raul Fernandez out of his current contract. It forced KTM to activate their MotoGP clause and bump up Raul for 2022, even if allegedly, he didn't seem too happy about it.  
For those unaware, Fernandez won seven races in Moto2 as a 21 year old rookie, finishing 2nd in the Championship to his teammate, Remy Gardner. Those seven wins were a rookie record. If you're taking records away from Marc Marquez, you're probably a bit special. If I was Lin Jarvis, Fernandez is the name you're circling as the #1 young talent on the board as a future factory rider. Not Toprak, who's already 26 and racing in a series many just don't take as seriously.
And even if Yamaha were to take that gamble, there's no guarantee it holds up. Yamaha did exactly this 11 years ago when they brought up Ben Spies from World Superbikes. And while Spies hardly disgraced himself… his teammate was Jorge Lorenzo at the peak of his powers. He was always on the outside of the "aliens" looking in, and that was before injuries took his career prematurely. That might be the challenge Toprak could be looking at, and anything less than excellence could risk him being exposed at the very highest level.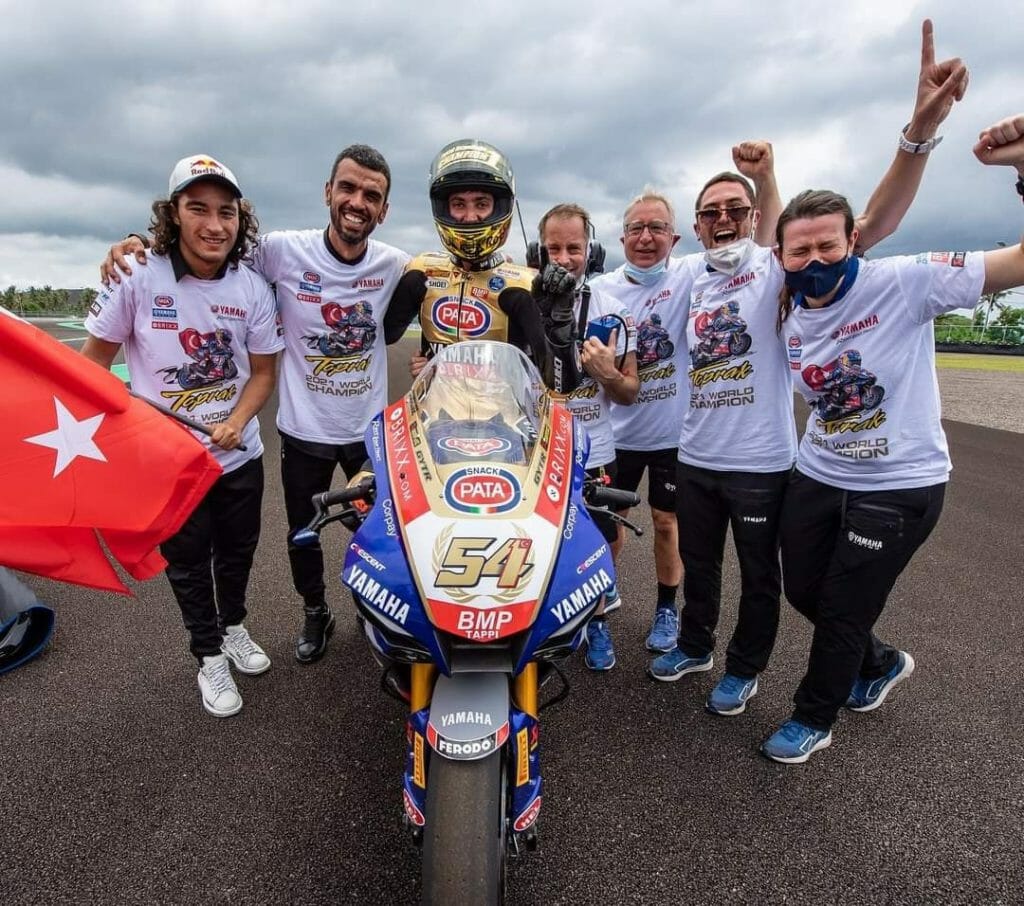 Now, I don't want to be an "arrogant MotoGP journo" sort of guy, crapping on the entire thing from a great height. I'm genuinely delighted Kenan is thinking of Toprak as the best thing since sliced bread. He should, he needs all the hype he can get. It's MotoGP's version of Paul Heyman hyping up Brock Lesnar in the WWE.
Ultimately, as a fan, I want Toprak's talent and charisma to be seen on as big a stage as possible. But I really fear that Kenan as his manager and mentor doesn't have his friend's best interests at heart. I fear that the combination of being content as the big fish at World Superbikes, alongside the missed opportunity of a rare MotoGP switch could be leaving a lot of high profile exposure that Kenan's clearly enjoying now, post-retirement. 
Toprak might have to start thinking for Toprak's sake, even if that means going against his hero. It may be a daunting thing to do, but in the grand scheme of bike racing at the moment, the asphalt is probably greener elsewhere.