Hey gang, Dre here again. As a New Year's Resolution to myself, I promised I'd be making more content in 2022. One of the ways I can do that, is doing more to answer your questions! So I put the word out on Twitter and Instagram that I'd be taking your questions on F1, IndyCar and MotoGP, as well as one from outside Motorsport, once a month throughout the year! So here's your chance to raid my brain on what's going on within two and four wheels. Oh and English cricket too, apparently.
"Which Indycar rookie do you see having the best season in 2022?" – Sammy Mexim
It's a heaped field. And I'm genuinely fascinated to see the clash of Europe vs the USA. Kyle Kirkwood is a phenom level talent in the US, winning just about everything you can on the "Road To Indy" junior ladder (We made an entire video special on it you can see here). But he's driving for Foyt, a team best described as… a mess. If there's one guy who might be the motivation for them to finally get their shit together, it's him.
David Malukas was runner-up against Kirkwood in Indy Lights last year and did run him close. It's worth a mention that that Dale Coyne are a very good team for up and comers, grooming Ed Jones, reigning Champion Alex Palou and Romain Grosjean in the last half decade. Devlin DeFrancesco is a great story but I don't like the fit with Andretti, a factory that still seems stretched running four cars, and who struggled a bit in Lights last year.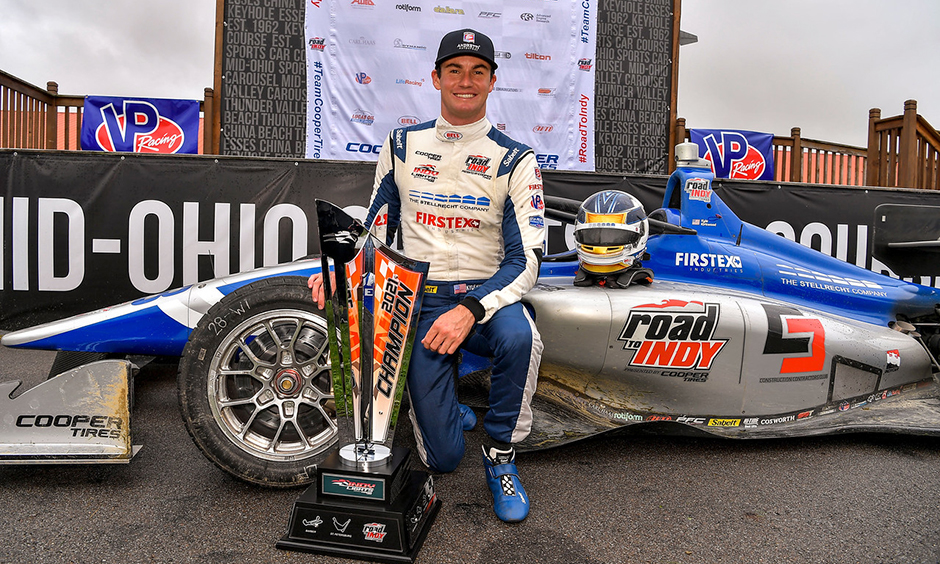 Then you have the Europeans. Christian Lundgaard did more with his stock in half an hour in an IndyCar at Indianapolis last year than anything he did in Formula 2 (And he was a highly touted prospect there). And he's joining a really solid team in Rahal Letterman Lanigan, but we don't know how they'll cope running three full-time cars for the first time in over a decade. I like Callum Illot but Juncos is a small team and it's going to be a challenge for him to compete.
On paper, it's hard for me to go away from Lundgaard, he's a superb blend of talent and with the best team on paper. But read on, as I do have a bold prediction further down…
"Do you think the value of lower F1 teams will grow to a point where potential teams would rather pay the entry fee? If so, when?" – @_Tamiyah
I doubt it. Paying that $200m entry fee almost certainly means you're starting from scratch. And that in itself takes an enormous amount of capital. It's exactly why new teams often are just old teams having their assets bought out. Because even a bankrupt team has some value there. Even Haas, F1's newest team, bought Marussia's old factory in Banbury. And as many know, Gene Haas is worth billions and had his actual business plan be: "We're prepared to lose $100m a year to make this work.". And so far… it largely hasn't.
If you're not in F1's Top 4 or so, you're probably looking to survive more than anything else. An increased value in the market doesn't mean much if you're struggling to pay the bills either way. And if you're struggling, it's probably better for the sport as a whole if someone buys you out, even at pennies for the dollar, rather than everything just shut down. So I'd be shocked if we're ever at the point where adding a $200m bill on top of all the startup costs is seen as the better option.
"Who will be in the Factory MotoGP lineup for Ducati in 2023?" – Kevin Walsh
Now this is a good question, because Ducati almost has too much of a good thing here. Francesco Bagnaia was superb at the end of 2021, so much so he might be the favourite for 2022 at the moment. Jack Miller was good. He wasn't amazing. But Ducati seems to love him in that camp, as far as all the reports I've read. But it is interesting that Miller was clearly meant to be the #1 going in, and he isn't now.
Then there's two more issues. Problem #1 is that Ducati always gets lured in by big free agents (They swung and missed on Alex Rins and Maverick Vinales not long ago). This is with Fabio Quartararo and Joan Mir already openly teasing testing the market. Problem number 2 is that Jorge Martin is in their own camp already and looks REALLY good. Like, potential title contender good. Is that enough to justify sacking Miller off for? I don't know.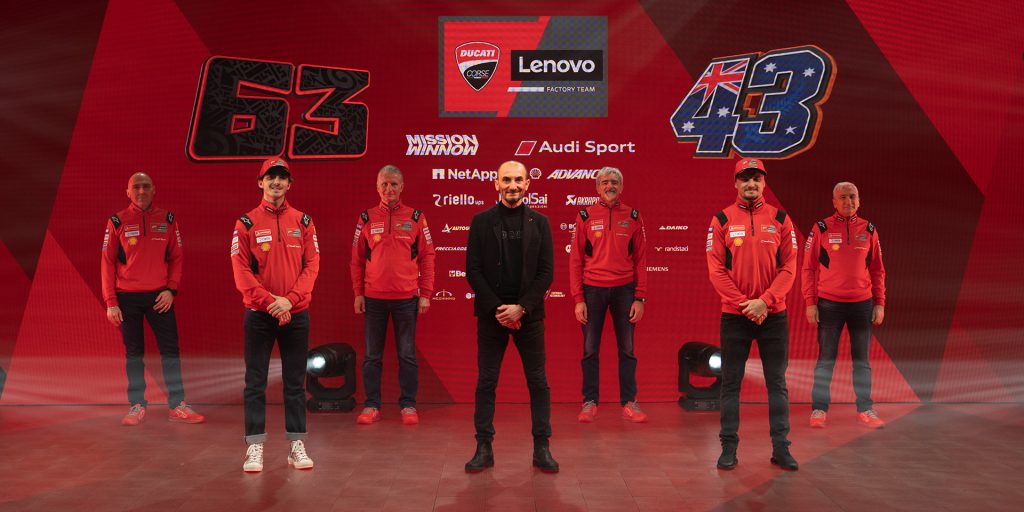 I think Yamaha are too stubborn to make big changes, and Ducati will absolutely pay eight figures a year to have the two best under 25 riders in the world. Ducati also having the best all-round bike in the field is a huge plus. They love going "best team available" and I can see that happening. Sorry Jorge and Jack, but I think Pecco and El Diablo are their "2023 Dream Team" lineup.
"Who do you think is going to dominate MotoGP?" – Aseye
Honestly, I think unless Marc Marquez gains a second wind (Which is still a decent possibility), I don't think anyone's dominating this sport again for a while. I LOVE how delicately balanced MotoGP is at the moment. It wouldn't surprise me at all if we get something like Pokemon's "Elite Four" in 2022. Francesco Bagnaia at Ducati, Fabio Quartararo at Yamaha, Joan Mir at Suzuki, and Marc Marquez at Honda, who thankfully IS making progress on that eye injury.
They're the four best riders in the world right now, and they're all on different machinery that excels in different areas. Mir has the buttery smooth Suzuki that turns on a sixpence. Ducati has a 225mph nuke, with the one rider that can seemingly overcome its turning issues. Fabio has mastered the M1 like no-one else has since Lorenzo. Apex cornering speeds out the ass. And Marquez… can ride just about anything beyond its limit. And the middle class of the sport like Binder, Zarco, Miller, Martin, Rins… are all good enough to win.
I'm more hyped for MotoGP than anything else in 2022 BECAUSE I don't think anyone's going to dominate. It's wonderful.
"Do you think Dorna has too much power in the Moto series?" – Alexander Pitt
I don't think so. Look, it took a LOT of work from Dorna to make MotoGP what it is today. It was second to World Superbikes in the late 90's. They lucked into the most golden of nuggets in Valentino Rossi. And it was his influence that put the series on the map, which made World Superbike greats like Bayliss, Hodgson, Toseland and Edwards defect. He inspired the series to be better when the global recession struck, and survived even after Kawasaki and Suzuki quit. And since then they've cut costs where it mattered, backed up the customer teams to the point where they can challenge for wins, and now have the two most relevant biking series in the world under its roof. MotoGP for prototypes, and World Superbikes for road relevance.
I'd love there to be competition as much as the next guy, it brings out the best in people. But honestly, I really like the state of bike racing at the highest level at the moment.
"Sebastian Vettel's strongest season? 2011 or 2013?" – @NatLou
Oooh, tough one Nat. Both stand out in different ways for me. 2011 is one of the most ridiculous seasons ever, and no-one talks about it that way. In 2011, Vettel finished off the podium twice. All season. And one of them was a puncture that broke his car in Abu Dhabi. He won 11 times. Had 15 Pole Positions in a season, an all-time record. Lead the most laps of anyone ever, 739. It's still the record holder for the most points per round in a season since we went to the 25-18-15 system in 2010 (20.6).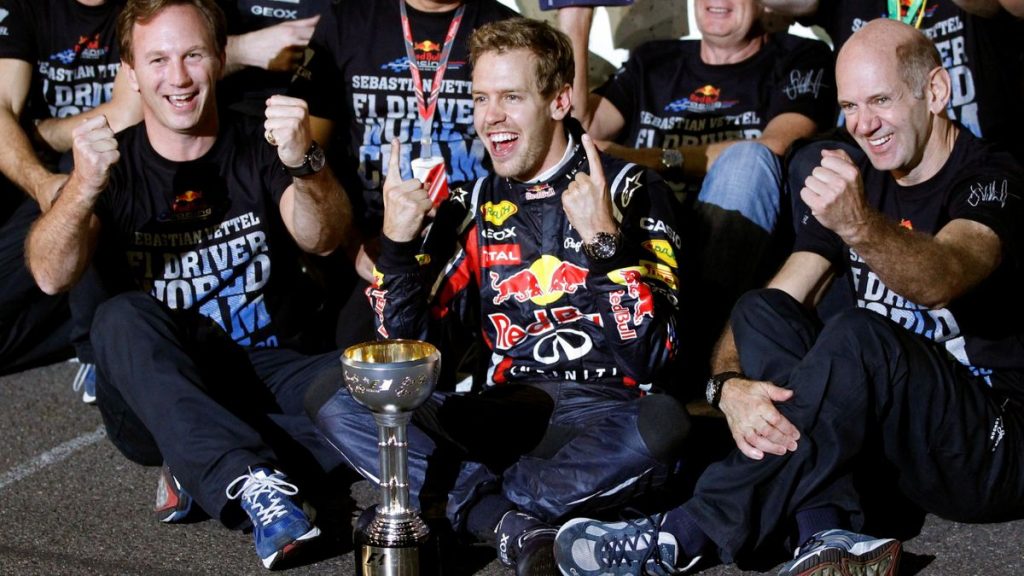 2013 hits a little differently. A 13 win season is somewhat fathomable with Hamilton averaging 10-11 a year nowadays. He was actively chasing down the fastest laps, he had 7 of those. 9 Poles. But we will all remember it was the 9 race win streak. I know deep down an element of this was his rivals going all in on the 2014 V6 hybrids, but given how many variables this sport has, to win 9 races in a row in the same season is incredible. And we just didn't care, we were too busy booing the shit out of him for two thirds of the season.
For me, it's 2011. Less mitigating circumstances, and one of the greatest seasons ever. It's a masterpiece.
"One to watch from each major series?" – Deckster
Formula 1 – Daniel Ricciardo. I think he will bounce back strongly in his 2nd year with McLaren.
MotoGP – Jorge Martin. I think he wins multiple races and if he's given the resources from Ducati, could challenge for the title
IndyCar – Colton Herta. He's going to put together a title campaign this time. I'm sure of it. He's too fast not to.
I also got a similar set of questions from Devin Altieri, James Kalantzis and Sam Sutcliffe asking about "Shocks/Shock Moves/Boldest Predictions of 2022", and I gotta be honest, I don't like these very much. Reason being is because you have to leave some degree of logic at the door to be able to answer them and I don't like doing that! But here's a few that came to mind:
David Malukas as Rookie of the Year in IndyCar (I really like the fit)
Ferrari challenge for the Constructors Championship in 2022 (They very quietly put together a really solid 2021 comeback and has the resources to push on)
Joan Mir ends up at Repsol Honda in MotoGP for 2023 (Puig absolutely NEEDS a failsafe incase MM isn't the same)
If Mercs aren't competitive, Hamilton retires at the end of 2022 and is replaced by Pierre Gasly (Cuz why not?)
"Do you think Ai Ogura could get to MotoGP for 2023 if he becomes a contender in 22?" – Viandra
Maybe, leaning towards possibility. The difficult thing for the Moto2 class of 2022 is that the class of 2021 got a LOT of promotions. Remy Gardner, Raul Fernandez, Fabio di Giannantonio, Marco Bezzecchi and Moto3's Darryn Binder all got bumped up. Chuck in Enea Bastianini, Luca Marini and Jorge Martin from 2020 and that's eight in the last two years. That's a third of the grid. Given most MotoGP bosses give a rider at least two years to get their feet wet, it means seats will be limited.
The one that jumps off the page is Taka Nakagami at LCR. The sport and Japan has always been keen to have one of their own in the top flight, and Taka is a veteran who hasn't really kicked on from 2020. If he struggles again in 2022, and Ogura has a big sophomore year in Moto2, it wouldn't surprise me if the "fresher face" gets the nod. If that doesn't happen, it might be tough.
"Your best full Qualifying laps of 2021. Bonus question, best qualifiers on the grid for each series" – @ctrl_for_lean
Colton Herta at Nashville in IndyCar (One of the most through beatings of the field I've seen in years)
Lewis Hamilton at Qatar in F1 (Given he was on an more worn engine, he was immense)
Max Verstappen at Abu Dhabi in F1 (The lap that Saudi Arabia should have been, but we all ignored for some reason)
Francesco Bagnaia at Qatar in MotoGP (Breaking the lap record there in shocking fashion)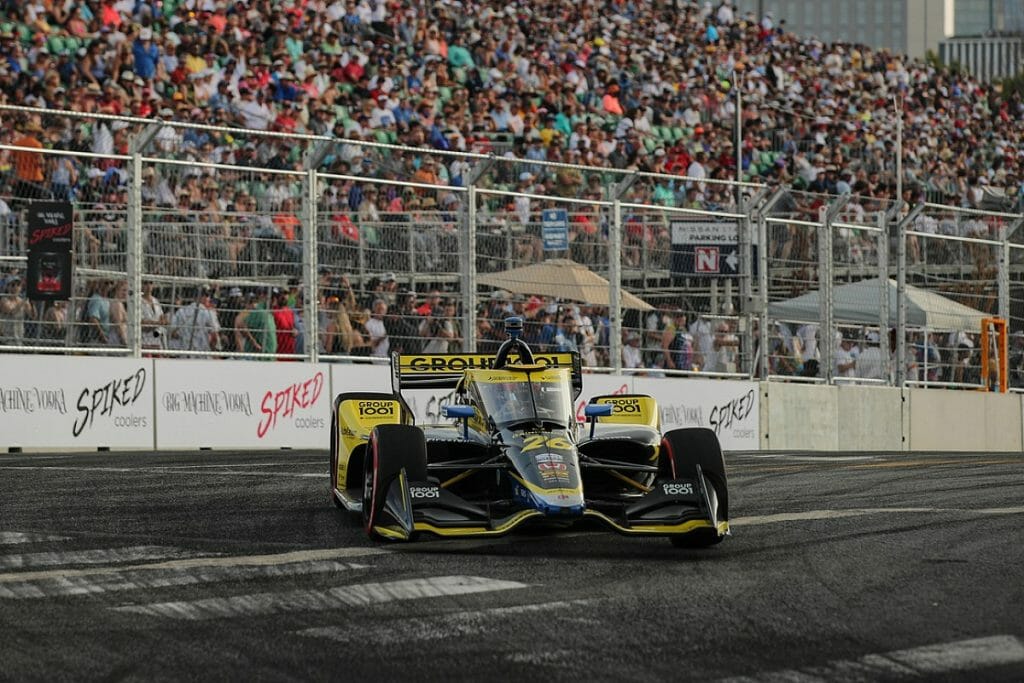 Best Qualifiers? F1 – I think Lewis Hamilton leads the way here for sheer volume of Poles, but I'd also throw in Charles Leclerc and Pierre Gasly as honourable mentions. MotoGP, Marc Marquez by a hair, but Fabio Quartararo, Maverick Vinales and now Francesco Bagnaia are all also ludicrously fast over a lap. In IndyCar, Will Power I think is the best all-round Qualifier.
Non-Motorsport Question: "Who survives the Ashes debacle from the England test side besides Stokes and Root?" – Marcus Hoare
More than you might think, because it almost doesn't matter who you put in, the biggest problem with the England test side is that THEY CAN'T BAT. There's no-one in the county game that leaps off the page to replace a Zak Crawley or a Hassem Hameed. Going beyond 300 in an innings is now a surprise at this point. Chris Silverwood might lose his job after these Ashes and sure, the Manager being held accountable is nothing new in sports, but I don't think it changes much when you fundamentally can't bat.
England needs to re-format the entire domestic structure of cricket in this country if it really wants to challenge on all-fronts. Here's some bullet points as to where I'd start:
Pour millions into an actual diversity plan and especially state schools over private so we don't potentially lose the real best talent available to other sports. (You're 17 times more likely to make it as a pro in London if you're privately educated)
More investment into overseas tours. Double the amount of England "Lions" tours so players on the fringe of full selection can learn how to play in more difficult conditions like the flat tracks in New Zealand or dusty pitches in Sri Lanka. Also consider changing to the Kookaburra ball, only the Windies use the Dukes' outside of us.
Separate the coaching into Red and White Ball groups. They're not the same anymore. Not even close. And only the truly exceptional should be in both camps. (Root, Stokes, maybe Archer, etc.)
Double the pay of an England test central contract. Give the 15 or so spots more financial merit so that every younger up and comer doesn't just chase the T20 money around the world as a batter or bowler for hire. (The Indian Premier League is accountable for a third of the revenue of the sport itself. Why would for example, Moeen Ali play Test Cricket now when he can make over half a million quid for two months work in the IPL?)
That would be where I start. I'll leave the rest to people who know far more about the game than I do, but don't expect any changes for at least another 6-8 years I reckon. This is going to be a LONG overhaul and no-one should feel completely safe.
And that'll do it for Ask Dre for January, thanks to everyone who sent a question in, I'll be making this a monthly thing, so this series will return in February, where I'll inevitably have to answer 115 questions about F1 testing. Sayonara!