"I'm drunk with power."
There is some things I get asked a lot due to my hobby. "Where did your accent come from?" or "Why don't you support Hamilton, you unpatriotic bastard?", but one that comes up a lot is: "What changes would you make to the sport to make it better?"
I got asked this yesterday on Twitter as a huge debate broke between me and a few peers of mine as to why we should ditch the hybrids and I got asked again, what I'd do to make the sport better. So I finally thought I'd go out of my way and explain in a little bit more detail what I'd try to do.
DISCLAIMER: Obviously, I know a lot of this would never actually happen. This is more of a Pablo Picasso painting than anything else. So, for the purposes of this, let's assume that I have near limitless and near limitless spending. I mean, F1 as a sport makes about $2bn a year, so there's a lot of potential on the table.
Right, you know how they say all good things come in threes? Here's my far too vague three-point plan:
Make the sport healthier and slightly more competitive without making it seem too "artificial".
Maximise Social Media outlets and avenues to appeal to a new audience
Invest in a new media streaming service
Okay, I know it looks a little vauge, but trust me, Point 1 is the most important here, allow me to break this shit down:
1 – "Make The Sport Healthier".
[fusion_builder_container hundred_percent="yes" overflow="visible"][fusion_builder_row][fusion_builder_column type="1_1″ background_position="left top" background_color="" border_size="" border_color="" border_style="solid" spacing="yes" background_image="" background_repeat="no-repeat" padding="" margin_top="0px" margin_bottom="0px" class="" id="" animation_type="" animation_speed="0.3″ animation_direction="left" hide_on_mobile="no" center_content="no" min_height="none"][fusion_imageframe lightbox="no" style="bottomshadow" bordercolor="" bordersize="0px" stylecolor="
" align="left" animation_type="fade" animation_direction="right" animation_speed="1″]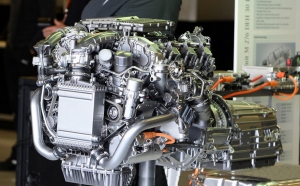 [/fusion_imageframe]So, a lot of people have said, (Bernie included), that they should go back to the V8's. Some fans have drank that kool-aid, because it's Bernie, when he talks, people react. Sorry folks, but I'm against him on this one, if you've committed to the hybrids, they have to stay.
Remember that GPDA Survey? Over half the fans who took it wanted Formula 1 to stay technologically relevant. As much as that survey was overall, about as useful as a chocolate sieve, that was one of the eyebrow raising points I noticed. And I agree. For all the talk about how people want F1 to remain the "Pinnacle of Motorsport", what the hell kind of message does dropping these brand new power units send out? I suspect this is just a small amount of people who think F1 finished in 1990 and are obsessed with noise.
Not to mention, imagine having to explain yourself to the four current factory teams in F1: "Yeah, you see these new fancy hybrids you've spent hundreds of millions of pounds developing? Throw them out, we're going back to V8's!". They'ed be pissed, Mercedes especially, and the amount of wasted money, not to mention MORE money to redevelop the older engines would be outrageous. It makes no sense.
The hybrids are getting there. Sure, they're not on V8 levels of overall speed yet, but they're already around a second a lap faster than last year, and of course, the teams will only extract more as this relatively new tech gets explored further. People are acting like cars with 900+bhp and a ton of torque is a bad thing.
There is one problem with these hybrids – obviously, new tech is expensive. Very expensive. Williams said earlier in the season that their operating costs have doubled since these hybrids have been introduced. We saw Force India struggle to make their engine payments earlier in the season, not having their 2015 car appear till Silverstone.
So, I'd force the engine manufacturers to cap their price to the customer teams. Fact of the matter is, the customer teams need better protection in this sport. Survival shouldn't be a team's first priority. We should be encouraging more teams to take part and COMPETE and I think having an engine be relatively cheap can massively help reducing the strain. And heck, if costs come down enough, you may no longer have to complain about "pay drivers".
On top of that, the revenue sharing policy needs to change. You look at how the money in F1 is distributed, you see some crazy shit. Ferrari get $90m literally just for being there, as well as a historical system that favours the teams that have won more recently. As I said, the bottom teams need the help too. More money their way, they might be able to spend a bit more and it might bunch the field up a tad. So, I'd re-do the entire revenue system and split it equally. The factory teams still get an advantage because of their engine sales, and will probably still be at the top, but there's now a much bigger chance of the customer teams being closer and having a more competitive field.
And finally, another viable complaint is to do with the racing itself. And it's true, it's hard for cars to race wheel-to-wheel because of the amount of turbulent (or "dirty") air that they generate. This has been a problem for many years, hence the introduction of DRS. Funnily enough, I actually LIKE the fact that the aero of the cars is being looked at for 2017. I would just make sure that "ground effects aero" would become a thing in F1, as it would reduce the dirty air effect, speed the cars up due to the extra downforce, and you'd have more wheel-to-wheel racing, more passing, and generally, a more entertaining "show". I know many in F1 are scared because it caused deaths in the 80's, but it can work now in 2015. Just watch IndyCar and how planted their cars are at OVAL races at over 220mph. I definitely think it can be done, as many IndyCar races were superb this season, like Barber, Fontana and Toronto.
2 – "Maximise Social Media"
[fusion_imageframe lightbox="no" style="bottomshadow" bordercolor="" bordersize="0px" stylecolor="
" align="left" animation_type="fade" animation_direction="right" animation_speed="1″]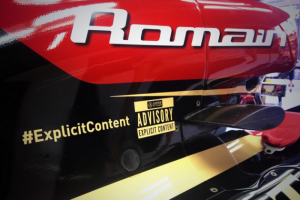 [/fusion_imageframe]Okay, I've already written a little bit about this in a previous column, and I have to be honest, I'm glad that the FIA has actually been a little bit more proactive with it's social media outreach. Until Singapore 2014, the official Twitter account was just a husk, reminding people to add the season to their smartphone calendars. It's better now, with live updates, and an actual active YT channel, but I still feel like it's got some serious potential that's missing.
For example, THERE IS NO OFFICIAL F1 FACEBOOK PAGE. HOW?! Madness. Also, F1 is not the best place to go for F1 news, and this is stupid. Following places like Autosport and Motorsport.com are much safer bets to be first for automotive news. I'd like to see the FIA make a habit of trying to pinch some key players from other places under an official news team. Make the F1 twitter a one-stop shop for races AND news. I mean, they already have the awesome Peter Windsor there, why not throw in guys like Will Buxton, Andrew Benson and key players?
The YouTube account isn't doing too badly. It's not a must follow though. I don't know why the heck they can't put their most popular feature, the 2015 Race Edits, up straight away? That would get some good viewership. The other features like fan selected montages are nice, as well as some lap records and stuff, but I think it's a wasted opportunity not putting these moments on the YouTube account AS well as the website. They'ed make some money back on the ads at least. Oh, and why not match the TV broadcasts by uploading at 50fps?
The Instagram page is great, but I think including some video highlights could make it even better. And why not Snapchat/Periscope from behind the scenes? Lewis Hamilton definitely has the right idea, and it's no surprise he's the most followed F1 driver by a considerable margin.
3 – "Invest In a New Media Service"
[fusion_imageframe lightbox="no" style="bottomshadow" bordercolor="" bordersize="0px" stylecolor="
" align="left" animation_type="fade" animation_direction="right" animation_speed="1″]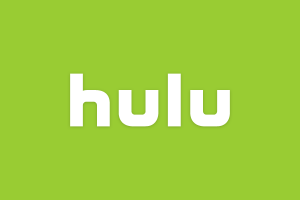 [/fusion_imageframe]Here's the big new investment. In my humble opinion, live sport is the last bastion of television as we know it, and how we consume our media in this world is changing. The DVR has changed everything, and now, because we all lead busy lives, we want to watch our media when we want it. I mean, who watches live TV outside of sport for anything anymore?
Hence why I'd like to take the approach that MotoGP, the UFC and the WWE have done, and set up F1's own streaming/network service, like the WWE Network.
You'd have the World Feed for every session live, as well as the support series of GP2 and GP3, all the extra coverage and insight like you get on the YouTube channel, and maybe even some original content, like what Sky's had to do with "The F1 Show" and "Legends of F1".
And of course, you could just dump their entire TV video libraries from the 70's and 80's up on there for people to get stuck into. I genuinely think people would pay good money for this, given the WWE Network has over 1,000,000 Subscribers at $10/£10 a month with the PPV's and the ENORMOUS wrestling library on offer, which I still see people tweet about over a year since its launch.
Slap a £10 a month fee on it with all that and I think people would pay it. And no, I don't care if Sky get pissy, people are dropping £30 a month for some sodding Football. They'll be fine. 7
Got any better ideas? Let me know and comment below. I'm going to prepare my victory speech. #DreForPresident[/fusion_builder_column][/fusion_builder_row][/fusion_builder_container]