"If the 'friendzone' had a driver, it would be Nico Hulkenberg…"
I think at this point, it's safe to say that Nico Hulkenberg's F1 career is one of lost potential. You know the story. Glittering career in the junior scene – Had GP2, A1 GP, Formula BMW and European Formula 3 titles all under his belt by the time he was 22. Went to Williams, had a solid rookie season, including THAT pole position in Brazil… And then promptly lost his job to Pastor Maldonado, the court jester of modern day F1. I think that's probably when we all should have smelt the coffee on this one. I mean shit, he was a test driver for a year before coming back.
When you throw in a Sauber season where he was incredible in the second half (despite being unpaid by a struggling swiss outfit), and three years with Force India where he's been slightly hard done by because of Sergio Perez's level of upside and I think even Nico deep down would admit things just haven't gone by the form-book. He now faces real risk of overtaking Adrian Sutil's record for the most Grand Prix's without a podium finish – 15 to go and counting…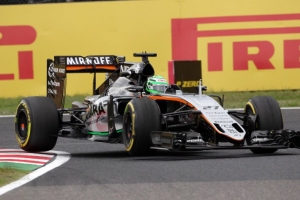 This season's been another example of Nico not quite hitting the mark. He's probably going to finish 1-2 in his Force India career to Perez, who's gotten back in favour with F1 fans in terms of pushing for bigger seats after his best season in F1 to date, giving Williams' Valtteri Bottas a good run for his money, with Hulk 26 points further back. And it doesn't help that Sergio's had 4 podiums at Force India, to Nico's none, the Mexican having an uncanny ability to be in the right place in the right time. It's why I've always called Sergio "the sexy pick" in comparison to Hulk's consistency, which shined through in 2013 and 14, but not so much now.
But despite all this, it seems Renault have thrown Hulkenberg a lifeline, announcing the 29-year old German will be joining them next season. And for me, I think it's the perfect time for a switch.
Now, it's not the first time Hulk's been teased with a move to Enstone. We were all gutted when he missed out in 2014, before hindsight kicked in and we all realized that Lotus had no money and a terrible car anyway. Romain bled for our sins. Only this time, it's a Renault factory seat with a ton of money and focus behind it, as opposed to the black and gold era being cash strapped and suckered into a "Quantum Motorsports" deal that never happened.
And for the current Renault outfit, this move almost seems like a necessary evil. There's no question about it – Their 2016 season has been a bit of a shambles by their standards. A very slow car, an embarrassing distance between themselves and the "Tag Heuer" Dairy Milk car from Milton Keynes, and their drivers in Jolyon Palmer and Kevin Magnussen haven't really set the world alight.
And if you read up on your stories, Renault's aware of that and are accelerating their plans. They've already made adverts to try and bring in more engineers, they've been rumoured to be increasing their budget for 2017, and have made big free agency coups to Nico Hulkenberg and Valtteri Bottas, clearly showing a willingness to clear the decks on drivers if necessary.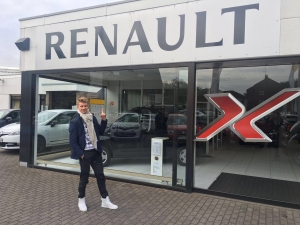 Compare that to Force India. For me, pound-for-pound, the best team in the sport. No-one has done more, with less. Just 18 months ago, they couldn't pay their engine suppliers, their 2015 chassis wasn't ready until Silverstone half way through the year, and owner Vijay Mallya still is in trouble with the law. And despite that, they've gotten better every year, and have a good chance of an unprecedented fourth in the Championship in their fight against the falling Williams.
But, things WILL get tougher for them going forward. The only three teams better are the really massive factories and as Williams have shown, you're never going to win a spending war against Red Bull, Ferrari and Mercedes… You will lose. They have the luxury that the midfield teams don't, and that's being able to operate at a loss because the marketing value and the cars you sell can offset anything you lose.
When Mercs declared they were £77m down in 2014, they also said the marketing value of winning the title was worth TWO BILLION. If the wall wasn't coming for Force India this season, it almost definitely will next year, especially with two big factories behind them in the standings that will be very keen to make more gains, like McHonda have done this season.
So when you weigh that all up, I think Nico's made a really smart call here. He'll get a nice pay packet for being on "Dat factory money", and in terms of resources, they stand a much greater chance of getting up the field than being on a Mercs powered Force India, who are always going to play second fiddle to the main factory, and have Williams in the mix too. Short term pain for long term gain. And let's be real here, no-one in the field I'd argue, deserves a shot like this more than he does.
And it's probably a win/win for both parties – It's Sergio Perez's team now, he's probably the #1 midfielder in the sport at the moment, and with Hulk out of the way, it's one less man in the way of his ultimate goal, and that's a seat at Ferrari. Not to mention, Force India can probably recoup some money if someone really keen wants that 2nd seat.
Me personally, have already said on the Podcast, Pascal Wehrlein could be a really smart choice now he'll have 20 races under his belt by the time next season rolls around. I mean, how much development are you really going to get from a driver who's still in a relatively uncompetitive team like Manor, who are still fighting Sauber to avoid being bottom feeders? Force India is a natrual step-up, and you can plug Ocon in full-time for next season.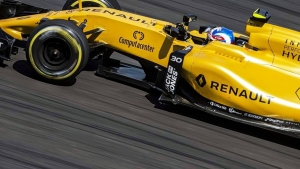 As for Hulk's partner, that could be interesting. I hope Kevin Magnussen is retained, because his luck would be horrific if he got cut twice after one-season stints. It was bad enough he was collateral for Fernando Alonso in 2014, and being booted for Nico Hulkenberg would just be awful luck. He's been a hair better than Jolyon Palmer, who's been the butt of many jokes this season, but he's also extremely well funded given his Dad is one of the most powerful men in British Motorsport. In either case though, Renault have a stacked academy with Sergei Sirotkin and Oliver Rowland waiting in the wings, and still have the possibility of taking Esteban Ocon back on loan from the Mercedes factory. All are solid options, so it's a good problem for the Enstone boys to have.
On the whole, I would have never have guessed around the Summer Break that Nico Hulkenberg and a retiring Felipe Massa would be the key dominos to fall to trigger F1's silly season, but that's the beauty and maybe only unpredictable thing left about the sport at this point in time. Nico Hulkenberg is the sport's version of the friendzone. You know he's a good guy who deserves the girl, but it never quite happens as the lead antagonist steals the show every time, whether it be Pastor, Sergio, or Ferrari changing their mind at the 11th hour and leaving poor Nico at the altar… But maybe this time, he's found the one. I hope.