Another month goes by, another month where I check my inbox and answer your questions about the World of Motorsport. Sorry for the delay on this one, other projects got in the way! A nice slab of F1 and MotoGP questions to get into regarding Pedro Acosta's hype train derailing a tad, Andretti in F1, and more! So, let's get right into the questions…
---
What's the Williams '23 lineup situation looking like? Unattractive seat right now, Latifi might be on the way out, Academy is underwhelming and might not be ready, Albon could go back to AT if they don't have guys ready, etc. – Evan
Interesting scenario. Alex Albon has been excellent in spearheading the team since coming back. If he's pretty much picked up where George Russell left off, that's a good sign he's either outperforming the car, or the car is just genuinely solid, especially compared to a couple of years ago. I think Red Bull will end up moving on from Albon eventually, he's surplus to requirements, their first team is set for a little while yet and Gasly and Tsunoda aren't doing enough for me to change that.
According to Jost Capito, Williams don't need a paid driver. I'm not sure I believe him when Williams are still a backmarker team and Nicolas Latifi has struggled for outright performance, now against two different drivers. If Captio has been sincere, then questions need to be asked given this is Year 3 of Latifi and he hasn't really shown much to justify being kept.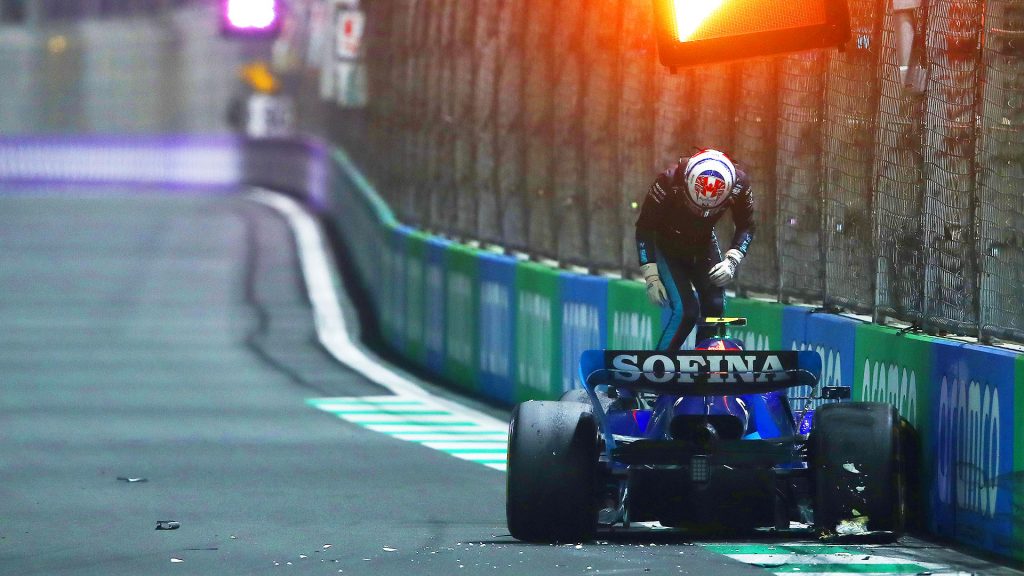 Replacements are tricky though. The academy isn't there yet. Logan Sargeant and Zak O'Sullivan need big seasons in F2 and F3 respectively to be eligible for 2023, and I'm not sure Roy Nissany and Jamie Chadwick will ever get to that level. Williams are still a relatively backmarker team so they're never going to be anyone's first choice on the market. And F2 looks like a bit of down year in general, inevitable with all the talent that has come up in recent years. Maybe Theo Pourchaire if Sauber decides to stick with Zhou?
A hat-trick of solid questions from Daniel Monteiro, first up: "What odds would you give to Andretti joining F1?"
Four to one. That's a 20% chance in Bookie language. I know we as fans want more teams, more drivers, more cars, etc. But as a team boss, you've got to understand that there isn't much good that comes with an 11th team.
F1 were very quick to dismiss the story about Andretti wanting to go into F1 on their own a couple of months ago, and I'm inclined to believe them. I think F1 likes its 10 team franchise model inner circle. There's a reason the sport put up a $200m barrier of entry for anyone new coming in. It was to protect their own bags. More competition and less prize money to go round isn't going to be appealing to them, and there's no guarantee that adding another American team is going to suddenly make the sport way more profitable to counter that.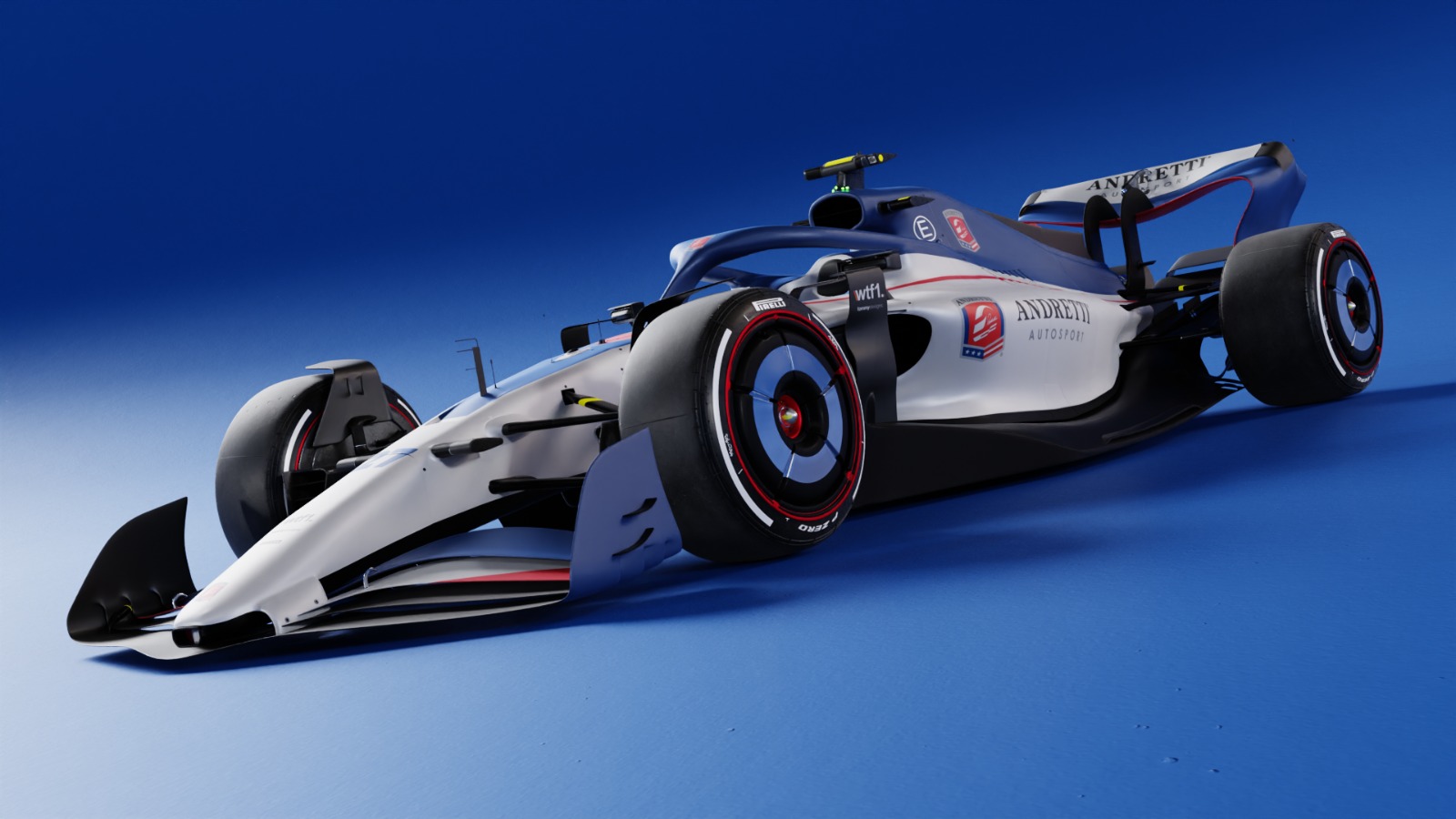 I don't doubt that Andretti has the resources and money (If you believe Michael, it wasn't the funding that was the issue when they tried to buy Sauber last year). But the problem here is, I don't think F1 wants to expand. 
"What happened to the Pedro Acosta hype train?"
Easy. Moto2 is really, REALLY hard. I've said on this site many times before, it might be the single hardest Championship to win on two wheels or four. A Moto3 World Champion moving up and struggling is actually pretty common. The list of Moto3 World Champions that have gone up and struggled is… lengthy. Albert Arenas is a low-end points scorer. Lorenzo Dalla Porta's personal best Championship finish in Moto2 is 27th (And he's riding for Italtrans, a good team). Danny Kent struggled, Mike De Meglio struggled, Sandro Cortese struggled, Nico Terol was… okay? It goes on. It is a ruthless series where if you're off the pace by even half a second, you might be out of the Top 10.
Pedro Acosta has the speed to be a top player, but these bikes are a completely different kettle of fish to Moto3 bikes. Twice as heavy, and about 4 times more powerful with their 765cc engines. You've got to adapt or you're going to be just another guy.
The funny thing is though… I really don't think any of this matters. Pedro Acosta was tied down to KTM for three years to eventually be a MotoGP rider, not to climb the ladder the conventional way and maybe see if he's good enough.
Quick question, and don't think too hard about it: What do YOU remember about Joan Mir's year of Moto2? I think the parallels in their careers to date are very similar.
And finally, "Who will partner Lando after Danny Ric leaves McLaren?"
Whoever the best F1 driver on the board is? Look, the way Zak Brown's treated Pato O'Ward over in IndyCar gives me zero faith he's going to promote him or Colton Herta into his team. He wants to expand into the States and build around Pato there, NOT in Europe. If he had any sort of true belief that Pato (Or Colton) were F1 level drivers for your team, then why the heck would you commit to both Lando Norris and Daniel Ricciardo for six years worth of contracts?!
Yes, Ricciardo has regressed compared to his Alpine days, but I don't think he's been so horrifically bad they have to cut bait on him early for someone else to acclimate to what's clearly a tricky car. Might be Pierre Gasly if Red Bull continue to give him the cold shoulder after 2023.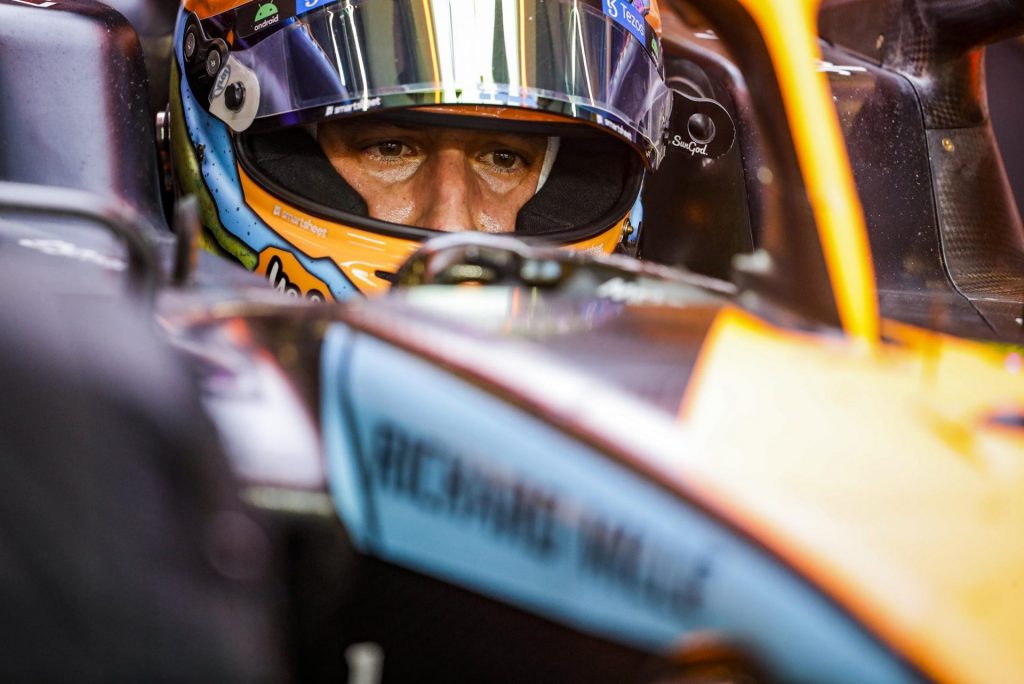 "How applicable is Indy 500's bump day qualifying system to other series on earth?" – @CMParfait16
It doesn't really work anywhere else. Because within IndyCar, winning the 500 is way, WAY more significant than winning the series title, financially and in terms of prestige. That's why the last few years we've had 35, maybe 36 entrants as opposed to the 23-27 entries you normally get for the other races on the calendar. Getting an entry together for this race is a huge deal, takes a lot of money, resources and hard work, and if you get bumped, it's all for nothing. No other major series puts that much jeopardy on 10 miles of qualifying. That's what makes Bump Day what it is, and it's impossible to replicate in modern Motorsport.
"Do you think we will ever see a rookie challenge for F1 or MotoGP titles like Marquez in 2013 and Hamilton in 2007. Seems unlikely." – Ben Corcoran
Unlikely is probably a fair assessment Ben. I'll say this much, teams have gotten more aggressive in the last decade or so with promoting talent. MotoGP has been doing this for a while. Dani Pedrosa, Jorge Lorenzo, Marc Marquez, Joan Mir and Brad Binder have all debuted for factory teams in the top flight. And with the sport more competitive than ever, if you strike gold with a 10/10 prospect, I think it's doable. Remember, Joan Mir won his world title in just his second season.
Formula 1's gotten more aggressive with this too. Max Verstappen, Charles Leclerc and Pierre Gasly all got race-winning level cars within 2 years of their debut, so teams are prepared to gamble on the right person. But I don't think Toto, Christian or Mattia would ever gamble that strongly on a rookie in a top car straight away.
Looking at the two examples you gave – Lewis Hamilton was raised into that role from the time he was a child. He was a huge gamble in 2007 and for him to not only adapt fast, excel and come within a point of a title was incredible. Marc Marquez… might be the most naturally gifted bike racer ever, and would have won a Moto2 title at 18 if it wasn't for that eye injury. And if it wasn't for Casey Stoner's retirement, Livio Suppo would have had a colossal headache choosing between Casey, Dani, Marc and Jonathan Rea for two seats. G'luck with that. LH44 and MM93 are generational talents for good reason!
This was a little shorter than usual, so don't worry, they'll be another one of these next week as a treat! Till next time, thanks for reading!