The Two Wheeled Elephant In The Room
I know, I know. It's obvious, but I'm a bike guy first and it is weird seeing one of MotoGP's signature rounds have F1 cars go around it. Much more low sweeping shots of the track when MotoGP prefer the more zoomed out, wide-scoping shots and overhead camera angles. Took some getting used to.
I genuinely thought this was going to be a 1-pass zone stinker. One big straight for passing, a lot of medium speed corners where following might be really tough. But this actually wasn't half bad.
Cars actually did follow reasonably well. The deltas weren't anywhere near as bad as other places. DRS on the front straight balanced the books but didn't make passing easy, you could defend Turn 1 or make the outside work. In these cars, which we all know can be difficult for passing, this wasn't bad. So of course, we're going to build a new street circuit for 2023 instead. Logic!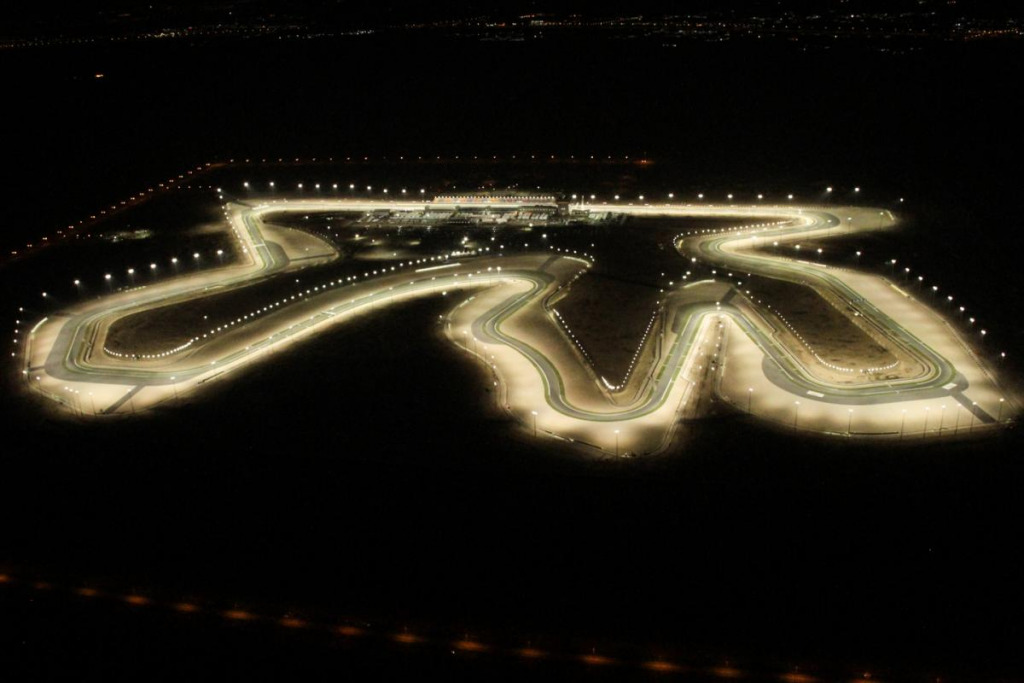 Ignoring Yellows
So, Valtteri Bottas and Max Verstappen got three and five place grid penalties for ignoring a single and double waved yellow respectively. I'll be honest here – I thought it was a harsh call. Yes, on the left, there was an obscure marshal post, but there weren't lights on the car dashboards. There wasn't yellow's on Race Control's screens either.
I thought there was enough mitigation there to leave it as reprimands. But I suspect Carlos Sainz, who was also called to the stewards and backed off when he saw Pierre Gasly's stricken car, was enough to apply the "common sense" argument and slap Max and Val with penalties. Sainz was the sensible one here, but I'm not going to rag on the punished pair too hard when this sport is all about taking liberties in a time where stewarding is at best "questionable" at the moment.
In the end Pierre Gasly wrecked his car, parked it on the home straight, and by proxy, gained two places and a front row start for it. I love this dumb sport sometimes.
*Dre has been warned by the stewards for bringing the sport into disrepute*
Winning At A Cost
This was another emphatic weekend. Pole by half a second. Complete control of the race and what would have been a Grand Slam if it wasn't for Verstappen's final stop. Hamilton was brilliant. Verstappen was brilliant in picking the queue off very quickly to take 2nd and the fastest lap bonus point. And with 1st and 2nd in F1 separated by seven points, Max being up by eight rather than six is huge. That was the absolute maximum on the table and he got it.
By the time we got to the first round of stops, Alonso in 3rd was 35 seconds off the lead in 17 laps. Lapped cars were coming into play due to the field spread. If you needed any further evidence that the Top 2 are in a different sport to the rest, I can't help you.
But man, what was the game plan with Valtteri Bottas here? I know he does himself no favours with traffic rearing its ugly head again, but… the 1-stopper was largely off the table here. Pirelli said as much. And even if you were brave enough to try it, going more than 33 laps on the medium tyre was asking for trouble. A double podium was on for Mercedes and those 15 points could be massive in the Constructor's fight. You're the best team in the sport, with the best car on current form and you're leaving the weekend down six. Not ideal.
If Mercs can take some solace from it all, they weren't the only ones to try a 1-stopper given the Williams, and Norris also suffered sudden blowouts on the left front. But one at the front did work brilliantly…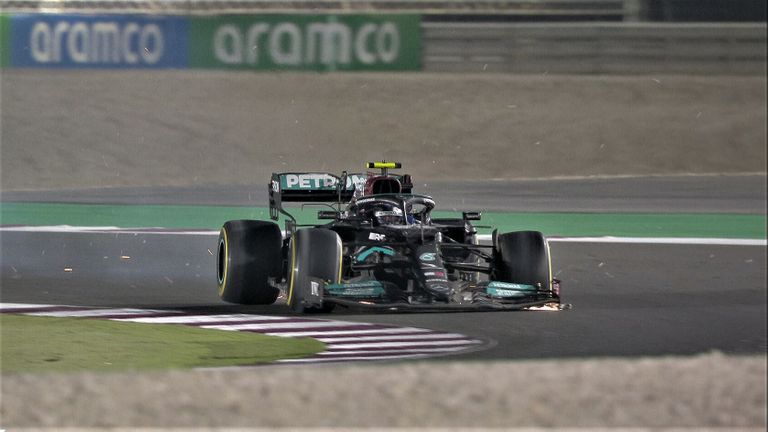 El Plan
That was Fernando Alonso's 98th career podium. He drove a vacuum cleaner in the red the last time he had one. He's one of the 12 or so greatest drivers of all-time but he's racing with a man that has 102 WINS. Wild. The last time Fernando Alonso was on an F1 podium, Max Verstappen hadn't debuted yet. Motorsport101 didn't exist. Alonso himself had raced for three different teams, took a break and came back to celebrate his 40th birthday. What a journey for the little warrior, and what a drive it was.
He and Alpine in general had been excellent all week long. Great in Quali trim, and Fernando was signing to those tyres to make them work all race long, even with Sergio Perez in the Red Bull gunning him down at the end. 3rd and 5th for Alpine on the weekend where Gasly was poor in the race was huge in their fight for Top 5 in the Constructors.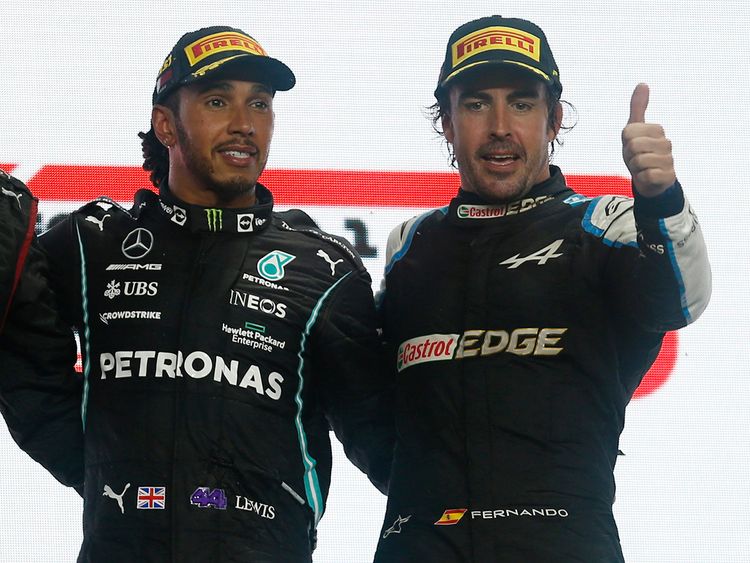 Dre's Race Rating: 5.5/10 (Alright) – This race had no business even being mediocre in theory, but this race not being a total write-off is a dub in the grand scheme of things. We didn't really get a fight for the win, but we did get some decent wheel-to-wheel action in the midfield and a couple of fun outlier results liek the Alpines, Stroll in 6th and Ferrari's clumsy weekend. That's okay. I'll take that every once in a while.