For the first time in 910 days, the prancing horse finished first. It's good to be back actually talking about the racing again, and I think we got an excellent Formula 1 season opener in Bahrain. Which for me, might just be the best F1 circuit we go to. I'm glad it's kept its spot as an opener and long may it continue. Let's talk about it.
2022: Ferrari vs Red Bull?
It's rare the pre-season Champions come out on top. Even more so when Ferrari can be such a difficult team to trust. But they were outstanding all weekend long. Charles Leclerc pulled out an excellent quali lap to take pole, and always had the upper hand on Red Bull with their track position. The undercut was powerful enough to keep Max in play, and the result at the end of the first round of stops was stunning.
A full-on heavy duty scrap for 3 laps where Max's Honda was so powerful, it was closing into Turn 1 at a good 20mph difference speed. The third attempt into Turn 1 had Max make up .9 of a second by the end of the straight. It was ridiculous, and a sign that DRS lengths may have to be adjusted if the cars truly can run closer.
But every time, Charles Leclerc was perfect in countering into Turn 4. This Ferrari power-unit is no slouch either, and the customer teams would definitely be in agreement. More on them later.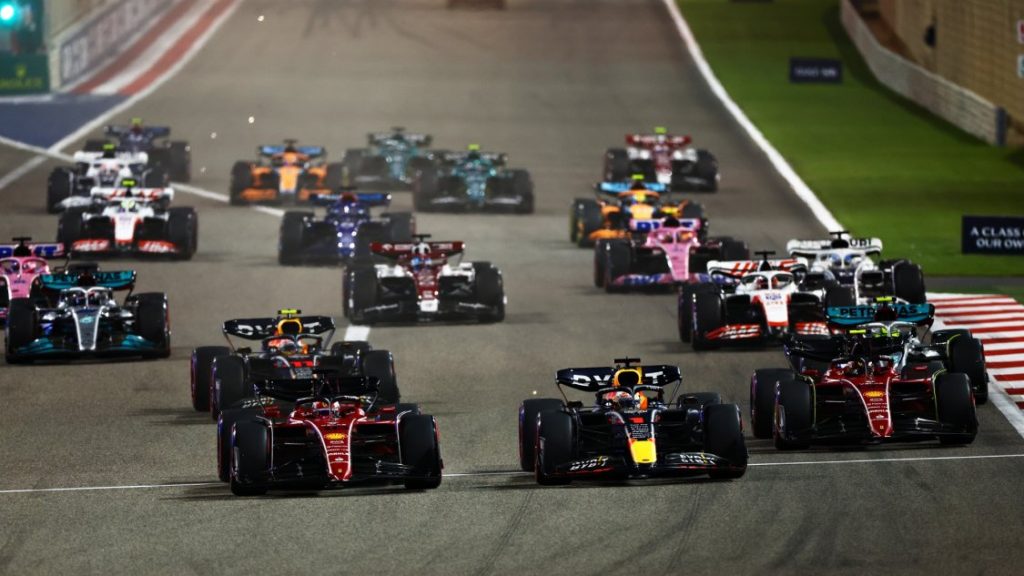 It's a shame that fight was cut short with Max locking his tyres up on that 3rd almighty lunge into Turn 1 (A rare error from him, just too much aggression and Leclerc was playing him like a fiddle), but until then, it was a fantastic battle and a sign of hope that these regulations can work. I'm not fully convinced yet, but it seems the dirty air effect is a bit less than what we had before. You're still going to need a significant delta to make the move, but it's a step in the right direction.
But that's not why you're here – You're here to enjoy me ripping Red Bull a new one for having both cars die right at the end! And yeah, depending on who you support, there was probably some karmic justice for how 2021 ended. I have no dog in this fight, I personally would be a little concerned for everyone's sake that two fuel pumps failed, which are standardised parts of the power unit. But if the Ferrari threat is genuine, which it looks like it is, they've just left the first round 44 points down. They'll take some reassurance in that their pace was only marginally off the very best in the field, but that's still a big handicap.
Mercs… are Human?
No matter which way you slice it, seeing Lewis Hamilton and Mercedes on social media celebrate a podium finish in 3rd just… hits different when they've won eight straight constructors titles. There was always going to be a little reluctance to take Mercs struggles at face value… because they're Mercs. But this is a team that's struggling. They were 30 seconds off Leclerc's winning car before that late Safety Car for Gasly's MGU-K fire. This is not what we associate with a team of this standard.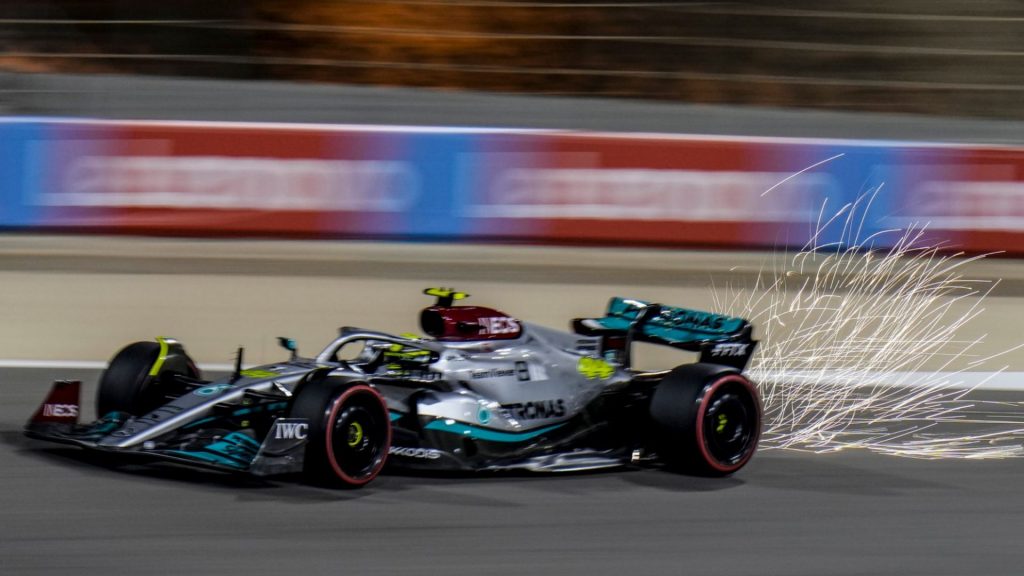 Hamilton drove a fine race, and Russell's qualifying mistake was greatly exaggerated given Bottas' stellar weekend. And on the bright side, if there's one team who knows how to develop over a season (And it's a long one), it's them. But this is a big deficit, unlike anything they've faced in the V6 era, so they need to get around this quick.
What was even more alarming, the bottom SIX cars on the road were all the customer teams on their power units. Williams entered the weekend dead on arrival. But for Aston Martin to sink into the bottom three on merit, and for McLaren to be fighting for "teenager" positions and being a lap down before the Safety Car at the end was shocking. I know their Bahrain test went downhill, but to that extent? Man.
The Lightning Round of Cool Stories
Kevin Fucking Magnussen. Two weeks ago, we still thought he was a part of the Peugeot Hypercar programme. Since then, he's come back, had just one test, made Q3 and finished in the Top 5. That's astounding, and a testament to his talent. K-Mag's never really gotten the fairest of shakes in F1, and maybe this time it'll be the one.
I remember interacting with a prominent journalist in Motorsport who had zero empathy for that team given the Russian affiliations (This was despite his site having Aramco as a sponsor). And I had to clap back at him a bit because while we can absolutely be critical of Gene Haas for some of the decisions they've had to make to keep the team afloat, there's still over 200 staff there busting ass in the most difficult of circumstances and they deserve their flowers. This was their best finish since Austria 2018 and more points than they've scored in the last two years combined. Good for them.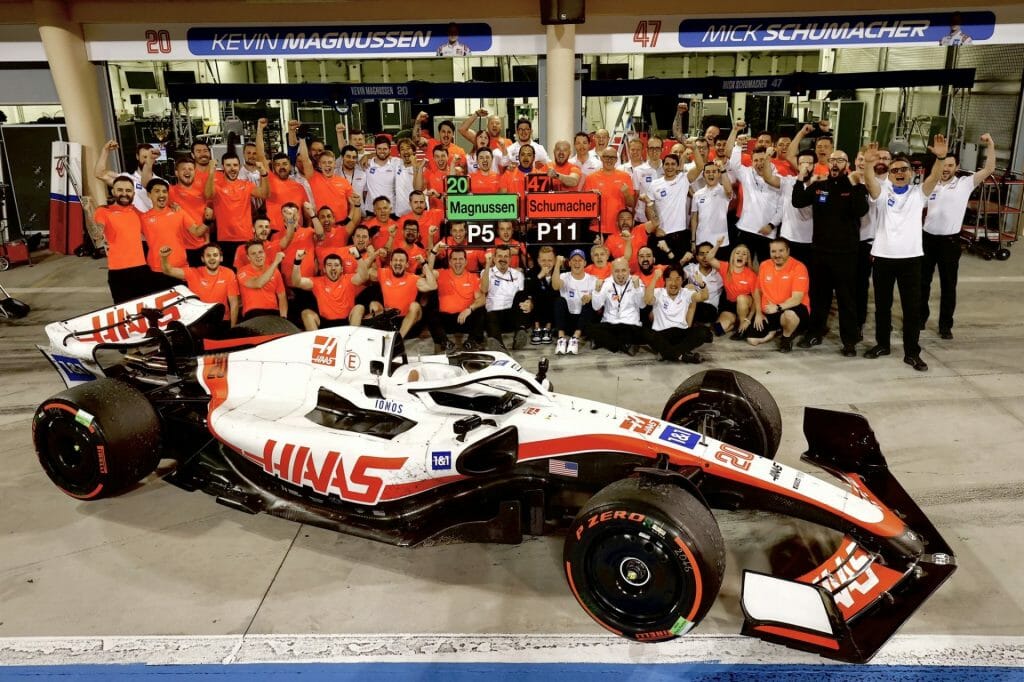 Also, Alfa Romeo. Did NOT think after testing they'd get both cars in the points. This was the first round of the Valtteri Bottas revenge tour. Outqualifies George Russell first time, and then finished 6th on the day. Superb. And props to Zhou Guanyu. It's been so easy to pick on the young man given his F2 background and not being a super-prospect. But the greatest thing I can say about him, is that he doesn't look like a rookie out there. Kept his nose dry, made some slick passes, took advantage where he could, and finished 10th.
His dream was a point. He got it first time and you could see how much it meant. Well deserved.