Well, this is a Motorsport101 first. A direct follow up to a race review, because Abu Dhabi was wild. We all calmed down a bit yet? Nope. Aight, hopefully this might help. Because there's been a lot of nastiness on the social media websites since this finale, some from people like us, others with verified ticks from other walks of life. So in this post, I'm going to try and make some sense of all the discourse regarding that race, that ending, and whatever the hell comes next.
For Lewis Hamilton and his massive fanbase, being on the receiving end of Masi's horrible call was always going to hit harder. Lewis' influence beyond the sport captivated a lot of influencers and people that let's be honest… don't normally watch F1. Harry Kane, Neil Robertson, John Terry, and Talksport's Jamie O'Hara are usually a lot busier on Sundays.
The way the race played out, was always going to leave Hamilton vulnerable to a late Safety Car. This is for multiple reasons. Firstly, Verstappen botched his start. Plan A for Red Bull immediately got tossed out of the window after Lewis broke away on the opening lap. Red Bull didn't have the pace alone to challenge for the win.
At that point, with both championships lost on paper, they were always going to take the more aggressive option on strategy. Red Bull had nothing to lose. They tried the French GP chasedown method because it was the only way they had a chance barring a late Safety Car. Heck, even Pirelli themselves said a 2-stopper was viable IF we had a Safety Car. Mercs absolutely should have just covered off Red Bull's second stop under the VSC, they were always going to try it.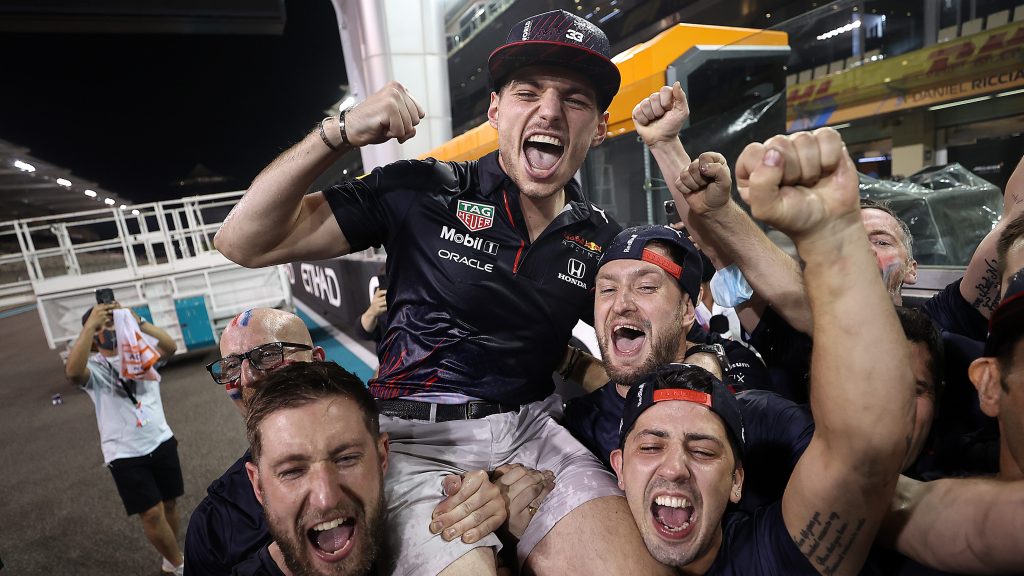 So of course, when the racing gods answered Red Bull's prayers, of course they were going to stop again. With Checo 30 seconds back, it was a free pitstop. I suspect Mercs thought this race was going to end under yellow, or else they probably would have boxed Lewis too. Maybe they thought they'd get another Red Flag/standing restart sprint like we got in Baku. Maybe they didn't want to risk it because they had no new tires left. (He had 1 set of new tires going into the race, Max had 2).
Point is, even before Masi made his decision to (partially) clear the red sea like Moses, it was a bad beat on Mercs because when you commit to the 1-stopper, you're always going to be more vulnerable from an attack from behind. Lewis was able to withstand the Max attack at the end, as well as the six or so seconds he lost from Sergio Perez's brilliant counter-attack after his stop. The VSC that opened the door for Max's second stop and reduced the amount of time he lost. Despite all that, Lewis was still only a couple of seconds away from being able to take a second stop and stay in front when Nicholas Latifi hit the wall with 6 laps left.
Was Lewis unlucky? Absolutely. Did the sport conspire to screw him out of the title like Bret Hart in Montreal? Can't quite get there on that one. Red Bull always had more options to play with. And that's where the other side of the coin comes into play, and that's Race Direction and how they've handled this season. I think the sport wanted a big finish for the "show". They knew the stakes. They wanted a finish under green. Simple as that.
Bahrain, the very first round of the year, had confusing rules on track limits that came to a head when Max used them to try and pass Lewis for the win, only for Red Bull to give it back to avoid a stewards hearing post-race. Baku, we got a red flag 3 laps from the end, and as a result, a 2 lap standing restart that was universally loved and created a major title flashpoint when Lewis Hamilton played whack-a-mole with his steering wheel.
The final four rounds summed it all up. In Brazil, Verstappen left the track and gained an advantage. No investigation. In Saudi Arabia, Verstappen leaves the track and gains an advantage twice. First time, he gives the place up via an unusual plea deal. Second time round, five second penalty. The final round? Hamilton leaves the track and gains an advantage on the opening lap. No investigation necessary. That doesn't scream like there's a bias. It screams of incompetence.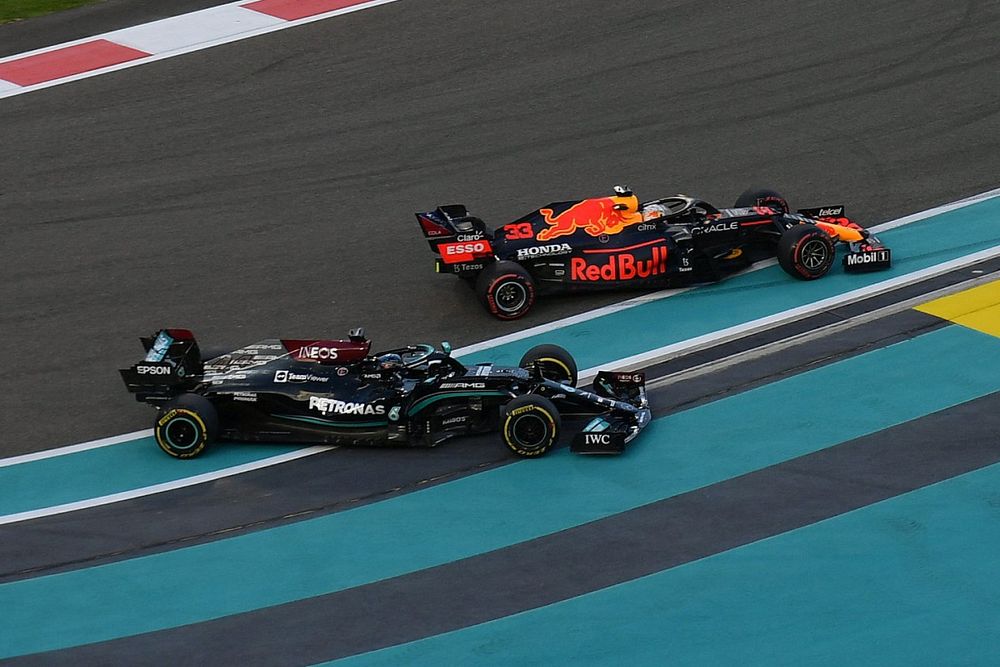 But I'm not stupid. A lot of you reading already know all this. You just want something to be mad at, and it was going to spill out into the trivial, tribalistic manner of Max vs Lewis, the fanbase feud that's defined this title fight. And I hate that it's become this.
I hate that Nicolas Latifi had to lock his Instagram due to vile abuse and death threats, having to apologise for a mistake that could have happened to anyone because it just so happened to have a hand in the title fight. I hate that both drivers have been abused on social media when they had nothing to do with the sport's awful decision making process.
Getting the "competitive argument" out of the way here, we shouldn't be using the term "deserves" here to describe these two drivers. They both would have been worthy winners. Max Verstappen. 10 wins. 18 Top 2 finishes across the year, with mitigating circumstances across all four of the races he didn't. That's a remarkable, incredible season no matter how you slice it.
Both he and Lewis dug deep, took themselves to places they never normally go within their cars to fight for this title, and Lewis was once again, incredible. 9 wins, 17 podiums, and the highest points haul of any runner-up in history. He is the rainbow-coloured standard for this sport, and Max HAD to be this good to defeat him on paper. They were nearly 180 points clear of the field. This was a special fight tainted by the ending, and I hope we don't lose sight of all that. 
But that's just it – I don't care for the defensive nature of Verstappen fans. I had one DM me on Instagram at 4am on Monday morning screaming about Article 15.3 and defending Michael Masi's decision, blatantly benefitting his driver. If you know of article 15.3, and Masi's theoretical ability to essentially "godmod" a finish, and you don't see a problem with that, you're admitting a bit of corruption is okay as long as it suits your favourite driver. And that's horseshit.
And I don't like the hashtag about standing with Lewis Hamilton either, because it's not about who the victim was. It's about the fact there *was* a victim at all. If you're using your favourite driver as a shield just because he was the one who missed out, you're missing the bigger picture, and that's the integrity of the entire sport. I'm a Formula 1 fan first, and I want the sport I've been watching for 20 years to be run properly.
Having Nyck De Vries and Stoffel Vandoorne not be showcased for the Formula E titles they won at the prize-giving gala, and had nothing to do with F1 is petty and they deserve their moment in the spotlight.
Red Bull should absolutely be allowed to celebrate and earn the prizes they won for making the most of an awful situation that wasn't their fault. I can't stand that Mercedes have been remarkably petty with their radio silence on social media, and then targeting Twitter users behind all that for the audacity of… *checks notes*… your team boss getting shitfaced because that image doesn't fit the situation you're in. This despite it being Valtteri Bottas' last race after 5 years of loyal service to the team. Despite winning your EIGHTH STRAIGHT constructors title. I love Mercedes on social media normally, they follow fans, interact, and don't take themselves too seriously usually, but I don't like how they've handled this either until they literally wrote their appeal withdrawl statement minutes ago.
Do I think they should have done it? I don't know. Again, this situation is a lose-lose by default. If you do, you drag the sport further and further into disrepute. I'd completely understand taking it as far as the Court of Arbitration for Sport like Valentino Rossi did in 2015. They were the ones hard done by and I get wanting justice for it. If you don't, you'll be perceived as weak by the Hamilton fans you've nurtured since taking him on in 2013, and in the eyes of many, justice won't be perceived. No-one wins here.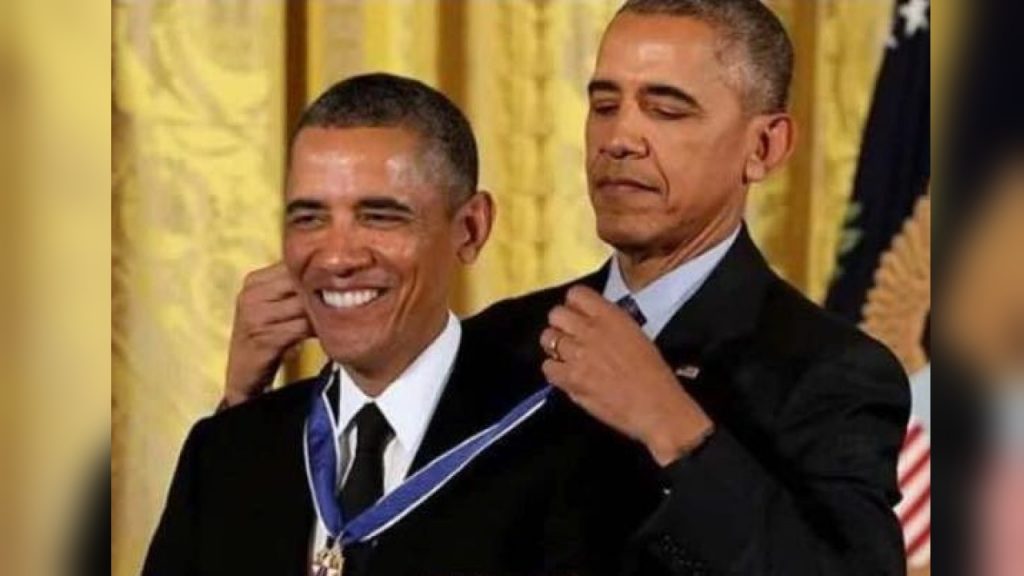 The FIA needs a strong, hard look in the mirror as to how this played out. I'm glad they admitted yesterday there'll be an investigation into how that race played out. But when they're already holding the media and fans partially responsible as a scapegoat for an understandably large reaction (14 million people watched this race in the UK and Netherlands alone), it doesn't fill me with confidence. Y'know, beyond the almost obvious questionable nature of self-policing. It's like that meme of Barack Obama putting the medal over his own neck. I want to trust the FIA to clean up its own house. Clearly, Mercedes does too. But when a season of poor stewarding with "the show" at the forefront had a blatant hand in how this title fight ended up, I worry for the sports future in case this happens again.
It's been my hardest season covering this sport as a writer, fan and whatever else you want to describe me as. And I hope we remember a lot of the great, as well as the bad. But no matter which way we slice it, this title fight left a bitter aftertaste in the mouth. We all lost a little bit of ourselves in the madness and the ugliness of it all. But I hope we can all learn from it and the sport does too. Key words being: "I hope". See you on March 20th.