"It's called a Motor Race." – Michael Masi
Normally, when I write one of these things, you create a rough plan in your head, you know the key points to talk about and you build your piece around that. This time, I've got no idea.
I've tried to be nice. I've tried to be emphatic with Michael Masi, but this was the end of David Tennant's run as the Doctor on Doctor Who. Doctor #10 started as #9 went on, still suffering PTSD from the time war and trying to figure out his place in the world, while still trying to be empathetic and kind. But as time went on, he let his selfishness and realisation that he wanted to be "the guy", be the Time Lord Victorious, the last of his kind (or so he thought), take over. It ultimately became his demise. His final line of "I don't want to go" is an iconic one since the show's return. And I think Michael Masi might have done the same today.
This race was the culmination of what we the 100,000 tweeting hardcore fans I think a lot of us wanted this sport to be deep down, got. We just didn't like the outcome and how we got there.
We already saw a tease of it on the very first lap. Max nails his mark and passes Lewis at Turn 4, actually making the corner this time. Hamilton feels pushed off, takes the escape road and gains a second in doing so that he doesn't return. The stewards don't investigate it. We had virtually identical incidents along this line of thought in Brazil, which didn't get punished. And then Saudi Arabia, where it was. Yet another case of inconsistency where we as an audience are understandably baffled as to just what warrants a penalty.
And then that restart at the end. That goddamned restart. The restart where Michael Masi broke his own sporting regulations in order to guarantee a final lap, one-lap dash for the cash for the entire Championship. It'd be no different than Triple H running down the WWE ramp and cashing in his Money in the Bank briefcase.
You either allow ALL the cars a lap down to restart, or NONE of them. There is no inbetween. That's what the rules are in the book, as clear as crystal. Other people like Daniel Ricciardo had their entire races compromised because the midfield literally didn't matter here. Because we had to have a finish. We had to stretch those antiquated pearl clutching vibes about "the show" all the way to the bitter end. To the point where this sport essentially manufactured an ending that wouldn't have looked out of place on "Top Gear".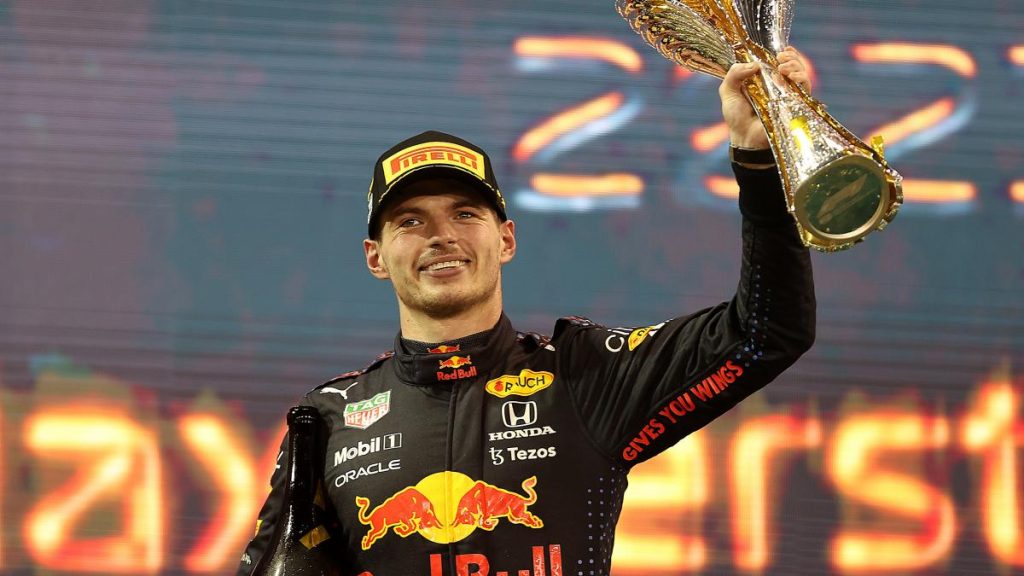 As I've said countless times before. I've tried with Michael. His position swap under red in Saudi Arabia was the BEST piece of stewarding I've seen in recent years. He inherited this job under horrible circumstances. He's had to deal with the extra radio calls being broadcast, where he's always going to split the audience because of how this title fight played out. Especially when now more than ever, we as armchaired fans always think we know better. But when the man hired to be Race Director, throws the rule book in the bin for the sake of entertainment, heads have to roll. He had to be made accountable. He has to go.
I feel sorry for the two main drivers involved. Lewis Hamilton in particular, drove his nuts off today. Made the critical pass for the lead, survived a bad decision for his team NOT to pit for tyres during the Virtual Safety Car and had the win in the bag until that final call, and his team not realising that Max was always going to stop no matter what, given they had nothing to lose on both occasions. And on a basic human level, losing the Championship on what smells a lot like a final lap screwjob when you're the victim, takes a lot of dignity that most wouldn't have.
And a salute to Max Verstappen, the new World Champion. Say what you will about his tactics, the stewards have absolutely opened up this season for someone to exploit the inconsistency, and he's done precisely that. And that's before the 10 wins, and record breaking 18 podium finishes this season. This was the first season he's ever had a chance to take the title, and he did exactly what he needed to do. That's what Champions do, and I look forward to seeing how he can defend his crown. For me, the best man won, regardless of circumstances.
But as I said at the top, maybe this is what we all wanted. This was the year that "Drive to Survive" was on everyone's lips. This was the year Netflix was in press conferences as rights to review get thrown out. Maybe that was the thoughts in the mind of Michael Masi when he changed his mind with two laps to go.
I think this winter break couldn't come sooner. Whatever the end result of these ongoing Mercedes protests, I think we all need a break from this sport. For us hardcore fans, we need to separate the tribalism that's made this sport a combination of Football and World War 3.  And for the FIA, I think they need to go home and have a good old think about the direction the sport took this season. The greatest title fight we've ever had between its greatest driver, and one who might be by the time it's said and done, will forever be tainted due to one man's reckless decision. 
Because, to borrow a line from a legendary movie: "Am I the only one around here who gives a shit about the rules?"