Zandvoort. This was one of those GP's that I think a lot of people were circling on the calendar to see how the next chapter of the Verstappen and Hamilton title fight would go down. And it was looking like it would be dramatic after we got eight red flags before Saturday evening, including not one, but two Williams in the wall. But it turns out the race was actually pretty straight forward.
Max Verstappen and Lewis Hamilton were both brilliant in their own ways. In Qualifying we thought Max would run the field over, but Lewis dug deeper than I've seen him all season to get within four hundredths. In the race, Lewis would try everything at the Red Bull with relentless race pace but it never looked like Max was going to lose.
Mercs admitted after the race that strategically they got it wrong, and it was pretty obvious. They left Valtteri out there maybe a lap too long, who then lost time getting out of the way of Sebastian Vettel's spinning Aston. And that crossover point was the perfect time to have Lewis try the undercut and maybe take track position. The first round of stops definitely showed 3 seconds was a reasonable gain. But Mercs missed it. When Lewis came in for his 2nd stop, Red Bull had the scouting report and had already told Max to push for a few laps prior. And let's not forget the best first lap of 2021 where Max gained 1.9 seconds over the line. A near perfect race for the new Championship leader.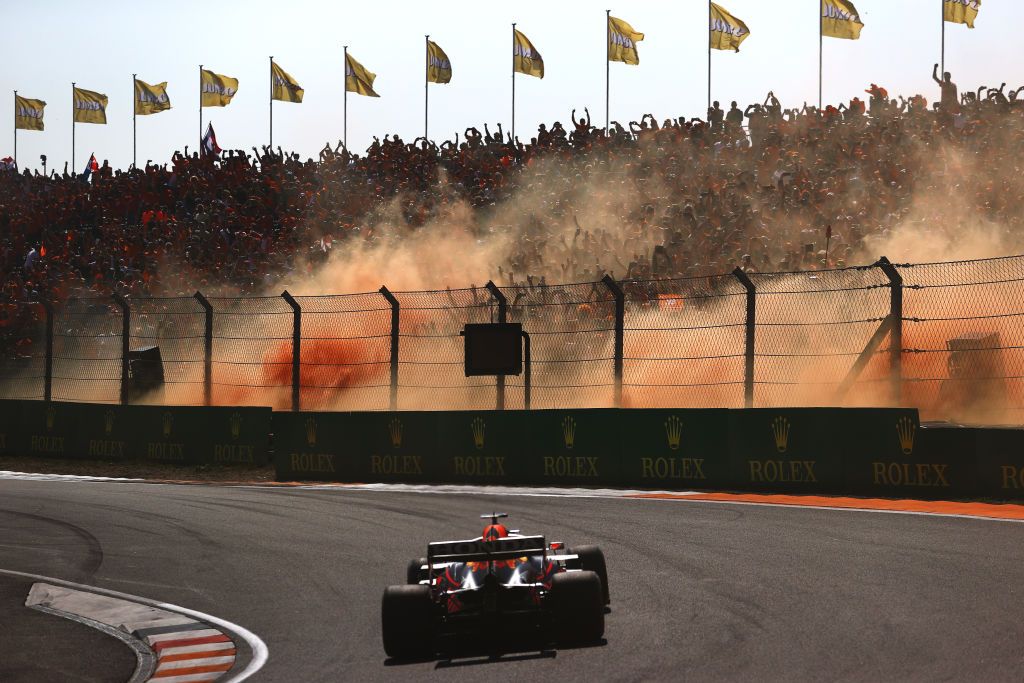 Mercs will still leave Zandvoort reasonably happy with 2nd, 3rd and a fastest lap bonus. It's 5 points gained on Red Bull overall after Sergio Perez is still trying to figure out how to qualify. But it could have been more and they know it.
This isn't the Red Bull of Spain who were caught with their pants down. They genuinely believe they can take the fight to Mercedes, and Max is swinging harder than anyone ever has in this hybrid era. His 17th career win (And 51 podiums) is now the most of any Non-Champion, and his 6th win of 2021, the most anyone's achieved against the juggernaut that is the Silver Arrows. Have we forgotten he's only 23?!
The Dutch haven't got many megastars – I mean, it's Virgil Van Dijk, MVG, Dafne Schippers and Tom Coronel following you on Twitter. Or maybe it's Tim. But in any case, when guys like Max come along, they get behind him. It was an incredible atmosphere, resembling Valentino Rossi at Mugello, or the Tifosi at Monza. Awesome scenes, even if it was probably a bit musty and smelt of flare, and they booed Hamilton a bit.
I don't know how I feel about the booing at this point. In almost every other mainstream sport, it's socially acceptable to boo the team you don't like. Because Motorsport is of inherently greater danger, we think we're above it, when we're kinda not. We saw it in 2013 with Sebastian Vettel and all he did was win a lot and ignore a team order. And it took almost an entire season, and a Super "Beat 'Em Down" of the field in Singapore for the sport to finally take a stand.
Hell, Dale Earnhardt, one of Motorsport's most beloved figures was relentlessly booed, even at home, for dumping drivers out. Do I think drivers should be booed for no good reason? No. Do I think it's actually causing any harm? Also no. Hell, if you believe any elite athlete ever, it motivates them, right? Do I wish we had this same sort of energy against the bigger abusing tendencies within the sport? Hell yes. In the grand scheme of things, it's going to take a big effort to dissuade people from voicing their opinions when they've paid their hard-earned money to be there in the first place.
Other observations – Pierre Gasly is a superb talent, by any and all measures. A dominant 4th place over the stronger midfield teams in the fight for 3rd as Ferrari, Alpine and McLaren tripped over each other's ankles. It's Gasly's third straight finish in the Top 6 and he's already close to beating his career best 2020 season, a season that had a win in it. If you said to me he's a better fit at Mercedes over George Russell, I'd certainly entertain the argument. It's almost a shame he's signed on for 2022, because I still think leaving the Red Bull umbrella is best for him. But him dragging AlphaTauri into the elusive Top 5 chase almost single-handedly is making him a Driver of the Year candidate.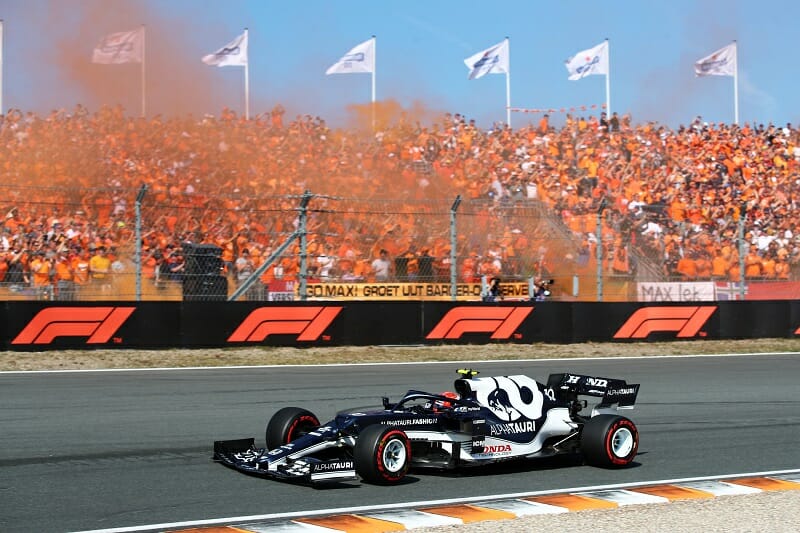 And look, it's almost too easy to dunk on Nikita Mazepin at this point. He said he wanted to do his talking on the track, then often ends up producing diarrhea of the mouth. His block on Sebastian Vettel should have been a slam dunk penalty, but the latter spared him given what he went through in Austria. His point was spot on, F1 Qualifying sessions are quickly turning into Moto3 sessions, where guys are dawdling offline to make space or fight for slipstreams, and we get traffic jams too. You get 12-18 minutes to set a time in qualifying but everyone is going to take a chance by waiting until the last minute for the extra rubber, and I think penalties need to be increased to get the message across. Wouldn't mind it if MotoGP's "minimum sector time" rule came into play.
Overall, Zandvoort was a pretty bog standard GP, with extra spice from the atmosphere. I don't think this is a particularly great track. Heck, even the F3 cars were struggling for passes, and F1 were airing on the side of caution with DRS zones after the Belgium debacle. It's uncompromising, and punishes mistakes, but personally, that's never been an incentive for me to watch. But hey, on the bright side at least I went nearly 1,000 words without mentioning the f***ing banking. Check back here soon for a new Motorsport101 Episode on that, and the silly season's conclusion!