It's that time again, folks. We all love a good list. You really liked last year's list, so we're doing it again! It's Dre's Top 10 F1 Drivers of 2022!
A reminder of the format: These are the 10 Drivers who I feel were the best across the 2022 season. I take a range of factors into account including: Counting stats such as points scored, and position finishes. But also try to include pound-for-pound strengths like achievement relative to the strength of the car. It's a little bit vibey, but I promise I will back up every argument I can for where I have the drivers ranked.
Last year, Max Verstappen's ridiculous title-winning season was enough to get him the #1 spot, but will I do whatever everyone else has done and try to ram Lando Norris up there? Have the Alpines dropped off? Did George Russell make it higher up than he did last year? Let's get into Part 1 of my Top 10 F1 Drivers of 2022, with positions ten through six.
Honourable Mentions: Valtteri Bottas – Applaud him for cashing in early when Alfa Romeo was genuinely really good. New regulations are always tricky to navigate with Alfa having one of the lighter cars at the start of the season and Bottas raked in the early points. Still did a decent job of anchoring them when the team dropped off a cliff in the second half of the season. As said in my final Dre Reviews – No-one scored fewer points than Alfa did after the Canadian Grand Prix in June.
Alex Albon – The kindest thing I can say about Albon (And I promise this isn't condescending), is that if you didn't know any better, you'd think George Russell was still in that car. Williams had to get creative on strategy for the few points-scoring days they had, but he took full advantage of those days and carried the worst car in the field over the year very well. Was literally my #11 and was close to putting him 10th.
#10 – Sebastian Vettel
Key Stats: 12th Overall (37 Points), 10 points finishes, 6th in Azerbaijan and Japan
Sebastian was just off this list last year for dragging a subpar Aston Martin into the points on a semi-regular basis. This year, he did just enough to sneak in.
You've got to remember where this team was even at the start of the year. I literally made an entire video about how the honeymoon period was over in the team after their horrendous start, scoreless until Imola. But to their credit, the team dug in and got better as the year went on. I'd say by the end, they were challenging Alpine and McLaren, and were unlucky to ultimately finish 7th again this season, missing out on 6th via tiebreaker.
A lot of this was down to Sebastian Vettel putting the team on his back. Despite missing the first two races via COVID, he got in the points 50% of the time on just 20 starts, and fixed a lot of his race pace problems, winning both head-to-heads this season against Lance Stroll (13-7 in Quali, 10-9 in race trim, a matchup he lost heavily last year). And when the points did come, they came heavy. A pair of very strong drives in Baku and Japan to finish 6″', as well as 8th in Belgium, Singapore and Austin.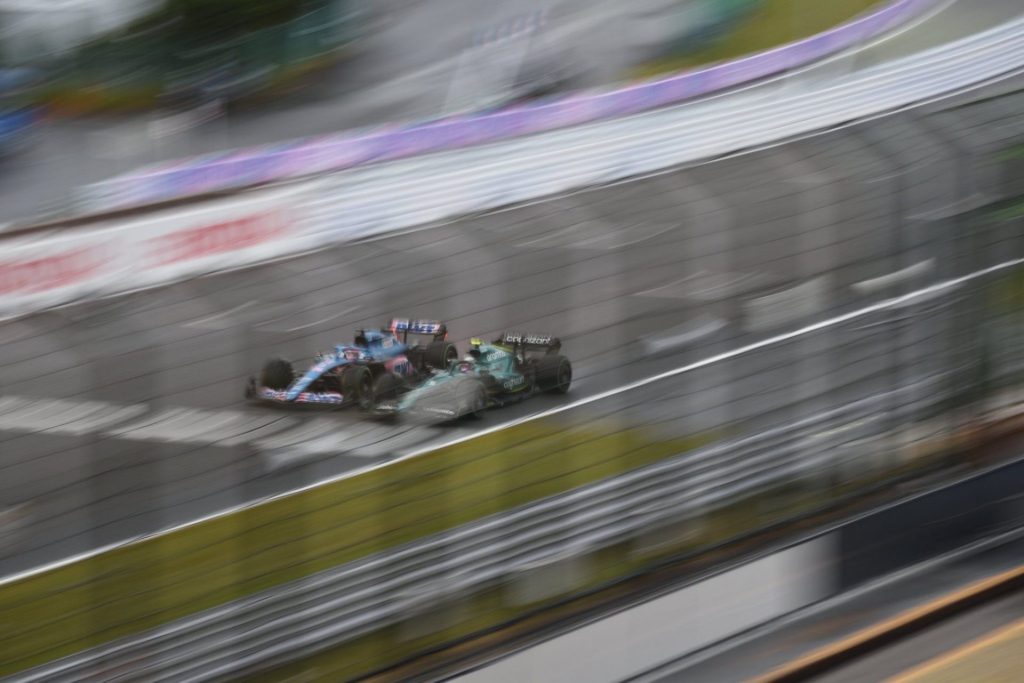 We also saw the best of Seb's adversity when his team often let him down. The 8th in Austin came after a 16-second stop denied him a possible Top 5, but still battled hard with Kevin Magnussen all the way to the line. Was taken out by Mick Schumacher in Miami when both were set for points. A point in Abu Dhabi despite the 1-stopper not working. Multiple times Quali setup was the culprit like in Canada. 37 points compared to Stroll's 18 is comprehensive.
More than anything else, Sebastian Vettel proved in his final F1 season, that he's still good enough to be here and drive at a high level. We weren't even sure of that when he left Ferrari. His final salvo reminds me a lot of Moeen All's Test Cricket career.
Moeen had just under 3,000 runs and 195 test wickets, an outstanding haul for a lower-order all-rounder. He had his fair share of question marks over his career and was moved around the batting line-up during England's more turbulent times. But how did his test career finish? A ridiculous 43 off 18 balls, smashing India for five sixes in a series that they would go on to dominate. England went back on their word on promising Moeen a rest when he just had COVID and missed his family, and he never played Test cricket for England again.
That, was Sebastian Vettel's 2022, leaving the sport with people wanting just a little bit more of what made him so great.
#9 – Esteban Ocon
Key Stats: 8th Overall (92 points), 16 points finishes, 4th in Japan
I actually feel bad for Esteban Ocon here. In a vacuum, this is still a really good season. 8th overall, consistently in the points, regularly around 7th place, peaked in that excellent one-on-one dogfight with Lewis Hamilton in Japan that he won for 4th.
But it's hard to ignore the elephant in the room. See last year, Ocon was very, very close to Fernando Alonso over the whole season. So much so, I was close to actually putting them on my list as a tie because they were so hard to split. This year… a bit more obvious Fernando was a bit better than him and the top of the sport was a lot more defined with Ferrari back as a top-tier contender. Someone had to miss out here, and Ocon was the unfortunate name.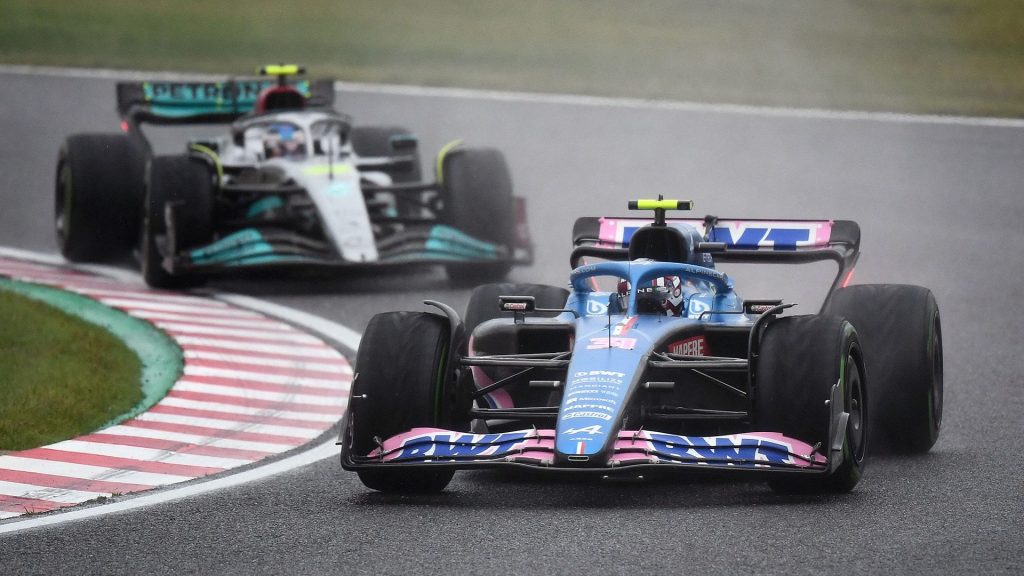 Again, the margins are narrow. He lost the Quali Head-To-Head 12-10. He won the Race Head-to-Head 12-9, but Ocon only had two DNFs to Fernando's five*. (Mexico didn't count because he technically did finish under the 90% rule, but really it's 6). All things being equal, Fernando probably wins the points battle with a slightly better rub of the green.
Honestly, with this entire list, I had the hardest time with positions 9-6, and someone was probably going to look harsh as a result. Esteban Ocon is the unlucky one here, but there's little to worry about. I just think Fernando Alonso is abnormally good for a guy going into his age 42 season. Going to be fascinating to see how he stacks up against Pierre Gasly next year.
#8 – Carlos Sainz
Key Stats: 5th Overall (246 points), 3 pole positions, 9 podiums, Win at Silverstone
Welcome to the next block of what I call "underperformers with heavy hitters". Carlos Sainz might be the poster boy for this, given the man wrote a lot of cheques his arse just couldn't cash this year. Man has spoken a LOT about how good he thinks he is and his 2022 season just… doesn't add up in that regard.
Now in Carlos' defence, he probably deserved a fair few more points on the table. He was taken out in Imola, and Austin from pole position. He was on the brink of second when his engine exploded in Austria. His Hydraulics failed in Baku. He probably did close the gap as the season went on, but by then Ferrari couldn't capitalise as they were more concerned with the resurgent Mercedes rather than challenging Red Bull.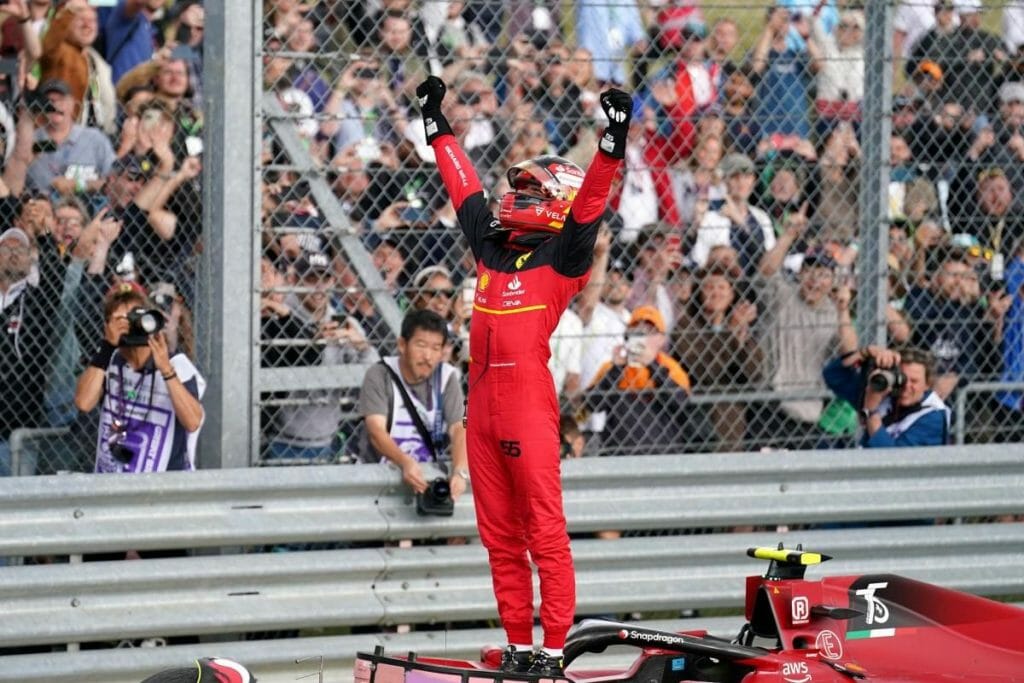 But he also made more unforced errors than all of the other big hitters. In Australia, he panicked and crashed on a Hail Mary pass. He binned it on the opening lap of Japan. Even his win for the year at Silverstone came as a direct result of horrible Ferrari driver mismanagement where Charles Leclerc was clearly faster on the day… with a damaged front wing. Lost the Quali Head-to-Head 15-7 and Race Head-To-Head 12-9 too.
I like Carlos Sainz as a driver, but this feels like his limit. There's no shame in playing second fiddle to Charles Leclerc, who feels like a generational talent. But remember last year in this very list I said that Sainz gained 50+ points from the podiums that all came when Leclerc had horrible weekends against his control? Sainz didn't get that slice of luck this year and I think the scoreboard this year is a much more accurate reflection of where they're both at.
#7 – Sergio Perez
Key Stats: 3rd Overall (305 points), 11 podiums, 1 pole position, Wins in Monaco and Singapore
Please don't go for my house Mexico.
Continuing the trend, here's Checo. To think, we were probably one lap away from Perez finishing as championship runner-up and still having him seventh on my Pound-For-Pound list.
I said this during my Mexico Dre Reviews and I'll repeat it here… Anyone who thinks Checo is the reason why Max Verstappen has two World Championships is kidding themselves. He is not in Max's league. Not even close. In his two years at Red Bull, he's done little to shake the trend that he's here to be another (slightly higher quality) #2 in Max's house.
He still has his moments. His Monaco win was up there with his very best in F1 to date, and he handled the slippery conditions at Singapore better than anyone else did (When he wasn't behind a Safety Car), but those days were sporadic and I fear that Red Bull producing its greatest car yet in the RB18 padded his general numbers.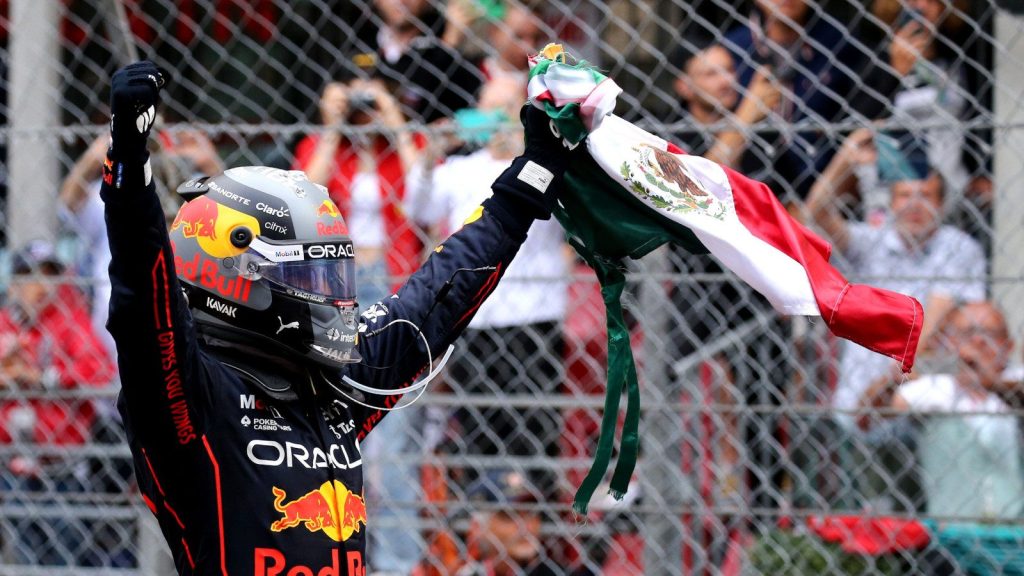 In the second half of the season, Checo got crushed by Max Verstappen. He lost the Quali Head-To-Head 18-4 over the season. And according to F1 Visualized, he was nearly four-tenths of a second in arrears to Max on median average, the biggest differential in the field. Lost 17-5 in races too. With all that in mind, how high can I possibly rank him? We gave Mark Webber way more shit for being uncompetitive in the same climate as we're dealing with here.
Right now, this is enough for Red Bull to get by, as they have the dominant car in the field. But if the field closes in, which you'd expect it to given that F1 is a sport of diminishing returns, Perez is still a potentially vulnerable target if Mercs and/or Ferrari can close the gap. It's probably why Red Bull didn't win the Constructors in 2021. But hey, Perez got his extension when his season looked quite rosy after his Monaco win. I hope there isn't any buyer's remorse there.
#6 – Fernando Alonso
Key Stats: 9th Overall (81 points), 14 points finishes, 5th in Britain, Brazil and Belgium
This is going to burn certain vocal quarters of the internet, but there's no getting around it – Fernando Alonso is still really, really good at this. One more time – He's going into his Age 42 season next year. El Plan is alive and well.
And you have to remember, there were six races this year where Fernando failed to see a chequered flag. It's probably why he got even more grumpy and miserable than usual towards the end of this season because it's hard not to look at Alpine as a whole and wonder just how many points they left on the table via questionable strategy calls (Canada), or asking their drivers to continually bail them out on engine penalties. Remember, Alonso was taking engine penalties as far back as CATALUNYA. Me and Cam at M101 reckon it's at least 50, maybe as much as 100 by the more generous estimates.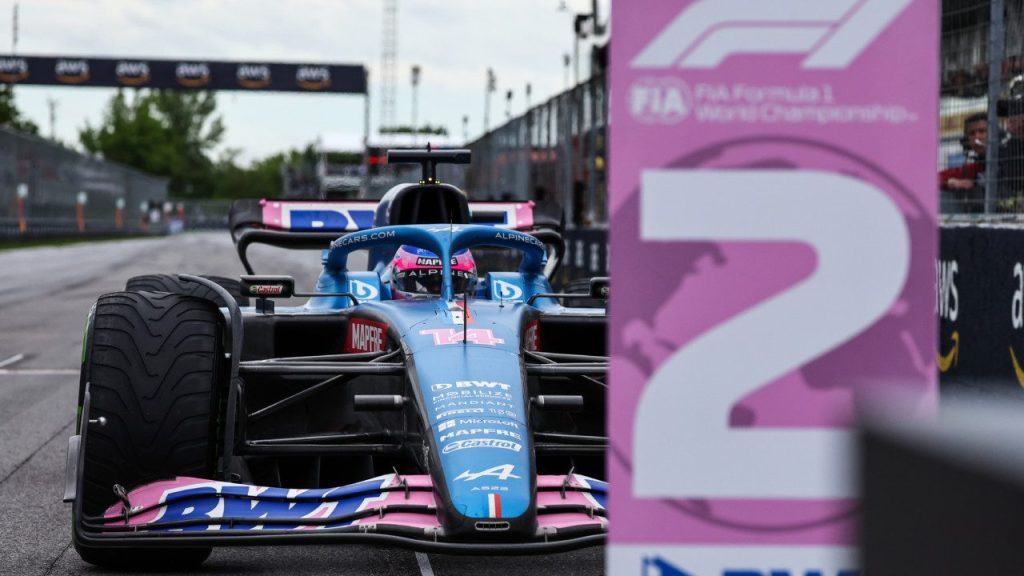 If Alonso gets anywhere near an optimal season under him this year, he probably cracks three figures and gives Lando Norris something to think about. All of this makes his future so baffling. Alpine has been unreliable but they finished P4 as a manufacturer in spite of that. At times, their pace was blistering and their power unit was amongst the best. Really, they should have slaughtered McLaren for 4th, not made it as close as it ended up. So of course, Alonso's chosen now as his time to leave.
Aston Martin was prepared to give him that multi-year security blanket of a contract, something Alpine wasn't prepared to do. Now normally, I'd be in the French team's camp, giving multiple years to a driver in his 40s is crazy risky. But Alonso's showing no signs of hanging up the gloves or falling off as Kimi did. Potential Stroll family politics aside, all parties might just be okay. Aston Martin definitely improved as the year went on, and Alpine has a strong car and Pierre Gasly coming, even if his 2022 left a bit to be desired. How long can Fernando keep this up is fascinating and his ranking of 6th might be the biggest surprise on this list.
In Part 2, a McLaren, where the Mercedes ended up, and will my house be on fire by the weekend? See you then, and of course, hit me up on Twitter and tell me why Sergio Perez should have been in the Top 5.