"It's Palover."
I'm running out of ways to describe seasons being over in Motorsport, and running out of ways to describe the astonishing brilliance that is Alex Palou. He wanted to close this Championship early, so he promised his boss Chip Ganassi he'd do it in Portland, with a win. And he did. Let's coronate IndyCar's new King, Alex Palou.
Best In The World?
Portland was another Palou masterclass. Started 5th, nailed the opening launch to be 3rd by the end of the madhouse opening chicane, passed McLaughlin after his Alternate tyres fell away early on, and then used scuffed harder tyres (Primary) to completely dictate the terms of engagement.
You could maybe consider this race Palou's final test. The only man who could really challenge him was Scott Dixon. The Kiwi was on a similar game plan but ran his Alternate tyre stint later. They ran head-to-head and Palou never gave Dixon a prayer, suffocating The Iceman on strategy. At one point Palou was 10 seconds ahead on net pace alone, and even when Dixon tried to get out in front, dumping his push-to-pass on the Alternates to take track position, he came out behind and that was it.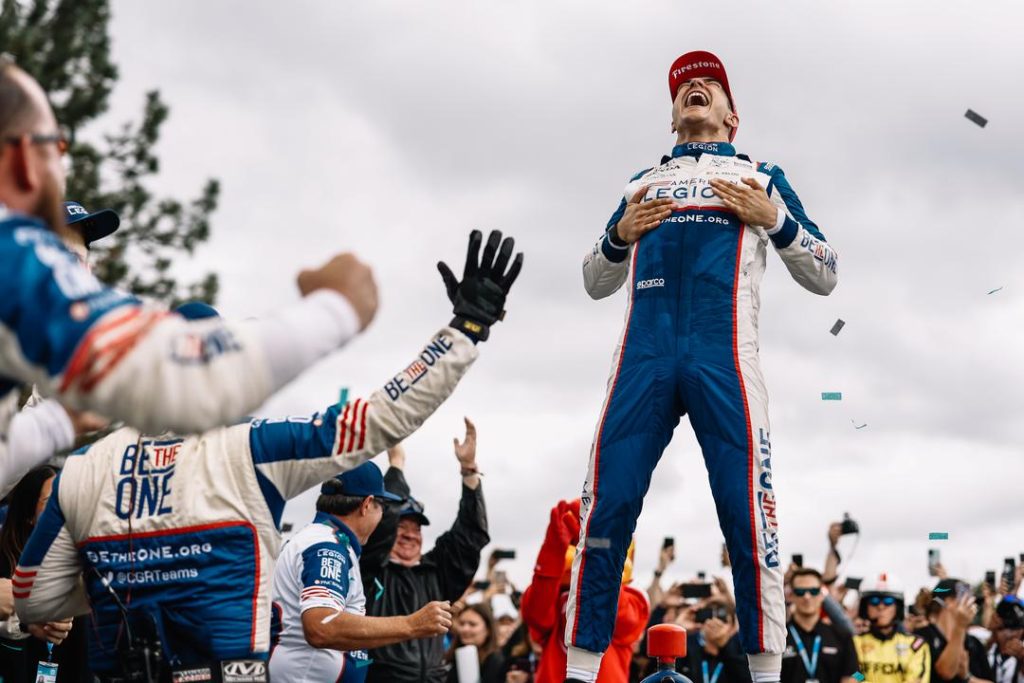 Palou even had a surprise at the end when Agustin Canapino's stranded Juncos car caused a late caution and it brought Felix Rosenqvist into play with him taking his final pitstop essentially for free. He ran sticker Alternates at the end compared to Palou's 10-lap old scrubbed Primary tyres and it just didn't matter. Palou pulled away for the win, with 69 laps led. Nice.
It's the cherry on top of what's been an absolutely incredible season for the Spaniard. His average finish on the year has been 3.8, two spots higher than Will Power's Zenmaster 2022 season. He's the first driver to ever win the title early since reunification. He's finished every single race in the Top 8. Five wins across two of the three major disciplines. He's cracked 600 points on the year and would have had a shot at the points record (Dixon's 678 in 2018) if it wasn't for the fact this was the first year the Indy 500 wasn't double points.
It's fitting that Dario Franchitti was there in the Chip Ganassi garage this weekend because he's witnessed the passing of the 10's torch. Chip made it clear that Palou will be in his car next year, which is a terrifying thought for all involved. Let me put it to you another way. Max Verstappen is putting together the greatest F1 season ever seen, and I'm not entirely convinced he's the Driver of the Year across Motorsport. Alex Palou just obliterated one of the best single-seater series in the world and it's largely spec. That's how astonishing he's been.
Cam, RJ, you were right all along. Alex Palou is special. And this season has been his masterpiece.
It's Grover
On the other side of the coin, It was confirmed this past Saturday in IndyCar that Romain Grosjean is leaving Andretti Autosport at the end of the season, and as it stands, it's unlikely he's going to be anywhere else in IndyCar for 2024. Maybe Ed Carpenter if Ryan Hunter-Reay doesn't want another year full-time as he enters his Mid-40s. Maybe Dale Coyne if Sting Ray Robb can't find the funding. Maybe AJ Foyt if funding issues hit Ferrucci or Pedersen. Either way, the prospects are bleak.
This to me, is a Greek Tragedy for everyone involved. Grosjean was meant to be the ultimate feel-good story. His safety net after walking away from Haas and his life-threatening Bahrain fireball. He captured hearts very quickly when he was at Dale Coyne as a rookie. The series embraced his F1 popularity and he committed everything to the series in return, including flying out his wife Marion and the kids.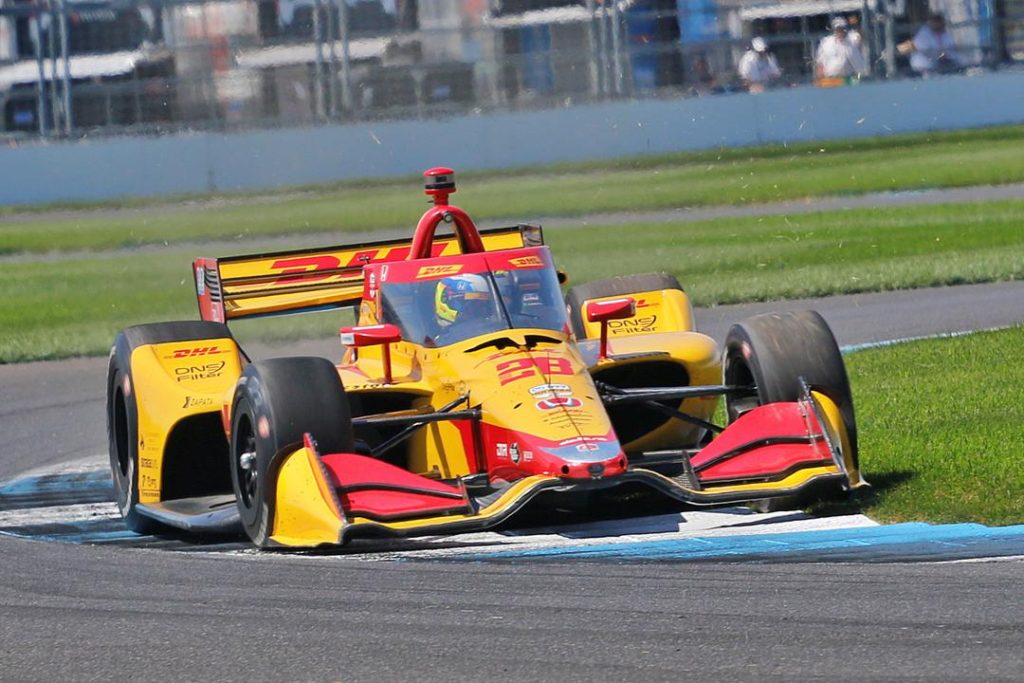 He joined a top-tier team and an iconic car taking the DHL #28 car that Ryan Hunter-Reay had made his own and his results were promising. I stand by what I said earlier this year that through Barber 2023, he was the best driver in the series on a white-hot streak going into the Month of May, even if the results didn't tell the full story.
And I think that's why it's turned so south. In an alternate universe, Grosjean has the better part of 200 points through April and he's a top contender with an Andretti-backed contract to tie him down as the defacto team leader. Now I've mentioned before, that I personally think that his outburst at Indy's first Road Course race in May where he was knocked out in Round 1, was a game-changer in the worst sense. It showed Grosjean's short temper and unprofessionalism. You don't have those outbursts in public. Especially given the Andretti camp was only months past an implosion between Michael Andretti and Alexander Rossi at Mid-Ohio. But it got reported more frequently that Grosjean had a knack for eviscerating his team over the radio.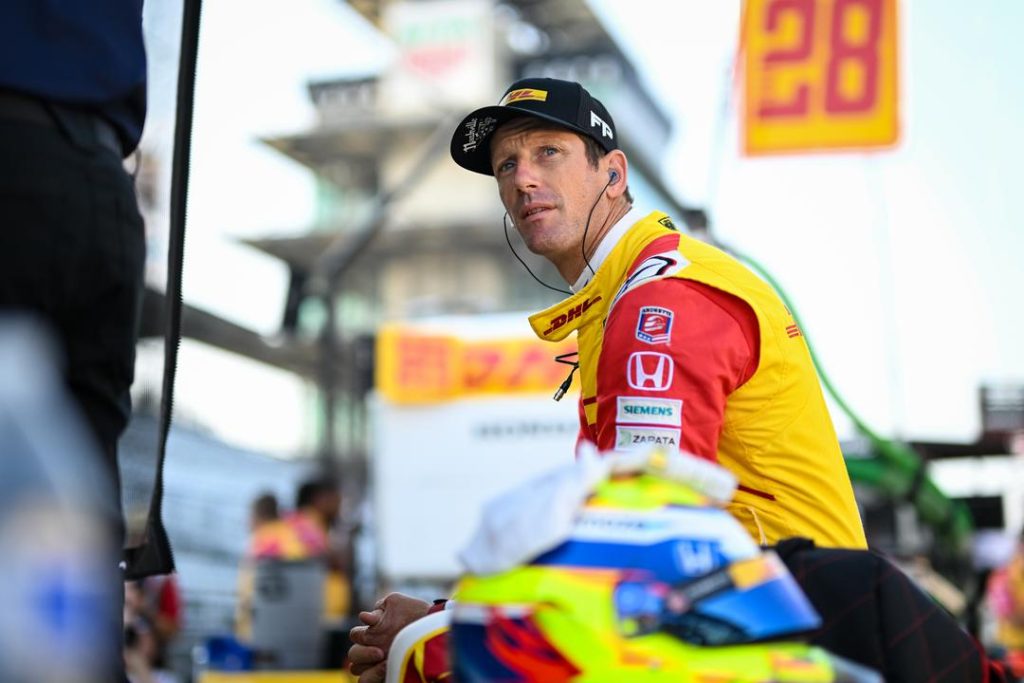 I say this is important because if you look at the standings before Portland (The DNF wasn't on him this time, again), it paints an interesting picture. If you compare Grosjean to last year, pre-Portland when the decision was made:
2022 – 13th overall, 321 points, 1 Podium, 3 Top 5's, 7 Top 10's (17 Races)
2023 – 12th overall, 271 points, 2 Podiums, 2 Top 5's, 3 Top 10's (15* Races)
It's a drop, but not a huge one. Factor in some of that bad luck and he's probably about even. And if you compare him to the other full-timers in the team…
Colton Herta – 10th overall, 331 points, 1 Podium, 3 Top 5's, 8 Top 10's
Kyle Kirkwood – 11th overall, 327 points, 2 Wins, 2 Top 5's, 5 Top 10's
…Grosjean isn't behind by a huge margin. Certainly third in their team of four cars, but not a huge, "we have to sack this guy now" margin. On paper, I think Marcus Ericsson is an upgrade and adds some stability to a clearly erratic and inconsistent team, but I could manufacture a decent argument to give Grosjean another year and put Ericsson in the #29 car. But there's a reason why that might not be possible. More on that later.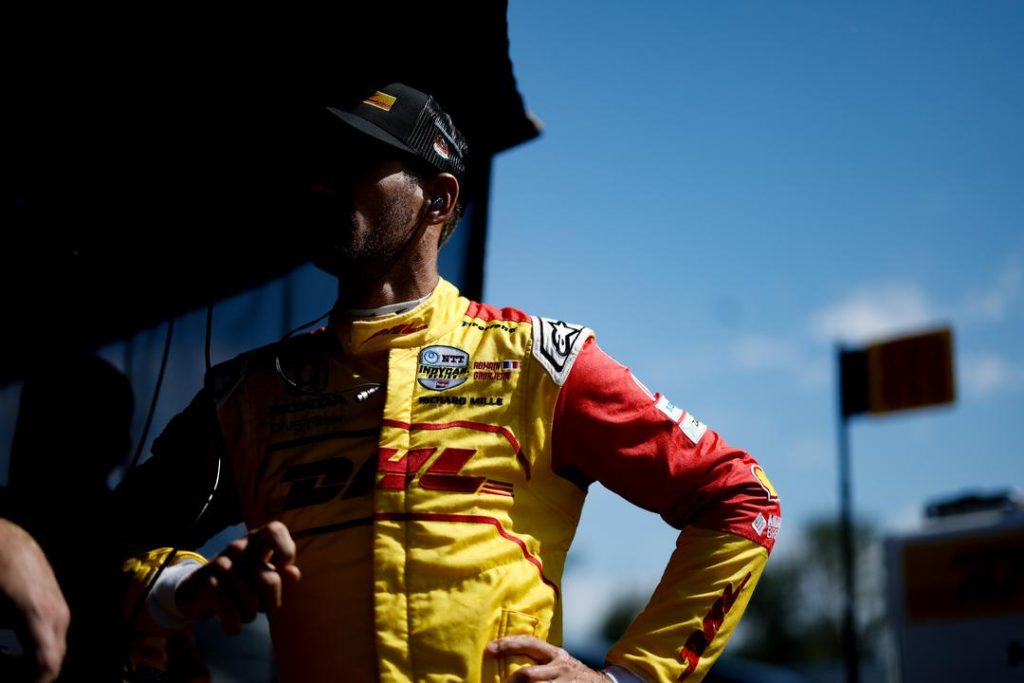 Nope… this doesn't feel like a performance-related sacking. Not directly. You can get away with being a douchebag when you win. Ask Jose Mourinho. But that safety net gets a hell of a lot flimsier if you're not backing up the way you're being with results. Through Barber, you can stomach the frustration. When your average finish has been nearly 15 this season… not so much. My gut feeling is, this is a sacking based on "vibes" more than a straight performance firing… Because remember, Andretti as a whole is worse this year than they were last year, despite two wins.
If this is the end of Grosjean's three years in IndyCar, it makes me feel sad. The series could have easily revelled in his popularity being a genuine shot in the arm for a series that I've always said has huge: "Please like me Dad!" energy. It was the perfect home for a likeable F1 star to be embraced. And it's all ended on a pretty sour note. Grosjean will be fine if he just upgrades his part-time Lamborghini Hypercar drive into a full-time one, or if a smaller team takes him on (And seriously, why not?) but IndyCar will be worse off without the Swiss-French driver. And that's a shame.
The Battle At The Bottom
And there's another reason that Andretti might have felt the need to move on from Grosjean, and it's an element of the series that isn't spoken about as much as I think it should. And that's the Leader's Circle.
For those who don't know, the Leader's Circle is IndyCar's prize money scheme to keep the loyal and consistent cars afloat within the series. If you finish in the Top 22 of the standings at the end of the year, the owner of your car gets roughly $1m as long as said car is full-time.
Andretti's already admitted that if they don't get into the Leader's Circle with the #29 car (That's Devlin DeFrancesco), they will downsize to three cars. This is a startling admission because, for me, I think Andretti's been stretched too thin at four cars for years. The #29 car feels like a junior team's second car where off the record, it's listed as "spares".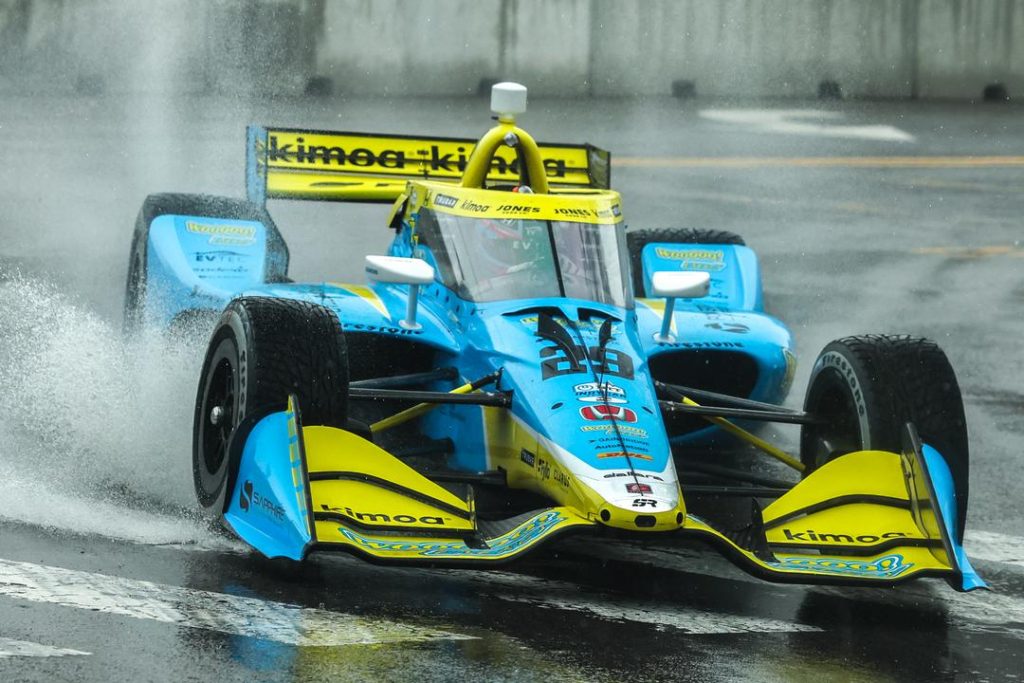 And it's an observation I could easily make about three or four other teams on IndyCar's grid right now as the series has expanded to 27 full-time cars. Did RLL really need three cars? Has having two cars really made Juncos any better than what you already had with Callum Illot? Did Meyer Shank need a second car?
With the series at 27 full-timers, five cars each year are going to be down a million bucks on the balance sheets because the series hasn't stretched that circle to facilitate the series' recent expansion.
And if you look at that cut-off down the bottom of the ENTRANT standings, not the drivers' standings going into Portland, it paints another fascinating picture:
22nd: #60 Meyer Shank Racing (Tom Blomqvist) – 160 Points
23rd: #30 Rahal Letterman Lanigan Racing (Juri Vips) – 160 Points
24th: #78 Juncos Hollinger Racing (Agustin Canapino) – 159 Points
25th: #29 Andretti Autosport (Devlin DeFrancesco) – 156 Points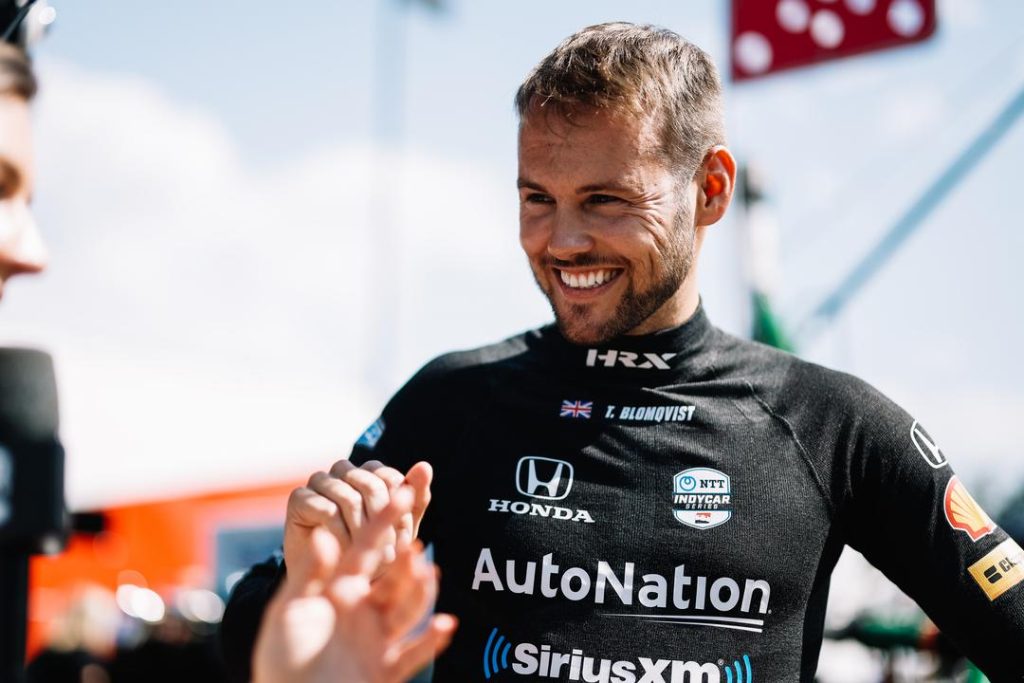 It's a bloodbath down there, with huge ramifications for the field. Andretti's admitted that they're downsizing if Devlin doesn't make the Leader's Circle. There are rumours that Canapino is one-and-done in IndyCar if he doesn't make it in, despite a decent rookie season by most accounts, which would be a damn shame given how humble and important his Argentine influence has been on the series. Ricardo Juncos denied that rumour today, but Motorsport always works in mysterious ways.
Jack Harvey was sacked early from his #30 ride and I'm pretty sure his entrant points standings were a big reason why they rolled the dice on Vips late on. And the #60 car was Simon Pagenaud's pre-Mid-Ohio wreck and he might be done in the series altogether.
Only one of these four cars will get that million dollars, We've already had huge ramifications regarding the bottom of the Leader's Circle going into Portland, and there'll be more once the season's over. Watch this space.
The Lightning Round
You all fucked around and let Chip Ganassi sign Linus Lundqvist in the #8 car next year? What the hell have you all done?! Linus was on an F1-level trajectory in Europe and should have had a full package in IndyCar this year, to begin with after dominating Indy Lights in 2022. He is an incredibly fast talent and in the perfect place to hone his skills. And what does it say about Chip Ganassi that they feel they can risk half their team towards raising younger drivers?!
I will keep beating this drum. Leaving Agustin Canapino's seemingly dead car on the side of the road to give Felix Rosenqvist a chance to pit is so needlessly dangerous. End the nonsense "competition delay" on caution.
And another thing, the stewarding. Alex Palou blatantly blocked Helio Castroneves on the exit of one of his pitstops and the stewards didn't even review it. So shocker, when Marcus Ericsson blocked Alex Rossi into the backstretch for a more subtle block that nearly led to a huge accident, Race Control's hands were tied because they couldn't possibly punish Ericsson for it. But then Kyle Kirkwood running Ryan Hunter-Reay off the track was a two-position grid drop? Make it make sense, the stewarding in IndyCar is borderline farcical at times. #NOKWAPI
Myles Rowe became the first Black American to win a Single-Seater Championship in North America when he captured the USF Pro 2000 title. Delighted he got some time to cook on the main broadcast because he could be a star of the future and an important symbol for what IndyCar is doing with minorities in racing, but also how far Motorsport still has to go. Wish him all the best in Indy NXT in 2024.
Remember when I said Scott McLaughlin looks like the sort of dude who can dish it out and can't take it? Well, turns out he unfollowed David Malukas on all his social media after their hip check at Gateway last week. Ha, told you. Funnily enough, Malukas finished directly ahead of McLaughlin at Portland too.
Speaking of which, looks like Lil' Dave is heading to McLaren next year in the #6 car. A very intriguing move. I like Malukas a lot. A lot of raw speed, especially on ovals, which a lot of the more inexperienced drivers don't have at the moment. I still think he's a bit raw (He's 21, so that's to be expected as the 2nd youngest driver in IndyCar), but I think you can polish him into a solid all-rounder in your third car while you maximise Pato O'Ward and Alexander Rossi as your two headliners. And he'll be a social media wet dream.
And as a result, it looks like Felix Rosenqvist is heading into Meyer Shank and the #60 car. Meyer Shank is in an interesting place. The Indy 500 Death Lineup was a bust, and even before his injury, Simon Pagenaud was really struggling. They've got a fresh rookie in Tom Blomqvist and likely wanted some experience alongside him, and Felix is certainly that after five seasons across some really good teams. But if Felix is your ceiling, how good are you going to be, really? And what will happen to Simon? Is this the end?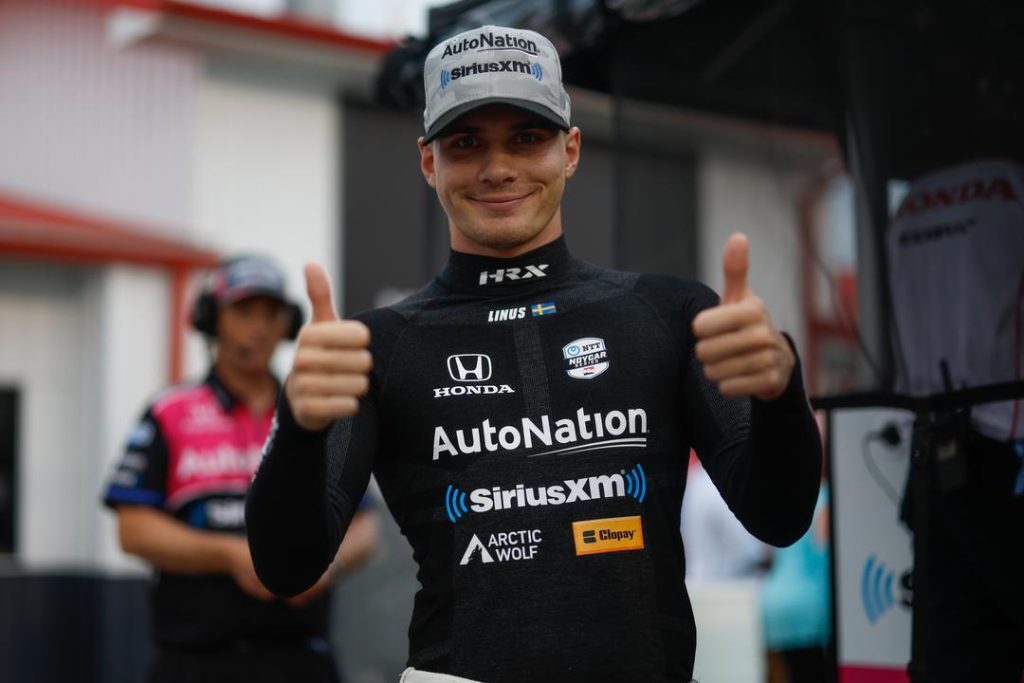 Speaking of which, Townsend Bell called Tom Blomqvist, Linus Lundqvist multiple times in that race. I get they're similar-sounding last names, but that's just mad unprofessional. Do better.
On a totally unrelated sidenote – I wonder why IndyCar had no problem sharing why Juri Vips was fired from Red Bull Racing, but entirely glossed over why Santino Ferrucci ended up stateside?
Dre's Race Rating: 6 (Decent) – Portland… didn't really vibe with me on this one. I think sometimes as a track it's a bit too difficult to pass, which is weird with the amount of raw power these cars have on road courses. Instead is full of a lot of dirty air, scruffy racecraft and not much actual excitement in the race. Perfect if you're Alex Palou, not so much if you're a casual fan. See you in Laguna Seca for the season finale.