WARNING: A fatal incident is discussed in this post, which you may find upsetting. If you do not wish to read it, please skip past the text in blue. Look after yourselves, and thanks for reading. – Dre
"Dear MotoGP.
I sigh as I write this letter. This was meant to be a glorious race weekend on all counts. You had your attendance pick up a bit. 11,000 more fans rolled up compared to last year, and that's solid.
Aprilia had its greatest day in MotoGP history, with a dominant 1-2 finish, and some genuinely beautiful celebration scenes. Aleix Espagraro getting his kids involved in all the celebrations. He and Maverick Vinales swapping bikes on the way back to Parc Ferme and seeing the Spaniard genuinely overjoyed after his Yamaha struggles again. For finishing a GP in 2nd.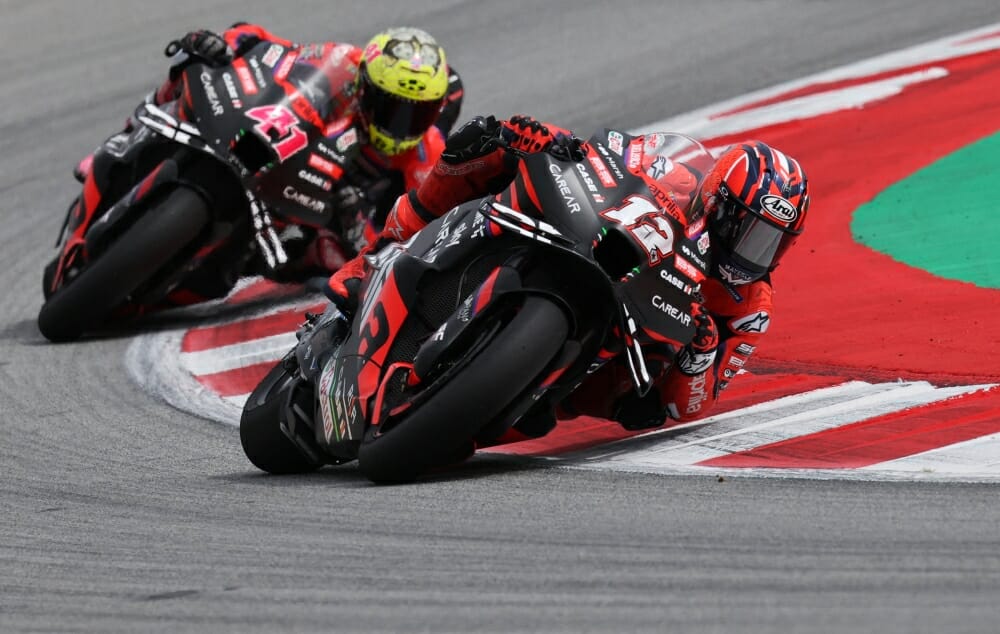 Mav himself called it the greatest day of his Motorcycle career. Aprilia used to be the nasty team for the way it treated riders like Sam Lowes, Scott Redding and Andrea Iannone. Now it looks like a wonderful vibe and place to be. That's a really fucking cool narrative story for a team that was in the dumps only three years ago.
The Moto2 and Moto3 races were outstanding. Jake Dixon had his finest GP performance yet to hold off Aron Canet in a final lap dogfight, which I'm sure you'll appreciate given how badly you want to make the man a star. Okay, the Moto3 race had a nasty end with Deniz Oncu ploughing David Munoz into the gravel, but David Alonso is becoming a star overnight and the racing was largely as excellent as ever, even if it felt a bit much.
However, my overwhelming feeling while watching this race was one of fear and anxiousness. I don't think you know as a sport how truly lucky you were yesterday afternoon. This was a big, BIG bullet dodged.
Last year's Catalunya start exposed a huge problem in the sport that we didn't know at the time. Braking in another person's slipstream can make you speed up and/or lock a brake due to the crazy amount of downforce these bikes now generate. I feel bad for Taka Nakagami looking back on it now because we just didn't know how frequent an issue it would become. Ask Marco Bezzecchi after Silverstone.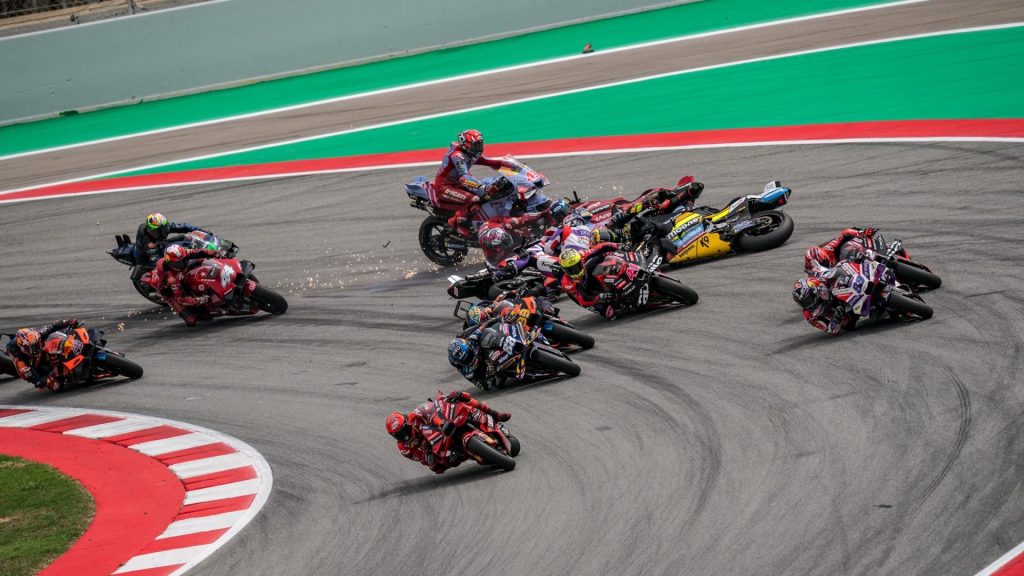 We're sending 22, 300+ horsepower motorcycles with F1-style aerodynamics and tyre pressures that would fail a car's MOT (1.4 bar on an opening lap, seriously?), at 180mph into a 90-degree bottleneck and then we act surprised when chaos ensues. Bestia broke an ankle and a finger. Bez broke his hand. Six bikes were in a gravel trap and Alex Marquez got the best seat in the house for a sickening second crash.
I don't know what caused Francesco Bagnaia to be catapulted ten feet in the air, but it was nasty as hell. What came next was truly sickening. The man's legs were run over by Brad Binder on a live race track. Thank GOD the man was able to leave the hospital today on crutches and is relatively fine. Because I think that was a walking miracle.
Incidents like this are a sad, inevitable part of bike racing and Motorsport in general. It's a brutal sport. You don't have to tell me twice. I'm not going to go into drastic panic mode about making changes, and I've been very vocal over the years about the direction the sport is going on. But what I will say is, the way you as a sport continue to handle these sorts of incidents is genuinely stomach-churning.
I thought that we as sports broadcasters learned a collective lesson at Euro 2020. Christian Eriksen's cardiac arrest was one of the most startling, scary incidents ever captured on film during a sports event. We watched in horror as CPR was being administered. The players had to shield their friend and teammate from being seen on camera. His distraught wife was being comforted by Kasper Schmeichel on the sidelines. We didn't need to see any of that.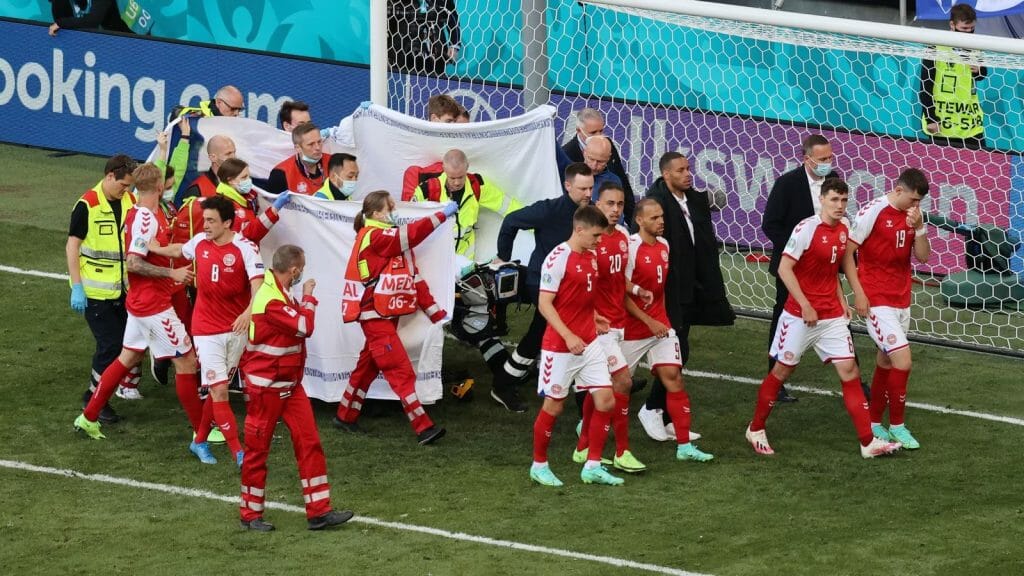 I have genuine respect for the MotoGP production truck. It's one of the best in all of sports. But I don't need to see Davide Tardozzi at Ducati comforting Bagnaia's partner on live TV. Filming the inside of the ambulance. Or seeing Francesco rolling around on a live racetrack in slow motion in agony, not knowing what the state of his legs was.
It gave me horrible flashbacks to Jason Dupasquier two years ago, seeing the big sheet around him as he also was operated on the track. We watched failed CPR being administered for half an hour in what felt like days. Jason was dead less than 24 hours later.
This doesn't make your broadcast any better. It just ends up being obscure YouTube footage that's watched by depraved sickos who have a morbid curiosity to see someone at their worst. This sport already has an uncomfortable comfort in the gladiatorial nature of the sports riders and how often they ride through pain and injury. It fans the flames for the same army of dickheads on social media every time and dunking on people on Twitter for having the sheer audacity to think that maybe they don't want to see replays of a rider being run over on live television when we don't know if he's okay.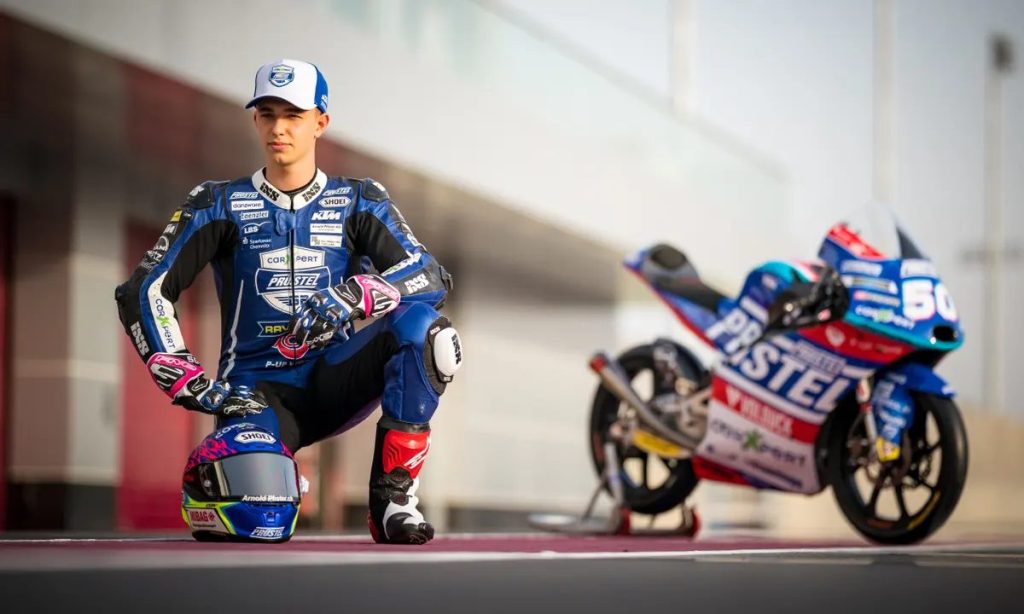 Yes, we all deep down know Motorsport is one of the most dangerous out there, and we know of the risks these riders take every time they hop over a fairing. The Colosseum was always full, but that doesn't mean we should automatically be okay with what we're watching as a result.
The image of MotoGP as a sport can be better than that, and the ignorance of the sport's humanity at an emotional level is something that just doesn't sit right with me.
I've had rumblings that this was one too far for some of the big bosses. I do hope that's true and that the message is sent loud and clear that a small amount of sensitivity goes a long way. Empathy goes a long way. We don't have to be the blood sport of the modern world. MotoGP can be so much more than that, even in sketchy times for its product. I worry more than ever about the speeds, the downforce, the stewarding, the workload everyone has to deal with, and the riding standards. The last thing MotoGP needs is rehashing trauma on top of all that.
We all got lucky yesterday. I hope that's not forgotten any time soon.
Dre