"What Verstappens In Vegas, Stays In Vegas" – David Croft, poet laureate
Not going to lie, I'm writing this at just past Midnight on Monday morning. I'm fucking burnt out. Covering Vegas as a European was exhausting. 5:30am opening ceremony, repeated on YouTube. 4:30am starts on multiple days in case practice went to shit (Which it did), a 6am race start and then having to adjust back to European normal hours for MotoGP in Qatar (More on that tomorrow).
I'm not just physically exhausted having been strung out being awake for 44 hours at my last count, I'm mentally gassed too. Talking about Vegas and F1 has been one of the most divided rounds I can remember since Abu Dhabi 2021. Wild opinions across the political spectrum. Blatant agendas for and against. One of the sport's biggest names refusing to toe the line. An incident that brushed with disaster and was rocket fuel to the doubters. And a race that… actually delivered? It's a weird vibe. Let's check it.
The Vegas Vibe Check
So… how do we feel about Vegas now it's done? Like in many other sports, winning generally solves everything and the race itself, in my opinion, was pretty damn good. Way better than I think most expected. And that will end up being the final word in the discussion as Friday's issues will likely become a footnote you hear about in a pub quiz years later. I talked at length about Vegas' problems on Friday. I said then they needed to be perfect in terms of execution to save the weekend from being truly shit on. I think they just about got away with it.
I wanted to talk a little bit about the vibes around this race weekend in general because I've already covered the more blatant shortcomings. Because it felt weird just seeing the back-and-forth discussions about this race and its place in F1 all week long in the run-up.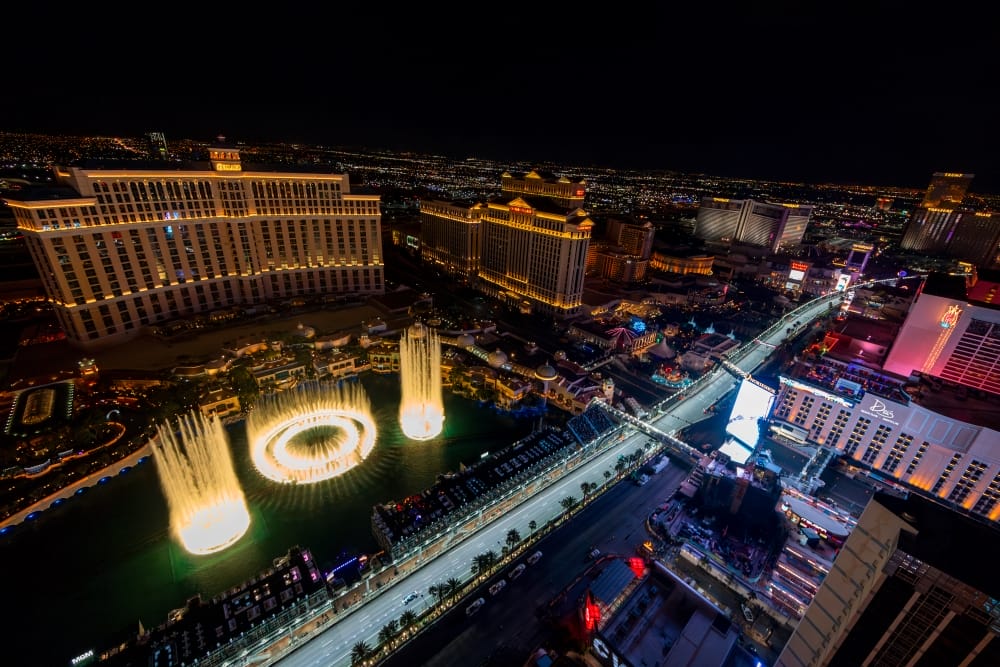 Now, full disclosure. I'm a big American guy, always have been. Loved US Sports from childhood like the Lakers, Patriots, Dodgers, etc. I was taping episodes of NBA Action on Channel 5 when I was a kid on a VHS. My girlfriend is American and I was lucky enough to go there twice in a month to see her. So I was always going to be okay with the pageantry that Vegas was inevitably going to come with because that has always been a part of the experience of American sports. How many people watch a Super Bowl just for the commercials and/or the half-time show? And let's be real, this sport wasn't spending half a BILLION on Vegas just to play it down like any other weekend.
Friday was a weird vibe. Many fans were taking victory laps against a pre-meditated wish for the race to fail, which as a journo and content creator, I do not want. I don't want to hear Carlos Sainz hypothetically be on the way to the hospital because a water valve punctured his safety cell and broke his seat. I don't want to hear the organisers dance around an apology because they're scared of being sued, or hand out hollow $200 gift vouchers when there should have been refunds. If the sport does well, we're all eating well. That's what made Friday as frustrating as it was for me because the sport missed an open goal and was poor in handling a shitty situation of their own making.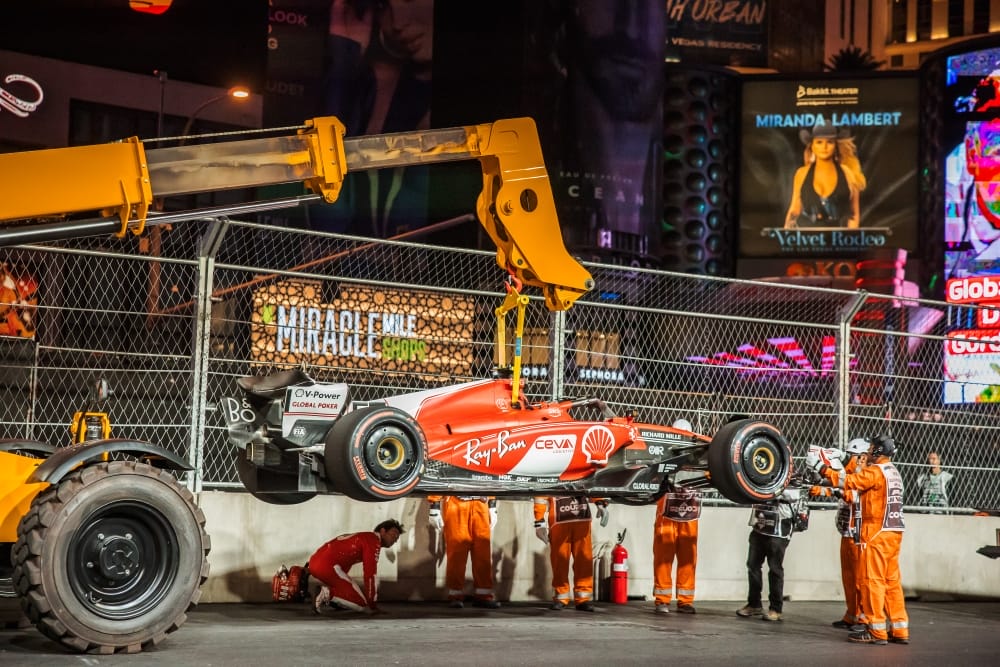 A lot of the weekend fell into a classic fandom trope – The sport vs the show. Max Verstappen, F1's most polarising driver became the vessel for people's frustrations for what they think the sport is becoming or has become via Vegas. Max spoke at great length about the sport playing second fiddle to "the show", or did the opposite and gave one-word, frosty answers about how he didn't enjoy the track. 
To a degree, I respect it. Vegas didn't have a promoter that F1 could use as a scapegoat, F1 itself was the promoter and was treating this round like it was super special, doing exhibitions a year out from the event and having a lavish Wednesday opening ceremony like Miami's 2022 debut. So for Max, the reigning Triple World Champion and one of the most recognisable stars in the sport to shit on it from a great height means something. Takes a pair of brass bollocks to do that. It's something we've come to expect from his arch-rival Lewis Hamilton, but he totally leaned in on enjoying Vegas and even spoke out against the criticism for it after the race was over.
I don't agree with Max though. What people don't want to admit about F1, or any sport, is that it needs to have a degree of entertainment. You could have the most fundamentally sound, well-run, sport out there. But if people aren't entertained by it, or aren't inspired to play it, it will die.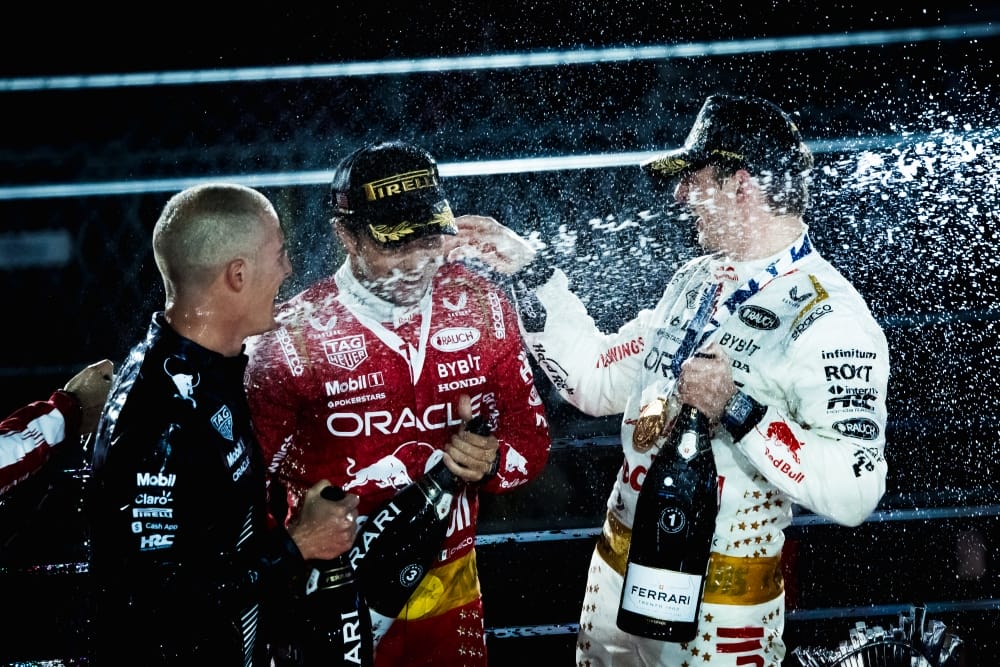 We as an F1 audience should be uber-aware of this for one simple reason – We know deep down our sport is dull. Being an F1 fan is watching entire seasons and declaring one a banger if it has a title fight or maybe three good races out of 20. It's constantly dealing with the insecurity that our dumb sport has never been taken seriously at a mainstream level.
I get it, Vegas is about as subtle as a sledgehammer about how it gets down. It revolves around wealth, sexiness, glitz and glamour, all things F1 badly leans on culturally. A lot of us don't like that, and shout about the racing being the thing that matters most as a counter to that.
My colleague and former Red Bull Junior driver Callan O'Keefe made a great point on the WTF1 Podcast about this. Monaco matches those same Vegas tropes too, but because of its history and tradition, it gets a pass in the eyes of many because of its prestige and degree of difficulty, even if you can make a strong case that most of Motorsport has outgrown it for some time and F1 races there have been dull. And as Callan argued, you don't get to gain tradition and reputation overnight, it takes years, sometimes decades to become an established part of the F1 infrastructure. So why can't Vegas earn that same opportunity?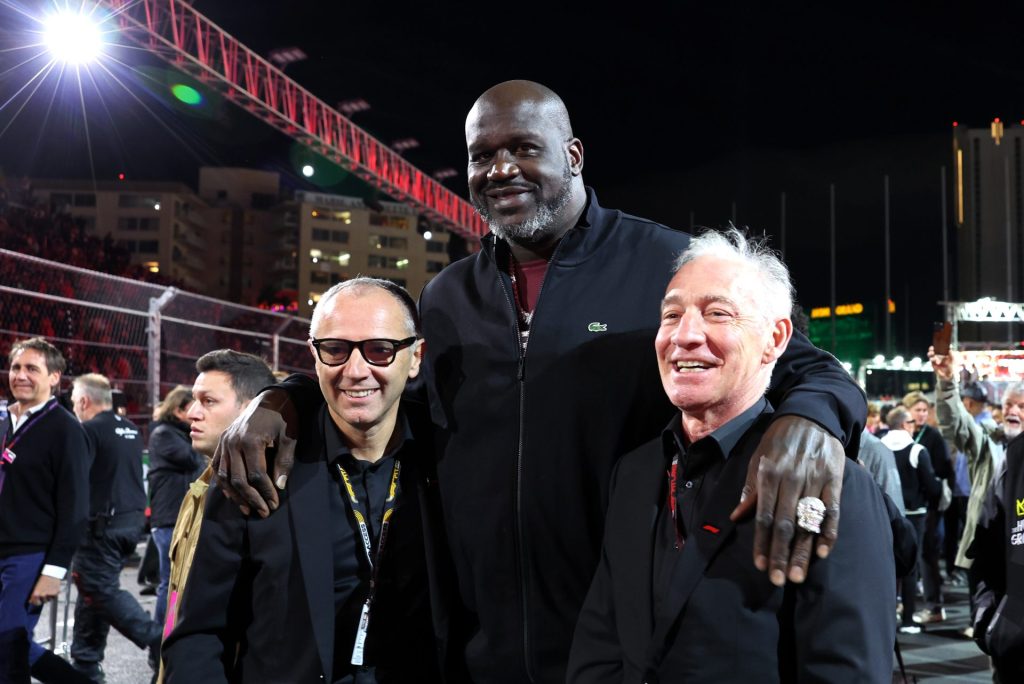 For me, this isn't a debate about the Sport vs The Show. It's the blurring of cultural lines as a very Eurocentric sport grapples with its desperation to appeal to America. I still remember how much LL Cool J's driver intros got shit on during Miami and how that led to a conversation about what F1 was trying to do. This is something I think F1 itself is struggling with (Funny how F1's just quietly not done it since). If anything, they may be trying too hard.
The sport blatantly tried to pander to the Europeans with a schedule that was designed to match their breakfast slot flyaway rounds like Japan and Australia with a 6am start time, and that's part of what got them into trouble on Friday with lengthy security shifts and a home grand prix that started at 1am Eastern. You've tried to please everyone and ended up pleasing no one. For me, Vegas was one of the most brutal working weekends I've ever had and most of the drivers agreed. And it's the start of a Triple Header in 2024. Oof.
There'll be more questions asked about Vegas going forward for sure. If this race can tick the box of a showpiece round that can actually produce good racing, it immediately makes Miami look unnecessary, a similar showpiece round which has struggled to generate the action to match the marketing clout. As mentioned, what about Monaco and Singapore, the latter becoming more of a showpiece round in recent years?
As I said earlier, winning generally solves everything. F1 had 310,000 over the weekend and a race that from what I've seen, was genuinely good. They just about got away with this one. I think we'll see in time how it holds up in the long run. Because this is a hellacious gamble that F1 will be fighting to make sure it wins.
Oh Yeah, The Race
How refreshing it was to see Ferrari genuinely give Red Bull a bloody nose eh? Charles Leclerc drove his nuts off in a race that Verstappen was genuinely a bit sloppy in. He dove into Charles and ran him off at Turn 1 after getting a better launch and if anything, Max goosed his tires at the end of his stint to let Charles take track position, even if you don't include the penalty he got.
Let's talk about that penalty. Red Bull elected not to give the position back and likely avoid a penalty and took the five seconds straight up. Now a few people asked me if I think this should become mandatory rather than an option and having slept on it… they're probably right. The five-second penalty is starting to lose its effectiveness.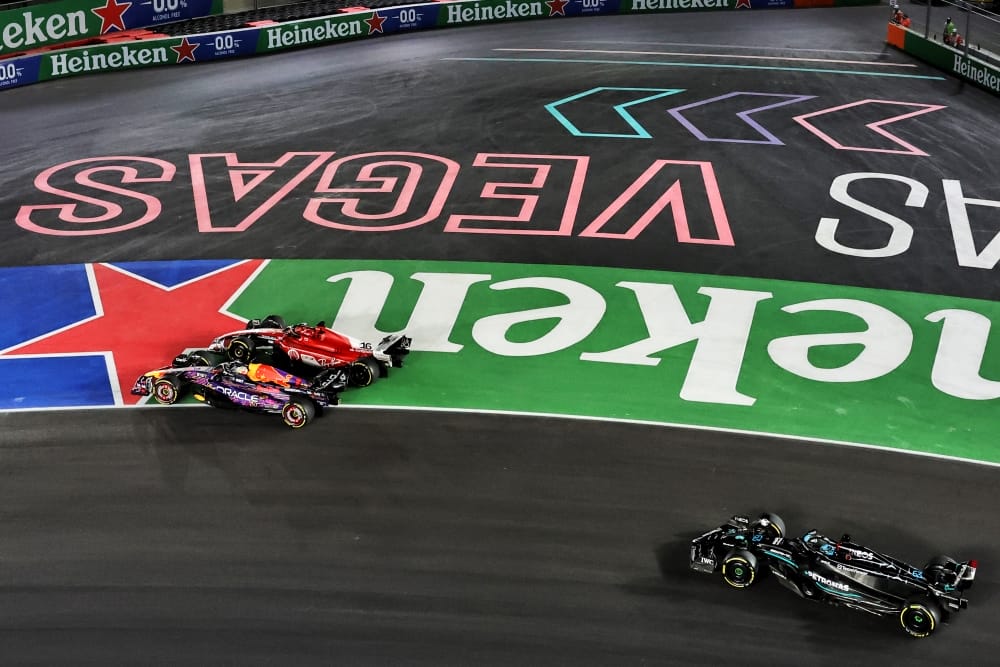 Drivers are generally getting to the point where they can premeditate an illegal pass if they think they can overcome the punishment. George Russell did it during Austin's Sprint when he deliberately ran four wheels out when he passed Albon. Albon was on the receiving end of it in Singapore when Sergio Perez T-boned him and drove away, the punishment becoming meaningless.
You can and should only punish the action rather than the reaction, but I don't think this kind of dirty racing should be encouraged. The 10-second time penalty needs to be used more frequently and Leclerc made a valid point that a position swap would actually be more effective because of the nature of following an F1 car and cooking itself following in the dirty air. It's likely easier for Red Bull to take the five seconds given how strong their car is and the fact they had track position. I don't like that teams can game this rule and take advantage of a flaw in how the sport is governed.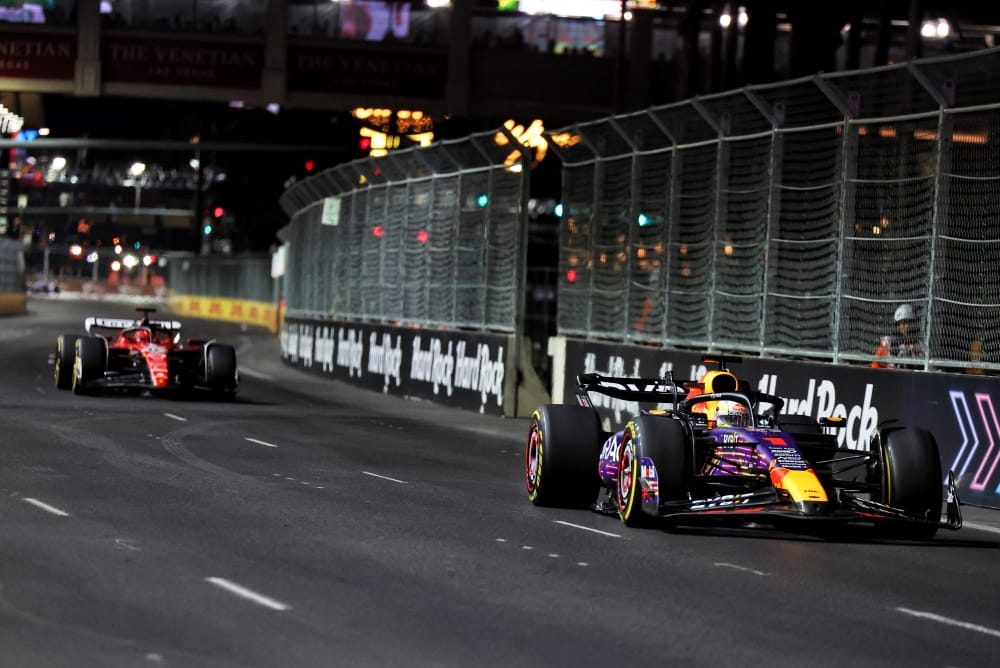 It ultimately didn't matter, as Red Bull was stronger on their hard tyres in the second half of the race, and ironically, it was George Russell turning into Max Verstappen and breaking an endplate on his front wing that forced the second safety car and led Max to have tyres five laps fresher. Not sure if Charles would have won without it but his pace was still superb, and his comeback fight with Sergio Perez that went all the way to the literal final corner was incredible drama.
That final pass may have looked simple on TV but it was anything but. Perez wasn't sure whether to defend and compromise his run to the flag or leave the door open if Charles went for it. Leclerc sent it with the double tow while travelling at 221 miles per hour, and braking so hard the force topped out at 7G's! That's fighter pilot levels of force and he nailed it. And he broke later than Perez did! It had to be inch-perfect to make it stick and Charles nailed it. Supreme bit of driving from a man who doesn't get the credit he deserves for bringing the upside of Ferrari out way more often than we think.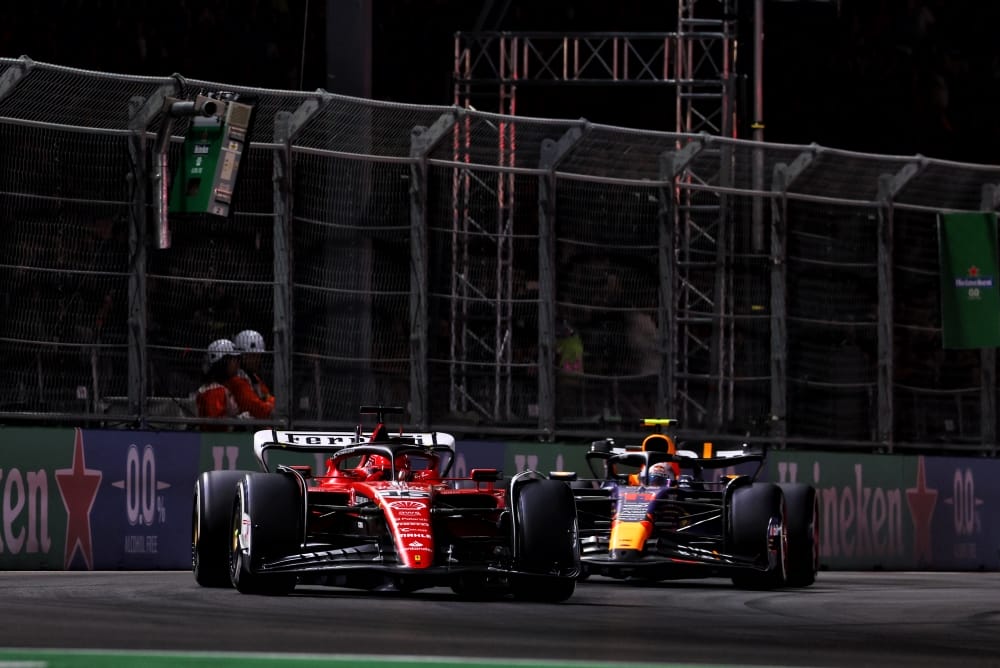 The strategic nature of the Safety Cars brought the best out of some of the drivers too. Esteban Ocon was screwed in Q1 by queue-barging with Verstappen but come back to take fourth place, a sensational drive. Lance Stroll had his best race of 2023 by finishing 5th and genuinely had a better pace than Alonso. A nice reminder of why people have been slow to dunk on him at times And whatever you think of his job status, Sergio Perez did a good job with a shit hand to finish 3rd and was challenging for the win by being off-sequence.
I liked this track. I was concerned about the amount of time spent at full throttle timer we'd get on it, but the tyre wear and graining were enough to turn it into a 2-stopper that kept drivers on edge, punished mistakes and had multiple overtaking opportunities presented if drivers were brave enough to explore the limits of adhesion. The track is good, no doubt about it. And look, the wide shots of the cars on the Vegas strip were cool AF. They had to be given everything else looked like we were still in Jeddah. This is what happens when you've got three night races on street tracks that all look the same at surface level. Ah well. 
The Netflix Cup
I willingly watched Golf. Please wait, come back, where are you going?!
Yes, as part of the race week festivities, we got Lando Norris, Carlos Sainz, Alex Albon and Pierre Gasly paired up with the PGA Tours' Rickie Fowler, Justin Thomas, Max Homa and Tony Finau to play a half-round of golf for charity and I must admit, I tuned in as I'm a broadcasting nerd who wanted to see how Netflix handled their first ever live sports event.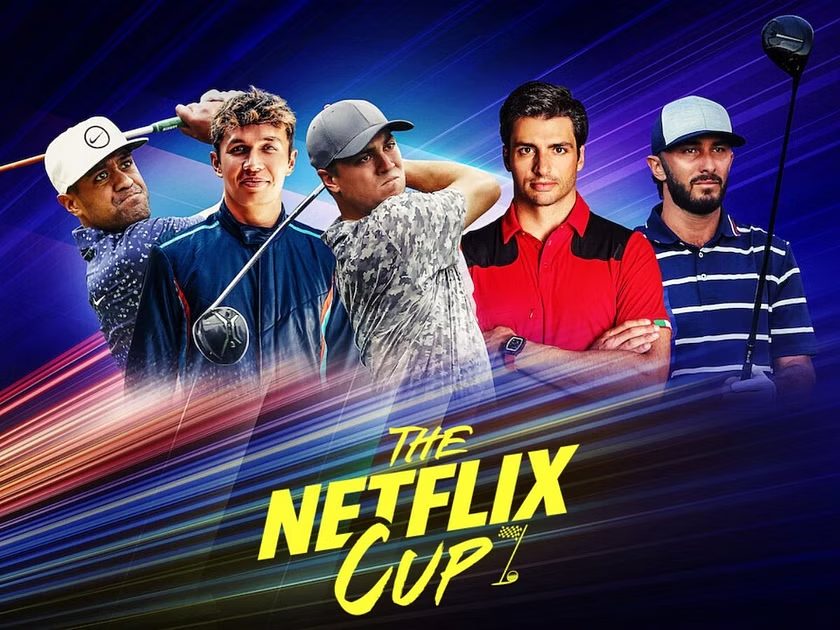 Overall verdict? For Golf, it wasn't bad. You can tell that this was a huge production, with drones, a lot of sound and technology involved, roaming reports, studio sets, the works. They did NOT half-ass it, and it showed.
Now, there were hiccups. The sound quality did dip in and out, and some of the headpiece and communication sets failed and they had to use phones and loudspeakers at one point. Tech, shit happens. And the speed hole at the start (Think Mario Golf on the Switch from last year) seemed to be a move to keep viewers interested with some chaos, but it was really badly explained and it was hard to track, before settling into the usual golf play. And that was fine, it was a very typical golf broadcast.
I wasn't too keen on the broadcasting approach. It seemed the broadcast was very afraid of silence, which was weird because I think they did a brilliant job in having the athletes all mic'd up, something I wish more sports did. But the moment they stopped talking, the commentators felt like they had to kick in. Sometimes, silence is golden, especially when the good content is right in front of you. We're here for the athletes, let them cook. Especially after the 10th explanation as to what a "Mulligan" is.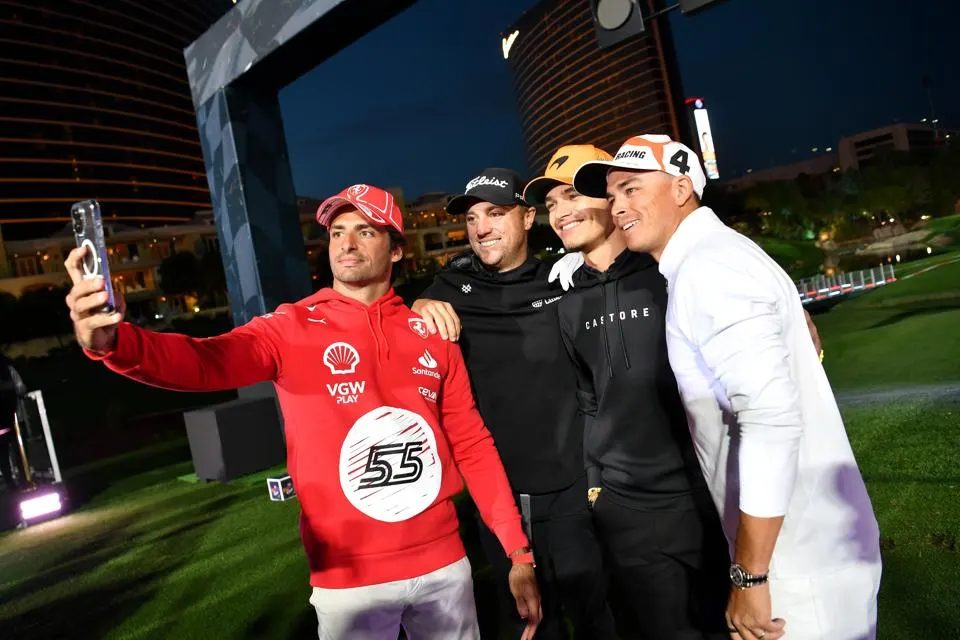 And make no illusions, we all know what this was – A marketing event. The broadcast went HARD with the Squid Game show coming out soon, as well as the clever use of exclusive clips of Drive to Survive Season 6 and Full Swing Season 2 which'll be out next year. Overall, this was a fun little event and a good first go for Netflix and live sports. As the broadcast nerd I am, I'm very curious to see where Netflix is taking itself in general.
Rival streaming platform Amazon Prime has been in the process of dipping their toes in the water with live sports for some time now, with the US Open for Tennis, Thursday Night NFL games and 20 Premier League games a season already under their wing. If Netflix makes a serious run at the other broadcasting titans for more, it'll be fascinating to see the landscape of sports media. Netflix CEO Reed Hastings genuinely thinks the television will be extinct by 2035. Making a serious run at live sports could be the way to kill it.
Also, Alex Albon said the doll from Squid Game looked like his girlfriend Lily. The man will end up in the doghouse through Christmas.
The Lightning Round
I love that Verstappen was the biggest dunker of this weekend and even he kinda backtracked at the end, singing along with Elvis in his race suit and saying: "I thought the race was always going to be good.". Sure thing, man.
Oh, Williams. A golden chance to hammer home seventh in the Championship but they got screwed on the Safety Car timing and butchered themselves on the tyres. Lucky for them, AlphaTauri were nowhere this weekend either.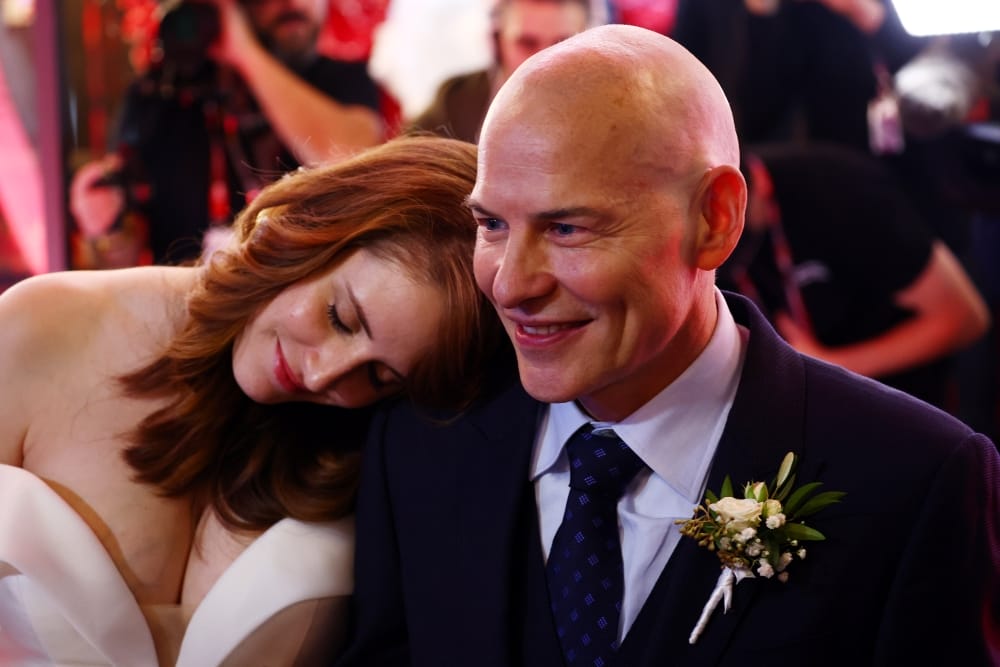 I'm not sure what was more ridiculous, the fact Las Vegas had a genuine wedding chapel built in the paddock, or the fact that Jacques Villeneuve actually tied the knot in it. Wild.
So, four points between Mercedes and Ferrari for second, 11 points between Aston Martin and McLaren for fourth and seven points between Williams and AlphaTauri for seventh place. Some fun fights heading into the final round. (And note, Valtteri was in the fight for points if he didn't take floor damage from that opening turn spin from Alonso)
Dre's Race Rating: 7½ (Very good), one of the better races in F1 for 2023. A fast track that had enough tyre wear to open up strategy, multiple places to pass and a race that had genuine drama all the way to the final lap. Can't reasonably ask for much more than that. A rough, but ultimately good start for Vegas. See you for the decider in Abu Dhabi.