"One wheel on my wagon, and I've got nowhere to go…"
Oh, how deflating. And for once, I'm not talking about Michelin's tyre pressures. MotoGP was ramping up the promotion for what seemed to be its most heated title decider since 2015. We even got the brilliant edit of the race intro with Francesco Bagnaia and Jorge Martin on top of a skyscraper with the famous tower trophy as a closing shot. Cool as shit, I love little things like that from a presentation standpoint.
And just like that… it wasn't a title fight anymore. Let's get into the Qatar Grand Prix, one of the most emotionally charged MotoGP weekends I can remember.
Fabio's Last Stand
First of all, we have to talk about the Grand Prix winner, and it was a magnificent performance from Fabio Di Giannantonio. And if nothing else, it's a hell of a story.
For the first 34 starts of Fabio's premier-class career, he never finished higher than eighth in a race. He had just the one freakish pole position in Mugello. He was 20th in the Championship last year. It seemed inevitable that Fabio would be done with top-flight racing as a one-contract,  two-and-done rider. Well, salute to Frankie Carchedi (his crew chief), who's done an incredible job post-summer break turning Fabio around and proving the man has some talent.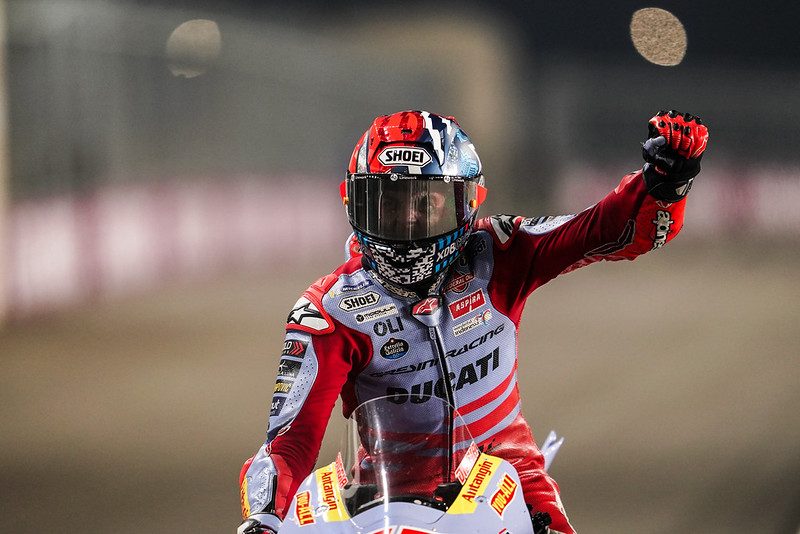 None of Fabio's performance was freakish. This was earned. Front row in qualifying. Stayed with Jorge Martin through the Sprint, a format he's come to dominate having won six out of the last seven. And then stayed with Francesco Bagnaia as he took the whole shot and did what he does best, try to break away and dictate the terms of engagement. But Fabio stayed with him, forced Bagnaia into making two mistakes and took the lead, a lead he'd never lose.
Pecco Bagnaia didn't make the smart play. He went for the immediate counter-attack. To a degree, I get it. In this sport now it's a hell of a lot easier to lead than follow. If you want to win, your best shot is being at the front. But the execution was poor. He got it wrong, overcooked his braking into Turn 1, maybe just still in the vortex of Digi's slipstream. He ran wide, off the track, and that was it. Even had a damaged front fork in his Aero package, so maybe he even made very light contact. And given Martin's race, which we'll get to, my old friend Louis Suddaby said it best on the microphone: "Take the 20 points, Pecco!" Pecco wasn't left with a choice on that matter, it was over.
I can't stand the cliche that comes with describing riders as nice people. It normally means an unfriendly comment is coming about their actual ability. A Nicholas Latifi for example, someone who was well-liked but struggled in F1. But Fabio genuinely is one of the good ones. Met him at Silverstone, thanked me for the interview. And it shows. When he won, half the grid came over and congratulated him as he held his head in his hands, almost in disbelief as to what he'd just done. A genuine feel-good moment and whatever happens in his future, it's an incredible turnaround for a man who had one foot out of the door.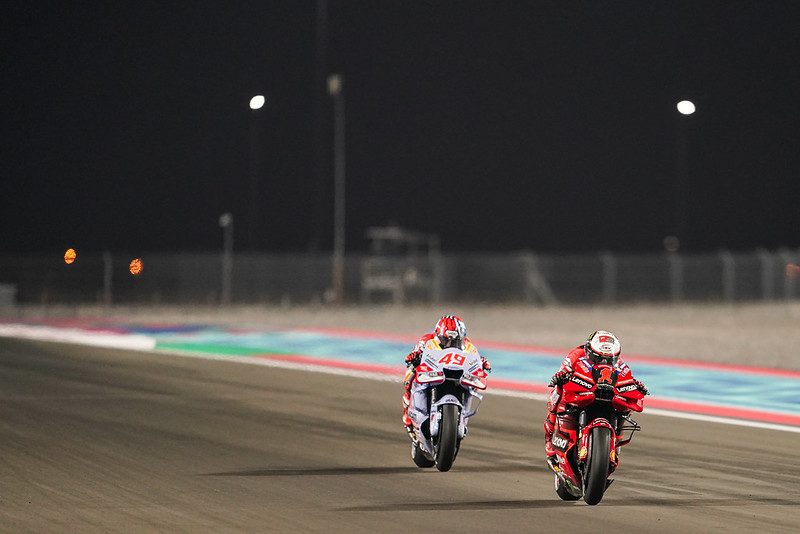 And that's the genuinely gutwrenching part of Fabio's win. It's come around just too late. MotoGP's silly seasons are often sorted out earlier than other global sporting series. It wasn't that long ago that we were seeing guys like Maverick Vinales and Valentino Rossi thrash out new extensions before the season had even started, let alone in November.
Fabio had a shock lifeline, the departure of Marc Marquez has left Honda shuffling the deckchairs on an orange-branded Titanic. Fabio was the best rider on the board left on paper when Marc declared he was leaving, but his good form came right when someone else was doing the same in the class below.
Fermin Aldeguer has shall we say, keen management. He gave Honda boss Alberto Puig the "You up?" treatment when Marquez left, flirting with his riders' 400,000 euro buyout clause as a tempter. He's now won three in a row, an incredibly difficult feat to pull off in Motorsport's most ruthlessly competitive series. Two of the three he's completely dominated. And when you way up the last remaining seat left on the grid, Fermin's argument is just more compelling.
With Luca Marini all but confirmed at Honda (We're six days away from the Valencia test by the way and he's not 100% in yet), it just leaves his seat at VR46 left. And if I know that team like I think they do, they want a younger rider to develop and mould into a potential star. Diggia is a former academy graduate, but he's now 25, a relative veteran by GP standards, with nearly 150 starts.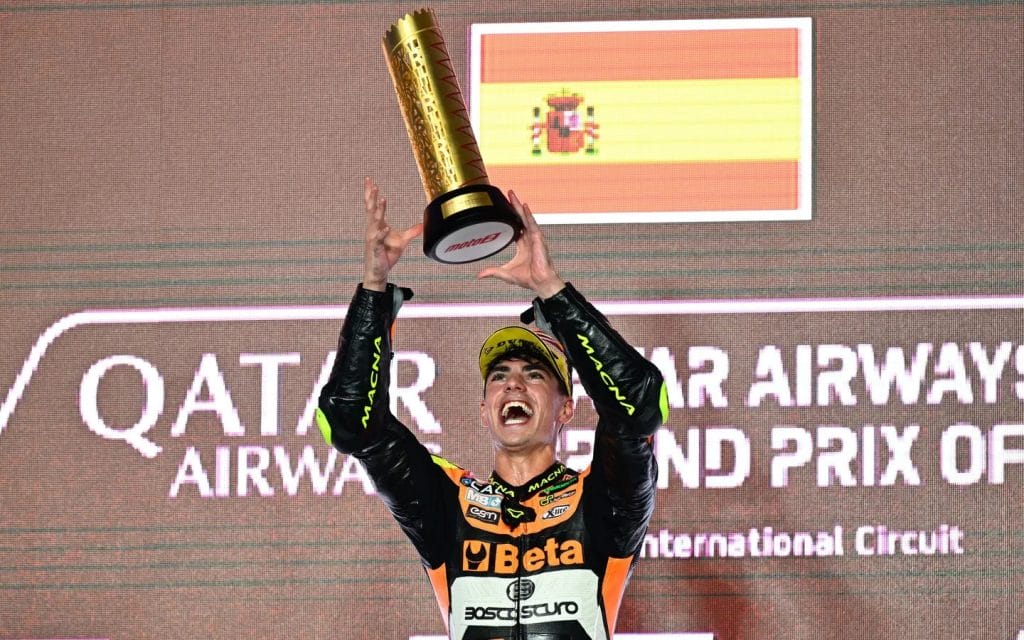 Aldeguer is still only 18. Raw, can crash and make mistakes while handling a volatile Speed Up chassis, but his speed is unquestionable. If you can harness that in your backyard, you could have something special brewing. Especially with it being low risk with Marco Bezzecchi a proven star already in your camp. Speed Up is going to make it difficult for Uccio to get his man, but if VR46 wants him, they'll cut the cheque.
It's hard not to feel for Diggia. His average finish has been 5.6 since Motegi, with a win, a podium and a sprint podium. He's riding at a level that would be more than good enough to keep him in the top flight. But this sport moves very quickly, and he's been the #8 man in a sport where Ducati's Top 8 runs this Championship. I hope the man can find a new seat and flourish soon enough.
Bad Batch
Realistically speaking, what would be the worst-case scenario weekend for Jorge Martin? If you said: "Bad tyre and can't lean on his breakneck speed", you win!
The signs were already showing in practice that Qatar wasn't looking good for the team. Martin was stroppy in practice, bemused at his own lack of pace. He only managed fifth in qualifying as last year's Duke's locked out the front row.
Then, a nightmare start. Martin almost falls off his bike battling his ride-height device and drops down the order, right as Bagnaia nails his start and takes the holeshot. Can't think of a much worse result than that which doesn't involve picking a bike out of a gravel trap.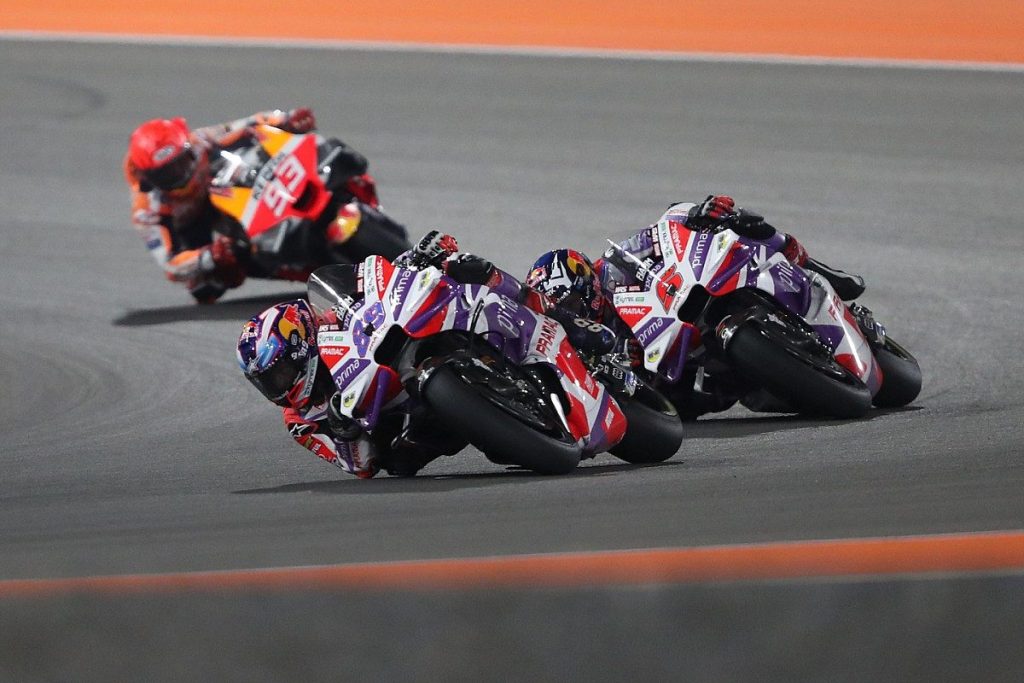 Martin settles down and as the leading group pulls away, it becomes clear that Martin can't stay with them. The gap grows from one second to two, and beyond. Maverick Vinales passes him on the Aprilia, and Martin can't shake off Marc Marquez, who's still "givin' her all she's got captain!". This is all Martin has. And he shakes his head at half distance because he knows he's got nothing left.
He eventually crossed the line in 10th. And with Bagnaia second, it puts Martin 21 points in the hole with just 37 available. We're virtually done here.
The moment Martin crossed the line, he looked behind him, staring in disgust at his rear tyre. He knew he got a duff tyre. And it's not uncommon for this to happen either. Franco Morbidelli, Pecco Bagnaia himself and Luca Marini all complained about getting a bad tyre at some point during the weekend. It tracks. Bagnaia couldn't turn in the Sprint but dominated the GP. Luca Marini struggled in the Sprint but was stronger in the race. Martin himself won the Sprint but looked like he couldn't turn worth a damn in the race. I wonder if Qatar's new abrasive surface, the same surface that gave F1 many a problem just a month earlier, was the cause.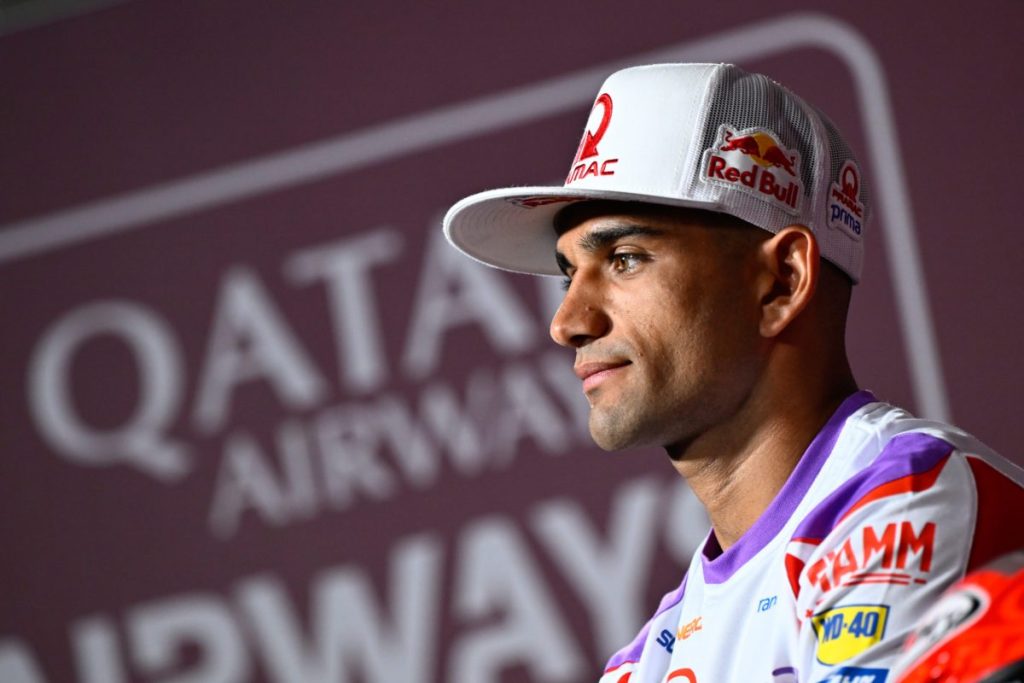 Still, the imagery was poignant. Pramac, who only a day earlier was celebrating becoming the first independent team to ever win the Teams Championship, shut the garage doors the moment the race was over, only to be caught out by the fact that Dorna knew Martin's onboard camera was still working as Michelin's tyre technician was having questions asked. Ouch.
Martin made his thoughts very clear in the post-race debrief: "Michelin's stolen a championship from me." And while the post-mortem into his 2023 won't be kind, he's made plenty of glaring errors in his first true title campaign – this will likely be the day it was truly lost. A shame. It really was a cool intro.
"I did what I had to do."
Those were the words of Jaume Masia after winning the Moto3 World Championship on Sunday afternoon. Credit where it's due to the man, he won the race in the clutch and showed that he had the pace and racecraft to dictate the terms of engagement. But how he got there was ugly. Really ugly.
For those not following Moto3 this season, Masia was the title favourite and had a 13-point lead going into Qatar. A win for Masia meant Sasaki had to join him on the podium to keep his title hopes alive. In the early skirmishes in the race, Masia divebombed Sasaki at the slower left-handers. Twice. And I've seen the replays and believe me, Masia doesn't even try to make the corner when he does it. It was done with almost the pure intention of taking Sasaki out of the equation, by any means necessary.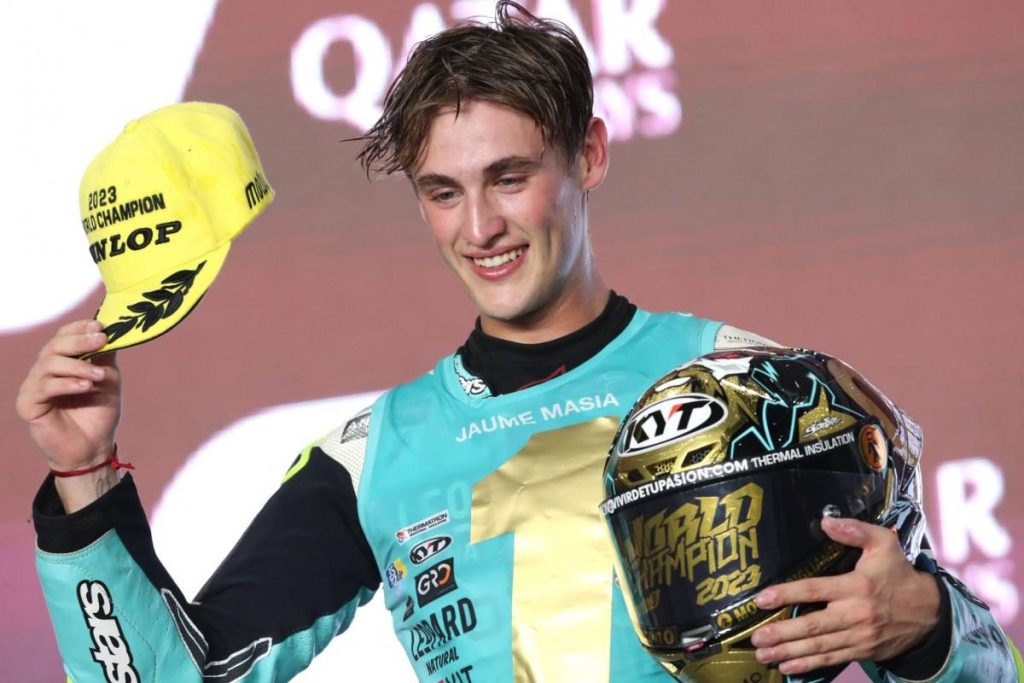 Masia got a warning from the stewards after his second divebomb "attempt", and as Sasaki was making his way back into contention, Masia's leopard teammate Adrian Fernandez stood Sasaki up twice in a similar fashion, including a divebomb at the inside of the final corner, a move everyone knows is a desperation final lap heave at most. Likely some previous beef from Fernandez's time with Husqvarna from 2022. Hey Adrian, if you're going to intentionally move someone aside, try not to look behind you three times before you do it. Sasaki tried to recover, but could only get back to sixth as Masia won the race and the title. 
BAM! SAME CORNER 💥 @jaume_masia STANDS @AyumuSasaki UP! 😮#QatarGP 🇶🇦 pic.twitter.com/4Nm5gIr9XB

— MotoGP™🏁 (@MotoGP) November 19, 2023
It was genuinely anger-inducing to watch. It was an intentional gameplan from Leopard to bozo their way to their third Moto3 title. And as Sasaki was in his garage with his head in his hands, the Leopard team was in the press conference chuckling like school kids who took pride in stealing some vulnerable kid's lunch money. 
"I did what I needed to do, and he [Sasaki] got it."
😱 @31AdriFernandez MIGHT HAVE JUST WON HIS TEAMMATE THE CHAMPIONSHIP! 😱

He BARGES @AyumuSasaki1 back to 9th! 👊#QatarGP 🇶🇦 pic.twitter.com/X1MNShIN1l

— MotoGP™🏁 (@MotoGP) November 19, 2023
And that's the most cringe-inducing part of all this. Masia's had 10 podium finishes this season, Qatar being his third win. He deserved this championship. He was always good enough to win cleanly, the right way. Instead, he resorted to blatant dirty tactics and dangerous riding to seal the deal. When Mick Doohan is in Sasaki's Instagram comments praising him for his riding, you know someone's fucked up.
I hated watching this. It was everything wrong with the state of Moto3. The stewards sat on the fence, I fear out of the potential backlash for meddling in a title race, the ghosts of Abu Dhabi 2021 still lingering in Motorsport. And a Championship decided via the worst traits that have made many a race fan sour over what was the most exciting series to watch in Motorsport. This race, this championship was won ugly. And this class of racing may need drastic change to stop the rot.
The Lightning Round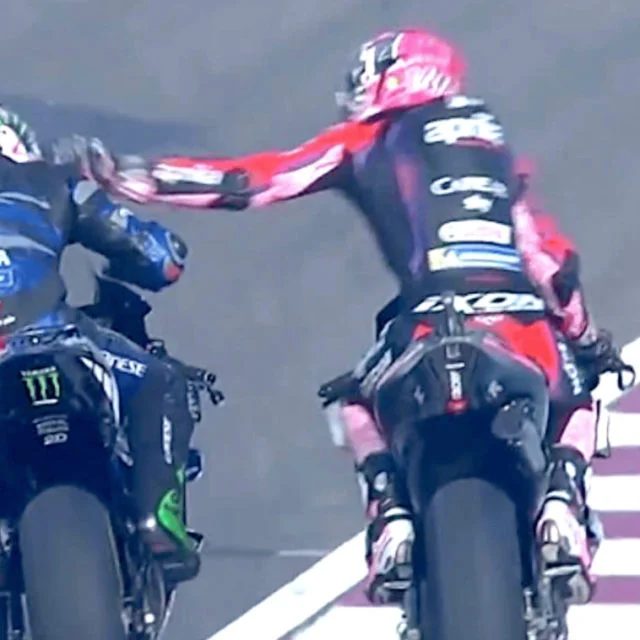 Everything about the Franco Morbidelli/Aleix Espargaro beef was so predictable. Morbidelli has been the biggest dawdler in the sport in 2023 and has gotten away with it on multiple occasions. Aleix Espargaro wears his heart on his sleeve and has never had a problem speaking out against his own sporting frustrations. He snapped when he was blocked on track by Franco and slapped him on the helmet. I think the stewards actually got this one right with a six-place grid penalty and a 10,000 euro fine, I assume for bringing the sport into disrepute.
It never ceases to amaze me how OTT some people get over violence in sports. I saw multiple people adamantly beat their chest about tossing Espargaro for the weekend. To which I say… this is a sport where riders deliberately dawdle on live tracks (to the point of stopping), and let people race with concussions, but a slap on the helmet at 20mph is where the line of zero tolerance is drawn? I'm not sure I can get behind that, chief.
Also, seven riders in Valencia can break the tyre pressure rules with a guarantee of no penalty in Valencia. Great look.
Shoutout to Diggia's crew chief Frankie – The Mapping 8 coding on his dashboard in the race was a troll. It was nothing more than to tell Fabio there were five laps to go. Brilliant.
Diggia's win was the fifth different winner on a Ducati in the last five races (Bagnaia, Zarco, Martin, Bestia, Diggia), and if Diggia doesn't win in Valencia, it'll be the first since MotoGP's very first season in 1949 where no one's won back-to-back races. (Cheers Simmo for that on Twitter)
Dre's Race Rating: 5½ (Fine) – This race was fine. A tense fight for the win that had the wind taken out of its sails just before a potential climax was on. Besides the Bagnaia/Diggia fight, there wasn't a lot to write home about here besides occasional passes and a surprisingly spread-out field. It is what it is. See you in Valencia for the season finale.