"Magic Alonso!"
Man, it's good to be back home. Welcome back to Dre's Race Review, back as ever for the 2023 seasons in F1, MotoGP and IndyCar. Yes, I promise, I will still find the time to get these out, even amongst my WTF1 work? Why? Because real talk – WTF1's style of site is quick-paced. 300 word pieces, some quotes, off you go. That's fun and I enjoy it, but my true passion is long form looks at the whole weekend, and the rolling news cycle that goes into each race weekend. So here we are, let's get into 2023.
And for the season opener, it's Formula 1's Bahrain Grand Prix. A somewhat tame affair, but BIG observations about the state of the field. But for one team, it started this season a lot like it ended the last one. Putting boots to arses.
The Walking Of The Bulls
Let's get this one out of the way, because it's honestly a bit boring. Red Bull absolutely torched the field here. The nearest non-Bull was 38 seconds back. And it wasn't just the sheer margin of victory, it was the way the team carried themselves that was truly scary.
There was a fear after Friday's practice that they didn't have the same confidence they had in testing with setup concerns. Sergio Perez admitted they compromised their one-lap pace to be faster in race trim. They still out qualified the field by four tenths.
Max Verstappen had downshift issues and admitted they weren't at 100% after the first stint, being told off every time he tried to push. In a race they won by 38 seconds. Max Verstappen didn't crack 300kph during the entire race, because they simply didn't DRS.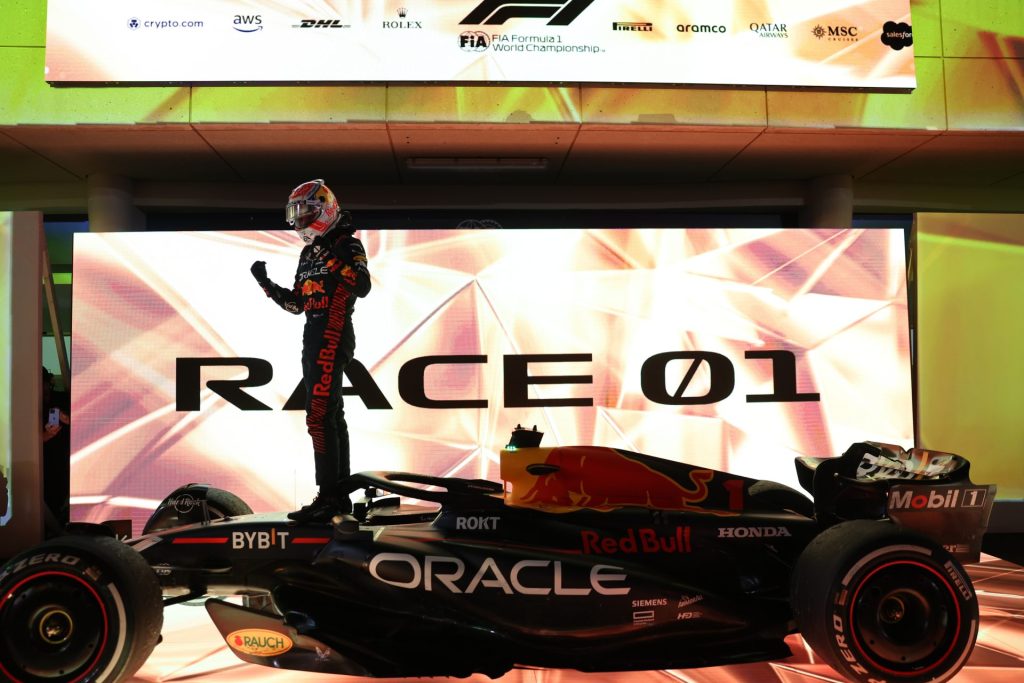 This wasn't a beating. It was the 222-0 unholy clobbering that Georgia Tech put on Cumberland College. If you know, you know.
There is no major weakness on this team at present. Clear driver hierarchy. Fast over a lap. Fast on fresh tyres and incredible tyre wear. Excellent pit-stops, multiple times they hit 2.3. We know they have an excellent strategy team from last year. I'm genuinely not sure how you're going to beat them barring major shenanigans.
George Russell said Red Bull might run the table. I hate that I already agree with him.
Welcome To The Big Leagues, Aston
The story of the pecking order in F1 so far this season has been Aston Martin. A year ago, this team was a joke. Sebastian Vettel was out through COVID, the car looked heavy and slow. Stroll and Vettel were crashing, and Hulkenberg was no better filling in. They recovered, but too late to improve beyond a miserable 7th overall. One of the last videos I ever made for Motorsport101 was about how their honeymoon period was over and that the Vettel era will ultimately go down as a failure.
They leave Bahrain second overall. On genuine fucking merit. And no, this Seb fan totally isn't bitter he chose to retire a year before the team decided to "get good". Noooo…
Anyway, Dan Fallows knows how to build a car. He's always been sought after in F1, I remember McLaren and Red Bull getting into a huge legal battle over his services in 2014. And you can tell there was salt with Red Bull on the way out when the latter was drinking green cans of their energy drink on the sidelines last year; and Helmut Marko saying this weekend that: "The people he took with him have very good memories."
They looked outstanding in testing, amongst the fastest. The team could barely contain their excitement, but you always have that asterisk on testing. Was this real? The practise sessions came, and amazingly, qualifying 5th for Fernando Alonso was probably deemed a minor disappointment. But ahead of both Mercedes was a clear step in the right direction.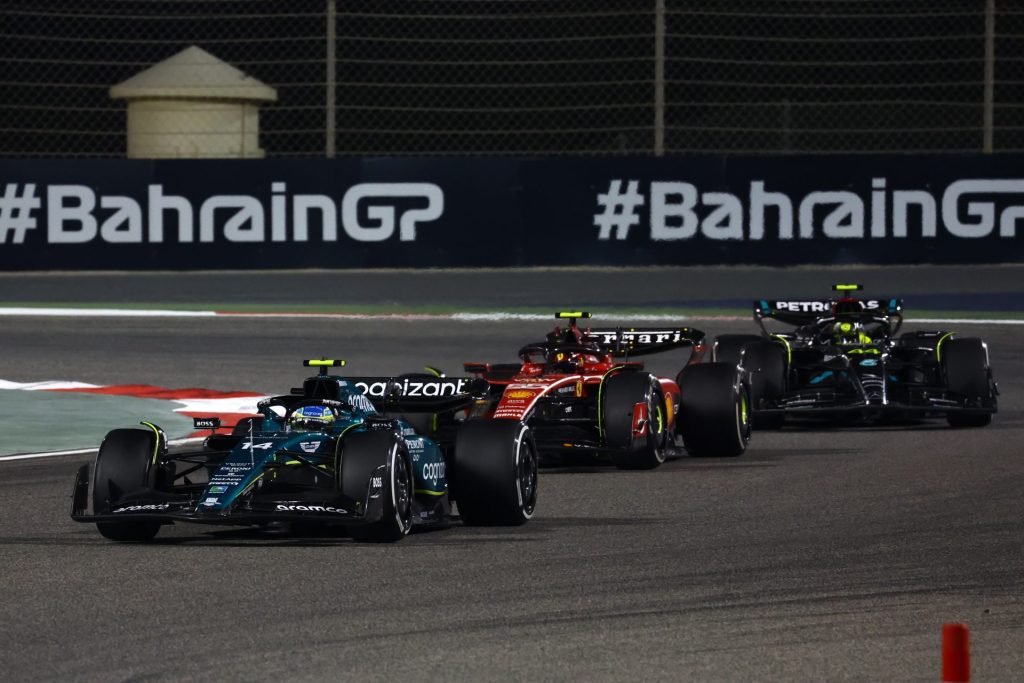 Then the race happened and holy shit. This is real. VERY real. Aston Martin might genuinely have the second best car on merit. And amazingly, it all could have gone to shit 15 seconds in when Lance Stroll missed his breaking point and clattered into the rear of Alonso's car, with both drivers suffering no damage. Suspecting the racing gods owed Alonso one.
It wasn't just the outright pace. The tyre wear was good, better than their direct rivals. And Fernando took the duelling gloves off and genuinely carved up Lewis Hamilton and Carlos Sainz Jr. The Hamilton pass in particular, a perfectly measured dive into Turn 10 (one of the hardest corners on the calendar), was wonderful.
This is a man who's 41 years old. An entire generation of fans missed out on his prime, and here he is again, rolling back the years. It's been 20 years between his first and last podiums in F1. I don't claim to be a fan of his at all, but he single-handedly made the red pill awakening of Red Bull's dominance a little easier to swallow.
I'd also be wrong if I didn't give Lance Stroll his flowers. Two weeks ago, he broke at least one of his wrists and a toe in Malaga on holiday in a biking accident. I say "At least" because we still don't know the full story behind it. And Aston Martin were very secretive on his status when asked during pre-season testing. Felipe Drugovich was named as a reserve and Stoffel Vandoorne was brought in to wear a T-Shirt and look handsome, but Stroll magically arrived and was ready to go. Even if he failed an extraction test the first time around, but was allowed to re-attempt it and passed the second time. Hmmm.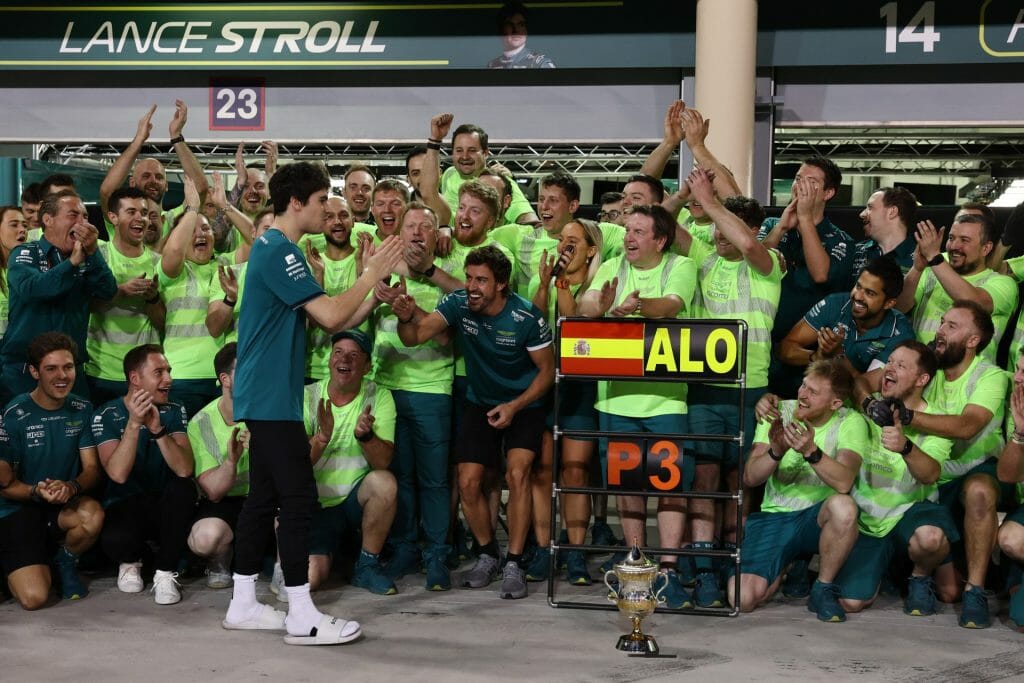 Even in practice, we could see his hands were struggling to deal with the technical Turn 1-3 complex, and then saving his strength by having his team lift him out of the car. There were genuine and valid concerns about whether he should have raced. So he does and finishes 6th and leaves a hero. Because of course.
Now I've said this before – I grew up a MotoGP fan and choked on the narcotic of the "Alien" culture, where being Superhuman was applauded to the point where we ignored any conventional logic. I'm glad as we've all gotten older and wiser, more of these questions are being asked of these drivers as to whether this is all "worth it". But if you can't nail an extraction test the first time of asking, unless there's a mitigating factor, you shouldn't race. But fair play to Lance for an impressive 6th, and I sincerely hope it was worth the risk. Because safety is the one element of this sport we shouldn't be compromising on. More on that debate later.
#HONSEHONSEHONSESUPERHONSEHONSESUPERSUPERHONSE
Oh, Ferrari. We're here again. All you had to do was take a nice solid 3rd and 4th, accept your spot as the second best team and keep everything quiet and everyone goes home reasonably satisfied. No news should be good news here after how much they fucked up 2022.
But nope. We're honsing already.
Ferrari were wilding from Day 1 here. Sainz spun out in FP1. Part of Charles Leclerc's car fell off and caused a red flag minutes into Qualifying. Before the race even started, Charles had his car's electronics and energy store replaced. You're only allowed two for the season. If they can't be recycled, Ferrari will be taking penalties early and often.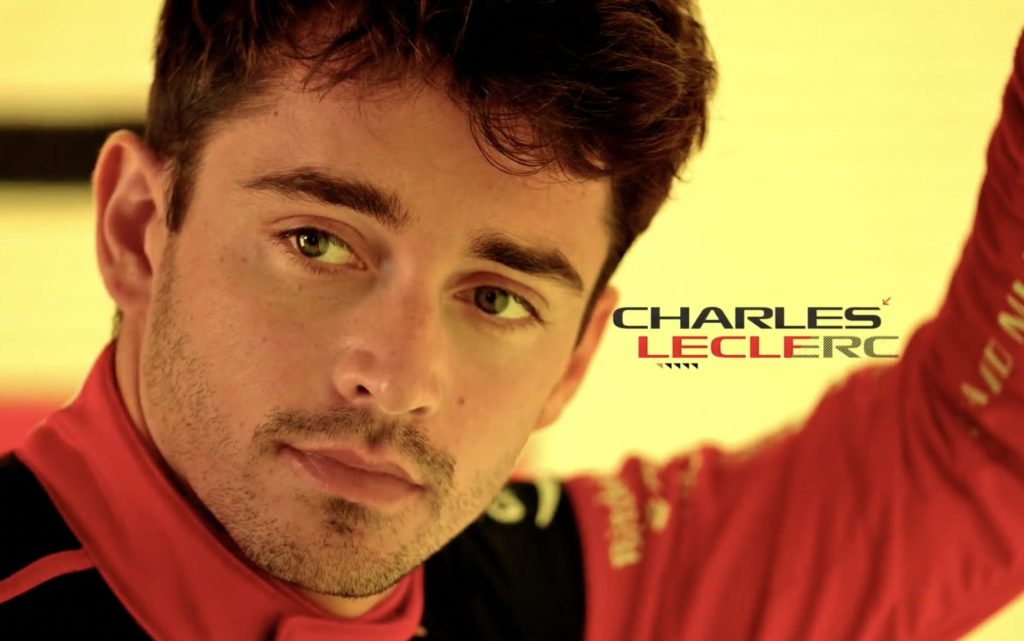 Charles was heading for a reasonably comfortable 3rd, seconds ahead of Sainz and… power-unit dies. Again. The fifth mechanical failure they've had since the start of the 2022 season. Charles is already 25 points back from Max and we've barely even started. I'm glad they made him look so despondent in the new TV graphics, it's like they caught him in mid-season form.
Combine that with the fears of the car's poor tyre wear coming home to roost with Sainz completely blown away by Magic Alonso, and barely able to withstand Lewis Hamilton, Ferrari could be in for a tough fight to keep second.
I don't envy Fred Vasseur. I like his approach but his work may be cut out right from the start. Mattia's final parting gift was a car with fundamental problems. Remember Fred, "May your woes be many, and your days, few."
Pack Watch: Mercedes Edition
I'm still debating whether Mercedes came off worse than Ferrari on this one. Maybe I'm drinking their melodramatic koolaid. But boy, Mercedes seemed to be the team most rattled by their own shortcomings.
Toto Wolff more or less admitted over Saturday and reconfirmed on Sunday that they've gotten their concept wrong on the 2022 regulations and they need an upgrade way more than three tenths a lap to close the gap. They were almost exactly the same two-thirds of a second back off the top in qualifying that they were last year. Lewis Hamilton was fifth and fifty seconds off the win.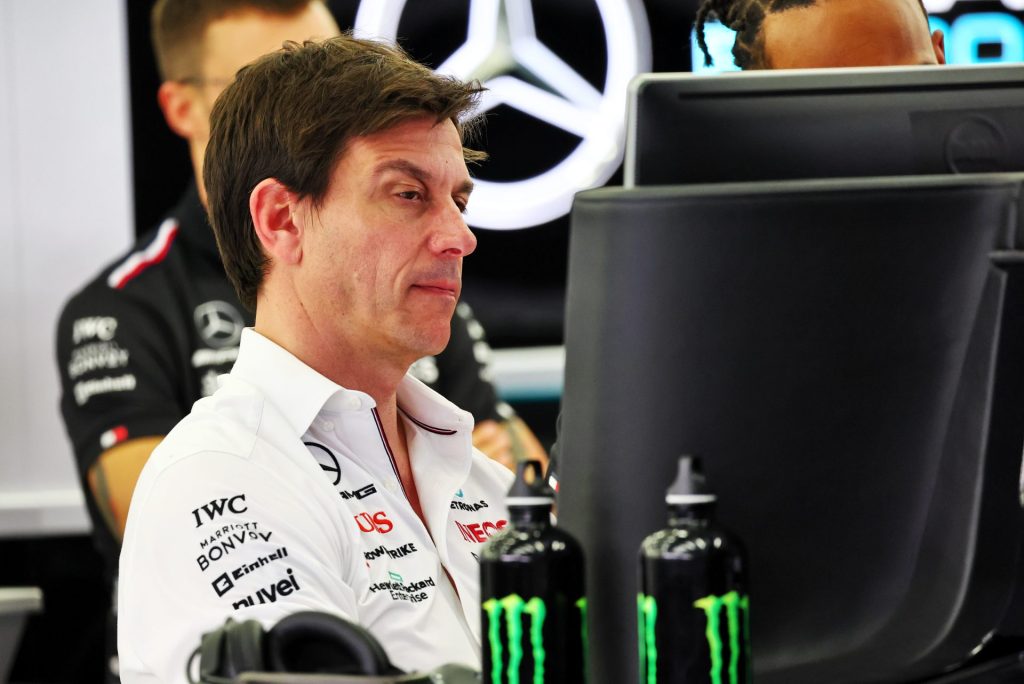 Both Mercs were beaten by one of the Aston Martins, meaning they were genuinely beaten by their own independent customers. Ouch. Bit of egg on the face from the team posting Puss In Boots memes over how good the W14 was meant to be. And look, I genuinely like Mercedes on and off the track. Multiple employees of theirs I call friends. But you better be able to take what you serve. I haven't forgotten the "You love to see it" when both Red Bull's died this last year.
PS: I sincerely hope Toto Wolff wasn't being serious when he said that finishing 5th and 7th was one of his worst days in racing. He had to deal with the Rosberg/Hamilton blood feud, and watched a man eventually die after a fatal accident. There's a level to this, and I'd expect that kind of over-the-top behaviour from a bearded team boss from Milton Keynes. You got to dominate this sport for longer than anyone ever has. Take your licks like everyone else had to for the better part of a decade.
Holy shit, McLaren
Another team that's been eyebrow-raising to watch so far this off-season has been McLaren. A team that was pretty down on their own supply when they launched the MCL-60. They admitted they had missed their development targets in the off-season. And we all saw in testing that they struggled with reliability issues and the car looked a handful.
But this weekend was horrific. Lando Norris almost got caught with his dick in his hands when Logan Sargeant only lost out on a Q2 spot with Lando on the bubble due to the tiebreaker rule. And when they were running in the races (briefly), they were passed by Williams and behind Alfa Romeo and Aston Martin. For a team that was in the fight for fourth last season, seeing teams that they were crushing last year close the gap isn't reassuring to see at all. Lando Norris, as world class as he is, can't save you forever and he isn't optimistic, even with an upgrade due in Baku.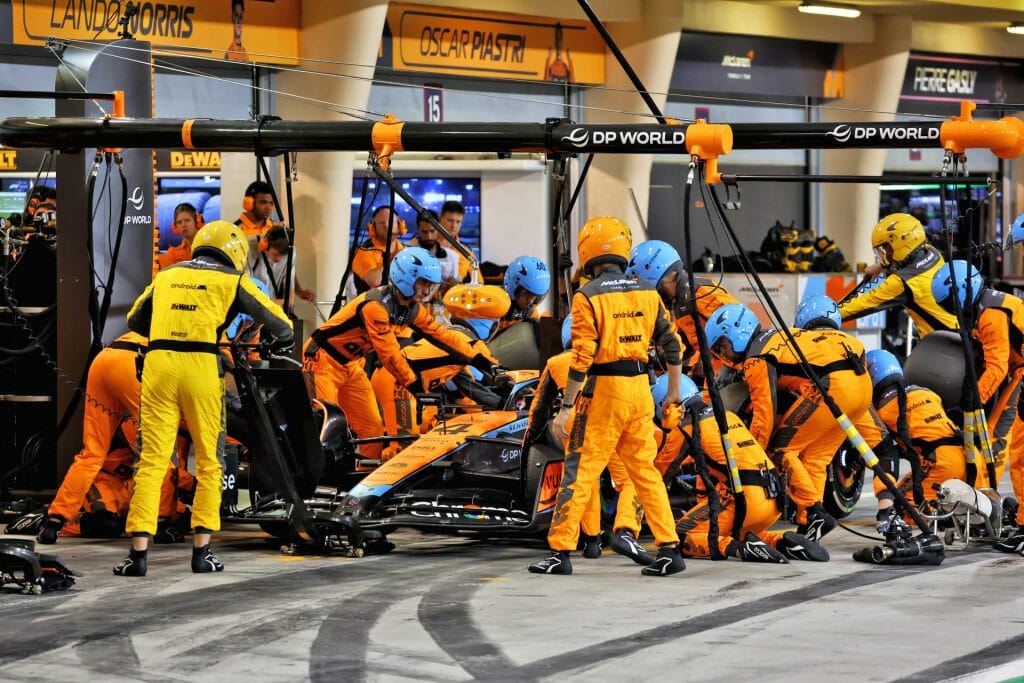 I think it's easy to forget with McLaren, just how stretched they might be. They're racing in four major International Series (F1, IndyCar, Formula E and Extreme E), and aren't particularly great in any of them. They laid off 1,200 members of staff during COVID and the road car side of their business got battered. They sold off a third of the team to raise money, and allegedly scoffed at a potential Audi sale. And now they're actively shopping for what could be their fourth power unit supplier in a decade. And what does it say about you as a team when Andreas Seidl, one of the best team principals in the sport, bolts out of nowhere the moment Audi buddy up with Sauber?
Want this mediocre writer's advice? Condense. Go nearly all-in on F1. You can keep IndyCar as you're clearly wanting to expand in North America. (Who isn't right now?)
You don't need to be in Formula E or Extreme E. Beg Honda for a second chance at making the marriage work. People on my Twitter have gotten real sensitive about the state of McLaren, but this is a team that's evaluated on major championships, and you've won ONE of them this century. You're not going to win on Mercedes power, you're arguably the fourth out of four teams on that power-unit now Williams have clearly closed the gap.
I genuinely think McLaren are in a messier state than they like to admit. That new windtunnel due later in the year might need to work miracles.
The Lightning Round
Williams might actually have something. Given James Vowles only started a fortnight ago, they lost their technical management and Albon was content with "Being a better last", they did damn well to get a point with Albon at the first attempt. And props to Logan Sargeant in 12th only a few seconds behind on debut. That's a good base to build on and the best debut performance I've seen in F1 since… maybe Felipe Nasr?
Valtteri Bottas is just here plodding away and taking good points where he can get them and he did it again with a quiet, but brilliant 8th. Alfa Romeo are still such a hard team to rank at the moment, but if they're in the mix for minor points right away, that's a good start. And it was clever of them to use Zhou Guanyu as a blocker for Pierre Gasly's fastest lap. In a midfield fight where every point matters, and there may be less to go around if Aston's joined the big teams, it may end up very important.
Talk about a tale of two Alpines. Pierre Gasly made up for a horrible Saturday with a brilliant 20th to 9th comeback on debut, while Esteban Ocon and his side of the garage were horrible. Ocon overshoots his grid box, then his team fails to serve his 5 second penalty correctly, then he speeds in the pitlane. Three racing penalties, 20 seconds worth of lost time, and an early retirement. Last time someone got a hat-trick of penalties it was Pastor Maldonado in Hungary 2015. Ouch.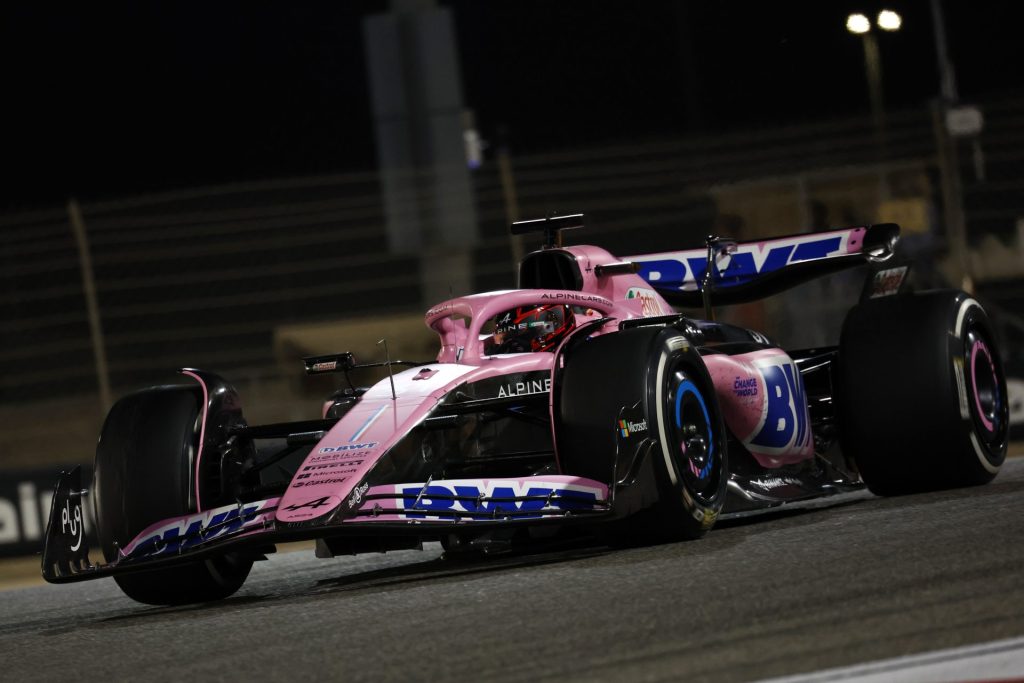 I hate the fact that Jewellery gate was a story heading into the weekend again. Turns out Lewis got another nose stud over the off-season and there was confusion over the self-scrutineering form. Again, common sense prevailed here as a medical exemption ended the issue quickly. But I wonder if this will keep coming up if Lewis keeps expanding his erm… range.
And because it was asked on Twitter, I'll talk about Haas. They're still mid, and probably need to cash in on golden chances like Hulk starting P10 because every time they start a season, they start strong and fade to nothing buy the September flyaways.
I'll keep it quick because I discussed this at length last season. I totally understand the right to freedom of expression and what Lewis does to his body. I also understand the FIA's stance, who will get molly-whopped if a degloving injury or something else happens under their watch, because we as fans will lean towards supporting the drivers. I think an accountability waiver is a clear compromise where the FIA gets to wash it away if someone is prepared to take that extra risk, no matter how small or large we think that is.
Dre's Race Rating: 6/10 (Decent) – This was… fine. By Bahrain standards a little bit below par to be honest. Red Bull took all intrigue out of the front of the fight, but the midfield chess match and action with Alonso, Sainz, Hamilton, Russell and Stroll all going at it certainly made it watchable. See you in Saudi Arabia.