"The show must go on?"
Round 3 of the Formula 1 calendar had the travelling circus head to Melbourne for the Australian Grand Prix. And in it, we got a pretty drab GP, sandwiched between two incidents that pretty much defines how the sport has changed, and it all stems back to Daniel Ricciardo and me writing about Monza 2022. Let me explain…
The Delicate Balance
This was the first F1 race in history to have three red flags. The first one, with Alex Albon spinning out from Turn 6 dug out a bunch of gravel onto the track that needed cleaning, as well as debris. A recovery crane was needed to remove Albon's dead car.
Now, I could make an argument that this could have been done under a Safety Car, but there's also reasonable grounds that this was a Red Flag. Fair enough. A brutal beat for George Russell and Esteban Ocon who had pitted during the initial Safety Car but then had everyone else get a free tyre change under red anyway.
The second red flag, 6 laps out from the flag for Kevin Magnussen hitting the Turn 2 outside wall, was a lot more… suspect. Magnussen's car was stopped by an escape road, and while his tyre was on track, it was also near a marshal escape road and a VSC or SC would have probably sufficed. This wasn't a Red Flag incident, and given we were down to 3 laps to go I suspect Niels Wittich wanted another 2 lap dash for the cash for the win, shades of Baku 2021. 
And of course, in that standing restart, three separate incidents ended the race. Logan Sargeant drives into Nyck de Vries and puts them both out. Carlos Sainz spins out Fernando Alonso on a reckless Turn 1 spinout. And then Pierre Gasly locks up, rejoins at Turn 2, then turns into teammate Esteban Ocon. Carnage, Red Flag #3 and half an hour of FIA dialogue trying to figure out what the restart order would be to effectively end the race with 1 lap left under Safety Car. From Magnussen's initial crash, to the actual chequered flag took an hour.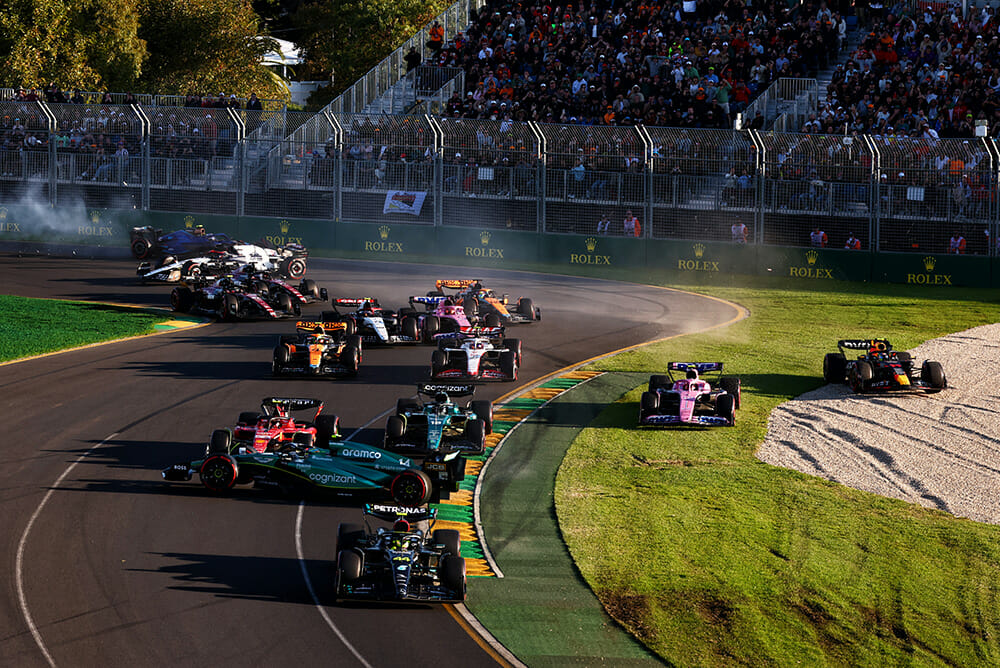 If you ever wanted a gaze through the looking glass at how F1 is managing their races, this was the one. We've gone full IndyCar. Stateside, the race directors can and often will turn a caution into a red flag if the race is near the end as they always try to prioritise a finish under green. K-Mag's crash is never a Red Flag in a month of Sundays.
But we can make it one if it gets us a standing restart for the win. Nothing in F1 is more dangerous than the standing start. This was a rule that was specifically brought in for entertainment purposes only. And now, it can and will be weaponised to help market the sport for more drama.
Now this isn't inherently a bad thing, but it's the most obvious example yet of the sport changing how it's directing its races. And no, I'm not even going to mention the obvious Abu Dhabi 2021. Monza 2022 was all the proof I needed. The genuine dissension between fans on Twitter who were split between the rules being followed correctly to the letter, and the fans who consciously or not, wanted the dominant Verstappen to have one last shot at losing the win in a race he had owned from start to finish.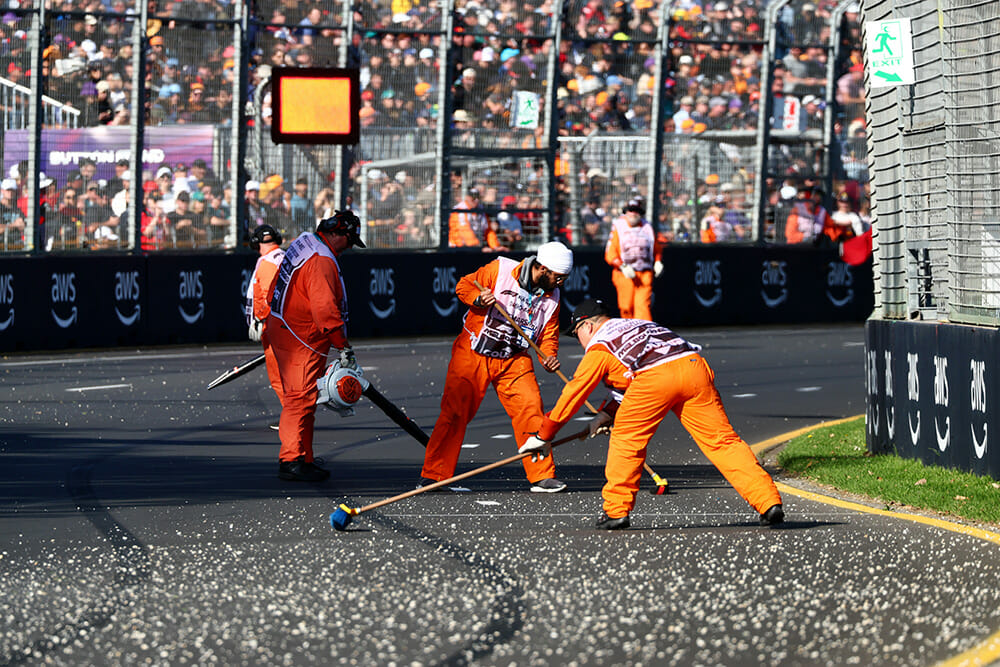 I said this then, and I will say this again – These are the decisions that sports constantly have to debate. There's a very delicately balanced scale between the integrity your sport has, and the entertainment factor you need for your sport to survive. Remember, NASCAR having an excruciating 90 minute stint to finish the last 11 laps and change at the Circuit of the Americas just a week ago was built on their Overtime rules that restarts a race infinitely until we get a penultimate lap finish under green.
That in a series that went to a Playoff format to avoid end of season lulls. And don't get me started on the other series I watch that have many elements within them that could be seen as entertainment led, like the Showdown format in British Superbikes, the Superpole race and reverse grids in Worlds, and of course, the rise of Sprint Racing. This is who we are now.
I keep trying hard to avoid Abu Dhabi 2021 other week like some dickhead that insists on post #F1xed on their Twitter accounts like it's a personality trait, but it's getting harder and harder to avoid that it's becoming a moment that forever changed how this sport is run. And the wildest part of all is – I'm not even sure it's a bad thing. It's no secret that I work under The Race's umbrella now, and they ran a poll on this race and…
If you're reading this post, you're not going to stop watching F1 anytime soon. Secretly, I think we like chaos. Gives us something to talk about in a sport that's default vibe is expectation.
Getting Bored Yet?
Max Verstappen is now living with a simple motto: "May the beatings continue until morale improves." This weekend lowkey was a horlicks for Red Bull. Setup issues all through a tough weekend where rain played a big part in hampering practice. Sergio Perez had a clear engine braking problem that had him in the gravel and had to start from the back. Max openly struggled with getting his tires warmed up. 
Max still beat that ass in the race and Red Bull left Australia with 36 out of the 44 points. The timings weren't the full indicator of this, but the control of the race that Max had was incredible. Yes, Russell was very unlucky the Safety Car turning into a Red Flag screwed him, but Hamilton got swept aside and then whenever Max wanted to find an extra half second… he found it. And this was with him going for a spot of lawn mowing towards the end. It's getting to the point where you're going to need shenanigans to beat this man on merit if you're anyone other than his teammate. On a good day.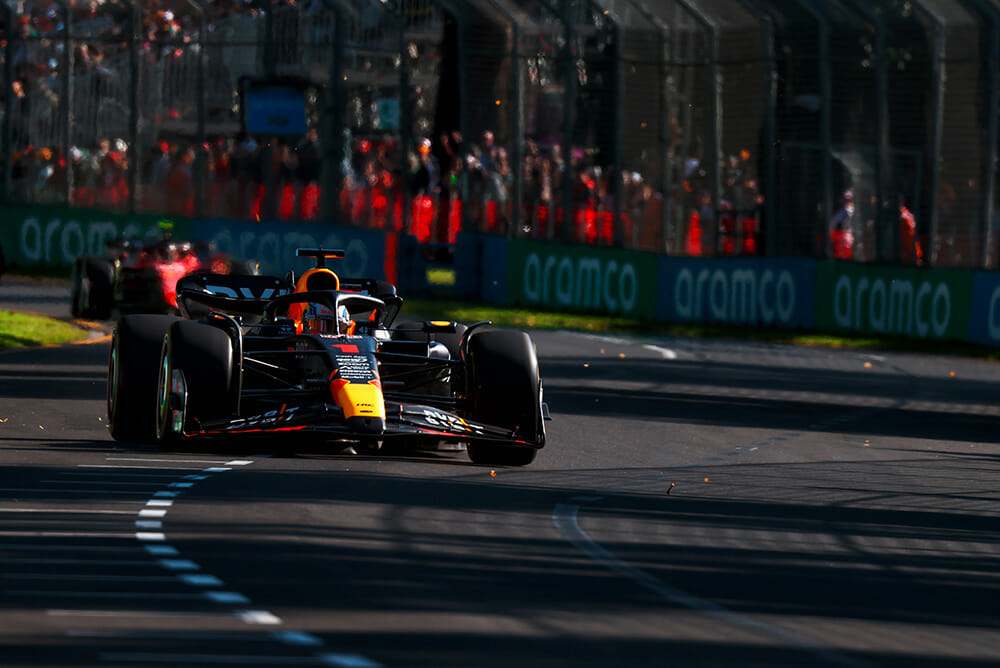 Great to see the old veterans Lewis Hamilton and Fernando Alonso in very near performance cars throw down in a timed rally like that. There is something nice about seeing that gap go between 0.7 and maybe 1.5 seconds and seeing if Fernando had enough to pass Lewis, even if he ultimately failed. Maybe not the most outwardly entertaining, but I've always been a sucker for those sorts of races. Remember USA 2012, COTA's debut between Hamilton and Vettel? That sort of thing.
The Lightning Round 
So, who had the Turn 11 and 12 complex being the landmark overtaking spot? And round the outside too? 4RS at Albert Park was weird and given they got rid of the preceding chicane, I think it was probably a little too powerful down their new lengthy straight.
Pierre Gasly is very, VERY lucky that the Stewards generally waive off an incident between teammates because in any other context he's getting 2 penalty points for that Ocon crunch during the final restart. Boneheaded rejoin. Remember, he's already on 10 and 12 gets you a race ban… I think all other parties involved were very diplomatic for a reason. Sorry Jack Doohan, your F1 debut is in another castle…
Mercedes went from "Worst Day in Racing", to going mad over 2nd on merit in a month. The swings and roundabouts of F1 are always funny to me. Never change Mercs, you melodramatic brothers you.
No, Max Verstappen wasn't out of his box on the final restart. You are allowed to have a wheel on the line but not over it as long as you're in the box and the transponder can register. And yes, you can move forward in the box before the lights turn red. You don't have to work this hard to say you don't want Max to win. It's sports, we're not exactly good at hiding how much we don't like someone.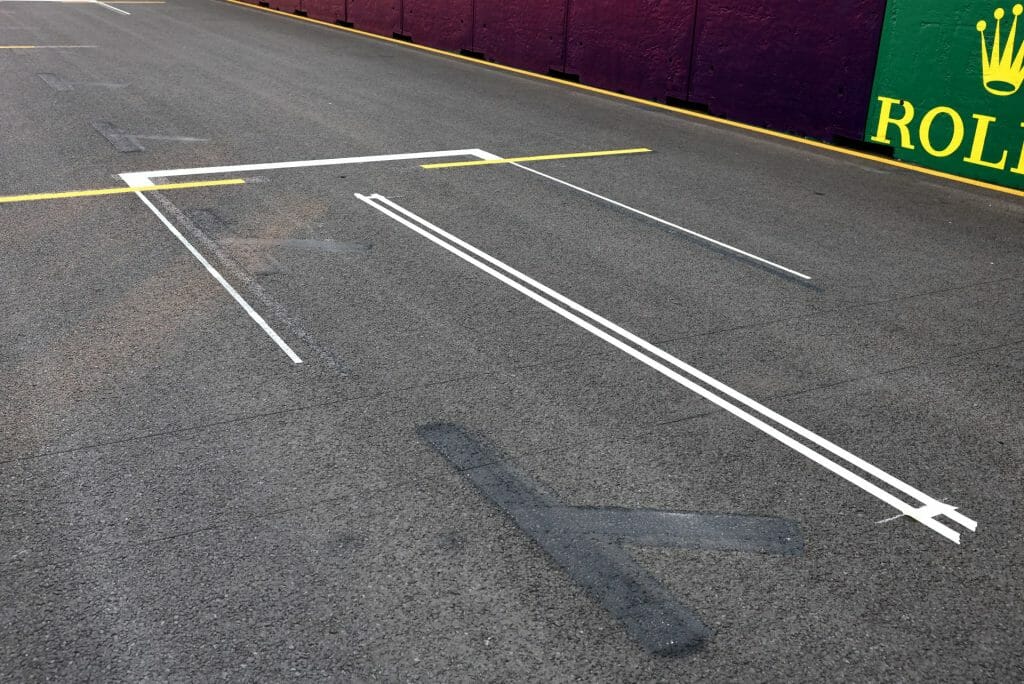 Hey, remember when I said during the Mexico 2022 Review that Sky absolutely knew what they were doing in the actions that led up to Red Bull's boycott? During that red flag, Crofty says Lewis Hamilton's last win was "Abu Dhabi 2021". Mhmm. A reminder that many things can be true at once:
Sky are a privately owned broadcaster who don't have an obligation to being impartial, even if I have a problem with some of their coverage given they were the World Feed providers for sometime (It's unfair that say, people in Argentina have to listen to you give it the ol' Best of British)
Red Bull absolutely have the right to remain silent and not talk to us media plebs
Sky have receipts of not acting in the best of faith regarding that team and they're not the innocent party some people think they are. Take it from someone who's now officially on a media company's payroll… we don't help ourselves sometimes.
Carlos Sainz thinking he was totally innocent in his Gwyneth Paltrow-esque spear (allegedly), on Fernando Alonso was very, very cute. "I don't feel well to speak" would be an all-time great Jose Mourinho shitpost line if he said it on TV as opposed to media circles. Slam dunk penalty for me, but how did Logan Sargeant get away with his punt on Nyck De Vries?! 
And with Ferrari having Charles Leclerc accidentally put out by an Aston Martin tag team, Ferrari have now had their worst start to a season since they changed the scoring system in 2010. SOMEONE SAVE FRED VASSEUR.
445,000 on the weekend attendance. Genuinely incredible. You Aussies get down for your sport, I'll give you that. But organisers… maybe go easy on the track invasion next time.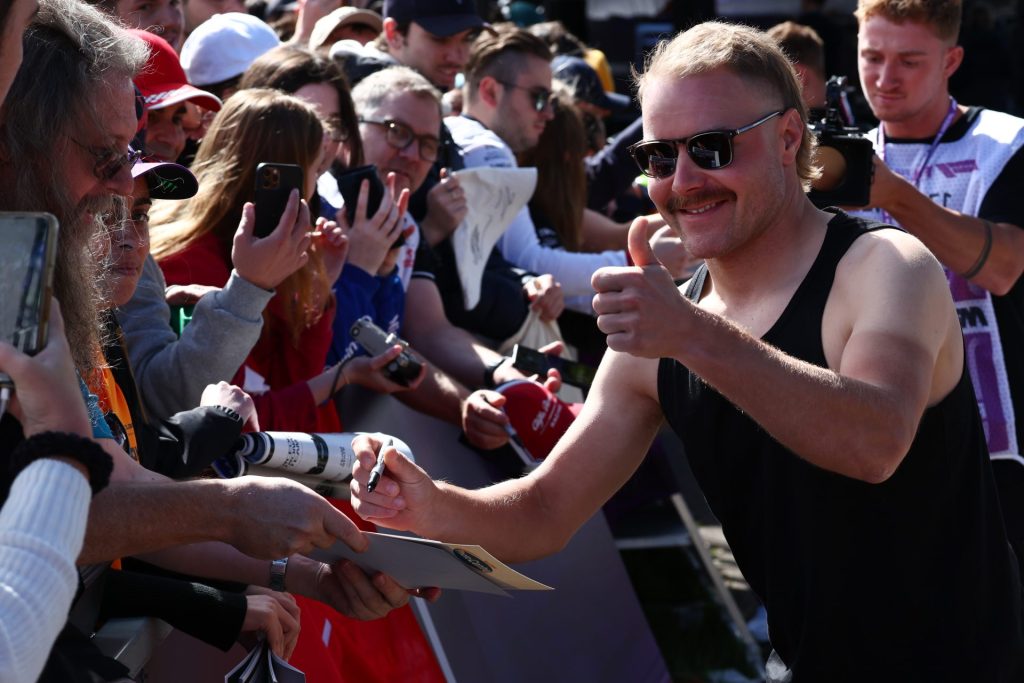 Good for McLaren to get on the board with good racing too. Nico Hulkenberg was cheeky with his defence on Lando Norris but it was ultimately a good fight, and great to see Oscar Piastri get some points on his first ever single-seater race on home soil. The rest of the midfield are going to be livid that McLaren went from 0 to 12 points and leaped over the entire bar fight in one race. Alex Albon spinning out from 6th might have cost Williams a BUCKET load of money in the long run.
We've had 550 Grand Prix since the Safety Car procedure came into F1 in 1993. You know how many have finished under one? Eleven. Exactly 1 in 50. This isn't the issue the FIA thinks it is. More on this on Wednesday, but IndyCar's incredible Texas race last night didn't have too many people upset that it ended under yellow 2 laps from the end. Just a thought.
Ayumu Iwasa. That boy nice. Speaking of Japan – All Japan team at AlphaTauri next year, who says no? (And props to Yuki Tsunoda for getting on the board in 10th, no-one in the field has deserved a point more.)
Dre's Race Rating: 6/10 (Decent) – Look, I can't call this one, especially with that ending, a stinker. Say what you will about contrived finishes, they DO work sometimes. I was probably going to give this a 4 until Magnussen's crash had Race Direction's eyes light up like a Christmas tree. Max Verstappen is inevitable, it was fun seeing some genuine fight amongst the higher spots and we were so, SO close to a genuine Hulken-podium. That's gotta be worth something right? See you in a month for Baku. No-one do any dumb shit while F1's gone, I need a break.