Remember Lady One Question from the famous TV spoof betting show, Banzai? It's my turn to play that question, by previewing every team in Formula 1, by just asking one simple question. It's devilishly simple, yet hopefully awesome.
Red Bull – Just HOW good are you guys at developing your car?
Red Bull were the obvious favourites to keep their streak going, but now they face their toughest challenge yet? How do they claw themselves back from a clear disadvantage from all the testing hiccups. RBR find themselves towards the bottom of the testing mileage board, and have struck numerous mechanical issues over the course of the testing window.
Australia's just two weeks away, and I don't think Sebastian Vettel or Daniel Riccardo have had enough run time to get a true gauge of the car at it's best. Lot of questions for them, and not an awful lot of answers. They'll be the team with the most eyes on them…
Ferrari – Can Fernando Alonso and Kimi Raikkonen co-exist?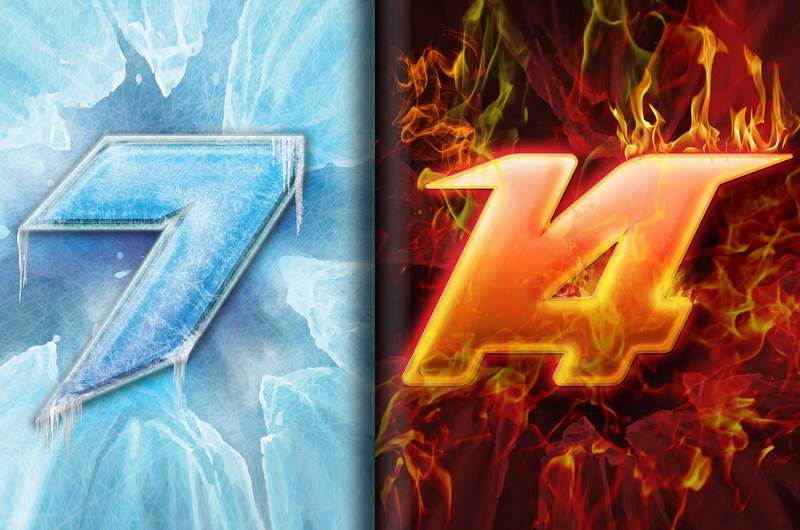 A very interesting dynamic. Ferrari has said that their two drivers are equal unless one carries a significant advantage over the other…Which is fine, the issue here, is that neither driver is really used to doing their partner any favours. Kimi Raikkonen is a renegade, he doesn't like ANY orders, yet alone team orders. And Fernando Alonso's had the Ferrari team built around him the last 4 years. And last time a team mate beat him (Lewis Hamilton, McLaren, 2007…), well, we all know how that ended.
And having two drivers that are elite can be a bad thing as they can constantly take points off each other, which could them BOTH out contention if it goes down to the wire. On paper, they're the strongest driving team in Formula 1…But can it work?
Mercedes – Can you guys actually lead from the front?
Well, this is new. Sort of. For the first time in 4 seasons, Red Bull aren't the favourites. But last year, Mercedes had a strong package too, often being better than Red Bull, so being top of the pile isn't a new thing for the Mercs team. However, their development game hasn't been as strong as its rivals on occasions. Often, a F1 title race, is exactly that, so can Mercs keep pushing at the front, or will the other teams catch up?
Lotus – Do you guys even have a working car yet?
Welp. Lotus are in even worse shape than Red Bull are, seeming to fall backwards on the 2nd Bahrain test compared to the first with a range of new parts failing, when they looked like the best of the Renault-engined runners. And with the team still so BADLY in debt (Over $110m) after the Raikkonen departure and the heavy development costs, can Lotus even afford to catch up to the rest of the field? This could be the "McLaren 2013" situation, where Lotus regress a little bit and have to find themselves before going forward again.
McLaren – So, where do you guys go from here?
Have to say, McLaren have looked in solid shape so far, testing fairly well despite being late to the testing proceedings. And Kevin Magnussen seems to be right at home, driving and settling in like he's been with the team 5 years already. But just where do they go from here? Jenson Button's in the twilight of his career, and this might be his last chance to double his World Championship tally before he calls it today, which is looking increasingly likely with his recent engagement and loss of his Dad. And is Kevin Magnussen ready for such a massive jump in his career at just 21? The team's kind of in flux at the moment, and 2014 will tell a lot as to where the team is heading with Ron Dennis back in charge.
Force India – Are they ready to crack the Top 5?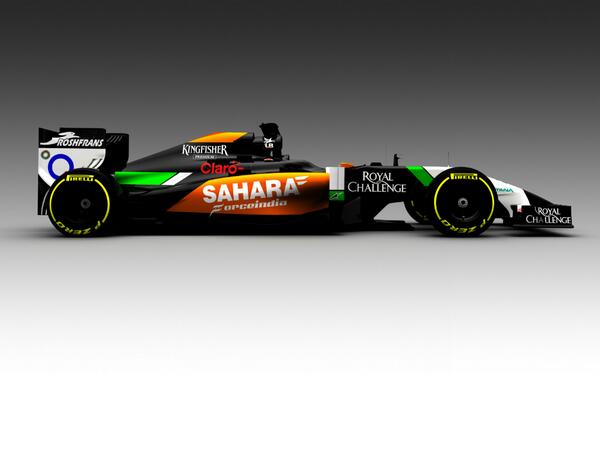 Force India have been consistently one of the strongest midfield teams in recent years, but one has to wonder, are they ever going to crack the Top 5? They made the big power play early in the winter by sealing their strongest driver line-up to date with the highly respected Nico Hulkenberg and talented McLaren misfit, Sergio Perez now on board. And with the field currently in flux, and everyone unsure as to where they stand, this might be the chance Vijay and the gang need to really get themselves up their and in the big money. Sometimes you gotta spend money to make money, and I wonder if this'll be the year that Force India can drive themselves further up the board.
Sauber – Can they stop the downward spiral?
Remember when Sauber looked amazing? It was 2012, they had a very fast car that had a tactical X-Factor of being REALLY good on its tyres, and they had a young star in the making in Sergio Perez, alongside crowd favourite Kamui Kobayashi. Then they both left, Hulkenberg wasn't getting paid and they had to resort to Russian boy Sergei Sirotkin and his funding to keep the team alive. Now with Adrian Sutil's wise head along with Esteban, the team to me, seems a bit backwards compared to where it was at the end of last season, when Hulkenberg was driving the wheels off of it. Can they claw themselves back up the field, because they're on a difficult precipice at present.
Toro Rosso – Can they embrace the struggle?
Toro Rosso too seem to be struggling. Their issues seem to be more to do with the car on the track, rather than issues with it mechanically. And with a strong driver in Daniel Riccardo now gone, how quickly can 19 year old Danill Kvyat adjust from GP3, up to Formula 1? And is JEV the real deal? No excuses as he enters his 3rd season, is he ever going to be a guy who's something more than average?
Williams – Good start, but will it last?
Williams deserves fantastic praise for a brilliant testing period, racking up nearly 5,000km of run time, as well as being arguably, the most reliable team during said period. Felipe Massa and Valtteri Bottas both look very comfortable. And in a new era, reliability could be super important. Williams have that down pat. What I wonder is, can they keep up in a development race if they're in range over the course of a 20 race season? The team's had a rocky few seasons recently, and need to keep this momentum going.
Caterham – Can they channel the reliability into 10th?
For Caterham this year, it's all or peanuts. They have their strongest line-up to date too, with Kamui Kobayashi and new boy Marcus Ericsson, and they've been by far the most reliable of the Renualt runners so far? The aim is simple, beat Marussia. And so far, so good.
Marussia – How fast can they find the drawing board? 
Their line-up is strong and one of only two untouched from the previous year (Chilton and Bianchi), but with their latest car plagued with issues and not going anywhere fast, this could be a long season ahead for the Croatian outfit, a shame given their young, dynamic and consistent drivers. How quickly can they rectify the situation?