What an incredible and fascinating MotoGP season in 2020. Marc Marquez, Motorsport's most freakish talent, didn't finish a GP. There were nine different winners, five of them brand new. The World Champion scored exactly one win for the year, and the runner-up was on a bike that's nearly two years old. Oh, and KTM's satellite team had more wins than the Factory Yamaha team did. And I've barely scratched the surface on how freaky MotoGP's 14 race sprint calendar was this year.
To TRY and make some sense of it, here's one of those generic editors forced rating lists that you see the big boys make every November. A couple of paragraphs per rider, key stats, all that fun stuff. Right, first up, the new World Champions in Blue, Suzuki…
Suzuki – Team Champions (310 Points)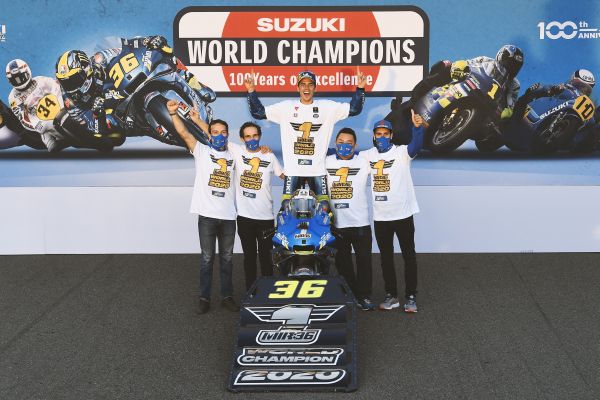 Easy to forget that this was just their 6th season back in the sport after quitting when the credit crunch hit everyone for six and the sport was clinging onto survival. I remember that Randy de Puniet wildcard appearance like it was yesterday and maybe not taking them seriously. Six years on, they're Double World Champions and have 1st and 3rd in the riders title. It's an incredible testament to their hard work developing a great "jack of all trades" bike. A machine that forgives, lets its riders push, is gentle on tyres, and now doesn't lose out on the straights like it did in the past. If anything, they got caught out for having too much rear grip, hence their qualifying struggles. #StillWithGinters
But massive props to Davide Brivio in terms of securing and nurturing talent, and being able to secure two incredible young riders. Mir was always a highly touted prospect from his Moto3 Title winning days, but to push him and Alex Rins to the moon has paid dividends. The sport's new gold standard will take some beating.
Joan Mir (Champion) – 171 Points / Best Finish – 1st (Europe), Best Qualifying – (3rd)
Sometimes, everything clicks. Mir had a bit of a rocky time when he made his MotoGP debut last season. Got injured too. It was his teammate Alex Rins that had stolen headlines for getting Suzuki up the front. But when Mir got his first podium in Austria at Round 4, we on the Motorsport101 Podcast all said that it might be what kicks him on. A week later, he was unlucky not to win in Styria after Maverick's red flag got the riders in front of him on fresh rubber, something he lacked.
After that, he only finished off the podium twice before winning the title, an 11th place finish at Le Mans, his first-ever wet MotoGP race, and a conservative 7th without risk to secure the title at Valencia. When he slammed down the inside of Rossi at Misano, we all knew this kid was a bit special, and he validated that week after week with bulletproof consistency. The key ingredient for success in this shortened season. He didn't qualify particularly well, but always had the confidence in his race pace to make up ground, and make the key passes when he had to. Mir was exceptional, and I don't care if he's the sport's only ever 1-win Champion, because his quality, was far beyond just looking at the win column. A slow start is the only reason, I didn't go even higher on the score. 9/10
Alex Rins – 3rd (139 Points) / Best Finish – 1st (Aragon), Best Qualifying – 2nd
I'd be shocked if Alex Rins isn't in a Motorhome in Portimao right now, frustrated as hell thinking "What could have been", as well as seeing his teammate win Suzuki's first title in 20 years. He's been the backbone of Suzuki ever since Maverick Vinales left, and always odds-on to be the man to carry the blue brand into true success. He's now probably in that club of maybe half a dozen riders who were thinking: "No Marquez? Now's my chance". And that Jerez crash on the opening weekend, ruined his entire year.
With only 14 races to play with, injuries and mistakes were only going to be punished that much more. And Rins and Marquez will be the poster boys for the 2020 season and that narrative. Rins wrecked his shoulder and collarbone at the opening round and took a handful of races to be back to 100%. When he crashed from the lead in Austria, I thought he was finished for the year. But an excellent burst of results down the stretch (4 podiums in 5 rounds, including a win at Aragon), he actually clawed himself back into outside contention. It was just too little too late.
This season will eat away at Rins. He's still an incredible talent, but those low points are still holding him back. 7.5/10
Petronas Yamaha SRT – 2nd (248 Points)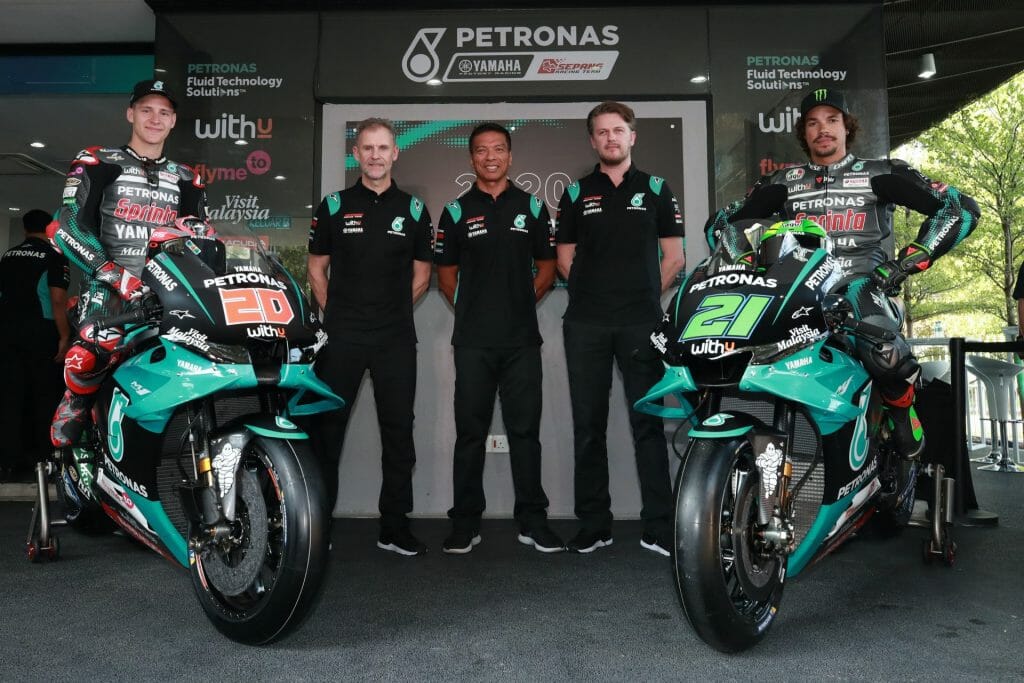 What a confusing situation. If you had offered SRT this season back in March, they'd probably take it. Six wins, and the Championship runner-up, even if it wasn't the man you were expecting it to come from. But that's what ultimately makes their season one of disappointment and of frustration.
They had it. They absolutely had it. And there was every chance they could have had 1-2 in the Championship with a Triple Crown. They were victims of their bosses cheating (More on that later) in Jerez. Their star rider in Fabio started brilliantly but collapsed down the backend of the season. And then to make things even more confusing, Franky Morbidelli on a nearly 2-year old Yamaha, nearly won the title.
For SRT, and their bosses to come away with nothing after having arguably the fastest bike in the field, has got to be bittersweet. At least Franky has given them some hope going forward as a true title contender.
Fabio Quartararo – 8th (127 Points) / Best Result – 1st x3 (Jerez, Andalucia, Catalunya), Best Qualifying – Pole x4 (BMW Award Winner)
Someone call SB Nation, we have the debut for Season 3 of "Collapse". I remember literally being on the phone with Louis Suddaby, my old radio husband, and fearing that Fabio might give us a Marquez-esque dominant season after winning both Jerez races with ease, and seeing the potential backlash we normally associate with dominance.
But that was just it, Fabio was the walking example of all of Yamaha's issues in 2020. They ignored advice on brakes and paid the penalty when they all struggled in Austria. None of them was good in the rain. His team were docked 37 points for the Jerez scandal. Tyre pressure issues at Aragon, and then his team trying everything to get their setup back to the "sweet spot" and failing. His Wikipedia season line says it all. Three wins, but only one other ride in the Top 4. No matter what the opposition, you just can't win a title that way.
In many ways, this season WAS a step forward for Fabio. It proved he can win. It also exposed everything wrong with the current Yamaha setup, and there are still question marks about his overall makeup as a rider if we're considering him as a future Champion. 5/10
Franco Morbidelli – Runner-Up (158 Points) Best Result – 1st x3 (Misano, Teruel, Valencia), Best Qualifying – Pole x2
Consider this, the reverse Alex Rins. Franco couldn't have felt great about Fabio validating his shock promotion with a stunning rookie season, then jumping the queue and getting a factory seat. You could make a case that Franky had something to prove when he was fighting Rossi for Top 5's while his teammate was challenging Marquez for wins.
This year changed all that. The VR46 Academy's star graduate took a huge step forward in 2020. Ticking off the first podium, poles and wins of his career off in quick succession. The middle win in Teruel, crept him into the fringes of title contention but a poor first race at Valencia was the knockout punch when Mir took his one and only win.
And to do all of that on the 2019 Yamaha, a bike that Maverick Vinales and Valentino Rossi constantly complained about last year, is not only an endorisement of Franky and making it work for him, but again, the difficulty that Yamaha found themselves in. One of the biggest winners of 2020's chaos, without question. 8.5/10
Red Bull KTM – 3rd (222 Points)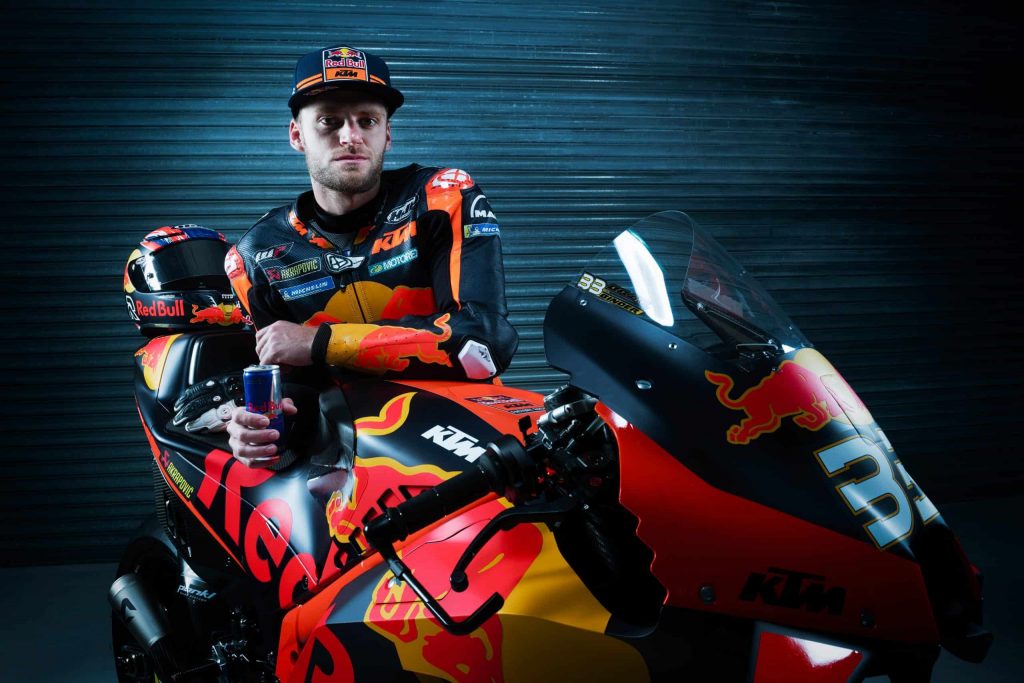 If there was an award for Most Improved Team, KTM wins hands down. The Austrian brand not too long ago was mocked for their poor chassis, but made huge competitive gains, pretty much across the board. More power, better turn-in, and that chassis making big gains. Last year, Pol Espargaro getting into the Top 6 still felt somewhat flukish. This year, it happened on a regular basis.
KTM were just four points away from 2nd in the Manufacturers Championship, and everyone on their bikes had good, to great seasons. So much I was genuinely considering that Pol Espargaro might be taking a step backwards by heading to Repsol Honda and their mess of a team. But with Brad Binder and Miguel Oliveira having exciting rookie and sophomore seasons in their own right, KTM has a LOT to look forward to.
Pol Espargaro – 5th (135 Points) / Best Finish – 3rd x5 (Styria, Emilia, Le Mans, Europe, Valencia), Best Qualifying – Pole x2
Like with SRT, if you'd offered Pol Espargaro 5 podiums and a pair of Pol Positions (See what I did there?), back in March, I think he'd take it. Joint 4th in the standings should be awesome. But then you see that Brad Binder actually won a GP. And you remember that Pol made a right horlicks out of the early part of his season and you think he probably left enough on the table to potentially mount a title challenge.
Brno was probably the microcosm of his season. Brad Binder leading comfortably, Pol the faster man, but a reckless turn-in on Johann Zarco for a podium position ended his race. Unfortunate, given he finished the season so strongly (3rd, 12th, 4th, 3rd, 3rd, 4th), we were asking many questions of his season at KTM in the middle in terms of points left on the table.
Again, on paper, he was terrific, done an excellent job to secure KTM's best season by a mile. But a deeper dive will leave you wanting a bit more. A rider of his experience and ability shouldn't be making the excuses he's made. 7.5/10
Brad Binder – 11th (87 Points, Rookie of the Year) / Best Result – 1st (Brno), Best Qualifying – 6th
Binder's season is one of the most interesting to evaluate. The rookie class was thin in 2020 with just him, Alex Marquez and Iker Lecuona. And he was comfortably the best of those. And he blew everyone away with that incredible win at Brno where he destroyed the field at one of the most equalising tracks the sport has.
He never quite matched that dizzying high, despite the teases beforehand with astonishing pace, only to make mistakes in both Jerez races. He was mostly a bottom end of the points runner, with flashes of brilliance. And as a rookie, honestly, that's fine. Once he irons out the kinks and learns to harness that incredible speed (Which he's shown in all three classes now), look out.
The 10 men above him in the Championship were definitely a cut above, but a great, eye-opening start to his MotoGP and I'm intrigued to see his continued development. 6.5/10
Ducati Team – 4th (213 Points) (Manufacturers Champions)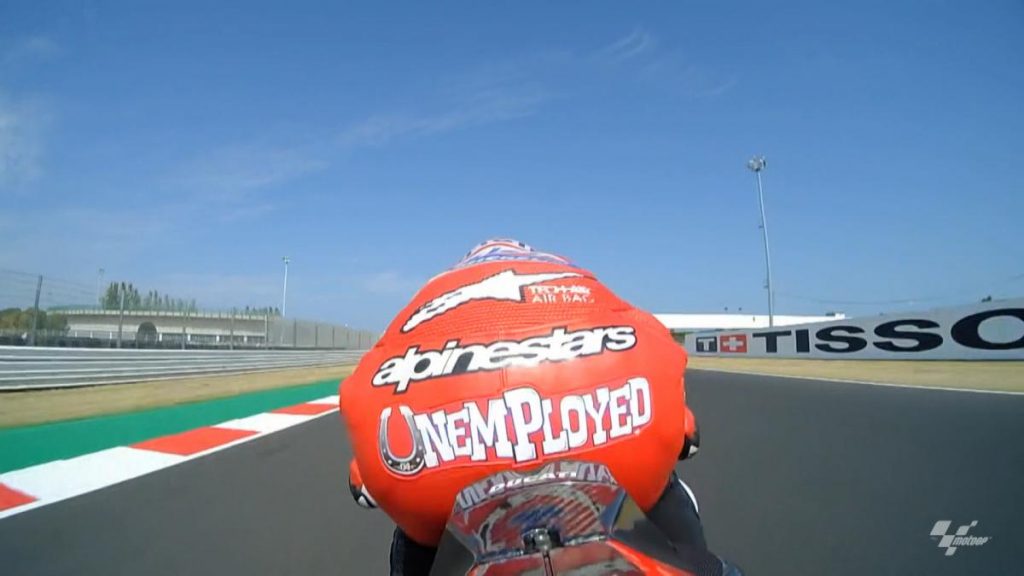 No really, they won the Manufacturers title. (Even though most people don't give a shit) Their first title of any kind since 2007. Let's just say Jack Miller will getting a LOT of Biscotti as a Christmas present.
You spend half a decade, and a bucketload of cash to go all-in to beat Marc Marquez. Marquez beats himself. This was a massive open goal for Dovi, who had been THE contender for Marc the last three years. And then the bike develops a fundamental weakness – The inability to maximise the new Michelin rear tyre. It obliterates their season and makes them look second fiddle to even Pramac and Johann Zarco's Avintia (On the GP19), on several occasions. Welp.
I've already typed a lot about Ducati's season on this blog at length, but they couldn't attract a 2nd heavy hitter alongside Dovi for 2021. They burned the final season of Dovi's prime to the point where he walked. Petrux was always gonna be collateral for an ever improving Jack Miller. And are we sure Francisco Bagnaia was a bit too hasty a promotion over Zarco? As much as they won a major title this year, it'll be a moot point as the murmurs over Ducati's present and future remain.
Andrea Dovizioso – 4th (135 Points) / Best Result – 1st (Austria), Best Qualifying – 4th
What an ugly final chapter for one of the sport's true workhorses. Despite Ducati choosing to forgo his ideas for development, and not being able to get used to the 2020 rear tyre, Dovi STILL stayed relevant in the title fight with only one win, all the way till Valencia. All through consistency, only one DNF (Being taken out by Zarco in Catalunya), and often, sheer power of will.
But when you factor in those race problems with the rear, his Ducati still can't turn to save its life, the fact that Dovi's always had to make up ground on races because his qualifying fell off a cliff this year, and an ultra-competitive field, he was always gonna be chasing for the title. 4th, despite all of that, is a valiant effort.
If this is the end for Dovi, it's been a pleasure to watch him race, be Marquez's greatest modern rival, and be one of this era's great alien antagonists. Just a shame he'll ultimately have so little to show for it. 7/10
Danilo Petrucci – 12th (78 Points) / Best Result – 1st (Le Mans), Best Qualifying – 3rd
I can sum up Petrux's season with a simple observation of the title standings – He was one point better than a man on last year's bike.
A part of me feels for Danilo in that he was unceremoniously dumped so fast I can't blame him for not being 100% into it, we all knew Jack Miller was taking his seat early days. But there is no way you can dress up 12th in the Championship on a team aiming for so much more. It was nice to get some reassurance in that he's still the best wet weather rider in the world, but Petrux was just "there" for most of this season. And hey, he might have fallen up into a decent Tech3 seat. Every cloud and all that. 4/10
Pramac Racing – 6th (183 Points)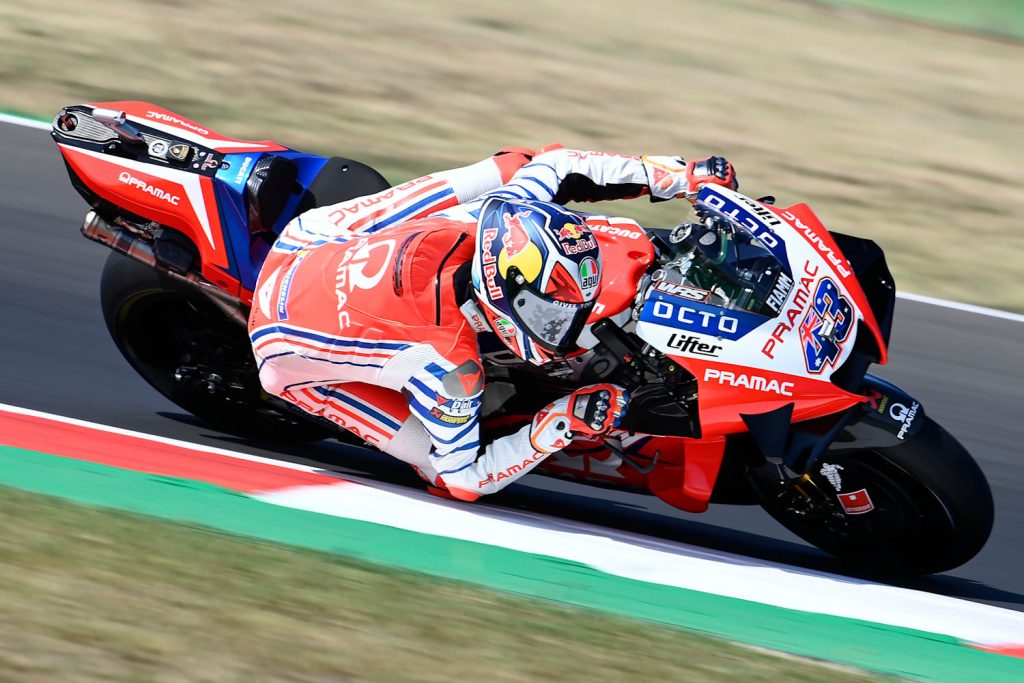 Not sure if it's an indictment on the factory Ducati outfit or an endorsement for Pramac that there was only 30 points between the two teams this season. And both teams had a rider that I personally felt, massively under-delivered.
Also, astonishing that this is the highest ranked team that DIDN'T score a win. They were very unlucky not to, finishing 2nd on four separate occasions, Miller in particular banging on the door. They seemingly had a much better time handling Michelin's new rear tyre, and it showed. Five times, one of their riders represented the Top Ducati (And Zarco did twice too), and it could have easily been more if it wasn't for some of Bagnaia's shortcomings (Emilia), and some bad luck (Andalucia).
Gonna be a big reset next year for them. Johann Zarco is a very safe pair of hands, and Jorge Martin could be an X-Factor. But somehow, I have more faith in their foundations than I do for the factory team at the moment…
Jack Miller – 7th (132 Points) / Best Finish – 2nd x3 (Styria, Valencia, Portimao), Best Qualifying – 2nd x4
I like Jackass. I like him a lot. He might be another rider who might be a tad frustrated he didn't take a season which I think was actually pretty good on paper, and think he could have gotten more. Hard not to feel that way when he was a corner short in Styria. And at Valencia. And had Fabio's tear-off kill his air filter in a race his teammate should have won. Or that engine failure at Le Mans. Some of it was of his own voliation, but I still think there was a lot to like about Miller's game, and its no coincidence he got the factory Ducati.
He's a great all-rounder now. Didn't make too many errors, Qualifies well, and has good finishes. In this climate of the sport, there really isn't much more you can ask from a team leader, and there's only a handful of riders I'd take over Jackass. He might be the next "alien" in the field given his new team in 2021. Wouldn't surprise this writer anyway. 8/10
Francisco Bagnaia – 16th (47 Points) / Best Finish – 2nd (Misano), Best Qualifying – 3rd
I was trying to think of redeeming features for Pecco's season… But then I remembered something. HE ONLY FINISHED FIVE RACES THIS YEAR.
It's a startling, confusing season. He was robbed of 2nd in Jerez after an engine blowout. A round later, he destroyed his leg at Brno in practise and missed three rounds. He came back at Misano and finished 2nd on crutches, seemingly justifying all the hype from Jerez… then… 18 points across the other eight races. Five of which were crashes, one of them from the lead at the Emilia Romagna GP.
Everything about his season was pain. And so much so, I'm still not sure if he deserved the promotion over Johann Zarco. The upside is clearly there, he should have the sport's latest new winner. But this body of work is so rough, I'm not sure what to think here. He's been given a HELL of an opportunity here for his GP career to date. I know he's an aliment to Ducati's general turn-in problem, but results may have to come fast, because I've still not seen Pecco put an entire season together yet, let alone for a factory team. 4/10
Monster Energy Yamaha – 5th (178 Points)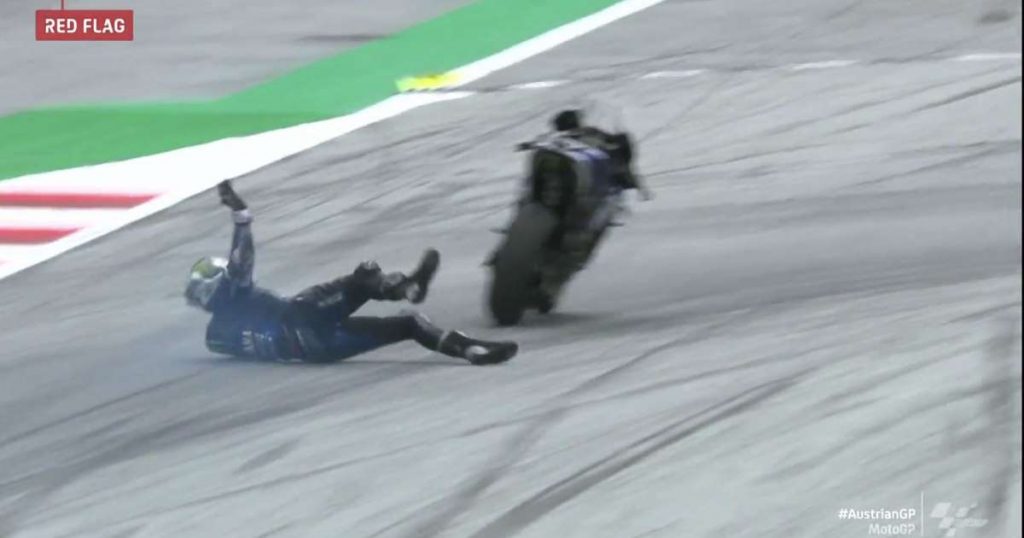 Oh dear. This season was an unmitigated disaster for the factory Yamaha squad. Outclassed by their satellite counterparts, 6 wins to one, and by nearly three race wins of points.
They knew they were tempting fate with changing their valves at Jerez, that's not the sort of thing you do by accident. It literally blew up in their face. They ignore advice from Brembo on their brakes. Maverick Vinales had to jump off a bike at 180mph in Styria due to a brake failure while Fabio sunk through the field like a stone. They still aren't willing to gamble on big setup changes despite their riders constant complaints about their bikes for the last three years. They're still underpowered compared to their rivals, who have all gotten quicker in a straight line. It all just reeks of arrogance.
And yet, they still won a race, and had 7 out of 14 as a constructor. They've become the new Honda, where a significant weakness of the bike has now given them a very narrow operating window. If the grip was anything less than optimal, they sunk without track. And when they were, Maverick's shortcomings as a rider dragged them down further, and generally, Rossi wasn't competitive this season. If I was Lin Jarvis, I'd have a lot to be answering for this season.
Maverick Vinales – 6th (132 Points) / Best Result – 1st (Emilia Romagna), Best Qualifying – Pole x3
Sigh. It's actually kind of frustrating watching Maverick at this point. This is Year 4 of us looking at him on the level of an "alien". And he still shows those tendencies occasionally. He's still one of, if not, the best in the field for raw pace alone. But we've seen the same old issues rear their ugly head again for Mav.
If the track grips well, and he gets a good start, he's very hard to beat. Anything less, and he's placid. Still far too cautious at the start of the race and takes too long to find his footing. Once he does, he's as fast as anyone, but he's always given himself so much work to do that any big results are often gone. A man of his ability shouldn't have 8 races out of 14 outside the Top 8.
I have a degree of empathy with Maverick because let's be honest, he's lucky to still have his health after two incredible near misses in Austria. And he knows he's coming up short, but his defeatist attitude while refreshingly honest, is alarming for a man who was chosen as Rossi's successor. I'm not sure how much longer he can throw together mediocre seasons without serious questions being asked. He's running of excuses. 5.5/10
Valentino Rossi – 15th (66 Points) / Best Result – 3rd (Andalucia), Best Qualifying – 3rd
You know what was quite spooky about 2020? This was the most incredible, fascinating MotoGP season ever… And Valentino Rossi played nearly no part in it. The icon of the sport, in his 20th season in the top flight, was an afterthought. For the first time, I could kind of vision the sport without him.
Rossi started the year pretty well, consistent, not giving away much, and had a solid podium in Jerez's 2nd race. Still making the most of a bad deal with that Yamaha. Then a disastrous run of six-straight non-scores. Missing two rounds due to testing positive for COVID-19, a mechanical problem for the European round, but also three straight crashes for the first time in his top flight career.
This isn't the Doctor we know and love. From the mental stress of Styria and nearly being collected by Zarco's bike, to the physical struggles of COVID and just looking rough after going nearly 2 months without finishing a race. It makes you sad. It makes me think… maybe the end really is coming. SRT might be the final roll of the dice, a team that got way more out of the M1 than his old team did. Either way, it's the end of an era… and the way 2020 played out, that might be okay. 5/10
Red Bull Tech3 KTM – 7th (152 Points)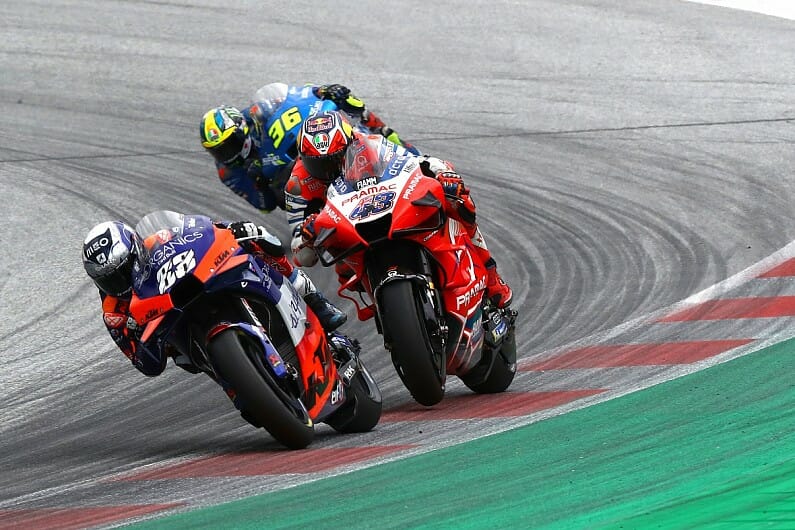 If there's one person in that paddock I cannot help but be delighted for, it's Herve Poncheral. After two decades in the top flight, Miguel Oliveira finally got the old man his first ever win in the class, and there wasn't a dry eye in the house.
Not much else to add here that wasn't already covered in the KTM factory section earlier, but I'm glad that the Satellite team shone in its own right, with Miguel having an excellent second season and Iker Lecouna showing some promise at times as a rookie. And with Petrux getting a fresh start in orange next year, who knows, the factory might have four riders on the same page. But as said, KTM made big strides this year and deserve praise for it.
Miguel Oliviera – 9th (125 Points) / Best Result – 1st x2 (Styria, Portugal), Best Qualifying – Pole
"Not everyone has the same level of intelligence on track" said Miguel Oliviera after Pol tagged him in Austria's first race. He went underneath him to deny him his first win a week later. There's something rather compelling about this man, and the numbers don't lie, he ran alongside the very best this sport had to offer this season. Any time you're one of just three men to win multiple times, you've done pretty damn well.
That win in Styria was one of the best race-winning passes I've ever seen. His win in Portugal was arguably the most dominant from start to finish for 2020. He belongs at the very top and I can't wait to see what he and Binder do next year for the factory team, because he's been arguably the most impressive rider on a KTM this year. Outstanding season. 8/10
Iker Lecouna – 20th (27 Points) / Best Result – 9th x2, Best Qualifying – 11th
Hard to evaluate Iker given he was chucked in right at the deep end as a last minute replacement when he made his debut at Valencia a year ago. To be honest, I think he did fine, and was probably a little better than the scoreboard suggests.
Of course, he missed the final three races due to catching COVID-19 off his brother, but on his better days, he was running in the Top 10 pretty consistently. Of course, like most rookies, he had his fair share of falls, but there's some promise here with Iker, and another season in the camp will only do him good. I sound like a broken record, but there is a LOT to like about KTM here. 5.5/10
LCR Honda – 8th (148 Points)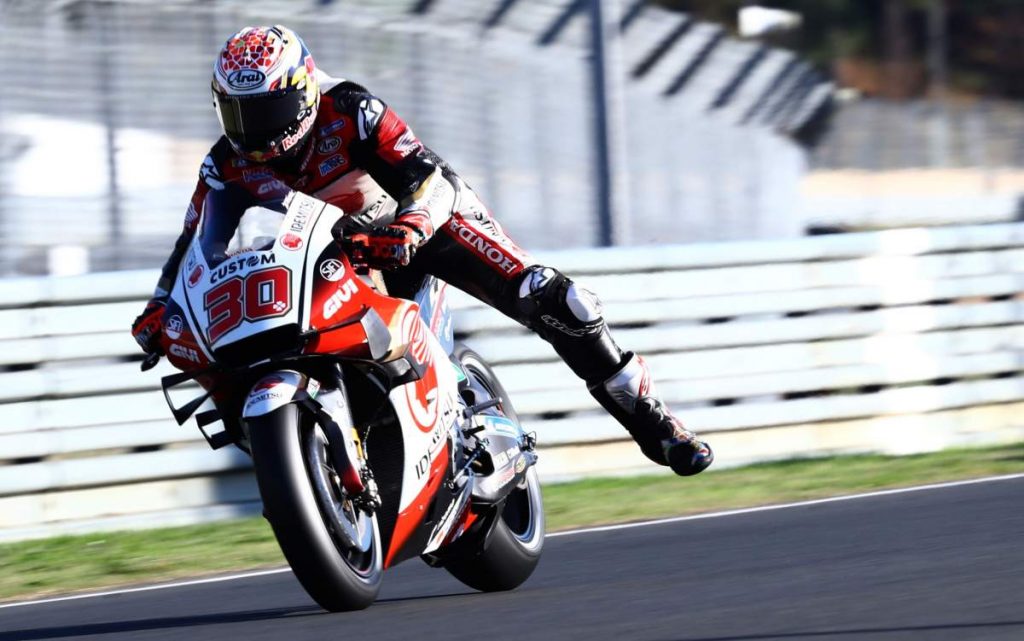 Another team that's hard to truly evaluate in the grand scheme of things. They got a lot of added support once Honda's entire plan broke his arm, and to be fair, it got the best season to date out of Taka, who was great for the majority of the season. He single-handedly had to force Honda into spreading some of its resources, and development because for the majority of the year, he was the only competitive Honda in the field, with Cal often injured and far from 100% in what seems to be his final GP season.
Hopefully, this continues, because Honda has a superb secret weapon who's learnt more than anyone else from Marc Marquez in his camp, and as I'll allude to with the factory team next, a change in dynamic might be good for all parties going forward.
Takaaki Nakagami – 10th (116 Points) / Best Finish – 4th x2 (Andalucia, Europe), Best Qualifying – Pole
The year we'd all been waiting for from Taka. He showed some promise in 2019 before late surgery ended his year early. But he took himself to the next level in 2020. Ten straight Top 10 finishes at the start of the year and bulletproof consistency that kept him as a fringe title contender, and became Honda's frontline rider when Marquez got hurt, showing promise on the 2019 Honda.
Sadly, I fear he took some of his criticism about lacking aggression to heart, directly leading to two crashes, one from the lead in Aragon, and another when trying to get a podium in Valencia. He's still a little rough around the edges when he's out of his comfort zone, but no single rider in the field benefited more from the support he might not have gotten when MM93 was out. Honda has something here, and they'd be foolish to ignore it. 7/10
Cal Crutchlow – 18th (27 Points) / Best Finish – 8th (Aragon), Best Qualifying – 3rd
A painful final season in GP for Cal, in every sense of the word. His season was immediately on the back foot when he broke his scaphoid at the opening race, an injury that can be particularly bothersome for riders. Just when he got back through that, he had issues with his arm and a surgery that went wrong, and leg issues too (Don't google the pictures, it looks like a slab of roast beef).
His best race of the year was the final race, and it was probably because it was the fittest he'd been all season. And even then, he fell down the order late on due to mistakes. I'm glad he's getting a high-class testing role with Yamaha and I'm still sure that pace is there (Some of his best seasons where with Tech3 after all), he'll be a fine asset to that team. But a final year to probably forget for the sport's leading Brit. 4/10
Repsol Honda – 9th (101 Points)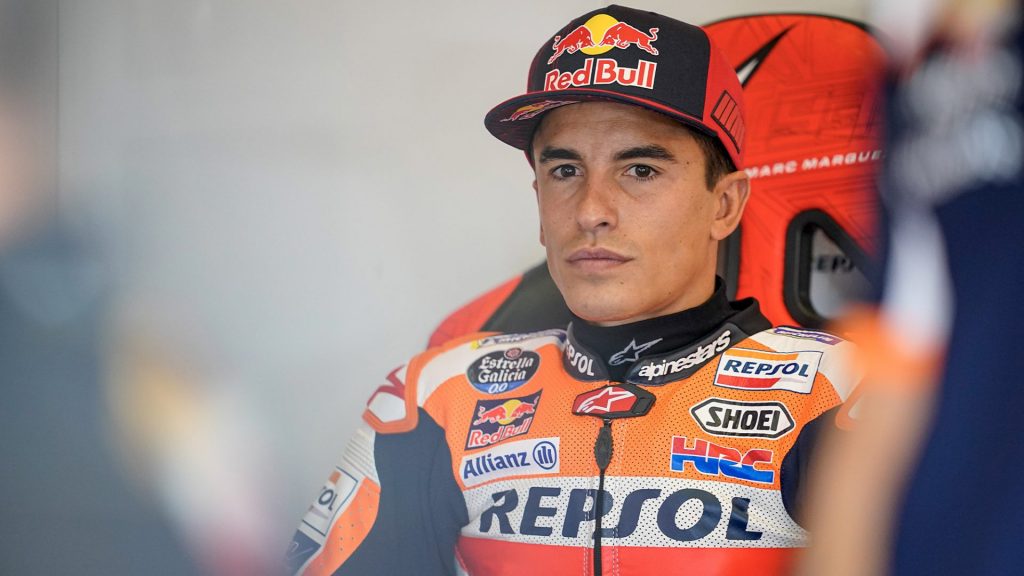 I've always said that one day, their over-reliance on Marc Marquez would cost them dearly. They only won the triple crown last year because Marc had the year of his life. Anything less and they wouldn't have gotten there due to Jorge Lorenzo being demotivated and slow. This year was the year the racing gods punished Honda for their arrogance. No Marc for an entire season, and Honda suffers their first winless campaign in nearly 30 years. Ouch.
His injury in Jerez tore off all the metaphorical plasters over Honda's bike and discussions of the team's management. We all knew that 93 was riding around its issues and compromising what was otherwise, a flawed bike with an incredibly narrow operating window. A loose cannon that only one of its riders could tame. I'm glad that Honda stopped getting defensive and learnt their lesson as the year went on, developing and genuinely making gains for its riders as the year went on. But the damage was done. Hopefully, a lesson learnt that a bike that everyone can maximise is only going to help you in the long run.
Obviously, I can't score Marquez's season – There wasn't one. But I'm genuinely fascinated as to what his role will be when he does come back in 2021. A testament to his freakish nature, everything about Marc is just that, even his injuries. We've not seen an injury put a rider down for an entire season in modern history. His arm has flared up serious discussion as to just how bad it is, and the rumours persist he may need a third operation before the year's out. The last time we saw him was one of the most dominant seasons in the history of Motorsport. Was 2020 without him a case of everyone raising their games, or just an inflation of an already close field? It's impossible to say, and it's what will make 2021 so interesting. Can't wait.
Alex Marquez – 14th (74 Points) / Best Result – 2nd (Le Mans, Aragon), Best Qualifying – 10th
This season could have been a disaster for Alex Marquez. A rider that had the pressure of coming in as Moto2 Champion. Had a reputation for being a notoriously slow learner. And was dumped for Pol Espargaro for 2021 before their season had even started, demoted to LCR. It's the sort of damnation that could ruin a dude's confidence. The fact that Marquez clawed himself back into even a decent season, should be commended.
He DID genuinely take half a season to really find his feet, but a wet podium at Le Mans, followed by a dry one at Aragon was a great signal that he does have the talent to compete with the big players. To keep up with Alex Rins in full flow regardless of context, is very impressive. The rest of his season was littered with hiccups and rookie errors, but that flash towards the end of 2020 will give him some confidence. Confidence I hope he can convert into consistency in Year 2. 6/10
Stefan Bradl – 19th (27 Points) / Best Finish – 7th (Portugal), Best Qualifying – 6th
An impossible task, yet one he had to take up. Didn't even realise he was originally signed up for the season as a pundit as well as a test rider. Then when Marc Marquez pulls out at Jerez 2, it's his seat for the rest of the season. Yikes.
He really didn't do half bad all things considered. Half of the year he was a lab rat testing out ways Honda could improve. He had arm pump surgery half way through the year, but his perseverance paid off and had some good results down the stretch. 7th in Portugal was an excellent weekend and proof he still has something to give. Most World Champions do, but it's easy to forget given the speed that this sport moves at. About as good a performance as you can get for a last minute test rider. 6/10
Esponsorama Racing – 10th (87 Points)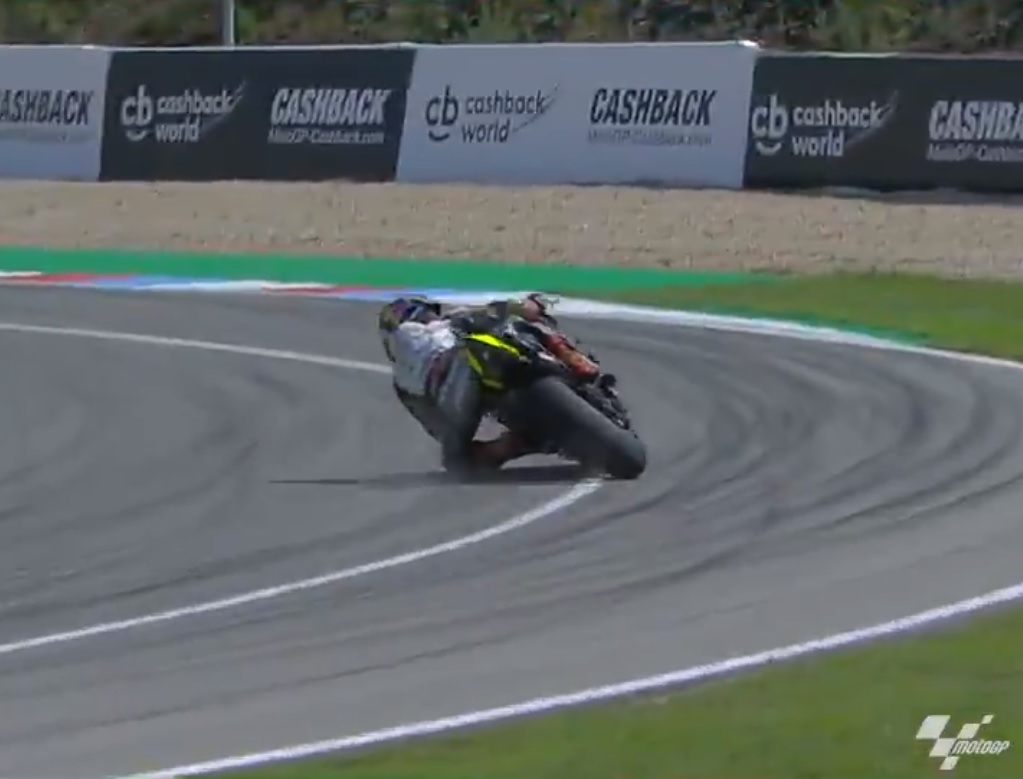 The artists formerly known as Avintia had a pretty rough time of it overall. I thought there was a bit more to come when they signed their new works deal with Ducati, but they were the team most afflicted by COVID-19 and the financial implications of not racing. So much so this season turned more into a transition year for their takeover at the hands of the VR46 Academy, as Luca Marini will race in their colours next year.
Johann Zarco had some genuinely excellent performances over the course of the season to have them bat above their average, but Tito Rabat really struggled over the course of the year. Avintia were more a victim of circumstance than anything else this season. If the end is nigh, I can think of fewer better hands to be left to than Valentino and co.
Johann Zarco – 13th (77 Points) / Best Result – 3rd (Brno), Best Qualifying – Pole
No-one swung on a dime more than Johann Zarco this season. When he was dialled in and the Ducati was at its best, he was up the front. A pole and podium at Brno, and a pair of Top 5's at home and at Aragon proved he's still a top class rider at his best. Ducati giving him the Pramac seat might finally be him atoning for his previous sins.
He's still aggressive, and can still make silly errors (Lest we forget Austria 2 and Catalunya), but for the most part this season, he kept his head down and got on with it. Hopefully Pramac next year can see him return to his full potential. A great season far beyond expectations. 7/10
Tito Rabat – 22nd (10 Points) / Best Result – 11th (Andalucia), Best Qualifying – 15th
Rabat's season is a sad one. It wasn't until about half way through did he open up with The Race and admit that his leg still hasn't been the same since he had that horrific, near-death experience at Silverstone last year. He just isn't the rider he used to be, and it's doubly sad he was bought out of his seat while still under contract. Sadly, I suspect the higher ups involved had little choice.
I hope he gets the opportunity to perform in a series where he's comfortable, and that he continues to heal well. More should have been made from his departure from the grid. 3/10
Aprilia Team Racing Gresini – 11th (54 Points)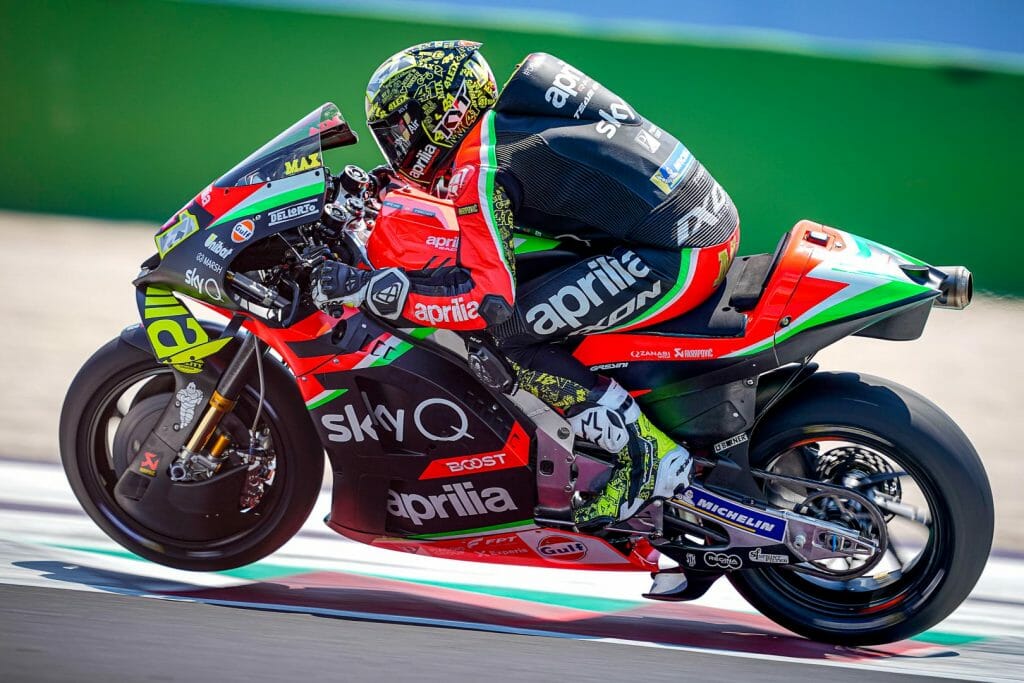 Welp. There was a lot of hype in the air during winter testing regarding the RS-GP and the progress they were hinting at making. It only really looked like it was happening at the end of the year and even then… I don't think a factory team is in this for occasional Top 8 finishes.
And with everyone else having outstanding moments at least once, they're now the only team in the sport still on the sport's concession system. I feel a bit sorry for them given Andrea Iannone's doping bust, but they had ample time to prepare regardless and it just didn't work out in any major way. More needs to be done than ever for them to compete with the big boys. It says a lot when Marco Bezzecchi, Andrea Dovizioso and Cal Crutchlow all turn you down.
Aleix Espargaro – 17th (42 Points) / Best Result – 8th (Portugal), Best Qualifying – 4th
I don't envy Aleix, often having to override an Aprilia that he just couldn't get to full grips with, and the consequences that come with that. But Aprilia made him the franchise piece for a reason – To develop the bike into a winner. That's his calling card. It's getting to a point where I'm not sure that's ever going to happen for him in this current setup.
Sadly, he often let his mouth do the talking amongst his rivals and writing cheques he ultimately couldn't cash. He's certainly a touch better than the single-digit points finishes he had many of, and he definitely got better as the year went on, so there's some cause for optimism, but I wonder how patient Aprilia will be given his 2nd seat has had four different riders in the last four years. 5/10
Bradley Smith – 21st (12 Points) / Best Result – 12th (Andalucia), Best Qualifying – 16th
Similar case to Bradl, where he was a tester originally, and a MotoE rider, before becoming a full-time racer due to Iannone's ban, meant being thrown out of the frying pan and into the fire. He struggled for most of the season as a result.
Honestly, I'd love to see him a top-tier Moto2 seat where he could flourish there, because him now competing in a reality-TV style "Last Man Standing" showdown with Lorenzo Savadori for the 2021 seat isn't gonna do anyone any good. 4/10