As you've probably been able to tell if you're a regular reader on here by now, I like reviewing things. And because we're rapidly approaching the mid-season mark across the board in most major Championships we cover here, I thought it'd be a fun time to analyze all the key players in the big series I talk about here. And for this, I will, for once, embrace my old Doctor (of Racing) Dre nickname and give out some report cards on all the teams and drivers involved this season.
First up, Formula 1's lower class and the back half of the standings, so 10th placed AlphaTauri, all the way up to 6th placed Alpine. I'll be looking at raw performance like counting stats, head-to-head metrics, and some advanced stuff like average finish when necessary. And we'll use the old American grade system from A+ to F. Why? Because it's fun.
So, let's start off with the messiest team in F1 right now, AlphaTauri.
AlphaTauri
Constructor's Standing: 10th (2 points), Highest Finish: 10th (Tsunoda x2)
Head-To-Head – Tsunoda 8-2 Up in Qualifying and Races
Dre's Vibe: "Please come back when you figure out what you want to be."
AlphaTauri has without question been the messiest team of the 2023 season so far. Before the season even started there were rumours about them being sold or relocated back to the UK. Oliver Mintzlaff, the replacement to former owner Dietrich Mateschitz… is a football guy. So chances are, he's looking a little closer at the numbers, and if they don't make sense, a stink will be kicked up. AlphaTauri now has to justify its own existence, and I don't think it's the best of looks that Red Bull's two teams are at the top and bottom of the table respectively. 
Dr Helmut Marko has already admitted the team name will change for next year, because in shocking news, in a world where inflation's hovering around 10%, people don't want to spend £300 on a jumper unless it's got Tommy Hilfiger written on it. He also admitted they'll be taking as many parts "off the shelf" as possible to better clone their main team. And with Franz Tost stepping down as team principal at the end of the season and Laurent Meikes coming over from Ferrari, it feels like an end of an era for little Miniardi that could.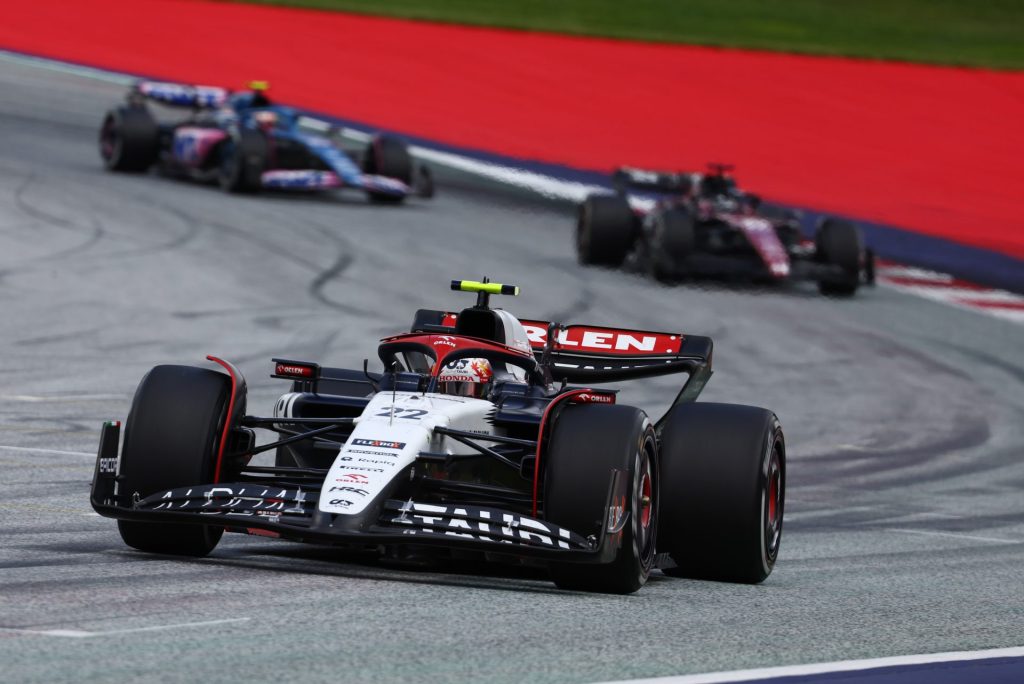 And the way they've handled the Nyck De Vries sacking (More on that in a moment), screams to me one thing – AlphaTauri is now a sister team, not a junior team. You just stuck another fork in your conveyor belt of driver development by bringing back Daniel Ricciardo, in his Age-34 season over Liam Lawson, the incredibly versatile junior driver who's won in DTM, F2, and Super Formula. With both titles wrapped up, this feels like a free spin of the wheel for Red Bull to evaluate whether Ricciardo still has the pace to be a relevant part of the umbrella, with some added marketing value to boot given he's a Top 5 driver in the field for mainstream popularity.
With both titles wrapped up, this feels like a test run to see if Ricciardo's good enough to get the 2018 band back together.
As for the car… It stinks. Given it runs on Honda power in all but name, they have to have the worst chassis in F1 to be stinking up the joint this bad. This was a team that was aiming for Q3 and regular points in their pre-season press releases for Yuki Tsunoda. This is set to be their worst season since 2009. The good news is that Yuki has definitely stepped up, and Daniel Ricciardo could be good enough that even one or two points finishes could swing up and down the board with points at a premium in this field. But this feels like a team rolling a boulder up a hill. Grade: D-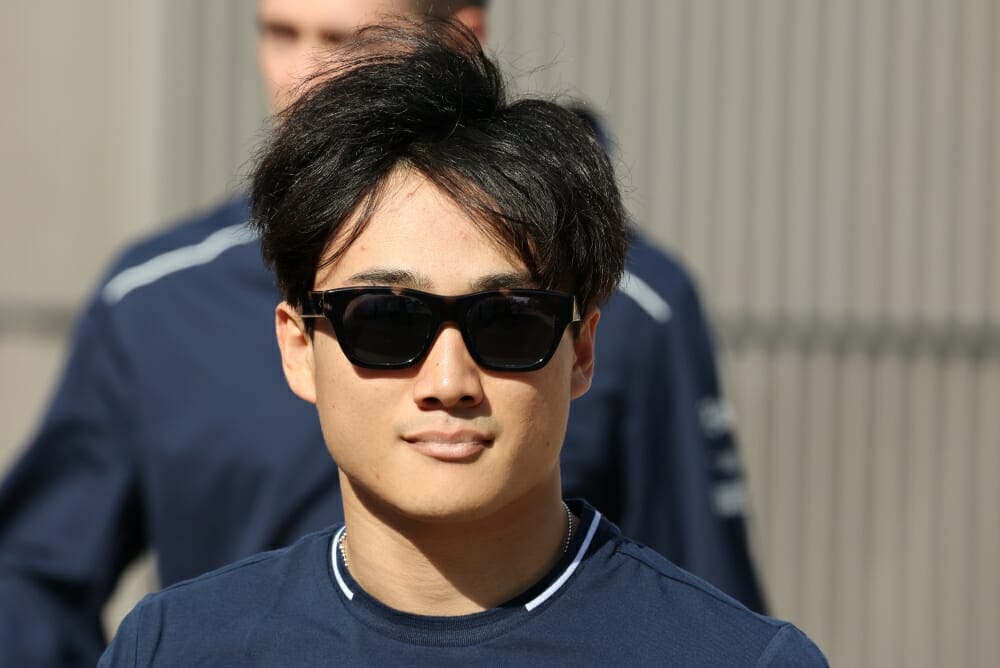 Yuki Tsunoda (17th in Standings, 2 Points, Best Finish: 10th) – You have to give Yuki this. He's trying. There was a genuine argument to cut bait with the Japanese foodie after his second season of losing out to Pierre Gasly, but Yuki has started to show better consistency to match the raw pace he's always had. Starting the season with five straight finishes of 11th or 10th was impressive form and when it counted, he had stopped making key mistakes. Lost out on a 9th in Spain as well via a racecraft penalty that could have easily gone the other way.
…That form has dipped a little bit with Austria where the clumsy, older side of Tsunoda came out after a Lap 1 crash and 20 seconds worth of track limits penalties. But the good of Tsunoda has far outweighed the bad and I think that's the first time I've been able to say that about him in F1.
Just one problem – Your closest yardstick for the guy was someone you deemed not good enough to drive your car after just 10 races. It puts everything about Tsunoda's year into question. Daniel Ricciardo coming in will be the true test of Yuki's progression as a driver. Grade: B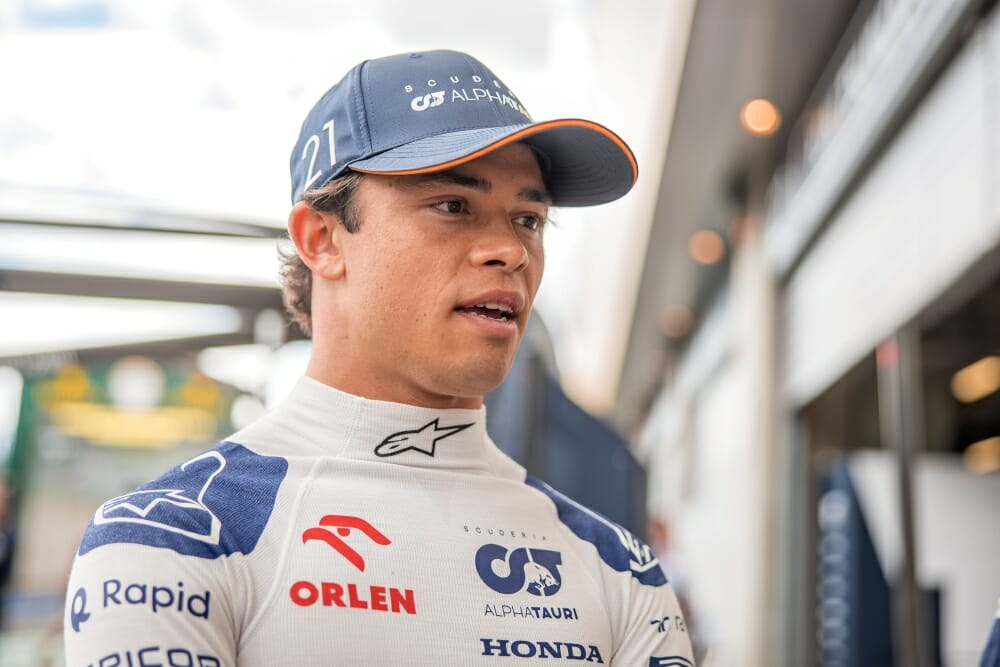 Nyck De Vries (20th in Standings, 0 Points, Best Finish: 12th) – I need to make this point first and foremost. Nyck De Vries is a great racing driver. Yes, some of the contexts behind his success aren't as great as they could have been, but he's an F2 and Formula E World Champion and has proven he can win in multiple disciplines. He walked into the worst team in F1 and with that experience, likely had heightened expectations to match Tsunoda immediately, and that was always going to be a big ask. To sack him after 10 races though, feels especially harsh. Pierre Gasly had 12 and pound-for-pound, I think he was worse in the Red Bull. 
But as I said, Red Bull isn't your usual operation. They have both titles wrapped up before the summer break, and driver issues in two of their four seats. If you're going to use your resources to potentially solve your biggest weakness, now's the time to do it, and if you don't feel confident in NDV, better move him on now than wait for next season, especially when you've got a hungry Ricciardo in your back pocket, and Liam Lawson as your insurance policy. I don't agree with it, but I do get the logic, even if you have to question whether Dr Marko knows what he's doing after swinging and missing on another controversial driver move to bring back the guy who didn't want to drive for you half a decade ago because he hated the role he's now trying to get back into.
Nyck De Vries was poor. He wasn't particularly fast, his racecraft was clumsy and he wasn't showing any obvious signs of improvement. And it sucks he's been the poster child for yet another Red Bull incinerator job. I wish him the best, he'll be a great Sports Car driver again. Grade: D-
Alfa Romeo
Constructor's Standings: 9th (9 Points), Highest Finish: 8th (Bottas, Bahrain)
Head-To-Head: Bottas 6-4 Up in both Qualifying and Races
Dre's Vibe: "2026 Feels a long way away."
Fred Vasseur was a clever team principal. Last year, the first of a new regulation set, he knew his team was going to be in for a hard time not being able to spend up to the $135m cap, so he aimed to make the car as light as possible off the top, cash in on points early and hold on down the stretch. It worked. Does it feel like this was the 6th best team in F1 last year?!
Quick – Name me a genuine highlight of Alfa Romeo in 2023.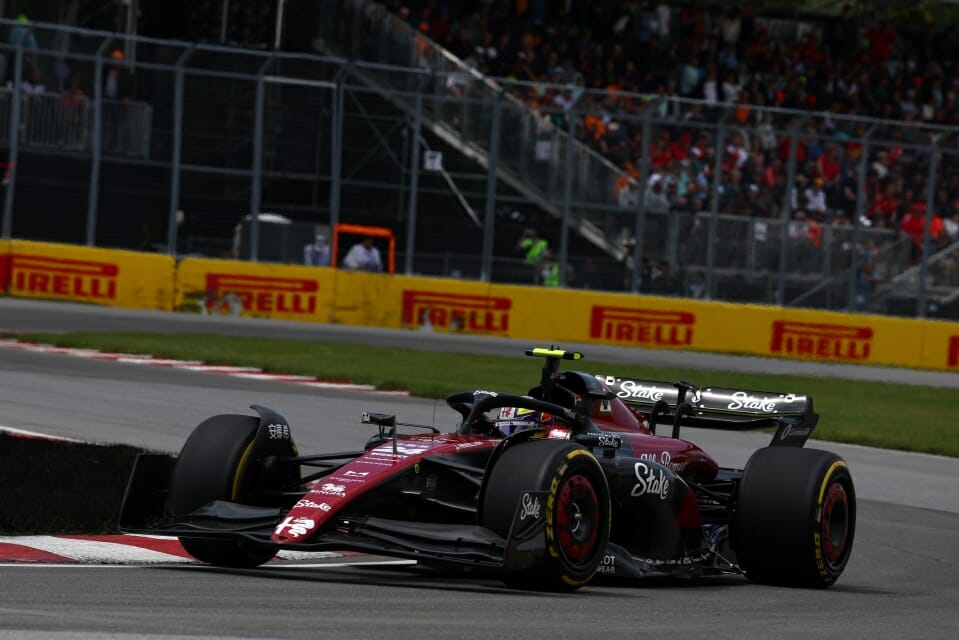 The Sauber team feels like the "participation trophy" team of 2023. They've not been major protagonists in anything this season. A few good drives here and there but nothing to instil any sense of hope in the future besides the obvious "Hey, Audi is coming!" But that's not for another two and a half years and they've slipped back towards the tail again as the rest of the field has caught up around them. 
Vasseur's trick was a one-shot deal, it was never going to work long-term. Now Andreas Seidl and his committee of leadership need a shot in the arm. He'll be given time, he largely did an excellent job at McLaren, but the impression I get is that Audi needs to start opening their wallets up early or they're going to spend even more of 2026 playing catchup when they're there in full, because Sauber doesn't have the resources to compete at even a midfield level yet. Grade: D+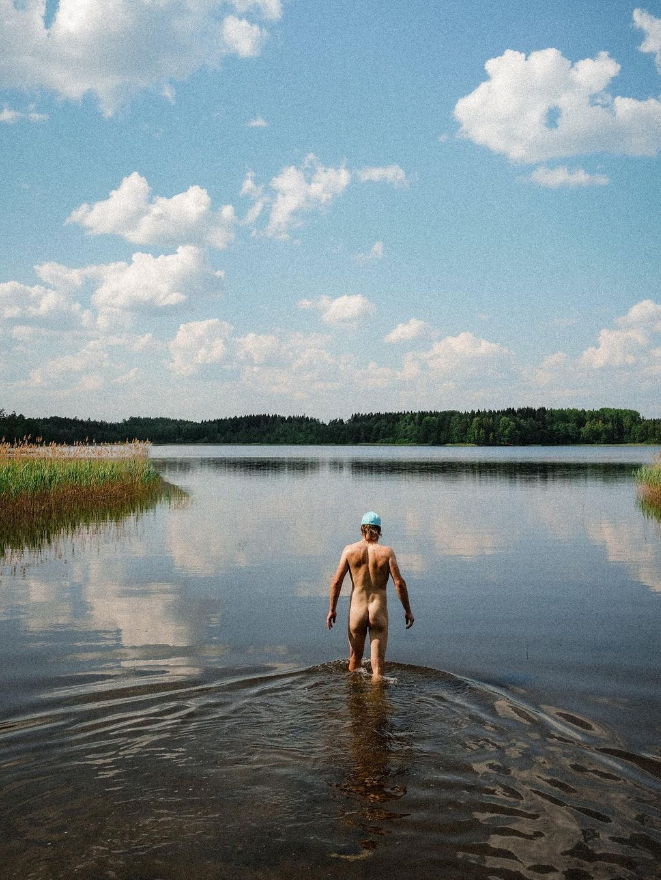 Valtteri Bottas (15th in Standings, 5 points, Best Finish: 8th) – And then there are the drivers. Valtteri is in a weird place. He was brought in to anchor the team, and last year he was excellent when he had the car underneath him. Now they're back down the order and Zhou Guanyu has genuinely closed the gap a touch.
He's definitely been on the unluckier side with multiple races harmed by damaged floors that wasn't his fault, but for a man who's won 10 grand prix, he should be handling Zhou a little more convincingly. With the car poor all-round, and the drivers genuinely hard to evaluate, it all makes Alfa Romeo a disappointing head-scratcher. Is this the man Audi wants to front its F1 team in 2026? I doubt it. Grade: C-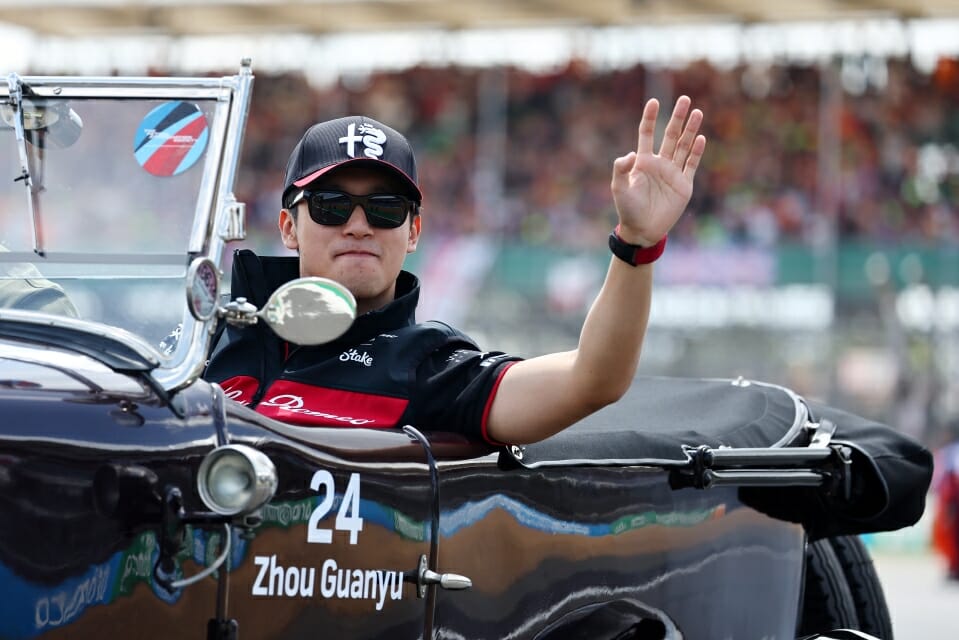 Zhou Guanyu (16th in Standings, 4 points, Best Finish: 9th) – And then there's Zhou. Has he been better than last year? Probably? But how much of that is Bottas not driving as well as he did in the first half of last season? I think Spain was genuinely his best ace in F1 to date, but more often than not he's been completely anonymous on track. I don't think this is enough for the team to throw Theo Pourchaire in there instead, but nothing about this is convincing me he's worth long-term investment either. Blergh. Grade: C-
Haas F1 Team
Constructor's Position: 8th (11 Points), Highest Finish: 7th (Hulkenberg, Australia)
Head-To-Head: 8-2 Hulkenberg in Qualifying, 5-5 in Races
Dre's Vibe: "Points are won on Sunday."
Haas is Haas'ing again. Not to be too harsh, but Eighth might be flattering with the way their car is set up. It's abundantly clear what's going on in 2023 for them. They have genuine Q3 speed over a lap. Hulkenberg in particular has been exceptional there with five appearances in 10 weekends. But their car butchers their tyres and are either forced to stop early or sink through the field. 
It puts them in the unfortunate position where they're hoping for massive shenanigans to find ways into the points. Hulkenberg's brilliant Austrian Sprint for 3 points, when he finished sixth in changeable conditions, was the first time Haas had scored since their home round in Miami.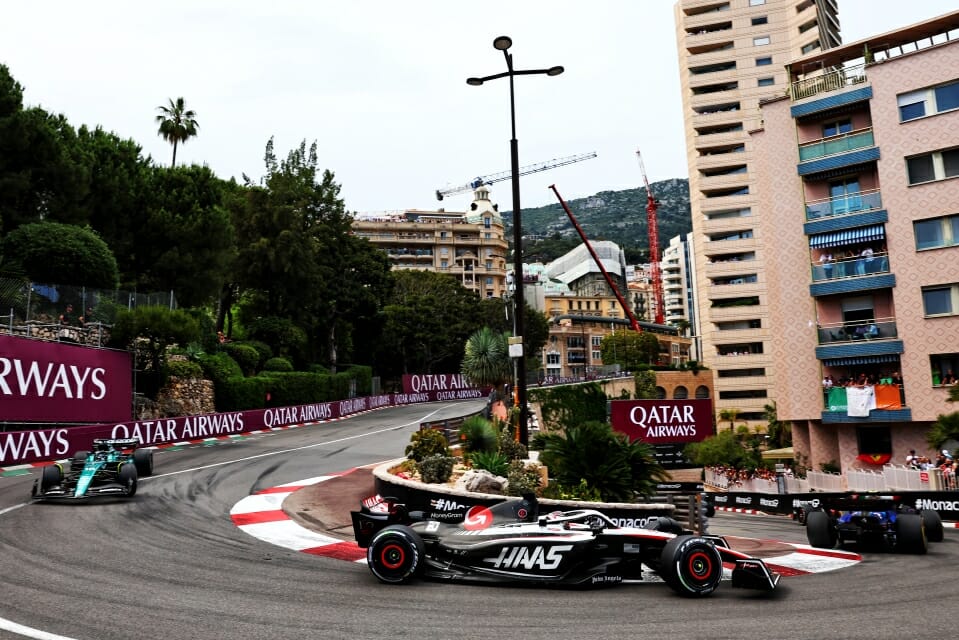 This is the first time the Banbury outfit has been able to spend the full cap amount and it always feels like they're tanking early for a pot of gold at the end of the rainbow that just isn't there for them. Similarly to other teams around them, I don't think the driving talent is the problem, but in an era where so many tracks are aggressive tyre shredders, Haas' fundamental weakness is going to cripple them unless something is done. And fast. 
I read Surviving to Drive. I've been fortunate enough to meet Gunther Steiner and many of the Haas and Moneygram teams. I want them to do well, genuinely. There is promise here, but I don't feel good about Haas' optics and they feel like they're closer to the bottom than the table suggests. Grade: D+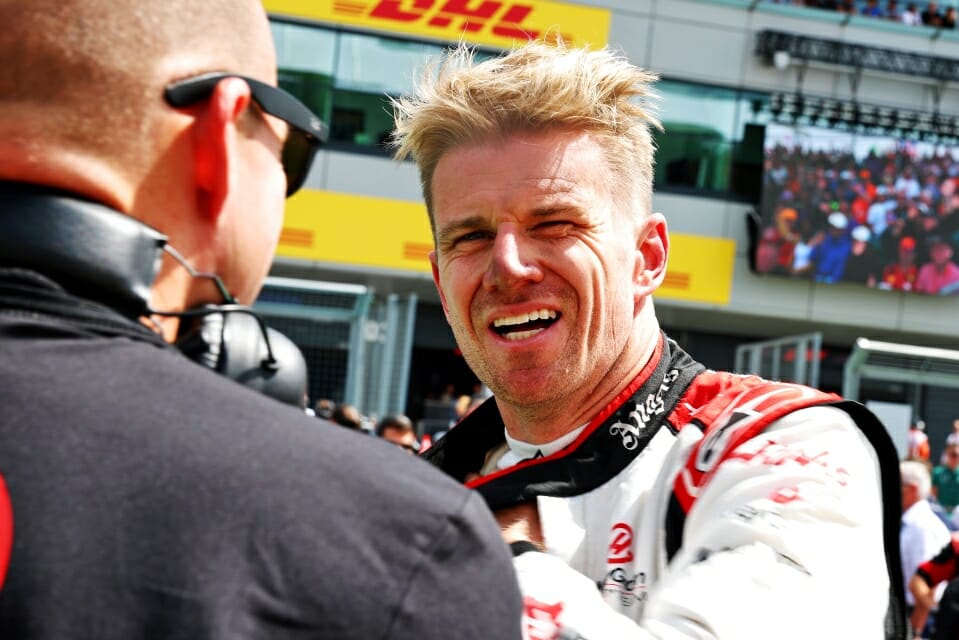 Nico Hulkenberg (14th in Standings, 9 Points, Best Finish: 7th) – There was a lot of cynicism towards "Hulkenback", and understandably so. Mick Schumacher was a very well-liked driver and Hulk came back entering his Age 36 season. This is a man whose ability has always been polarising to many fans. But for a guy who's only driven four times in the last three years prior, he's walked into a brand new team and taken it by the scruff of the neck.
As mentioned, his qualifying has been superb. An average grid start of 11.1 is very, very good. It's the same as Pierre Gasly and better than Oscar Piastri and they're in way more balanced machinery. He could have started Canada on the front row if it wasn't for his silly red flag after he crossed the line. Walking in and being better than Kevin Magnussen almost straight away is impressive and to me, he's fully justified the Schumacher driver switch. Sort of… Grade: B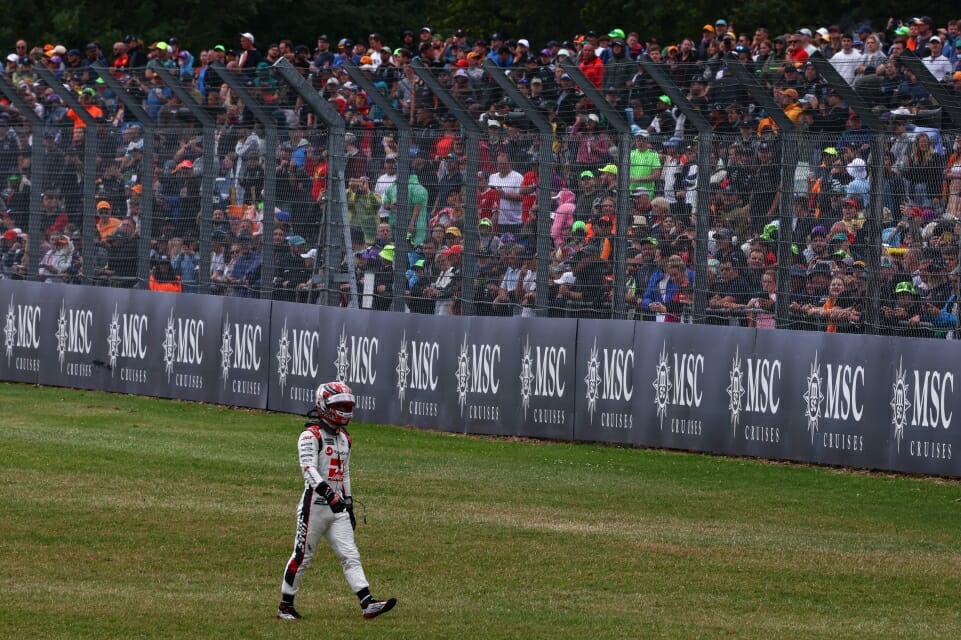 Kevin Magnussen (18th in Standings, 2 Points, Best Finish: 10th) – I have a theory. Here me out. I think if Gunther felt like he had to make a driver move, he moved on from the wrong man. Yes, Mick Schumacher's three big crashes were expensive. But on the key head-to-head on race performances, he was better than Magnussen last year. The upside on Mick was clearly there, even if he wasn't a great qualifier.
And K-Mag can't even use the qualifying angle on this one because Hulkenberg's been way better over a lap. And the last five races have seen K-Mag's average finish be 18. Yes, reliability has gotten in his way a couple of times, but those big early results that carried him at the start of last year have dried up and if K-Mag loses in the advanced stats two years in a row to two different drivers, I think questions may need to be asked. Grade: C-
Williams Racing
Constructors Position: 7th (11 Points, Second Countback), Best Finish: 7th (Albon, Canada)
Head-To-Head: 10-0 Albon in Qualifying, 8-1 Albon in Races (Australia was a Double DNF)
Dre's Vibe: "There is hope for Grove at last."
It's been a tough, tough road for Williams in recent years. For four of the last five years, they've been bottom of the Constructors' Championship. The Williams family themselves walked away from one of the greatest dynasties in British sports history. They had to sell off the engineering wing and mortgage the classic car museum to keep the lights on. This team nearly didn't make it through the pandemic. But you know what, for the first time in half a decade? I see some hope here.
James Vowles was a huge, ballsy play to bring in as Team Principal after 20 years in the house of Brackley, but in hindsight, it's a move that made a lot of sense. He'd been there through the dark times as Honda left in the mid-2000s and became a key player in Mercedes' reign of terror in the turbo-hybrid era. He knew what made the Silver Arrows winners and could see what he needed to do. I applaud his honesty in opening up that in some areas Williams was 20 years out of date and Vowles himself has been rigorous in pushing departments to their breaking point to see where they've had to improve. And in the short term… you can see it.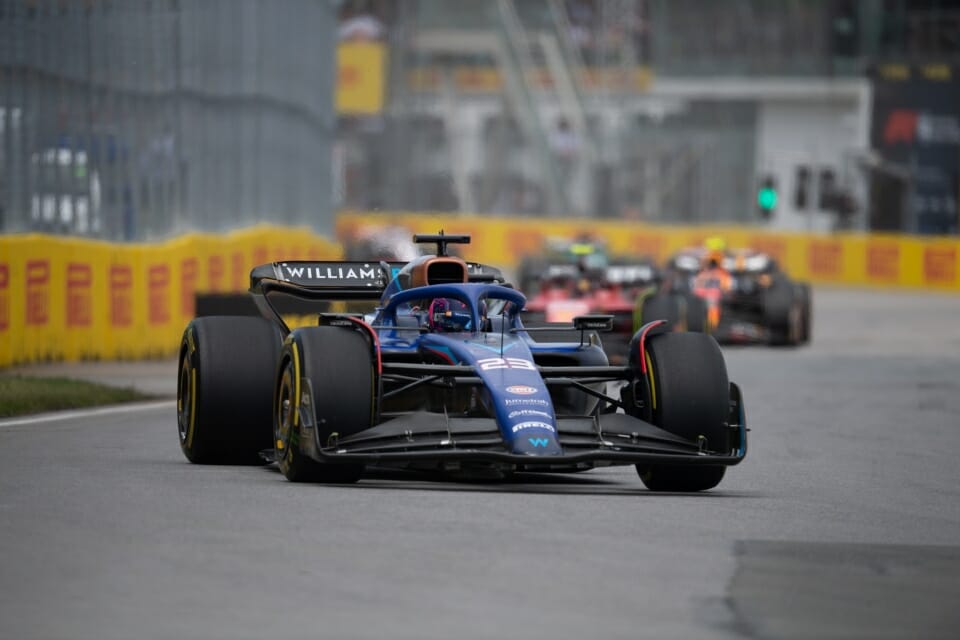 Williams is off the bottom and it feels earned. There's certainly an element of playing to their strengths and matchups with certain tracks like Canada and Silverstone being high-speed, but this car has had moments where they've been genuinely quick. Remember, Albon was just outside the points in Bahrain and was running 6th in Australia before he spun out early doors. In a chaotic race like that one, good chance he gets points of some kind.
And as I've mentioned before, in a sport right now where you have to be perfect to get maybe two points a weekend, 25 points might get you 7th place. This is genuine progress from Grove and I hope it continues. Grade: B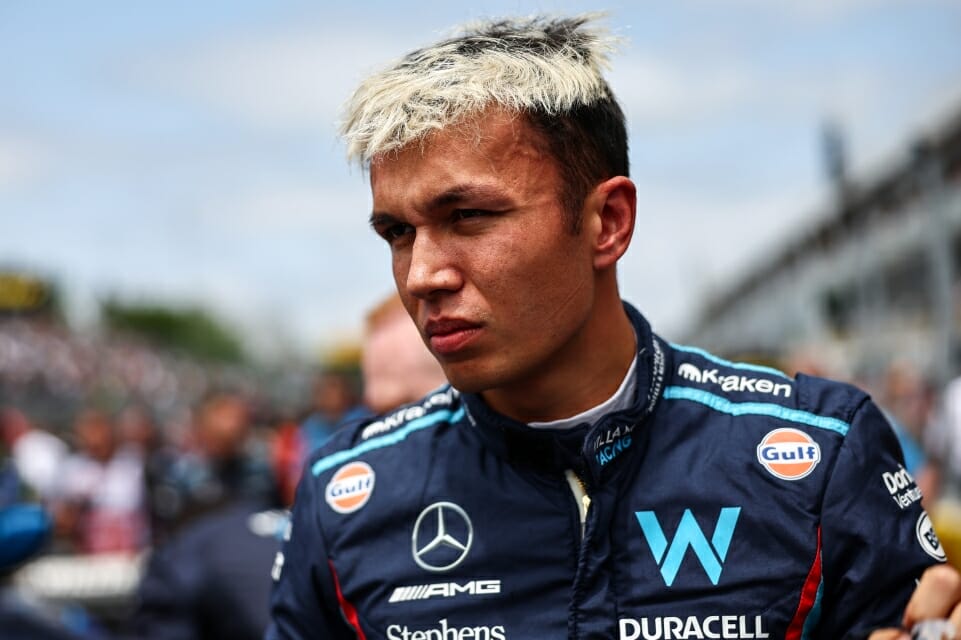 Alex Albon (13th in Standings, 11 Points, Best Finish: 7th) – I like that this season has been the epiphany moment where we've all realised that holy shit, Alex Albon is actually a damn good midfielder and he's found a home where he can cook. And that's exactly what he's done, picking up right where George Russell left off when the latter went to Mercedes.
Albon has spearheaded this team, been prepared to pull off ridiculous feats like that Canadian 59-lap hard tyre stint, and the man was running Top 3 in practice at Silverstone and was actually disappointed with qualifying and finishing 8th. For me, even with the bad day in Australia, one of the drivers of the year so far. Grade: A-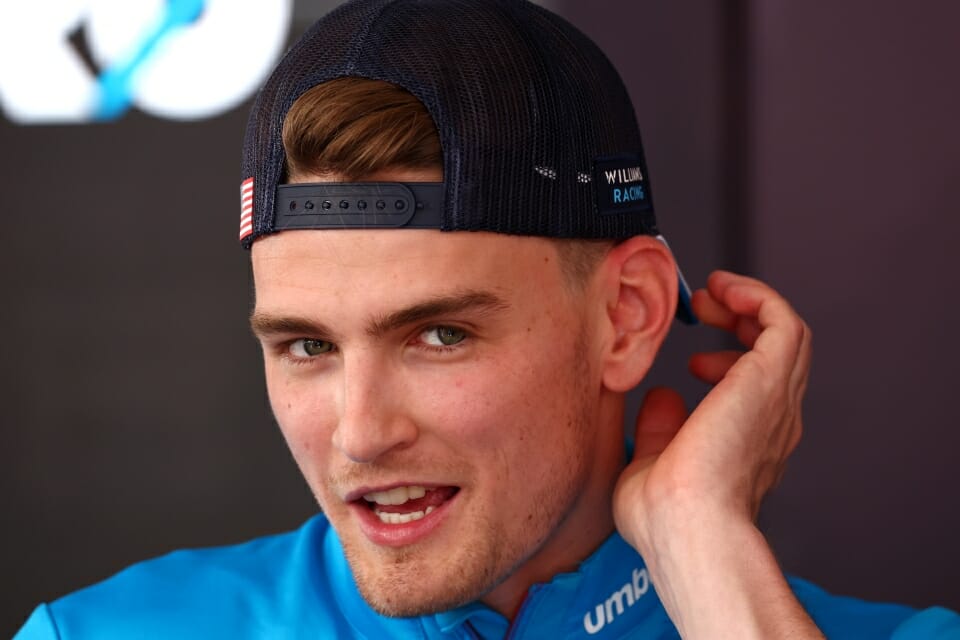 Logan Sargeant (19th in Standings, 0 Points, Best Finish: 11th) – Logan Sargeant is a strange one. I think he actually started out really well in Bahrain finishing just a few seconds behind Albon on track. But he's dipped for a good chunk of this season so far. I thought he'd pick it back up again when he raced at places that were familiar to him in his F2/F3 days and weekends like Baku were still awful.
He's picked it up a little bit again in his last two rounds, a decent 13th in Austria and an 11th at Silverstone and running with the Ferrari and Alpines, a step in the right direction. I'm not convinced of Sargeant yet, but I do think he's in the right place. Williams gives their rookies time to develop and there may be more to come. But I need to see more weekends like Bahrain and Silverstone as opposed to Baku or Saudi Arabia before I'm converted. Grade: C-
Alpine F1 Team
Constructors Position: 6th (47 Points), Best Finish: 3rd (Ocon, Monaco)
Head-To-Head: 5-5 in Qualifying, 4-4 in Races
Dre's Vibe: "Wake up, they're cooking you."
Alpine is a weird, dysfunctional friggin' team. As far back as Miami it was becoming clear this was a team where not all the key protagonists were on the same page. By the time we got to Miami:
Esteban Ocon tied Pastor Maldonado for the most sporting penalties in a race (3), a record he'd later break in Austria
Pierre Gasly crashed into his own teammate in Australia, costing the team double-digit points and was lucky not to get banned for a race on accumulated penalty points
CEO Laurent Rossi tore into team boss Otmar Szefnauer, 25 races into a 100-race plan that was always going to be ambitious at best
Gasly's Baku power-unit failure was so massive I thought a new Pope was going to be declared
And this was before Esteban's podium finish in Monaco that briefly stopped the bleeding. This was meant to be the year Alpine was supposed to kick on and start challenging for podiums after consolidating fourth. They've taken two steps back.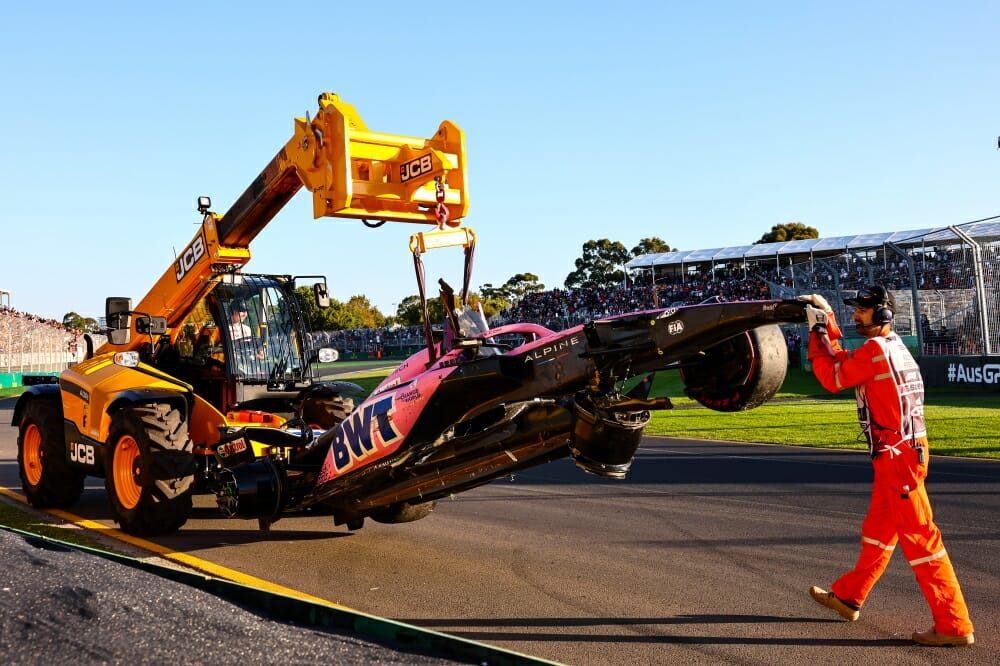 Funnily enough, at the time, I thought Rossi's aggressive attack was pretty harsh. As the season's gone on, I think he's been proven more and more. This team would probably have another 30 points if they had just executed better. From the big things like the Aussie crash to the little things like the slow pit stops they've had during multiple weekends, like Spain and Austria. 
I have a small amount of sympathy for them, Otmar is the most "normal" man in F1 (It's a compliment, trust me), and getting dogpiling him via CEO and hiring a go-between in the management chain screams a team that's pretty insecure. And now, there's even more pressure as Ryan Reynolds and Rob McElhenney have formed a consortium to buy 24% of the team to raise another 200 million dollars in funds. Funds they've committed into the infrastructure so they'll be even more expected for the team to chase their rivals. 
But it's hard not to be disappointed when Aston Martin has surpassed them and it took McLaren just two good weekends to overhaul them. As the midfield continues to beat itself up, Alpine might be the first team unconscious on the bar room floor. Grade: C-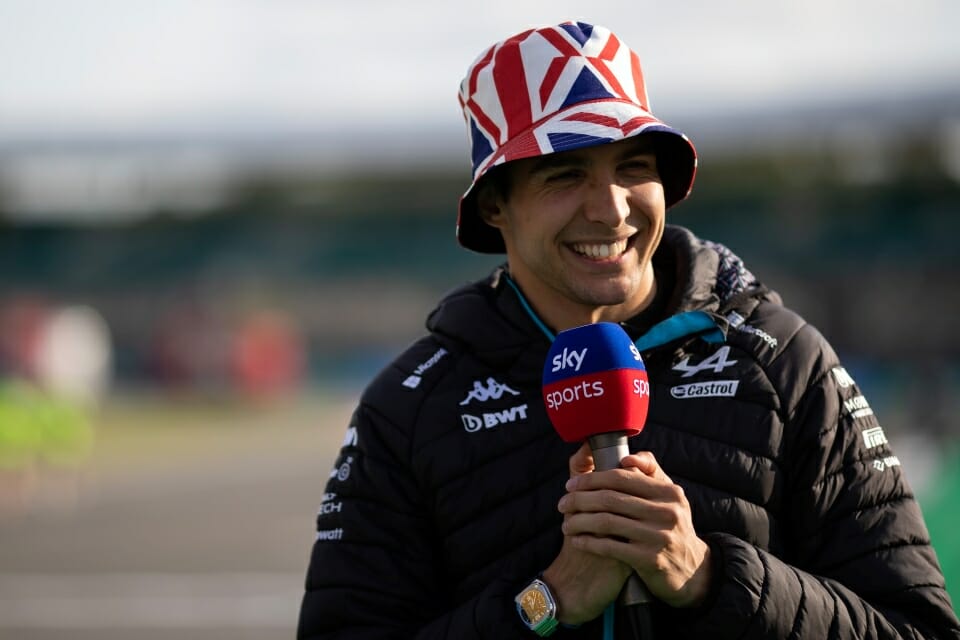 Esteban Ocon (10th In Standings, 31 Points, 1 Podium – Monaco) – Another rock-solid season so far by the now veteran Frenchman. He's had a couple of absolute howlers given his usual consistency, like Bahrain's stack of penalties and the incredible 35-second heap he racked up in Austria, but for the most part, if his weekend's clean, chances are he's in the minor points where the car roughly should be. Bonus points for that Monaco weekend with a brilliant podium and that qualifying lap was sensational. Ocon can still be that dude in the right climate. Might be time to be looking further up… Grade: B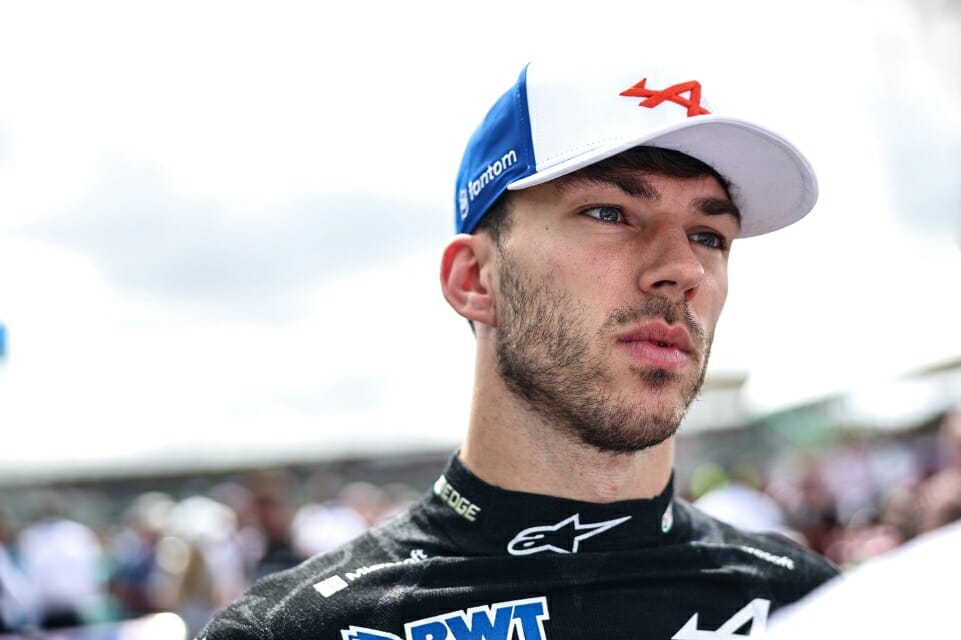 Pierre Gasly (12th in Standings, 16 Points, Best Finish – 7th) – I think the scoreboard is a bit harsh and the head-to-head does a better job reflecting the two teammates here. I thought Gasly was going to get walked over when he joined an Alpine team that had Ocon trading blows with Fernando. Gasly's not been bad but failed to grab chances. The big one obviously was Australia when he was running 5th before that second Red Flag. Spain was brutal too, qualifying 4th but then picking up six places of grid penalties by blocking not once but twice. Funnily enough, he's also got a higher average finish than Ocon this season, and been in the points more times. But that Monaco outlier is making Gasly look a little worse than he's actually been. Scoring him down for the silly errors, but I think he's been fine. Grade: C+
So that concludes Part 1 of my Mid-Season Report cards. Tune back in around the weekend sort of time as I talk McLaren, Ferrari, Aston Martin, Mercedes, and the widowmakers. Till then, sayonara!