It's that time of year again folks, the annual tradition of "ya boi" Dreezy McHarrison writing up another tripleheader as I review the 2018 F1 Season team by team. Like last year, we'll go in reverse Championship order, look at the drivers too, and even throw in some more advanced stats and even a 2017 retrospective from last year too to make a bit more well-rounded because that's fun! Special thanks to my M101 and Super GT World cohort RJ O'Connell for the extra stats on offer, he's awesome.
So without further ado… wait, what the hell is Williams doing here?
---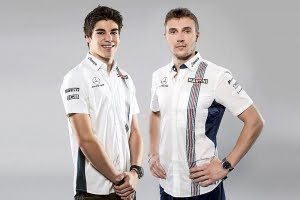 Williams Martini Racing
Constructors Position – 10th (7 points)
Highest Finish – 8th (Lance Stroll, Azerbaijan)
Biggest Strength – They're about to gain an A+ Prospect
Biggest Weakness – Everything else
Not-So-Fun Facts: Williams' worst WCC result in history*, though they'd scored more points (7) than in 2011 or 2013 (5).
What I said last year: "Where is this team going? With the Martini deal, they have to go senior… Is Robert Kubica worth the risk as a bridge for someone else? The cases for all of Massa's potential replacements are all so uninspiring. That seems to be the biggest issue with Williams."
Well, that escalated quickly.
More or less, the worst Williams season ever. I had a feeling the directionless nature of the team would lead to further falling, but it was actually worse than I had anticipated. From 5th to 10th, and 77 points less, the biggest fallers since last year, and it showed.
Only once did a Williams make a Q3 in 2018, out of 42 attempts. Only three times in the points. It sucks that I have to rate the drivers too because the car was so poor-performing that it almost rendered them irrelevant. And the signs aren't promising for the future either. They've lost significant financial backing with SMP's "irregularities" and the departure of Sergey Sirotkin, and Lance Stroll going pink. George Russell is a brilliant talent and should be there, but I wonder how well he'll be utilised if the team can't develop their way into any sort of meaningful result. And don't get me started on Robert Kubica.
Williams is going to be begging for another major regulation change, which is still two years away. I just sincerely hope they can survive till then because I'm not sure how sustainable a team can be from 10th on the grid. 3/10
Lance Stroll (18th Overall, 6 points) – An interesting sophomore season for your favourite Canadian. He lost the qualifying head-to-head 12-8, but was much better on Sunday, winning 10-7 in races. Stroll also gained 36 places off opening laps, more than anyone in the field. He was a little sloppier this time around, including that faux pas in Canada where he didn't even make it to his grandstand, but good overall racecraft for the season, a very solid 8th in Baku as a highlight (He loves that place doesn't he?), but it's hard to really talk about Lance in the big picture due to his struggling team. So he gets the benefit of the doubt this time. Force India and Sergio Perez will provide a much tougher test. 6/10
Sergey Sirotkin (20th Overall, 1 point) – Tough time for Sergey. Wasn't taken seriously going in because y'know… Pay driver popularity complex, but as the year went on, he genuinely improved and was a solid adversary for the more experienced Stroll. Certainly in terms of pure speed. Winning any quali battle as a rookie is impressive. And by all accounts, he was well liked, a hard worker, and had a solid rookie season. Which of course, is why Robert Kubica is taking his seat. Actually feel bad for the guy. Couldn't have done much more. 6/10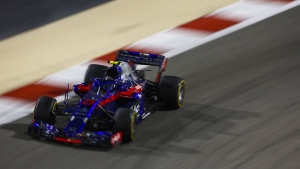 Scuderia Toro Rosso Honda
Constructor's Position – 9th (33 Points)
Best Finish – 4th (Pierre Gasly, Bahrain)
Biggest Strength: Alex Albon is a stud
Biggest Weakness: Honda isn't as advertised, messy management
Fun Fact: Toro Rosso's lowest constructors result since 2012.
What I said last year: "Good lord, what a mess this team was. Four different drivers in a single year, Carlos Sainz with the biggest carry job in the field, and a team who were 2nd in the league in grid penalties behind McLaren. Is this a dummy run for Red Bull going Honda power? A lot of question marks with this team going forward, but how much can you really rate a team that had essentially got carried? Especially when their boss was aiming for Top 5? A season of lost potential."
Oh hi, deja vu. Toro Rosso were probably the biggest victims of a surprisingly competitive midfield where points were often at a premium. And switching to Honda as the guinea pigs for Red Bull's next generation only came back to bite them down the stretch as Sauber improved in the middle part of the year.
Pierre Gasly showed a lot of promise, and the car was often pretty good at saving tyres, but questionable management of its talent and the Red Bull pecking order left them out of favour, and with one of their drivers badly alienated by the end of the season. And from a technical standpoint, only one upgrade survived the season. Some sympathy is necessary from me here as the first year with a new power unit supplier is always going to have teething problems, but losing that development race meant Gasly's heroics didn't actually mean much in the end. More next year, hopefully. 4/10
Pierre Gasly (15th Overall, 29 Points, DOTD Bahrain) – Remember that 4th in Bahrain? Remember when he was mocking Fernando for claiming he could fight? Ouch. To be fair though, Gasly proved to be a very solid driver in his first full season. That 4th in Bahrain was just his 7th ever race. Gasly was excellent in races where tyre management ruled the day, like Hungary, and had no problem getting his hands dirty with stronger cars, like at Silverstone where he had a point wiped out for a questionable penalty.
I liked Gasly this season, I think he's got solid foundations to be great, even if he's going to have his hands full with an amazing opportunity at Red Bull's factory team next season. 8/10
Brendon Hartley (19th Overall, 4 Points) – A lot of what you make of his season could boil down to how much benefit of the doubt you want to give and how much of the press you want to believe. Brendon said since Bahrain he felt like he never got backing from the team. And given he was being used as collateral by the team in an attempt to take Lando Norris on loan, there may be a lot of truth to it.
Throw in debates about car damage, press releases, and the victim of team orders in Brazil, and a lot of the team's mismanagement stems around him. Which sucks. I don't think he's as bad as his [fusion_tooltip title=" 11-6 down in Quali, 8-4 in races" class="" id="" placement="top" trigger="hover"]H2H matchup[/fusion_tooltip] shows, especially for a guy who hadn't driven single-seaters in years. He was another guy who definitely got better as the year went on, the 6th in Quali in Japan probably his personal highlight for the year. He didn't disgrace himself at all, he's always shined brighter in other series. And on a personal level, I'm going to miss him, his social media, and Players Tribune content was superb. A real social media gem. 5/10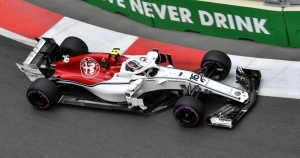 Alfa Romeo Sauber F1 Team
Constructors Finish – 8th (48 Points)
Best Finish – 6th (Charles Leclerc, Baku)
Biggest Strength – Biggest improvement of any team in 2018
Biggest Weakness – Charles got fast-tracked
Fun Fact: Charles Leclerc finished in the points 10 times this season, the most for a Sauber driver since 2008 (Robert Kubica).
What I said last year: "By any measure, a disastrous year. Ericsson pulls a doughnut for the season with zero points scored, the face of your franchise in Monisha Kaltenborn was pushed out the door because she tried to be impartial. The Alfa Romeo sponsorship deal for 2018 is a welcome sign of relief, and with Charles LeClerc seemingly on the way in, the future DOES look brighter for the Swiss outfit, but sacrificing Pascal and another year down the bottom seems painful."
Man, what a difference a year makes. The best possible scenario I had laid out for this team actually happened. The Alfa Romeo injection made the team way better, and by the end of the year, they were in the points on a frequent basis. If anything, the 8th in the constructors was somewhat of a harsh outcome given by the end of the year, they were on Top 6 level scoring pace, but did score a nice coup overtaking Toro Rosso late in the year.
Charles Leclerc was sensational as a backbone for the team, and Marcus Ericsson was solid as a clean-up man, even if his F1 career seems to be over as he heads Stateside for IndyCar's #6. But with another solid veteran heading back home in Kimi Raikkonen and the rookie we were so excited about 18 months ago in Antonio Giovanazzi getting a rare 2nd chance in F1, there's no reason why Sauber shouldn't be aiming for Top 6 in the WCC next year. A team of the year candidate who did almost everything right. 9/10
Charles Leclerc (13th Overall, 39 Points, DOTD Azerbaijan) – About as excellent a rookie season that you could ever wish to see. Which given he had more hype as a rookie for any driver entering F1 since Lewis Hamilton, says a lot about just how brilliant he was. A Top 6 finish in just his 4th ever start, with DOTD honours. A [fusion_tooltip title=" 17-4 in Quali, 9-4 in races both finished" class="" id="" placement="top" trigger="hover"]comprehensive beating[/fusion_tooltip] of his 5th year teammate. Scoring points every other round as an overperforming team leader, rubbing shoulders with established veterans and looking like he belongs. Hell, even purple sectors in Qualifying by the end of the season. You can't ask for any more. Rookie of the year, legit Driver of the year contender. The hype is justified. More than even I had anticipated. 9.5/10 (Rookie of the Year)
Marcus Ericsson (17th Overall, 9 Points) – As RJ O'Connell once said, Charles seemed like the 500 yard home run, Marcus was a walk to first base. And there's no shame in that. I like Marcus, always have. Still a solid defensive driver, who had many a solid result in a vacuum this year. Had some rotten luck towards the end of 2018 as well when he failed to finish 4 of the last 5 too. And he's only really looked bad against genuine world-beaters, and that's okay. Just not on the level of Charles, and it was probably time for Marcus to move on and find something else. And to be fair to him, the #6 IndyCar drive for Schmidt Peterson is a hell of a seat. Wish him well. 5.5/10
---
Check back soon for Part 2 as I take a look at Force India, McLaren and Renault. And somehow, only one of these 3 had a relatively smooth season. And it's probably not the one you're thinking of…