Part 2 of Dre on MotoGP 2022 involves looks at Aprilia and Yamaha factories and their… erratic seasons. If you missed Part 1, scroll down and click the back arrow for more on Honda, Suzuki, and KTM.
Aprilla – Differing Expectations
Aprilia will be gutted they finished as the 3rd best manufacturer this season. Now, read that sentence again.
Aprilia will be gutted they finished as the 3rd best manufacturer this season.
THINK ABOUT THAT. Think about all the shit this team has gone through since coming back to the sport. Horrible management of their riders. Turnover there was off the charts. Damaging their own reputation to stand by Andrea lannone, a proven drug cheat. Consistent struggles for performance at the back of the field. At one point, I thought they were the factory most likely to quit.
But there were signs in 2021 that they were starting to get their shit together. That podium at Silverstone was their first in 20 years. Cam Buckley, my co-host said they'd win a race this year and I wasn't sure how serious he was.
He was right. Better yet, they were genuine contenders all the way through the season. And they owe so much of that, to Aleix Espargaro. Last year, he said he was a Top 3 rider in the field. We all laughed at him. This season, he finished 4th.
I get why so many people don't like him. He's chummy with Fabio Quartararo in a sport that's desperate for another blood feud that will seemingly never come. He wears his heart on his sleeve and is not afraid to speak his mind, even if it pisses off his audience. He went 18 years and 199 starts before finally winning a GP and many riders you could argue were better didn't get anywhere near the same amount of "rope" he got. But when he had a chance in a down year in the field, he took full advantage.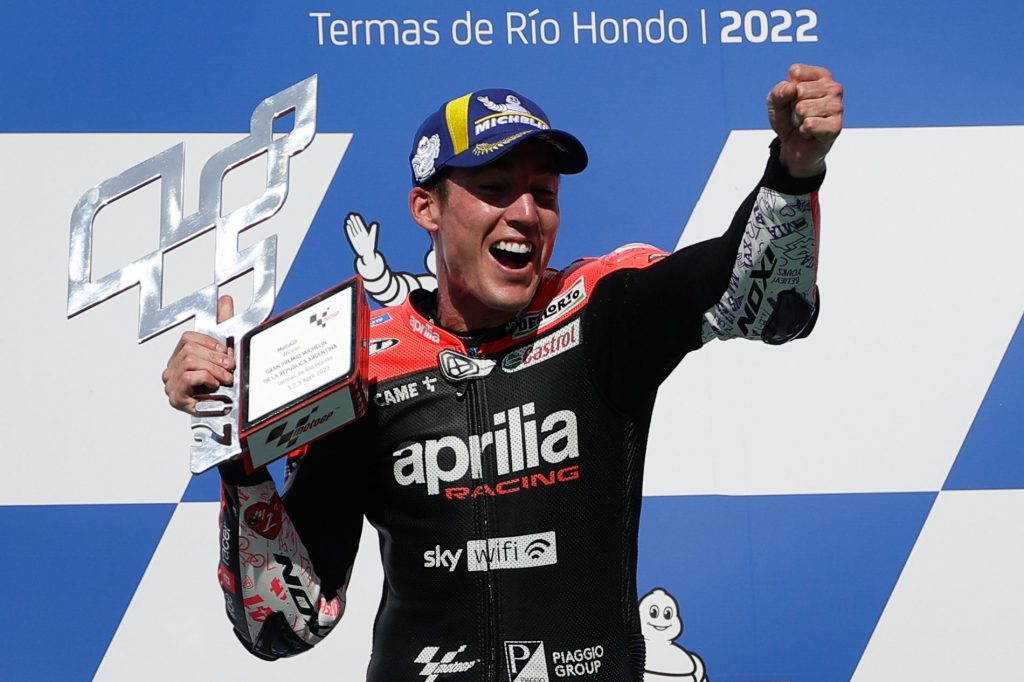 Aleix got his dub in a brilliant dogfight with Jorge Martin in Argentina, a rider as fast as anyone in the world on his day. Six podiums on the year, and he was always in that title fight with Bagnaia and Quartararo all the way through. Even when he broke his foot at Silverstone off a huge high side, he was able to ride within himself to mitigate the pain. It never truly felt like he could go all the way, but being able to say he led the World Championship was unfathomable from the Noale team when they started this project.
Hijinks is never far away from an Espargaro brother, and his season will also be defined by the errors made by not only himself but his team too. His lap-counting gaffe in Catalunya took him from second to fifth. Nine points were tossed away on an unforced error. The Silverstone foot break. His team left his bike in the wrong electronic setting before the Motegi formation lap. Having no pace in the wet weekends in Indonesia (A weekend where Aleix essentially jammed his own rear brake so it didn't work), or Thailand. And then the double mechanical DNF in the final round took them down from 2nd to 3rd in the team standings.
And then there's Maverick Vinales' contribution. This was not a carbon copy of their time at Suzuki where Mack became a star overnight. Maverick is still clearly figuring this bike out. There was a brief spike in the middle of the season where he was regularly in the Top 5 and actually backing Aleix up. But finishing 90 points behind him is not what anyone was expecting and it might once again be time to ask if he's the right man for the second factory bike.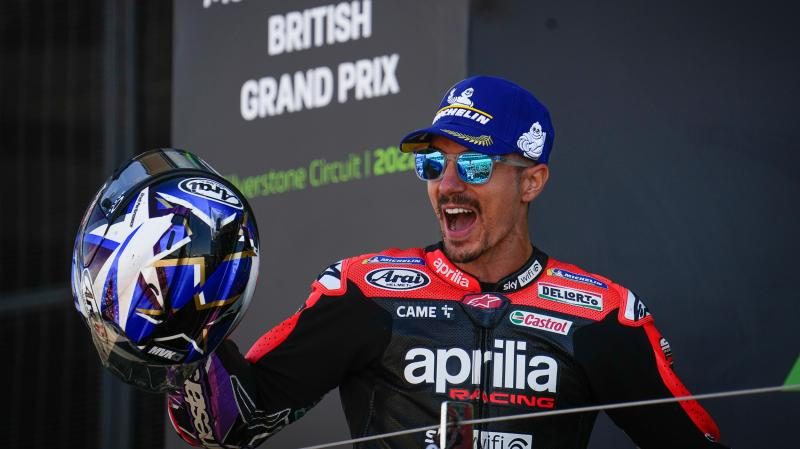 The man directly in front of him in the Championship will be fronting the RNF Aprilia bike in 2023, and that's Miguel Oliviera. I've already talked about Miggy in Part 1, but it's very interesting he'll be on the customer's bike and there's always been outside curiosity about what he could do on a more competitive package. This just might be the ticket for him. In any case, what does it say about the lay of the land when the RNF team drops customer Yamaha M1s for Aprilia RSVs?! It's a statement of intent that Aprilia has a bike that others genuinely believe in. As said in Part 1, a motivated Raul Fernandez could be a real surprise too.
Would you ever have guessed that when Stefan Bradl and Alvaro Bautista were riding this thing?
So one more time I say, Aprilia will be gutted they finished as the 3rd best manufacturer and the 3rd best team this season. That in itself is a remarkable achievement for this team. Let's see what they can do now they don't have the concession system to lean on.
Yamaha – Twenty Is The Loneliest Number 
Do you know what Yamaha is? Sexy Honda. You look at their situation and compare that to Honda in  Part 1. Let's weigh it up:
Team built around elite-level rider? Check.
The elite-level rider can mitigate obvious flaws with the bike. Check.
Lack of support? Huge check, they just lost their customer team!
The only difference is Fabio's younger and has had two perfectly functioning arms the whole time.
Yamaha is in a similar, pinstripe-painted mess to their fellow Japanese factory. They still haven't addressed their bike's biggest weakness – lack of engine power. In a sport now balls deep in aerodynamics and downforce, it's great that you still have that cornering speed that is unmatched… in the open air. But if you get caught in the pack and actually have to race people, the Yamaha M1 becomes an anchor. Unable to fully maximize its apex speed due to the higher temperatures the Michelin's and the dirty air generates.
Add in the lack of top-end speed, and it makes them a lot more vulnerable to being passed than doing the passing. Whenever Fabio got caught in the midfield, he'd have to take huge audacious block passes just to get ahead. It cost him at least a Top 4 in Assen, which they bitched about so much they considered going to the friggin' Court of Arbitration for Sport. Over a long lap penalty. Which Fabio was 100% accountable for. Mhmm.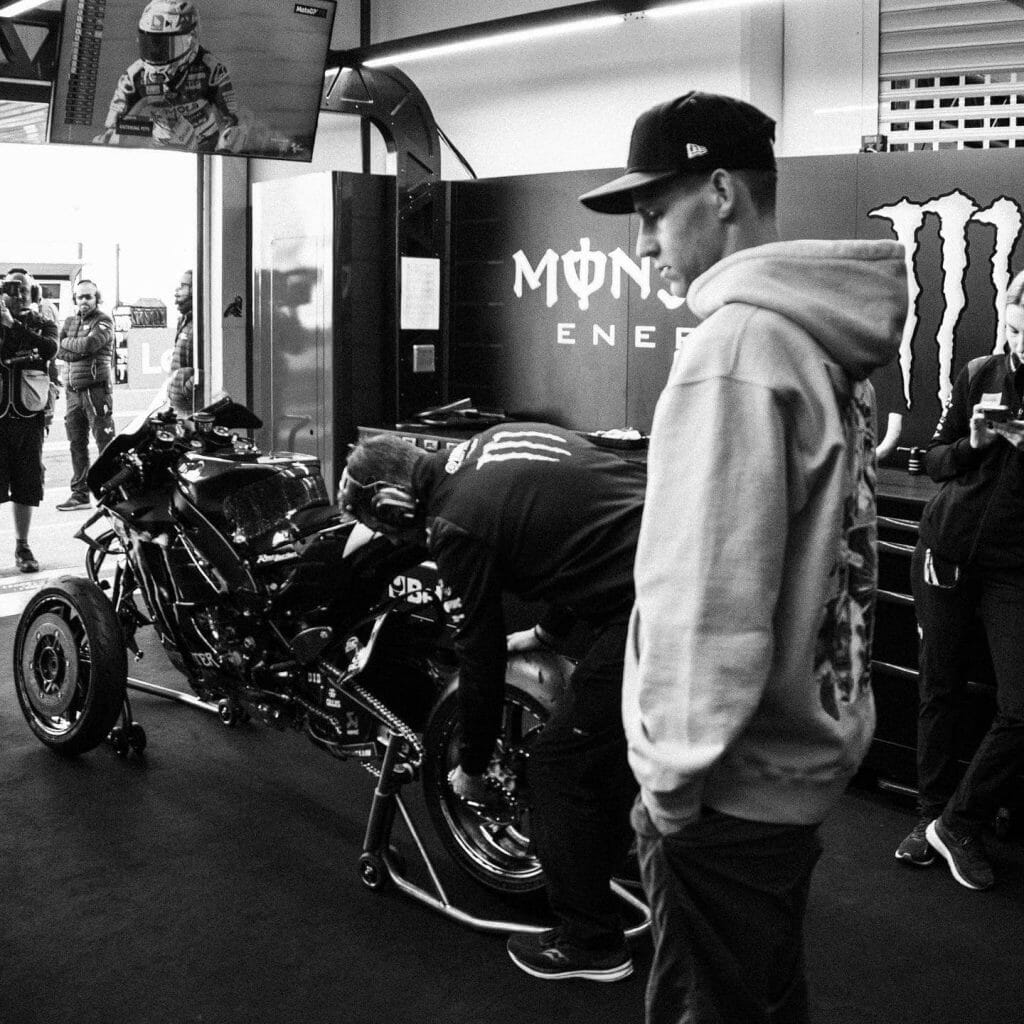 A lot of the last two years of MotoGP have been Fabio on his lone Yamaha fighting the might of the Ducati. Last year, he got away with it as no one in red was on the ball until it was far too late. This year, Ducati got their house in order earlier, with added reinforcements from Bastianini and Bez.
The result? Fabio suffering the biggest collapse in MotoGP Championship history. He didn't win a race after the summer break. A 91-point lead on Bagnaia evaporated. Yes, Yamaha has to shoulder the majority of the blame given we know Fabio's quality. But Fabio was still good enough to challenge for podiums.
There was bad luck like the racing incident at Aragon with Marquez. But Thailand was where the Championship was lost. Not that we knew it at the time. Fabio didn't even want to race in those Thai, thunderstorm conditions. So when he had to, 17th was the best a spooked Fabio could get. With Bagnaia finishing 3rd and taking another 16 points out of him, the gap at Philip Island was down to just two points. A straight shootout with three races left. In July, that was unthinkable.
Fabio gets to Australia and crashes, overriding the bike to compensate for only being at the back of a seven-bike leading group. Bagnaia finished 3rd, took another 16 points out of the gap, and that was the end of the fight. Fabio could get away with taking the points earlier on in the season. But from behind, having to chase? He was left with no option but to throw caution to the wind. And it just wasn't enough. Bagnaia learned to take the points where he could. Fabio didn't. And it cost him his title.
It leaves Fabio in a difficult position. He's 23. When he was 15, he was hailed as "The French Marc Marquez" when he was dominating what's now the Junior Moto3 Championship. They had the sport bend the rules so he could race in the World Moto3 Championship at 15 because he didn't make the minimum age until April. Fabio was meant to be the Marquez slayer, the new Lorenzo. The Gen Z superstar with the frosted tips and funky fashion from a biking country that wasn't Italy or Spain. The guy who could get Kylian Mbappe down to a race and promote the niche sport in a new market that was pulling 110,000 at Le Mans. 
Don't get me wrong, just winning the World Title is a degree of vindication for all the hype… but could you imagine if he had three? It's hard not to look at "El Diablo" and associate him with the collapse. In 2020, he led the ultra-tight COVID season by 8 points after dominating Catalunya with six rounds left. He'd only score 19 points for the rest of the year and limped home in 8th overall. He admitted the errors and hired a sports psychologist. It helped and he bounced back. But a year on from his ultimate triumph, he's now the name behind the biggest choke in biking history.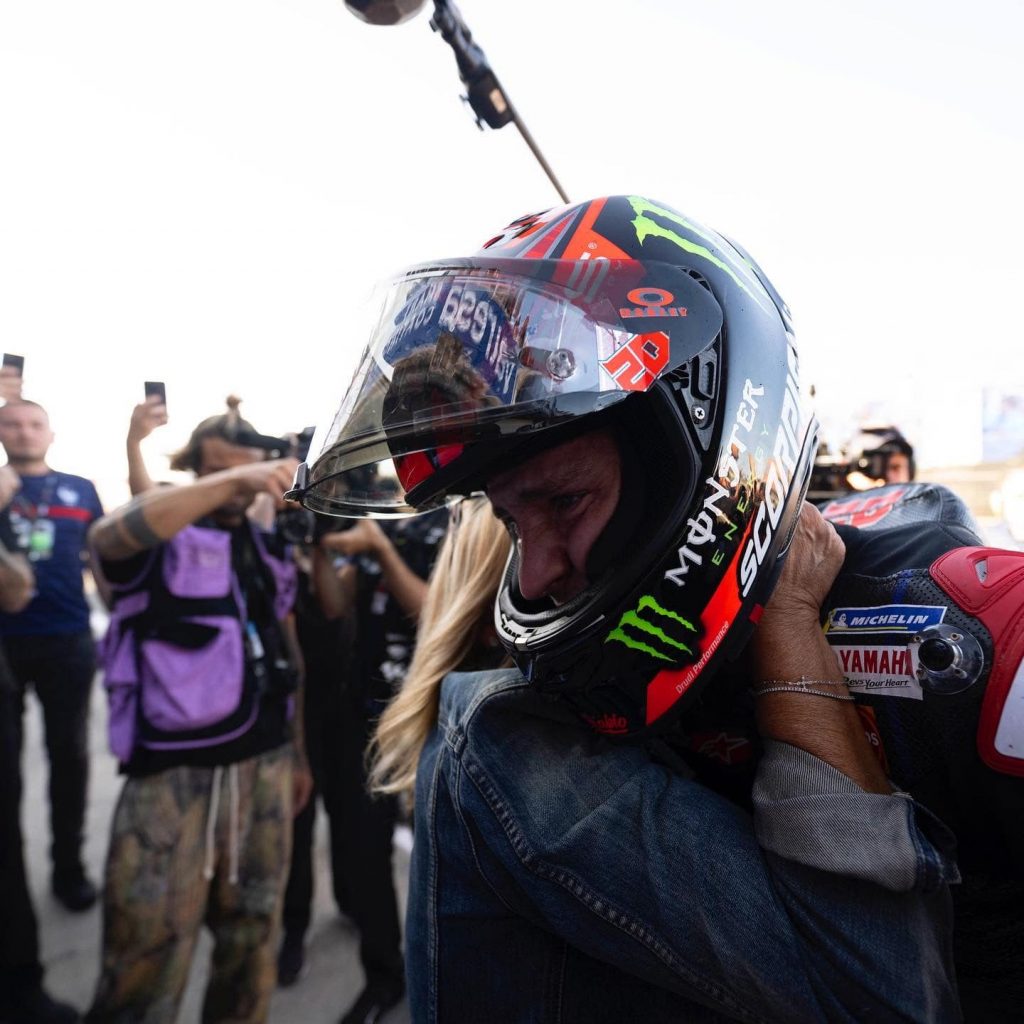 And the part that makes me struggle to feel sorry for him is, he's known all this. Yamaha has been largely complacent for years. They got away from widespread criticism because of Fabio's title last year, and the man himself has been complaining about it ever since.
The Yamaha engine is slow, and the factory seems reluctant to try anything drastic to fix it. I remember telling one of my good friends last year that they should bore it up to 320 horsepower, and work around that. Because their only realistic way to win is doomed if it can't lead from the front. And Fabio isn't the lights-out qualifier he was in years past.
And yet despite all that… he signed a two-year extension to stay with Yamaha through 2024. He's stuck. And Ducati has now evolved into a monster. Their factory team will have 11 wins from 2022 onboard next year. Pramac behind will have 8 podiums to back them up. Mooney and Gresini will be playing with house money. Fabio could have escaped and tested free agency and have the sport lining up for his signature. Instead, he did the deal with the devil he knew, rather than the devil he didn't. Just like his factory did. And that just might be his undoing.
There isn't much to write home about elsewhere within Yamaha. We all love Franky Morbidelli, but he's been horrendous since his 2021 knee surgery. It wouldn't have surprised me if Yamaha cut his contract early to make way for someone else on the free-agent market. It's amazing how Yamaha had to let Maverick Vinales go for what he did, but he's still badly missed in the camp as a failsafe to Fabio. 19th in the Championship is saddening for a former Championship runner-up and every time we get a tease that the old Frankie's coming back, another setback occurs where he falls into the bottom end of the points. I applaud Yamaha for giving him every chance to find his feet again, but it's hurting them as a team.
The WithU RNF team felt like a placeholder for what is to come. Andrea Dovizioso didn't seem motivated from the start, more struggling to comprehend how Fabio was so fast on the same machinery. He retired early; but props to Cal Crutchlow for coming back and still proving he has some speed to run full-time, even if he doesn't want to anymore.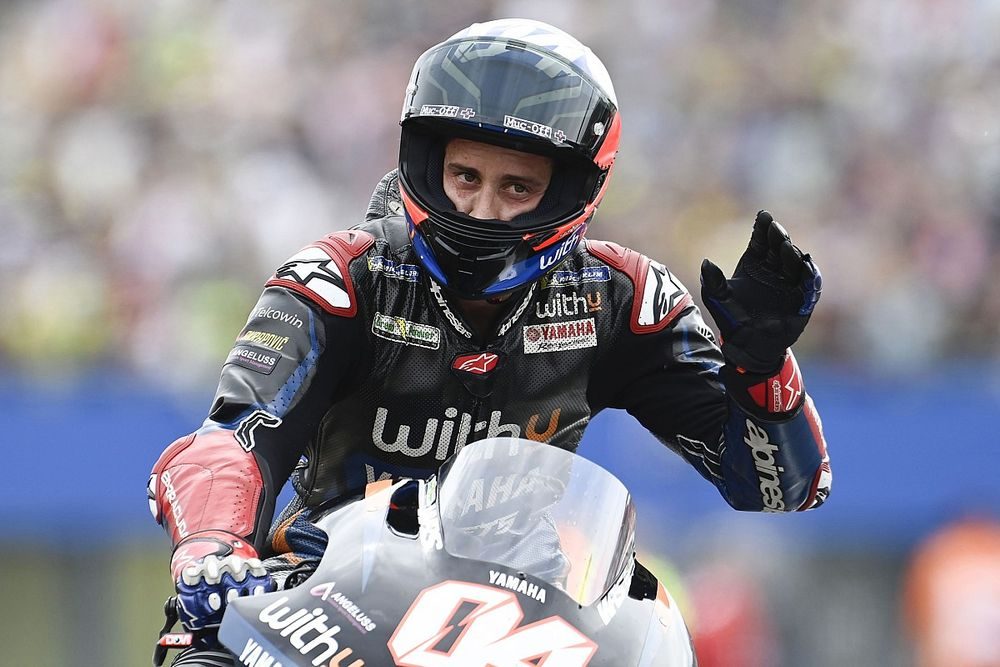 I feel bad for Darryn Binder. He was a pretty standard rookie in the end. He crashed a bit but was competitive on a poor bike. Even cracked the Top 10 in Indonesia. For a guy who had a quarter of the paddock bitch they wanted an F1 Superlicense system just to avoid him, he was fine. Hope he does well in Moto2 next year.
The final sign that Europe is taking over MotoGP? Razlan Razali, the biggest "outside of the box" team boss in the sport (And by that I mean, taking on crypto sponsors), dropped Yamaha the first chance he could get, for Aprilia's. APRILIAS. Even two years ago you'd be laughed out of the room for a move that radical. Over half of MotoGP's grid is now based in Europe (8 Ducatis, 4 KTM, and 4 Aprilia), and no Yamaha's outside of the factory squad. Startling.
At least Honda has acknowledged their issues and is throwing money and resources at it to try and make them go away. Yamaha just feels… complacent. They just lost the Riders Championship. KTM, Aprilia, and even Ducati's B-Team with Pramac are more consistent, better-balanced teams at this point. Alarm bells should be ringing in the Yamaha camp. The fact it just doesn't feel that way should be an even greater cause for concern. Fabio Quartararo has probably never felt so lonely.
In Part 3, how Ducati became MotoGP's new landlord, and where the sport is at heading into 2023.