You know what we haven't had in a while in IndyCar? A good-old fashioned, clean, strategy race around the Streets of Detroit, as we race around Belle Isle for the final time before heading to a new location for 2023. And at the front, it was Alex Rossi vs Will Power in an intense fight for the win. Let's get into it.
Welcome back, William and Alex
This was a fascinating tactical fight. Will Power only qualified down in 16th, and decided to start on the harder, primary black tyre, with the majority of the field starting on the red, alternate, sticker tyre. Power was aiming to 2-stop the race, the optimal strategy according to the maths experts. Alex Rossi started 11th after losing out on a final run due to Romain Grosjean putting it in the wall at the end of Round 2. His plan was the 3-stopper, hoping his pace and not having to worry about tyre saving could get him to the front. Red tyres had a rough life of about 17 laps, Black tyres about 26. Seconds out, fight!
Will Power saved his sticker red stint for the final stint of the race. The good news – He had 16 seconds in hand on Rossi. The bad news, he had to go 20 laps on his final red tyre stint to survive, and Alex Rossi was driving at full speed on the primary tyres at the end. It was a lot like watching a 2013 Formula 1 race, when Pirelli had a built-in "cliff" effect in their tyres where they would drop off massively in performance at the end of their stints. And Power was holding Rossi off until the final 5 laps when Power hit the cliff. By the penultimate lap of the race, Rossi had taken 2.5 seconds out of a 5 second gap.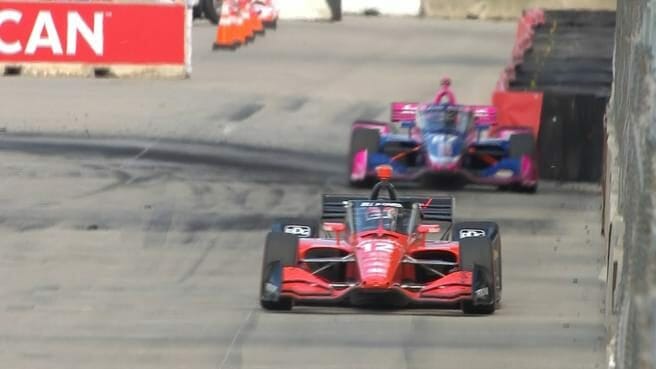 To quote Alex himself: "One more lap would have been really interesting.", but he just ran out of road at the end, missing out by a second. Given Power had to survive three laps more than the ideal range of the tyre, AND the traffic of Jack Harvey in front of him to hold on and take the win, that was one of the drives of the season so far. That final stint was absolute sorcery. And deservedly, he's back at the top of the Championship. His consistency outside of a mediocre 500 has been remarkable. The man himself said it was his best drive in years and I can't disagree. Best I've seen Will Power since he won the Indy 500.
And a salute to Alex Rossi. That was 2019 Alex Rossi there for a hot minute. He's struggled for form the last couple of years with Andretti seemingly stretched for resources. It's shown given he confirmed his move to McLaren for 2023, and I think a change can only do the man good. But this race was a reminder of just how brilliant he can be. Reminder, this was just the third podium finish the team has had all season, and no-one's had more than one. IndyCar is way more fun when Alex is at his very best, and that performance was exactly that.
The Lightning Round
Sad to see the Belle Isle track go, especially after 30 years on the calendar. It's like a street circuit version of Sebring, a track with real character with its bumps and opportunities to pass. The really long straight on the new track will be interesting, but I'm going to miss this place a lot.
Bold take: I think we're looking at a three way title fight between Will Power, Alex Palou and Pato O'Ward for the title. Watch this space…
Gutted that Helio Castroneves had to retire, seemingly with an electrical problem. He had Top 5 pace all weekend long. Awesome to see from the man old enough to be a dad to half this paddock. AND HE STILL HAS MAGNIFICENT HAIR.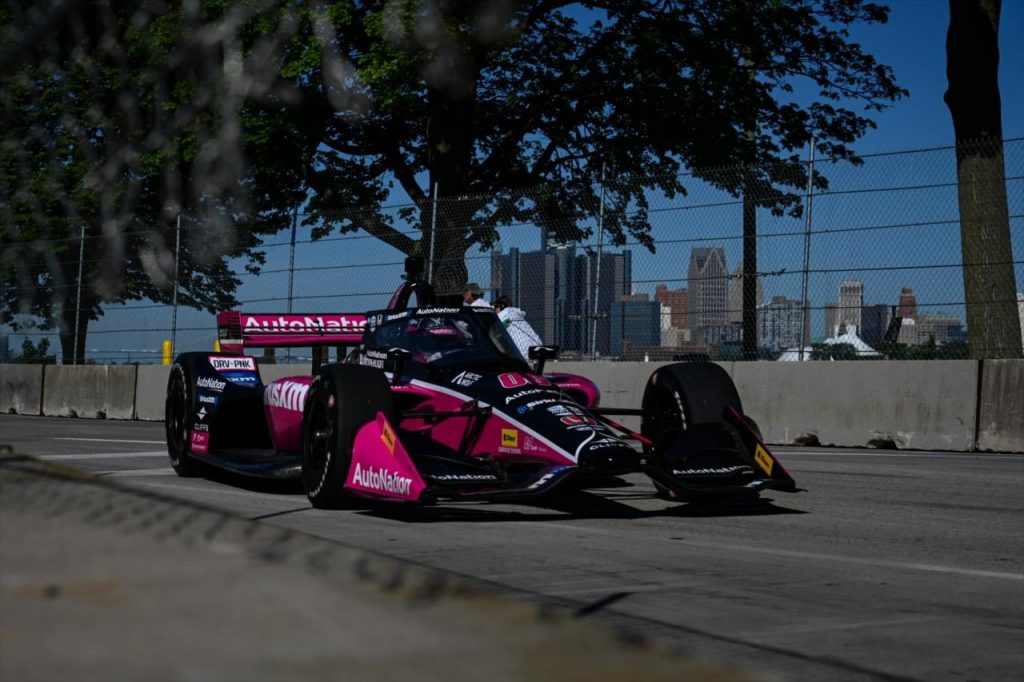 David Malukas made the Fast 6, and finished 11th with the fastest lap of the race. Wonder if he had some extra motivation after last week?!
Scott McLaughlin's recent form since he last led the Championship: 20th, 29th at the 500, 19th. He's now 10th in the standings. Ouch. His story and progression is still absolutely remarkable in the complicated world of Motorsport, so don't read too much into it, but with the standings this close, it doesn't take much for a season to go off the rails in IndyCar. And maybe we got a little too excited when he had that hot start, who knows?