"What a shit show."
Nature is healing, we're back for the original F1 Night Race as the sport returned to Singapore. The last time we raced here, Sebastian Vettel was still at Ferrari and it was the last time he actually won a race and the last global virus in the headlines was friggin' Zika.
This race, for lack of a better term, was a complete shitshow. All weekend long. Before we'd even turned a wheel on Sunday, we had a huge cost-cap scandal leak, Max Verstappen costing himself an easy win on paper alone purely on being a bit too clever in Qualifying, and Fernando Alonso sticking it in the Top 5 on his 350th GP. Let's try and make some sense of all of this.
Let's Address The Purple Elephant In The Room…
So, there had been a leak from the FIA on Thursday that suggests that Red Bull and Aston Martin may have breached the $145m cost cap in 2021. The FIA has since said that the official announcement on this will be announced in the next couple of weeks, but of course, we all took that ball and ran with it. 
Now, the penalty for a minor cost cap breach (within 5%), is… a range. Because the FIA intentionally kept it vague. If they did set a punishment, you hand the political ball back to the teams to decide whether they want to break it or not. It reminded me of the old "Driver Instruction" rule that came up at the start of the hybrid era. Mercedes telling Nico Rosberg how to nurse his broken gearbox home essentially put the rule on trial, and the sport chose 10 seconds as a time penalty. There's your precedent.
This will now be the precedent that the FIA has to choose going forward. It can be anything from a verbal reprimand to limiting future wind tunnel access, a reduction against their future cap, a possible race ban, and even a deduction in points. Good luck figuring that one out because you're about to decide whether this rule is worth breaking to about half a dozen teams in the sport.
I think you absolutely have to set a strong precedent here. This was a sport where spending was absolutely out of control. I was hearing figures in the $300m range not long ago. If you're going to have a cost cap, you need to strictly enforce it, otherwise, the whole model is a waste of time. 
I think a lot of people have been arguing on this one in bad faith because Red Bull is the natural enemy of the 2021 Championship decider. The mud-slinging of the team bosses I largely ignore because it's in Mercedes' and Ferrari's best interest to stir the pot. And Horner's always going to act defensively because it's Christian Horner. Whatever.  
I'll be honest, I have no idea where you draw the line on this one. Pre-emptive warning, this will go down ugly whatever happens. 
As for the Race…
You know what's funny – I got it in the neck from many a fan about the delays in cleaning the track up for an hour before we got going. "These are the best drivers in the world!" "What's the point of the Extreme Wets?", and then we got a driving shitshow from the best drivers in the world which eventually, Sergio Perez won. Let's weigh up the usual Big 6 here for a minute.
Sergio Perez was probably the least egregious of the lot today. No shit, he won. Drove excellently at the front after nailing the second phase of his start and withstood the late pressure of Charles Leclerc attacking him until inevitably, his tyres gave out again and ended up 7.5 seconds back. Remember that, it becomes important in a minute.
Turns out that during two Safety Cars, Perez dropped too far back behind the Safety Car THREE times. He was reprimanded the first time, warned the second time, and then given a five-second penalty the third time. Yet another case of inconsistent stewarding. I distinctly remember Vettel getting hit with this in Hungary over a decade ago. 
I have no problem with Perez keeping the win, the best man won. And I'd be lying if I said I really gave a shit about being 10 lengths behind the Safety Car at all times. But how we got there yet again proves the stewarding is still a shitshow. Sacking Michael Masi didn't fix their systemic problems, especially when we had to wait over two hours for an outcome.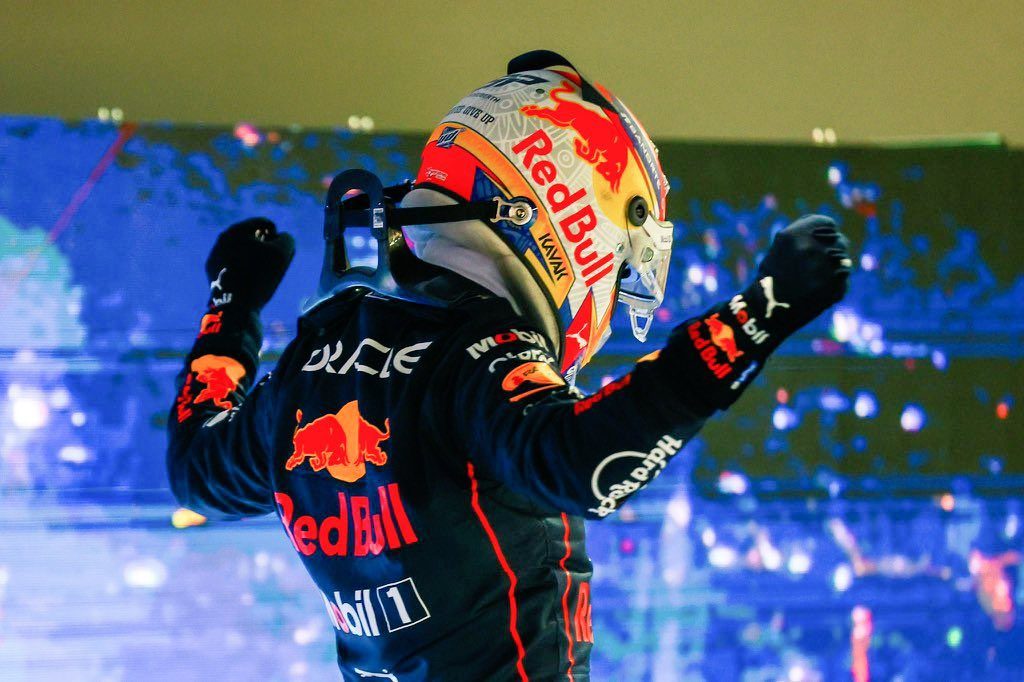 A lot of people I saw after that race said that penalties need to be more on the spot rather than this process. And I'm in two minds about it. I believe in a sport with as many variables as Motorsport, you need a degree of mitigation and I think there is value in talking to the driver(s) about it. It happens for things like blocking in Qualifying all the time. But I also feel like this process is a bigger faf than it needs to be. What do you think? Reach out, I'm curious.
So Perez won over Charles in typical Ferrari shortcomings fashion. Max Verstappen had genuine race-winning level pace but botched an overtake for Norris and put himself into the escape road from what could have been a podium challenge at least. The first time Max has really left points on the table on his own. Messy, by his own admission.
Lewis Hamilton was talked about like he was an outside winner but never really looked like doing so. He lost out to Carlos Sainz Jr on the start and then just couldn't pass him, Carlos himself was just straight-up slow compared to Perez and Leclerc. And then Hamilton hit the wall at Turn 5 and spent 2 laps driving around with a broken front wing and finished 9th on the day from what could have been again a podium. 
George did the same down the escape road early on and then had his entire race ruined on a bad call to change tyres early for slicks in horribly greasy conditions. And him driving into Mick Schumacher at Turn 1 was straight bozo driving. It's not the first time he's done it this season, and it's going to get ugly for him when he inevitably gets into more high-profile tussles. 
So yeah, not exactly the showcase the sport would like to see, but hey, it is what it is.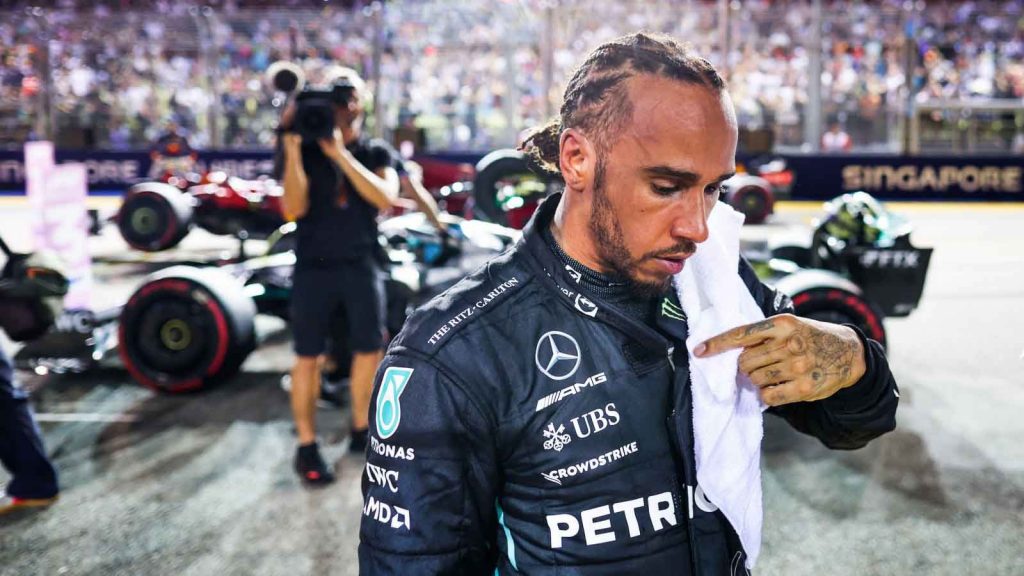 The Lightning Round
McLaren with a huge +22 point swing in the battle for fourth after both Alpine's suffered power-unit failures. Lando Norris drove out of his skin for that 4th and great to see Daniel Ricciardo brought into play by going from 16th to 5th. Great day for the Papaya. So good, Zak Brown had a drink after with Ian Poulter. Because of course, he did.
Sebastian Vettel held off Lewis Hamilton and Max Verstappen all the way until the final lap. Attaboy. Good day for the Church. Great day for Aston Martin who overtakes Haas in the Constructors.
Still… what does it say about Aston Martin that it probably broke the cost cap while slipping from 4th to 7th as a team?!
Dre's Race Rating: 6/10 – Sometimes, you just need a shitshow. And Singapore was absolutely that. The action was mostly cars dying or french kissing the barrier. This was the most boring drama-fest ever. Truly an F1 race. See you in Japan.