And Verstappen passes Leclerc for the win, and they all lived happily ever after. At least, I was hoping that was what I was going to write here.
Saudi Arabia's sophomore GP was genuinely great. Leclerc and Verstappen have become the class of the field post-regulations. We got the superb fight we should have gotten here first time round, with supreme racecraft, use of car advantage, and it was all hard and fair. There was some superb racing in the midfield too between the Alpine's, Lando Norris, Kevin Magnussen and Lewis Hamilton climbing through the field. We've got something here as a 2022 product.
Which makes how we got here such a headache.
Friday morning, a suicide drone hits an Aramco Oil Refinery about 10 miles away from the track. Understandably, everyone's a bit worried. The Team Principals gather round, they all think it's safe. The drivers, don't. We label them as heroes for taking a stand. F1 gets in there, tells them they're not a security risk, and then they all changed their minds by 3am local time.
The Houthi rebel group of Yemen, don't target civilians outside of their own country. They haven't done so in response to Saudi Arabia since they were invaded on, 7 years ago to the day. When Toto Wolff said: "We're probably in the safest place in Saudi Arabia", he was right, even if he probably didn't mean it quite that literally. Heck, the Houthi's even called a ceasefire for the weekend. It was always fair to be concerned, a missile strike a few miles out is going to scare people. But the fury around this was a carbon copy of the response to the Formula E "missile threat" last year in Diriyah that just… wasn't.
But when you try and tell people this and say "Hey, maybe don't spread misinformation around and support their bots", we dogpile the journalist, because they're your friend for the information you so desperately crave until they say something you don't like. Great, healthy platform we have here on Twitter.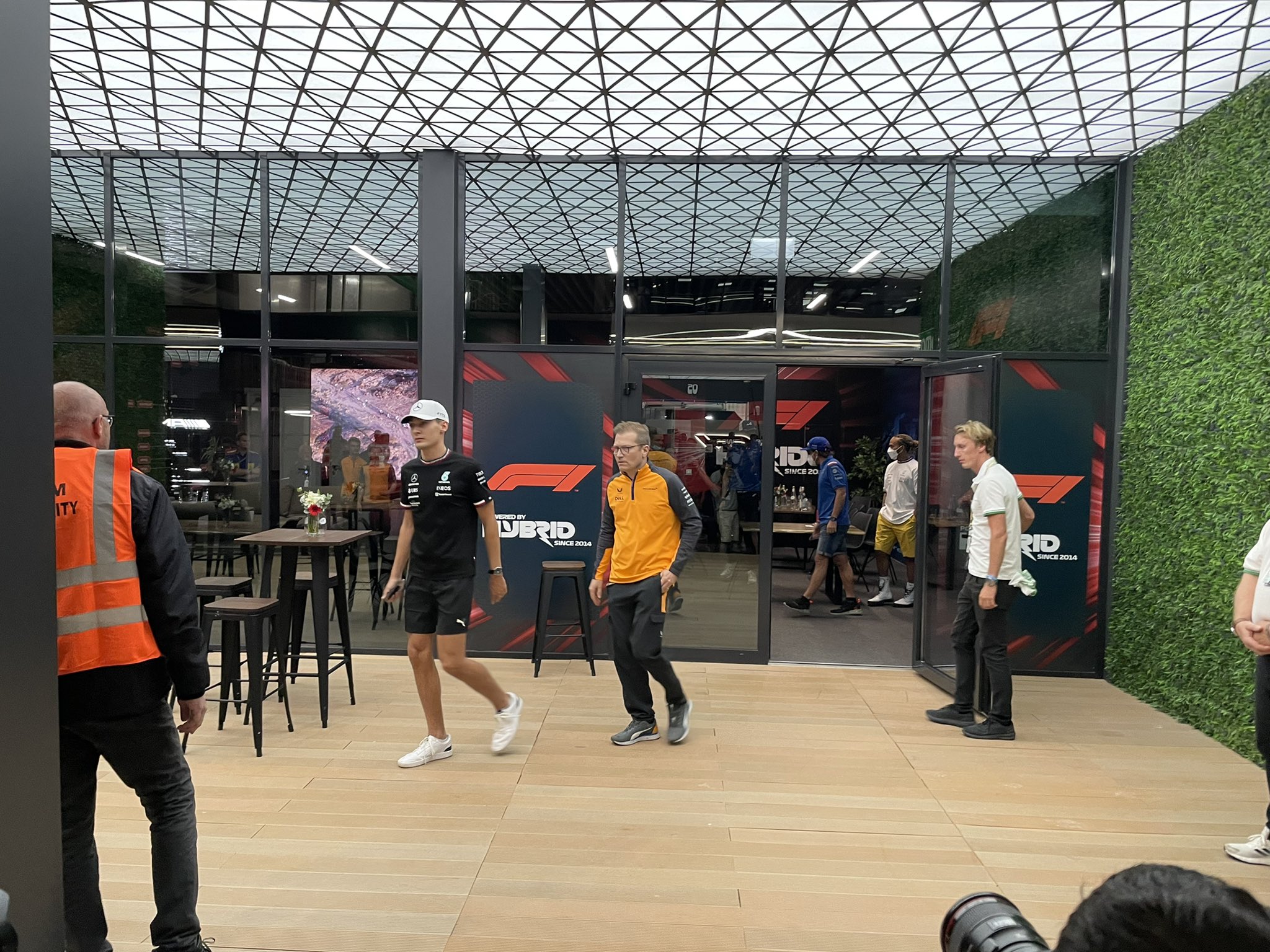 I suspect no matter what, a lot of people had already made their minds up regarding Saudi Arabia and whether we should race there. Before this weekend, before the first race here in November, as far back as when it was announced in 2020. Saudi Arabia has become THE socially acceptable to criticise on social media for its human rights record and we're not consistent in how critical we are of that. If your moral compass draws the line here, that's your right as a carbon-based lifeform.
The problem is, everyone's line is different. Abu Dhabi's been our finale for over a decade. China's coming back next year. We race in Azerbaijan, who are in open conflict with Armenia over their borders. Bahrain just got a 15-year extension. It took the concessions of war to chalk Russia off the board, even though Ukraine wasn't the first area they've tried to invade in the last decade. At what point do you say: "We're not going to race here and take a stand?" I don't know and I don't think that's as easy a decision as many of us think it is. Criticising Russia and pushing for their GP to be scrapped is easy. Europe's always been more relatable to us. The Middle East amongst the western world, hits different and deep down we all know it.
I don't say any of these things to endorse what this weekend is. I can't stand it. And I've barely even mentioned the sporting danger of a "street circuit" with critical design flaws and a 155 miles per hour average speed. I don't know where you draw the line on a track being "unfit for racing", but this probably comes close.
But in any case, this is what being a sports fan is going to be like in the 2020's. Yeah, it's blatent sports washing. But for most people, that's not enough of a deal breaker to stop watching. F1 wasn't the first sport to follow the money. Tennis, Golf, Boxing, Wrestling, Football and MMA all did too. All of the above are multi-billion dollar sports leagues. Looking for ethics here, will probably leave you disappointed. This is how the sausage is made, and it's up to you as a sports fan with a choice on your money and remote as to what you wanna do with that information. Because trust me, this GP is not going away and we almost certainly have 13 more years of this to come.
See you next year.