God, I've missed Canada so goddamn much. Fun Fact: It's my favourite weekend on the calendar, my bucket list race and was always my go to in the video games. So for the first time in three years, we got Canada, and while it wasn't an all-time classic, I found it a fascinating back and forth strategic race. Let's get into it!
Weathering The Storm
This was always going to be a bit of a wacky one with a wet qualifying session, Charles Leclerc taking a back of the grid start by adding a new power unit into the pool, and Sergio Perez binning it in Q2. My favourite part of all this was Fernando Alonso getting his first front row start in nearly ten years, giving it the big one about sending it on Max Verstappen into Turn 1… which he completely failed to do. El Plan?
The race itself was completely dictated by the three Safety Cars we got – Sergio Perez suffering a gearbox failure which had Max take an early stop to essentially force a 2-stopper. Mick Schumacher's engine failed which led to Carlos Sainz, the one man who could beat him, coming in to try and run him down on 11 laps fresher rubber, and then Yuki Tsunoda putting it in the wall which brought the field back together in the end just 5 laps after Max took his final stop.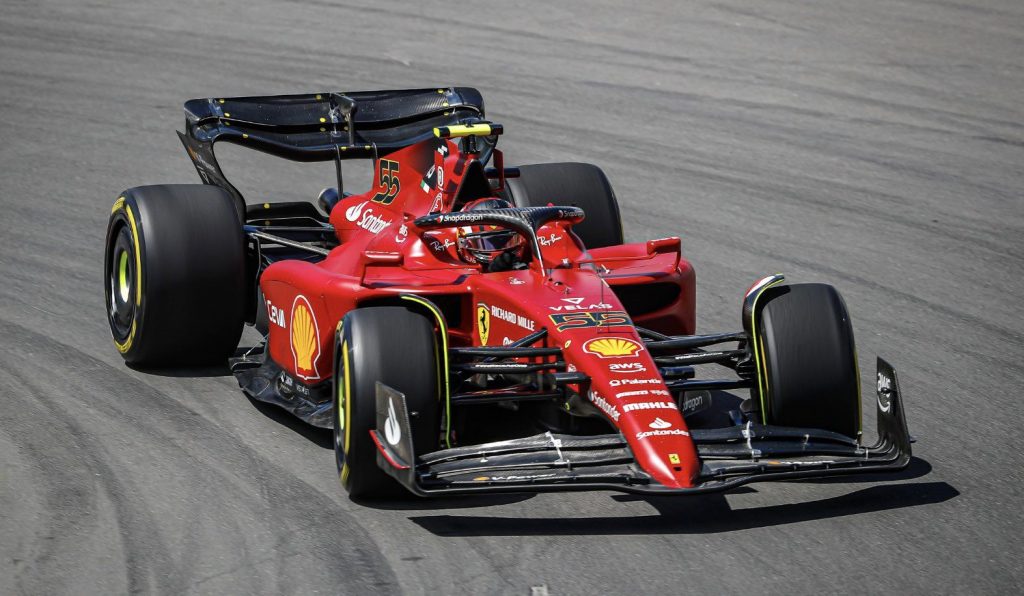 And in the end, we got a good old fashioned dogfight between Verstappen and Sainz, and Verstappen weathered the storm to take his 6th win of the season, despite Sainz having 5-lap fresher tyres. Carlos really did give it everything and you could tell he took two of three swings with full battery and tyre saving at times. But Max is just that good. His Sector 1 speed in particular was astonishing, a good two to four tenths faster and that was enough to defend the three DRS zones on the rest of the lap. By any measure, superb driving from all three drivers on that podium. 
It'll be easy to dunk on Carlos for not coming through, he did have a car good enough to win today. But he did exactly what you'd hope your second driver would do in these situations, he drove his nuts off and came within half a second of the win against a generational talent as an opponent. Can't really knock him for that one. Max is just that good.
I Hated The Naomi Schiff Situation
I hated everything about the tweets regarding Naomi Schiff. I hate the fact that someone trolled her with the most thinly veiled of racist attacks because it's 2022 and the dude's argument could be destroyed in a matter of seconds. I hate the fact that Schiff understandably reacted to it because it's hard not to when someone says a bunch of shit about you. I hated it because Twitter signal boosted the crap out of a dickhead who is now revelling in the attention he got and doesn't care about whose feelings they hurt. I hate the fact that as a black person, my initial reaction regarding this a couple of days ago led to multiple white people in my mentions and even people I call friends telling me how I should react to the incredibly exhausting task of how to deal with racism. I hate that my reaction as a black person feels like its consistently on trial. 
I hate the fact that this got signal boosted so much (With even Lewis Hamilton and Sky Sports stepping in with good intentions of course), to the point where the drivers are being asked about it in interviews by the media. Because if one troll with 200 followers can cause THIS kind of impact, we are completely fucked because sadly there are THOUSANDS of accounts just like this dickhead who can say things like this with zero repercussion that we can ultimately do nothing about. Remember, this is Twitter, where the line for something actually bad to happen to you is roughly: "Just be flat out racist to a black footballer on Twitter."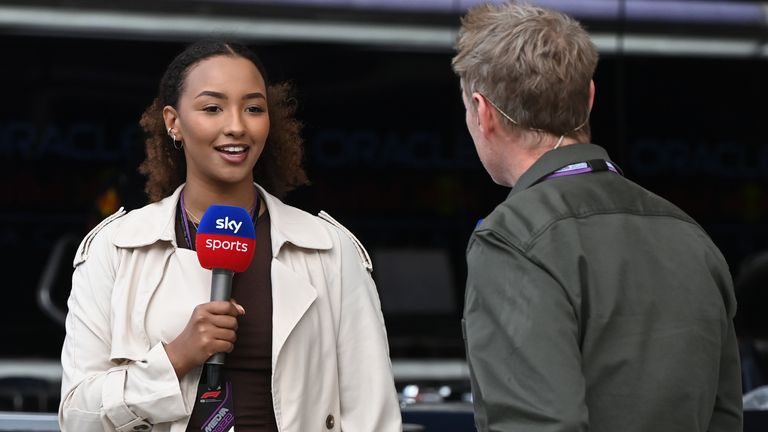 I hate that Twitter essentially perpetuates a 24 hour cycle of hate and pile-ons and then moving onto the next topic to be mad at.  I hate that social media just isn't like real life and the dickhead that started all that is probably laughing his head off at the fury it's caused with his wife and kids after just shutting his phone off.
All of this fucking sucks. Naomi Schiff is a natural on the mic, an excellent, knowledgeable pundit who deserves the screen time she's gotten and I hope she only continues to get better on TV and beyond.
The Lightning Round
Max Verstappen has now won 16 out of his last 31 races. Red Bull has now won six straight and I think at least half of those Ferrari had a damn good chance to win. It is rough out in these streets for the prancing horse. And with Charles now already in the penalty range, it's going to be really hard for Leclerc to make up the nearly two-race deficit. It already feels more like a "when" rather than an "if", and that's not nice with 13 races still to go.
Also, Red Bull has now won more GP's (82), than Colin Chapman's Lotus lineage (81). Also, Max Verstappen (26) now has more wins than Jim Clark (25). The purists are going to be throwing up into their energy drink cans.
Fernando Alonso had the pace to challenge for the podium. Power unit issue in the end be damned, what on earth was that strategy call to stretch those Mediums?! And then taking a 5-second penalty at the end for weaving is just messy stuff all round. Welp.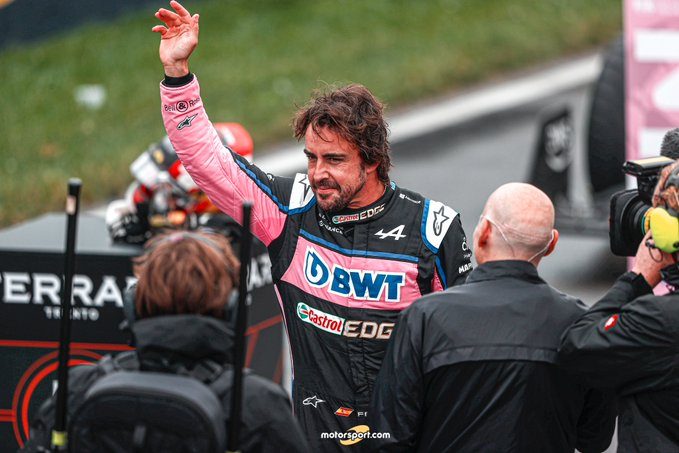 Yuki Tsunoda just had one of the most embarrassing crashes of recent times. Just straight up lost concentration coming out of the pits and binned it. His stock just fell faster than Bitcoin's value after a good run in recent rounds. Thank goodness in his case, there really isn't anyone leaping off the page to take his seat.
Lewis Hamilton took a car that was giving him the "Bane in the Dark Knight Rises" treatment last week just finished 3rd. Good shit from the King of Canada. Would still be concerned at the gap behind the Red Bull before the Safety Car, but good to see him back at something near his very best.
Glad the FIA has stepped in and are working for a solution regarding the cars porpoising. The politics behind this though are going to get ugly. Not everyone's going into this in the same perspective. Of course Red Bull aren't going to be happy given they don't have the problem. Of course, Toto Wolff is going to get pissy because he's suffering most. What is going to be negotiated with the teams as a "safe" level of porpoising? It's classic F1. Remember, the bosses are the politicians, they don't care, they just want to win. The sad thing about it all is, the drivers, the ones actively risking their health are caught in the middle. The answers are never going to be as easy as the questions, and that's rough.