"Danke, Seb."
And just like that, it's over. The 2022 F1 season finishes on a… bit of a whimper to be honest. Abu Dhabi is similar to MotoGP's finale at Valencia. It just kinda makes for shit finales. Max Verstappen won to take his 15th(!!!!) win of the season, and Charles Leclerc took that important showdown for second place. But we all know why we're here. That comes in a bit. Let's get the race stuff out of the way first…
Inevitable Race Thoughts
Max Verstappen did what he's done so many times this season. Bend the race to his will. Pirelli thought this was a nailed-on 2-stopper with little room for change. So Max stretches it out, makes it a 1-stopper, and wins by eight seconds. Say whatever you will about them as a team, the Red Bull RB18 is a masterpiece. 17 wins on the season, and 15 alone from Max is a remarkable achievement and this car will go down as one of the greats.
Just a shame it wasn't quite enough for Sergio Perez and his much-publicised fight for second place in the driver's standings. His poor first stint on heavy fuel cost him time that he just couldn't make up the 9 seconds he needed to get to the also 1-stopping Leclerc. Suspect the time taken to pass Lewis Hamilton on a crippled W13 and then being accidentally held up by Pierre Gasly was the difference-maker on this one. Perez was probably one lap short in the end.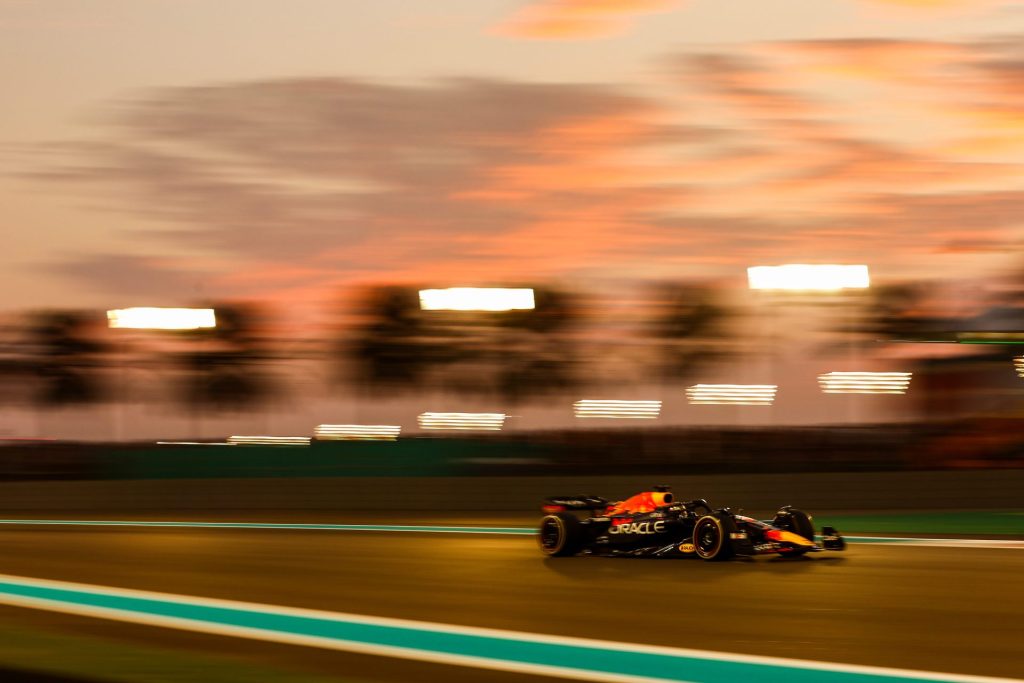 And man did Mercedes choose a horrible time to have one of their worst weekend of the year. Slow as heck in qualifying to lock out Row 3, an unsafe release after sloppy stops on George Russell and Lewis Hamilton taking Mercs first technical DNF all season. (Hydraulics, cheers Cam) But with that Ferrari takes 2nd in both the drivers' and teams' titles. God, where do you even start on that season review?
Not much else to say besides Abu Dhabi's cheeks.
Danke, Seb
Let's be real here. This was the Sebastian Vettel weekend. And I think most of us were okay with that.
Let's get the bad stuff out of the way here. Aston Martin's strategy to go 1-stop on Seb… really didn't work. He was in the mix with the Alpines and ended up barely in the points, mostly down to Hamilton's DNF. It was a mistake that could have been worth a good ten million quid because they ended up losing 6th in the constructors to Alfa Romeo on countback. (Valtteri Bottas' 5th in Imola was more important than we realised.)
…But let's be honest here, who gave a fuck, really? This wasn't about the performance. This was about saying goodbye to one of our sport's true greats.
I said this on Twitter and I'll repeat it here. This was the biggest showcase retirement for a driver I've ever seen. And for many reasons. The main ones for me:
The sport is WAY more outgoing with pomp and circumstance since Liberty took over
Sebastian is genuinely one of the best of all-time
He's retiring on his own terms and is still more than good enough to be there
Universally well-liked among his peers
I mean, look at it – The ENTIRE grid came together for dinner on Thursday night and Lewis Hamilton picked up the tab. Multiple helmet tributes from Lando, Fernando, and Mick. Donation of old parts from Ferrari and Red Bull, his two most iconic teams. A guard of honour. A special TV intro and highlights package by the World Feed.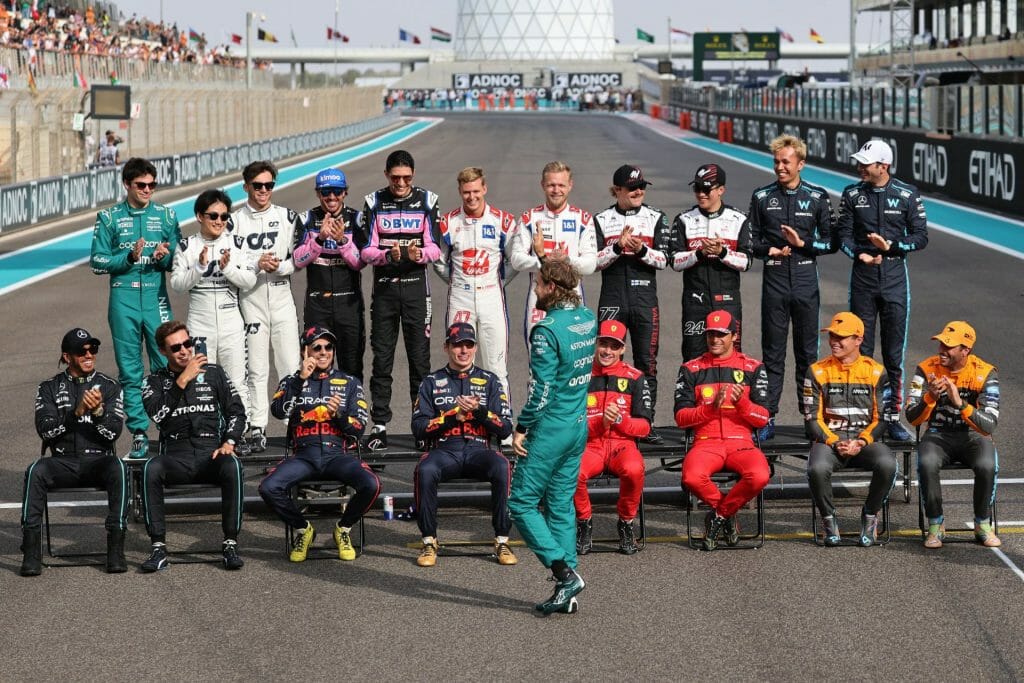 Look, you don't need me to tell you how great this man is, I've been doing that for a decade on this platform. But to see the sport go so far out of its way to come together for one of its own like this was truly incredible. If you had said that to me nine years ago when Multi-21 was ringing in our ears, Darth Vader was on the magazine shelves and we couldn't stand a finger point, I'd have said you were crazy. I can't remember an F1 weekend that was as wholesome and warm as this one. God, the F1 season needed it.
And if you want just a couple more reminders of the class of Sebastian Vettel? He dedicated his final speech post-race to encouraging his fellow drivers to use their platforms to speak out about injustices. He went to the engineering debrief after the race despite having no need to and used his Instagram account mere hours after his retirement to talk about his invitation to the world T-Shirt and his continued push for climate change.
Formula 1 has just lost one of its greatest drivers, and finest ambassadors. We will greatly miss him.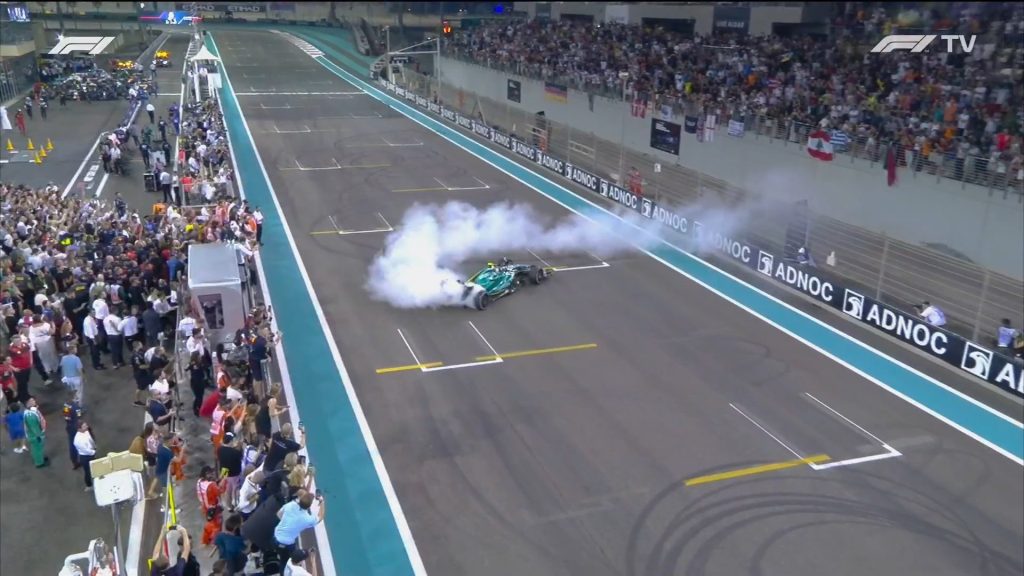 The Lightning Round
Lando Norris ended up finishing 7th and "Best of the Rest" by 30 points. In a worse car than both Alpines behind him. That's exceptional, man can wheel it.
What more fitting way for Fernando Alonso's Alpine run to end than another power unit failure, via water leak? Also, curse Alpine for ruining a possible Alonso/Hamilton/Vettel donut spin session.
Mattia Binotto said Ferrari could win the last 10 races of the season. They won none of the last 10 races of the season. Red Bull won nine of them. But hey, I'm sure Mattia will be fine, he had the vote of confidence on Twitter. Right?
Lewis Hamilton just had his first poleless, winless season in Formula 1, and just had his worst championship finish in 6th. Beaten by Carlos Sainz. Mercedes are never speaking of the W13 ever again.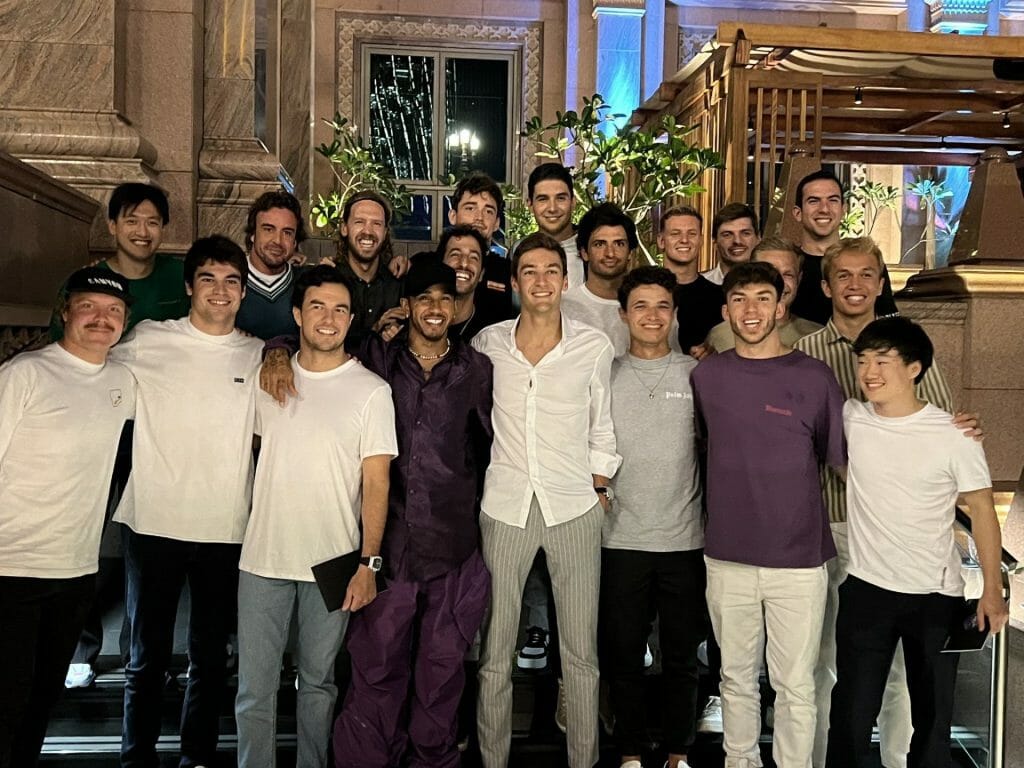 As mentioned, Aston Martin lost 6th on a tiebreaker. Despite Alfa Romeo only scoring 4 points as a team since Canada back in June. Alfa Romeo has been the WORST team in Formula 1 since. Even Williams managed 5 points and two of them were from Nyck De Vries as a stand-in! Don't let the Seb celebrations fool you, Aston Martin's slow start cost them dearly.
For what it's worth, I don't hate the Nico Hulkenberg signing from Haas. Haas' management just confuses me. I get it if you don't want to gamble on younger drivers because of the potential crash damage risk you get from rookies. But if that was the case, why sign Mick in the first place, or Nikita Mazepin? Or take you two years to sign Nico Hulkenberg, who you always wanted? Bizarre. Mick's hardly been perfect but he's been good enough to justify his seat. Nico Hulkenberg has never been as bad as his podium streak record is mocked for, but this is such an uninspiring, bland move for me.
Dre's Race Rating – 5/10 (Meh): Okay, this wasn't terrible. We had a fair amount of passes in Sector 2, and some minor tension over strategy as Perez tried a Hail Mary for 2nd. But that was about it. Abu Dhabi, even after the adjustments, just isn't a good track, and I can't stand the fact it's the finale when Brazil exists. Ah well. My Top 10 Drivers of 2022 is out next week, so stick around, but just wanted to say as the final Dre Reviews of 2022, thank you all so much for reading along this year. It's been a tough old slot at times, but you readers have made it so much fun. I love you all. What a season. Sayonara. <3
And finally… one more time. Danke, Seb. Thank you for being an inspiration to me, and so many fans around the world. It's been an honor and privilege to cover your career.